[UPDATED] Gay Porn Newcomer Blake Ryder Fucks Pierce Paris And Greyson Lane In His First Two Scenes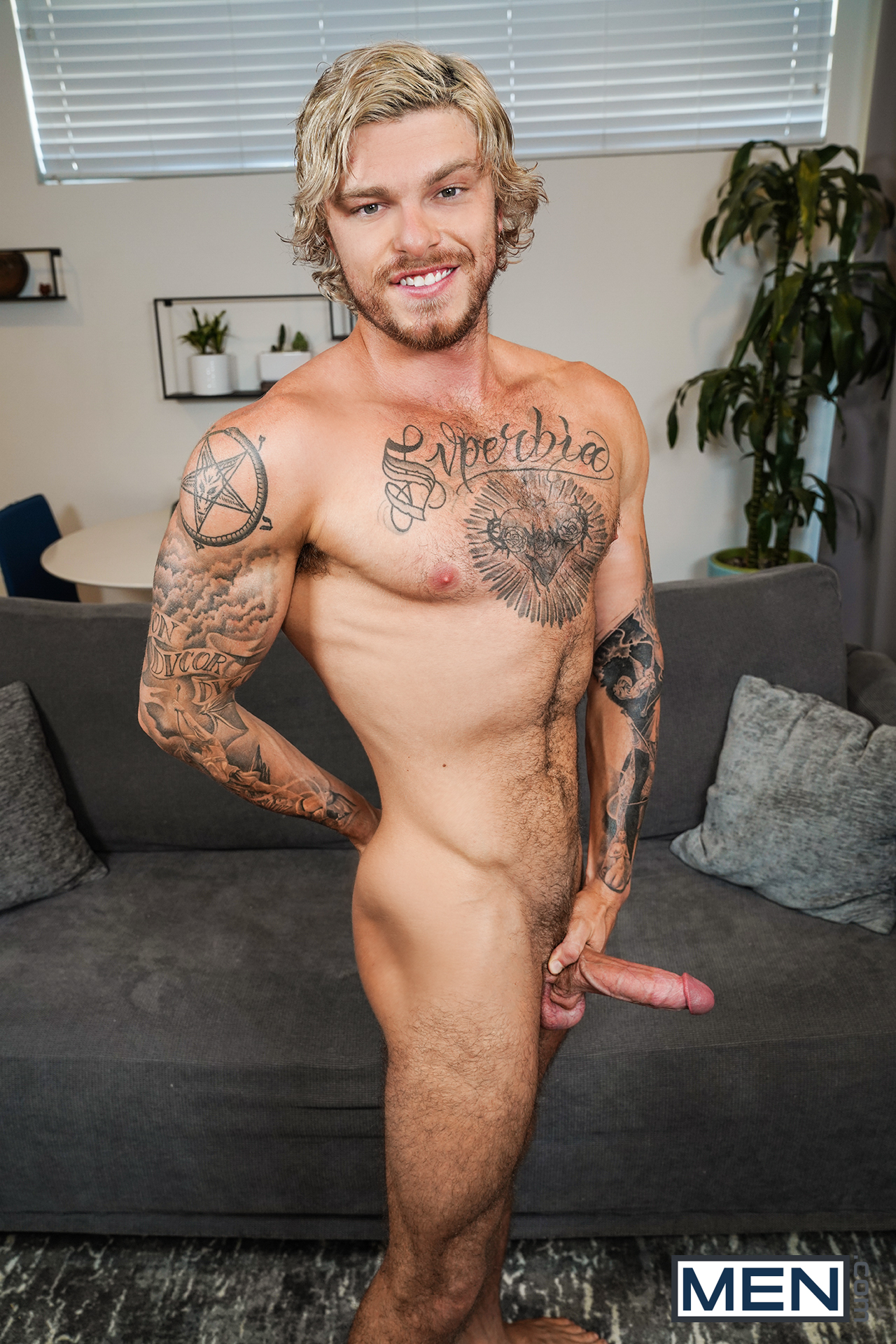 This post has been updated below.
Gay porn has a brand new performer to enjoy, as newcomer Blake Ryder is set to appear in several new scenes from Men.com and GuysInSweatpants starting today. In addition to being hot to look at in photos, Blake is great at fucking in scenes, so he'll be a lot of fun to watch in the coming weeks and months. Via Blake Ryder's Twitter: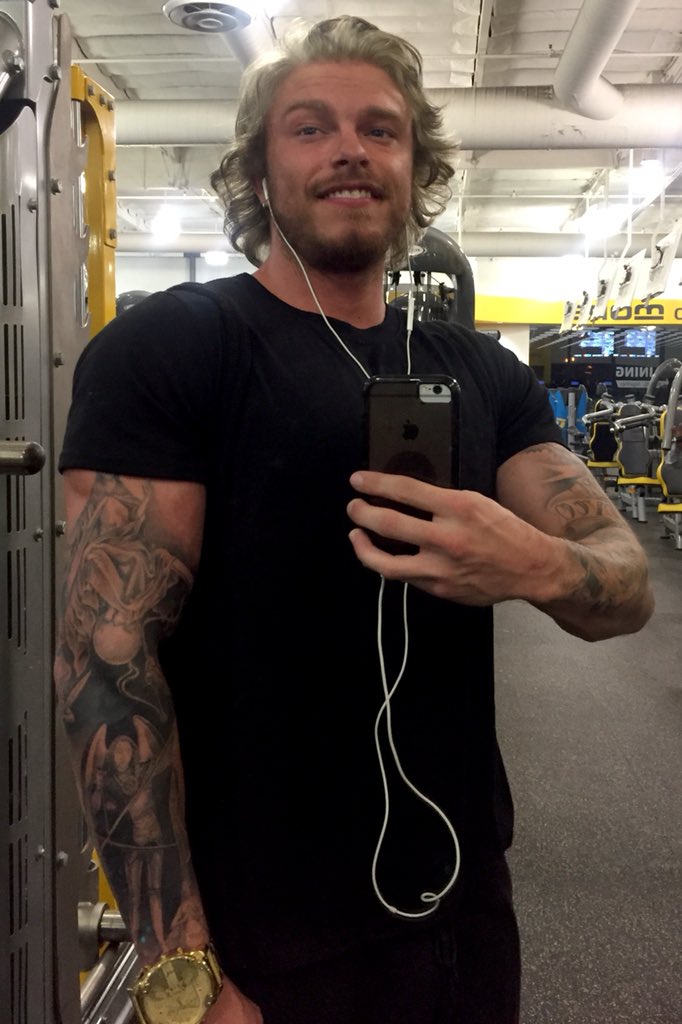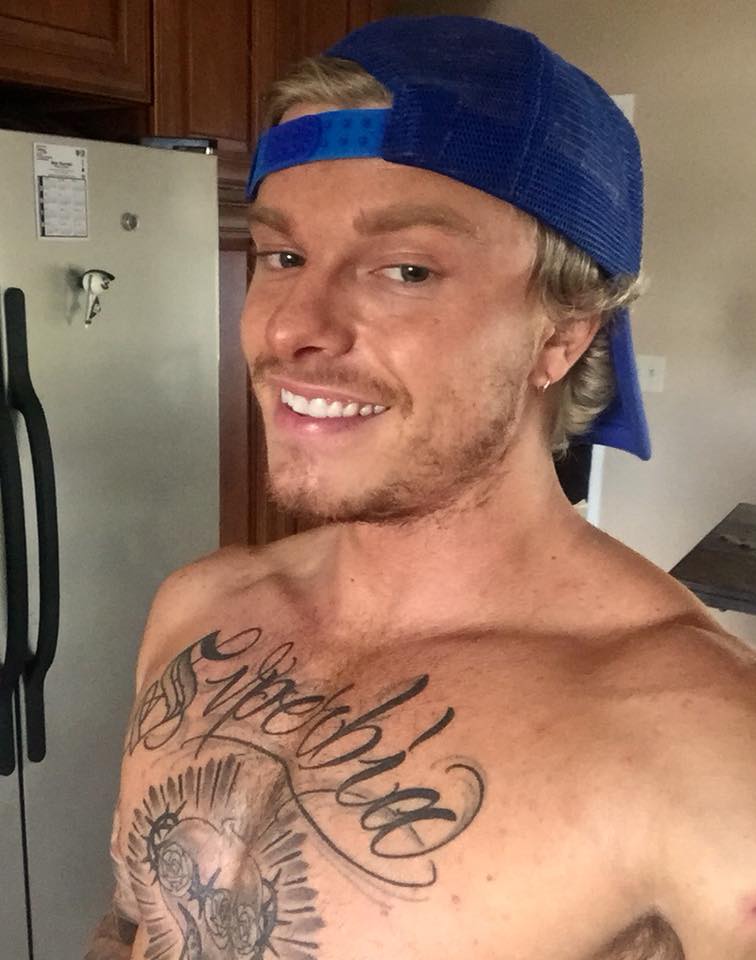 Blake has a unique look, as he's sly and sexy, but also sort of boyish and innocent, with a really cute face and very sweet smile. Add in the hair, the tattoos, the big muscles, and the big dick, and he's the total package.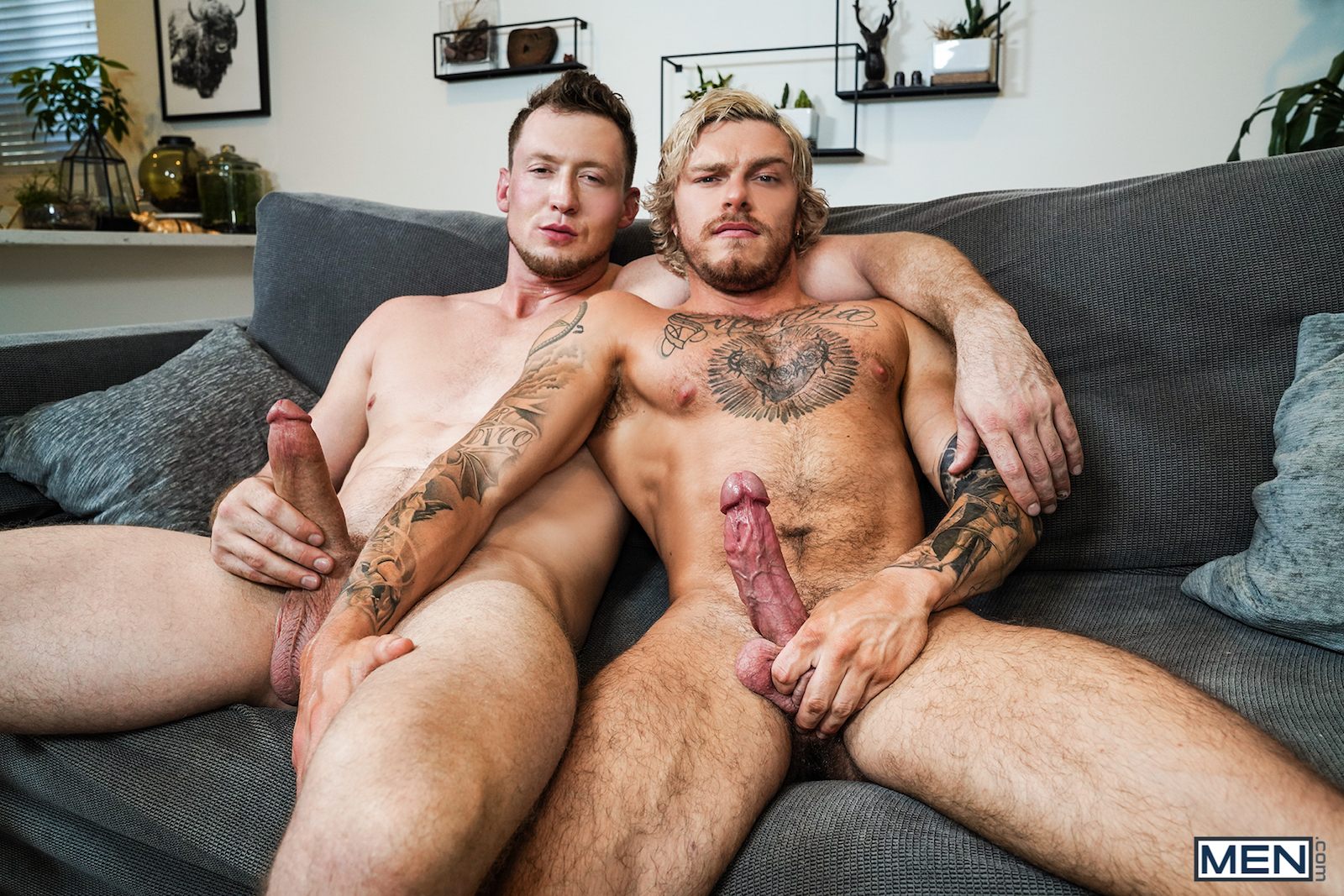 Blake's very first scene is from Men.com, and in it, he gets to fuck gay porn star Pierce Paris bareback, making this one of the best debuts of 2018.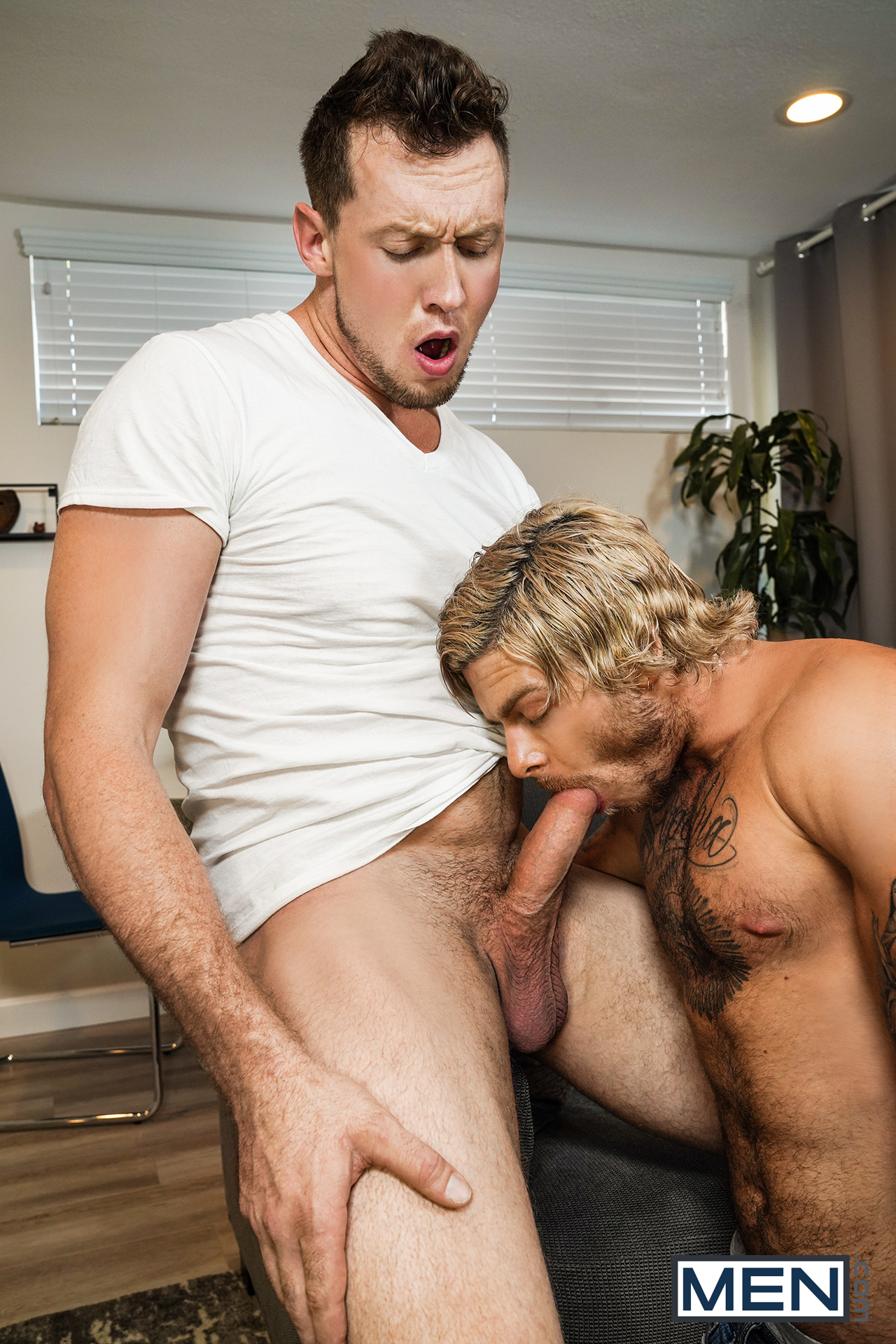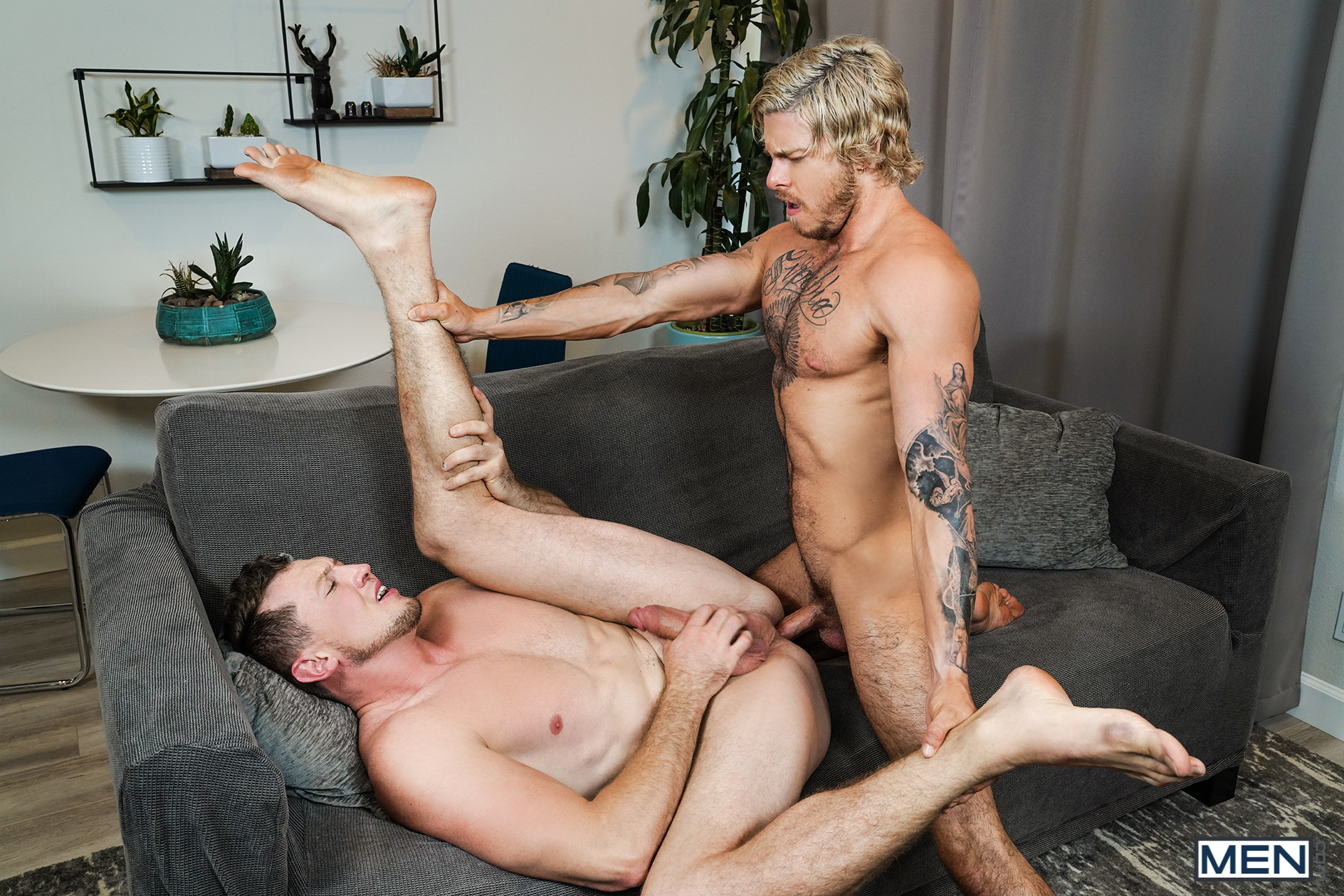 Trailer (watch full scene here):
[
Men.com: Blake Ryder Fucks Pierce Paris Bareback
]
Blake Ryder has excellent taste in co-stars, because his next scene is with none other than Greyson Lane at GuysInSweatpants: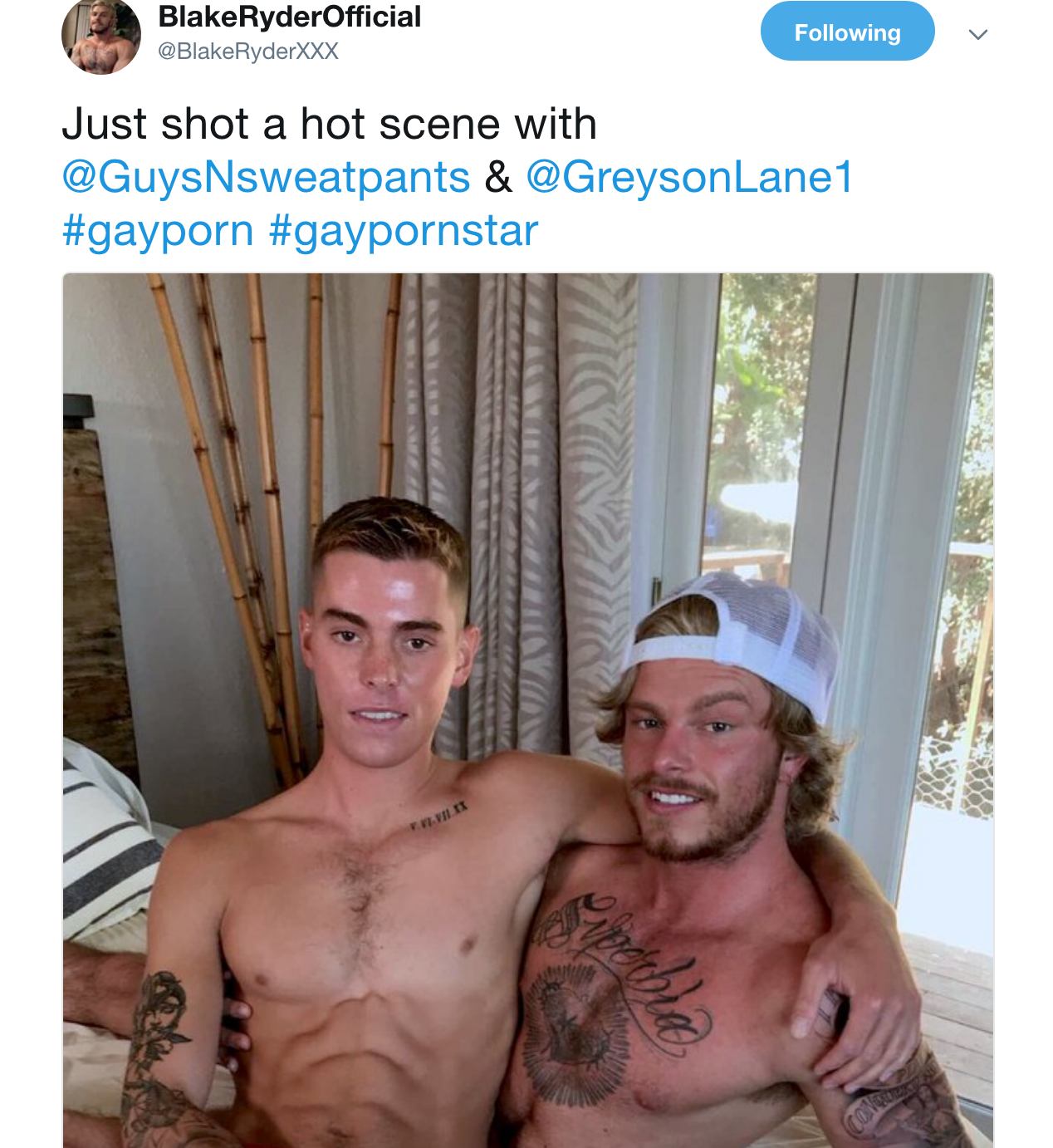 There's an interview with Blake up at GuysInSweatpants now (the sex scene will be live here in a few days), and here's a brief excerpt (full interview here):
[
GuysInSweatpants: Blake Ryder
]
UPDATE:
Commenters below were able to identify Blake Ryder by his previous porn name, "Superior Aryan Master," and…this is not good:
We've now learned that, throughout 2017 (and possibly 2016), Ryder performed in several amateur BDSM "race play" scenes using the names "Aryan Master" and "Superior Aryan Master" (neither Men.com nor GuysInSweatpants were aware of the previous work), and his old social media accounts (Twitter, Tumblr, YouTube) appear to have all been deleted. As insane and offensive as it is, porn attempting to fetishize racism is unfortunately still being made today, and whether or not the performers actually believe in any of it, viewers can and do obviously take it seriously, and to most of us, it sends a disgusting, inexcusable message.
Str8UpGayPorn asked Blake Ryder to comment on his past work, and whether or not he believed in any of it, and he told Str8UpGayPorn that he does not.
"It was a fetish character within the BDSM community," Ryder says. He added, "I'm not affiliated with any white supremacist groups or ideologies."
So, why do it?
When asked why he participated in these roles as this character, Ryder responded, "I got contacted by many people within the BDSM community to perform various taboo things for money. Not just race play, but fisting and ball crushing. You name it, I did it."
Religion and homophobia also played a role in Blake Ryder's past work, as he appeared in several clips containing anti-Jesus and anti-gay hate speech, including the one below found on Tumblr. If you weren't already ready to get off the internet for the day, this might do the trick: