[UPDATED] "Sean Cody Will Flip" If Brandon Confirms His Identity
I keep trying, but he's not budging.
In January of this year, I tried to confirm that the person operating the "BrandonCodyJeff" Twitter account was really Sean Cody's Brandon. After he refused to verify his identity (and after I noticed what appeared to be Photoshopped pictures being posted to the account), I concluded that it was more than likely a fake account.
[UPDATE: Surprise! Brandon's Bottoming Debut With Tanner Is Now Live! Watch The Trailer And Full Scene Here.]
This week, "Brandon" (who recently ranked #6 in the Top 20 Sean Cody Men of all Time) has started tweeting again, and now he's asking for money.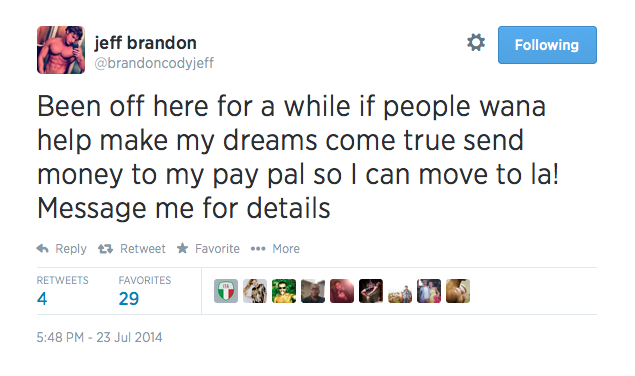 He also posted the below selfie, which on the one hand makes me think I was wrong last January, and this really could be the "real" Brandon. But on the other hand, this could still just be someone with access to the real Brandon's Facebook/Instagram account who is then re-posting his images on Twitter.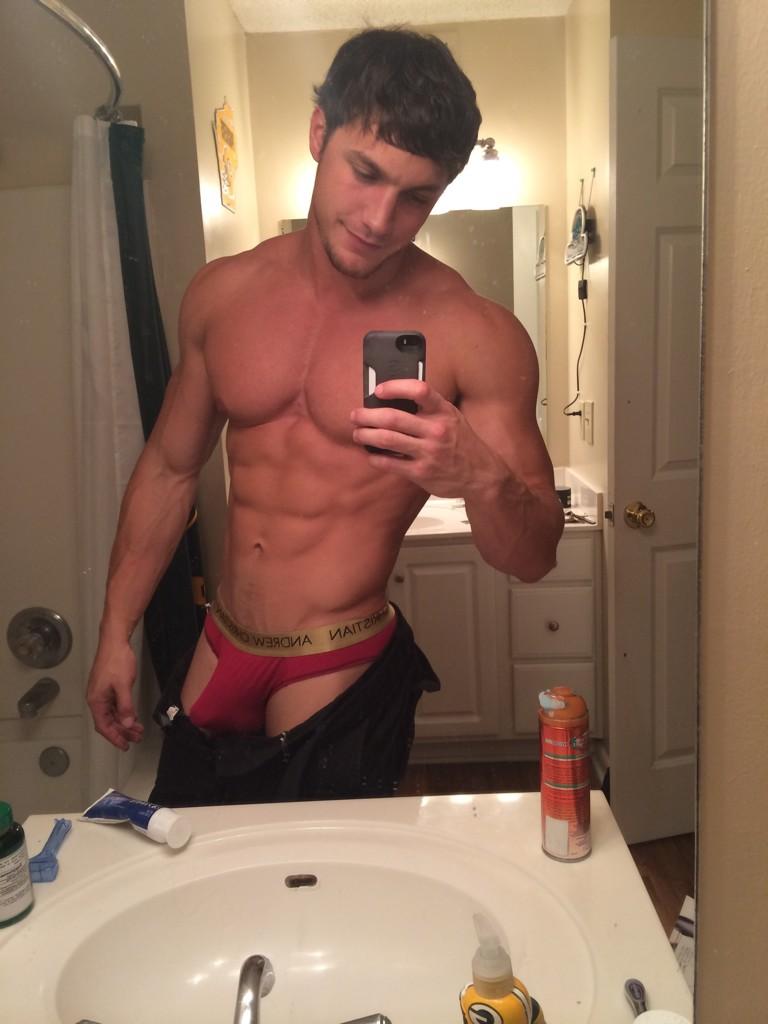 So, I decided to ask him one more time (via Twitter DM) if it was really him.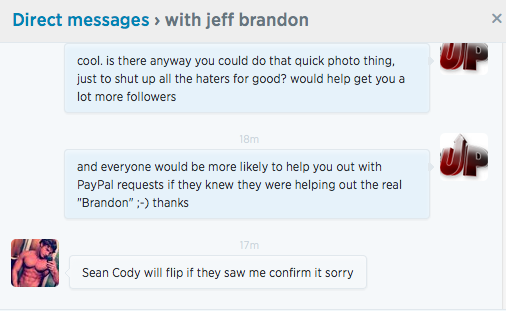 If it is the real Brandon, this tells me that he's still working for Sean Cody, and he doesn't want to jeopardize future scenes. If it isn't the real Brandon, it gives him a believable way out of confirming his identity. And if Sean Cody ever asks the real Brandon about the Twitter, he can just say he's being impersonated.
[UPDATE: Surprise! Brandon's Bottoming Debut With Tanner Is Now Live! Watch The Trailer And Full Scene Here.]
Anyway, at least he didn't flip me off, which is what happened when a fan asked him to confirm his identity.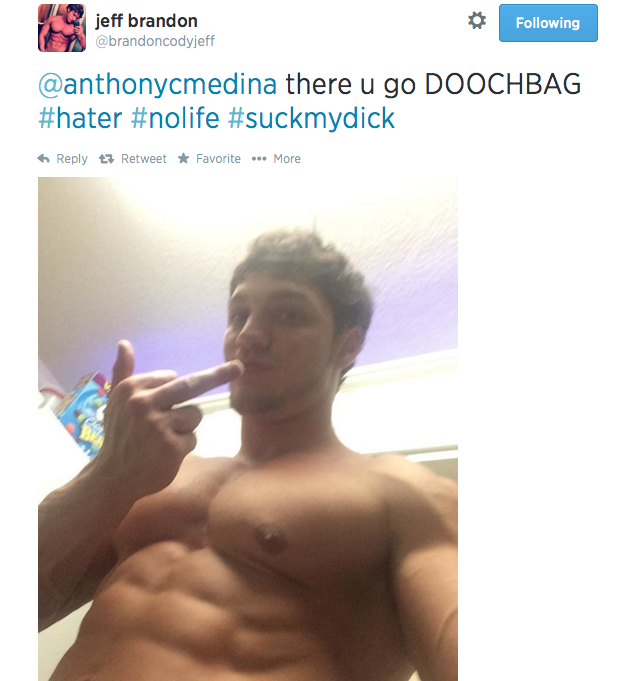 UPDATE:
After seeing this story and some of the responses on Twitter (including one from Ryan Rose), "Brandon" has sent Str8UpGayPorn additional direct messages calling Ryan Rose (and me) a "dumb bitch":
And now, Ryan Rose and the (possibly fake) Brandon are having a Twitter war. "Brandon" has since deleted whatever tweets he sent that prompted Ryan to call him a needle dick bitch:
Coincidentally, Brandon and Ryan (a.k.a. Pierce) were the first two Sean Cody models to do a bareback scene way back in 2011, when they appeared in the now legendary "Brandon & Pierce: Unwrapped."
Brandon's last scene was released about a month ago, but keep in mind it could have been filmed several months ago, if not last year.
Obviously, it's a bareback scene with Duke, and obviously, Brandon is topping once again (watch full scene here, and a reminder—Sean Cody now offering memberships for $1.00 here):
[
Sean Cody: Brandon Barebacks Duke
]
[Sean Cody $1.00 Membership: Brandon's Complete Bareback Filmography]
[UPDATE: Surprise! Brandon's Bottoming Debut With Tanner Is Now Live! Watch The Trailer And Full Scene Here.]