Is This Who Fucked Sean Cody's Brandon?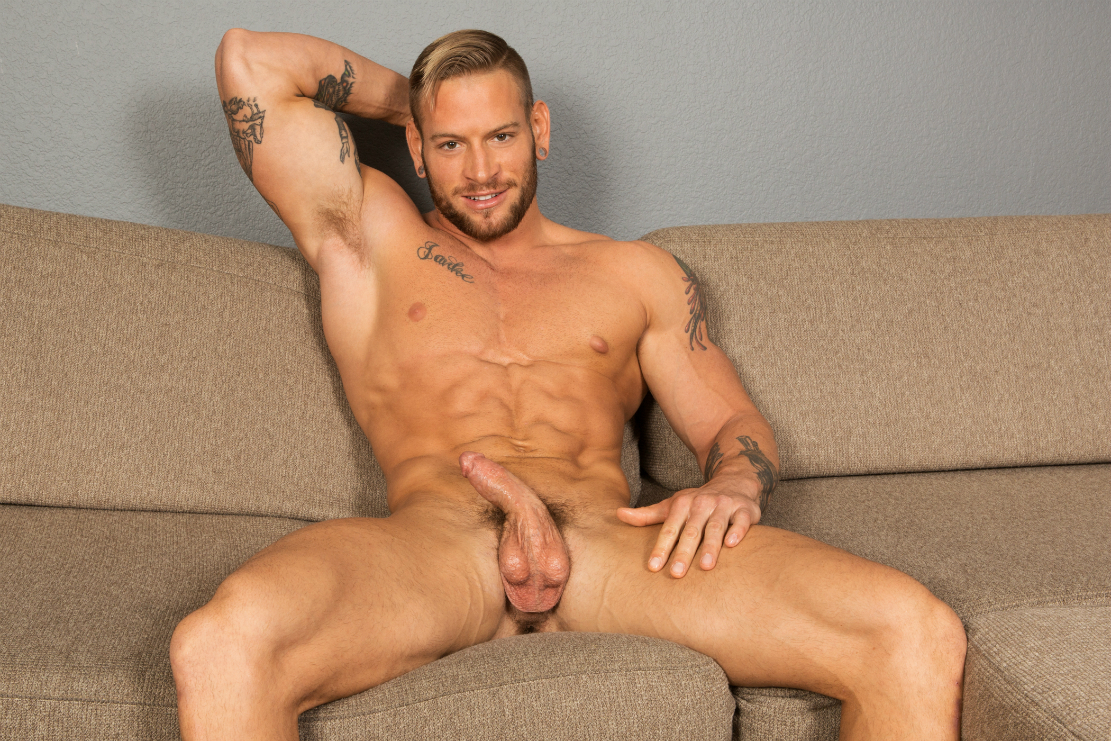 As first confirmed here last week, Sean Cody's Brandon will make his bottoming debut this coming Friday night on Sean Cody. The only thing unconfirmed has been the identity of Brandon's top, but now we might be one step closer to figuring that out.
[UPDATE: Brandon's Bottoming Debut With Tanner Is Now Live! Watch The Trailer And Full Scene Here.]
Last night, Sean Cody introduced tattooed muscle hunk Brennan in a solo scene. He's a handsome guy, but he does not fit in with the studio's aesthetic at all. Is this Sean Cody or Raging Stallion?
As the promo text for this scene reveals, Brennan is "friends" with one of Sean Cody's "most popular models." There's also an indication that he'll be coming back for a duo scene.
Brennan is actually friends with one of our most popular models and was sent to us by him. "He said it was a good time and that I would be a good fit, so I figured why the hell not?" "Do you think that maybe you would do more than a solo?" I had to ask. "Let's take it one day at time here."
So, who's Brennan's friend? Surprise: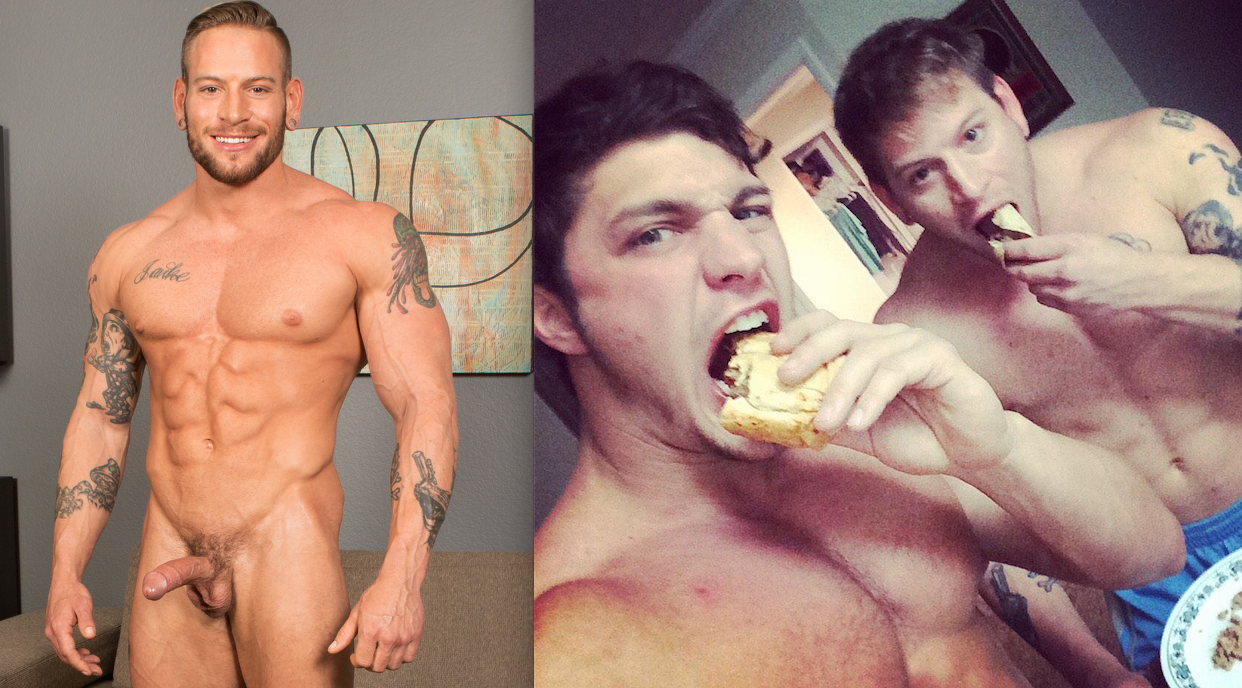 A tipster pointed me to one of Brandon's tweets from 2014, featuring the image above of him and Brennan "eating dirty." It's clear that Brennan has gotten ripped in the past year:
Introducing Brandon's friend in a solo scene right before Brandon's bottoming debut could just be a coincidence, or you could be looking at Brandon's top. If I had to bet, I'd say this is our man.
Brandon could've told Sean Cody that he'd only bottom for someone he selected, in this case his friend Brennan. And while this guy is objectively hot as fuck, him being the one to pop Brandon's cherry is incredibly underwhelming, given all the speculation over which established star it might be. Also, we don't know what kind of performer Brennan is, so this could be really terrible. Or, it could be amazing. We'll find out in less than five days.
Trailer (watch full scene here):
[
Sean Cody: Brennan
]
[UPDATE: Brandon's Bottoming Debut With Tanner Is Now Live! Watch The Trailer And Full Scene Here.]