Sean Cody's Brandon Bottoms For The First Time—For Less Than 7 Minutes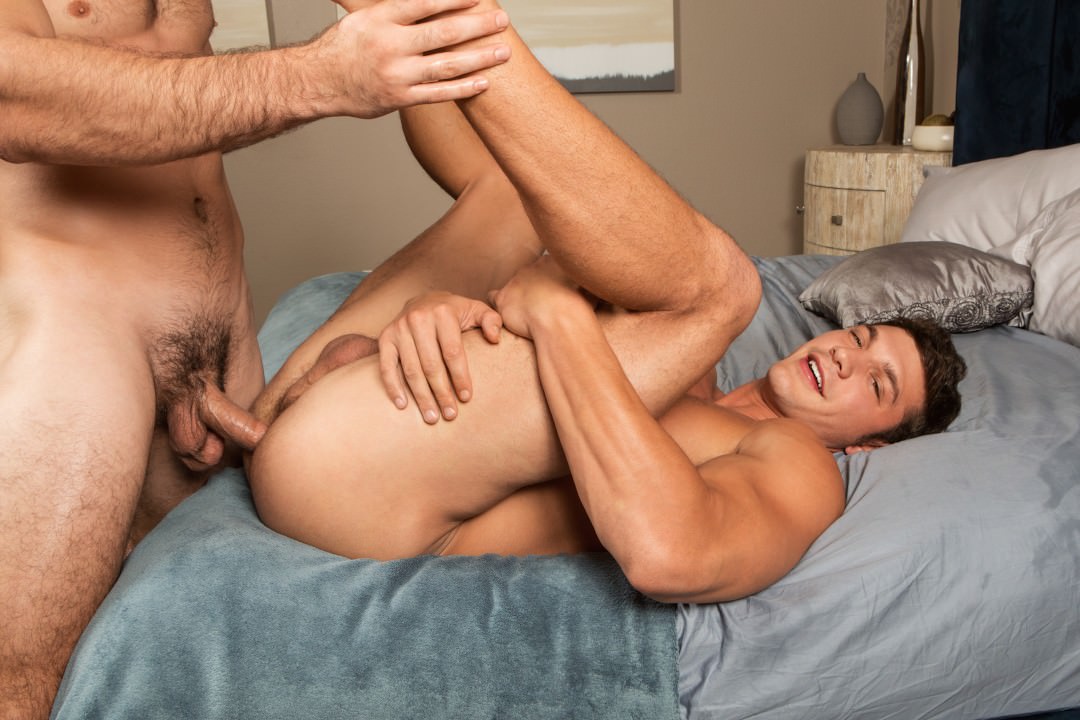 On the one hand, it was better than nothing. But on the other hand, this was pretty close to "nothing."
Sean Cody's Brandon made his bottoming debut tonight, and after 7,000 blog posts, 50 billion tweets, and 800 gazillion comments, we got to see him get fucked. Unfortunately, Brandon only gets fucked in one position—lying on his back—for six minutes and 46 seconds. And this screenshot is what it looked like:
This probably won't come as a surprise, but Brandon doesn't get hard throughout the six minutes and 46 seconds of bottoming. Also? Brandon doesn't cum during his bottoming debut. Tanner does cum after sluggishly fucking Brandon, but it's on the outside of Brandon's hole, and he gently pushes it inside Brandon's butt in what can only be described as a very underwhelming creampie. Speaking of gently, Tanner's performance was overly delicate and slow to the point of absurdity, as if he thought his dick was going to split Brandon in two if he pumped too hard.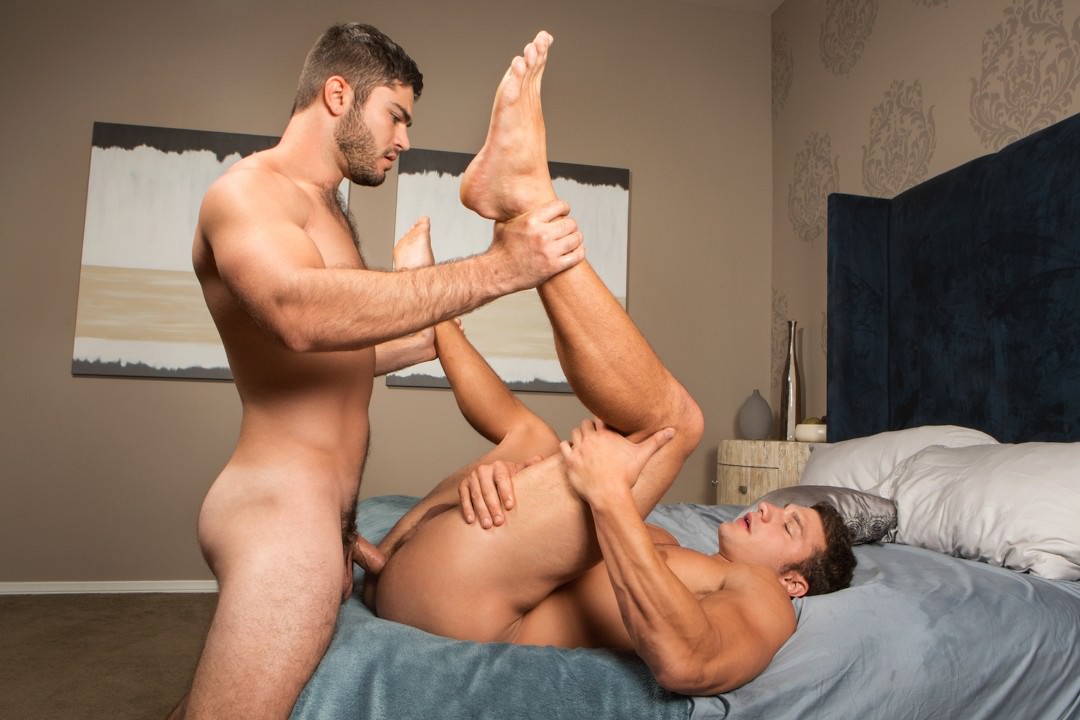 The first 15 minutes of the video feature Brandon and Tanner talking, then making out, and then Tanner eats Brandon's ass for about three minutes. Then, Tanner lightly inserts a small butt plug into Brandon's ass for a couple minutes. It's silly.
Finally, after teasing his hole with the head of his dick for another minute or so, Tanner finally slides all the way in at 17:04. As noted above, Brandon stays on his back the entire time, which results in the biggest fail of this entire scene: We never actually get to see Brandon's ass. Yes, we see Tanner's dick going into Brandon's hole while he's lying there on his back, but Brandon's best feature is his big bubble butt, and we never actually get to see it! We never get to see Brandon's butt—from behind and in full view—getting fucked.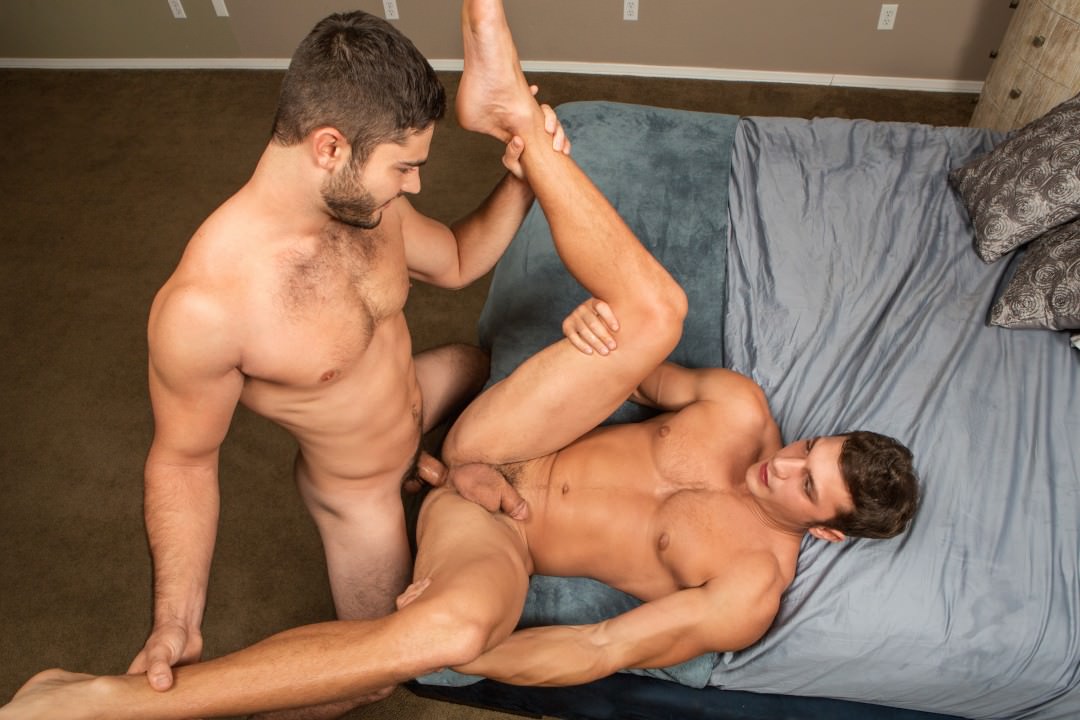 Tanner was probably directed to not fuck Brandon hard, so you can't really blame him. There's a minute or so where it appears that Tanner starts to fuck him harder, but the camera never pans down below their waists to show any insertion, so I'm assuming this "rougher" moment of the fucking was probably fake (i.e., Tanner wasn't inside Brandon). At 23:50 (again, less than seven minutes later) Tanner pulls out and cums. And again, Brandon does not cum.
Then, it's back to what we already saw over a year ago when they were paired in April of 2014, with Brandon fucking Tanner. Again. Why bother? (FYI: Brandon does eventually cum at the end of the video, after fucking Tanner. He shoots a small load onto his stomach. Tanner licks it up.)
Sean Cody shouldn't have hyped this as much as they did, because it was never going to live up to anyone's expectations. If you're a fan of Brandon's and/or already a Sean Cody member, this might be a nice novelty scene, and it's an appropriate send-off for Brandon, presuming it's his final video (and I hope it is). More than anything, it's a reminder to keep expectations very low when it comes to porn events like this.
[
Sean Cody: Brandon And Tanner Flip-Fuck Bareback
]
[Note: For Black Friday and the long holiday weekend, Sean Cody is running a $14.95/month for LIFE sale if you join using this link. If you're not into Brandon, the last few scenes (with Robbie & Curtis, and Cory & Lane) have been outstanding.]