Brent Corrigan Signs Exclusive Contract With Falcon Studios
As if signing Dario Beck, Brian Bonds, Johnny V, and David Benjamin wasn't enough, Falcon has just announced the signing of a 5th exclusive model, and it's the most high profile, hugely popular gay porn star of them all: Brent Corrigan.
Falcon press release:
One of the planet's most well-known gay porn stars, Brent Corrigan, and the world's largest producer of all-male adult erotica, Falcon Studios Group, revealed today that they have reached a long-term exclusive agreement.  Corrigan – the famed, handsome and charismatic actor, director and adult film star – has taken four years off from appearing in gay porn to focus on his mainstream acting and directing career.  Now, he is set to make his gay adult erotica comeback exclusively appearing in Falcon, Raging Stallion, and Hot House features.

The long term deal will launch with "The New Brent Corrigan" shooting two scenes for the new Falcon Edge video line on August 20, 2014 with fellow Falcon Studios Group Exclusives Sean Zevran and Brian Bonds.  The world premiere of his scene with Zevran is set to debut on September 19 and the scene with Bonds will be live on October 3.
This is obviously great news for Corrigan fans, for a variety of reasons. For starters, the porn he shot earlier this year was for fruit loop Nica Noelle, whose studio doesn't even have a website. (Good luck being able to watch those scenes, unless you still buy DVDs). Also, Corrigan shot one of my favorite gay porn scenes of all time with Falcon back in 2006, when he appeared as "Fox Ryder" and flip-fucked with the late, great Erik Rhodes, so he has some good history with the studio.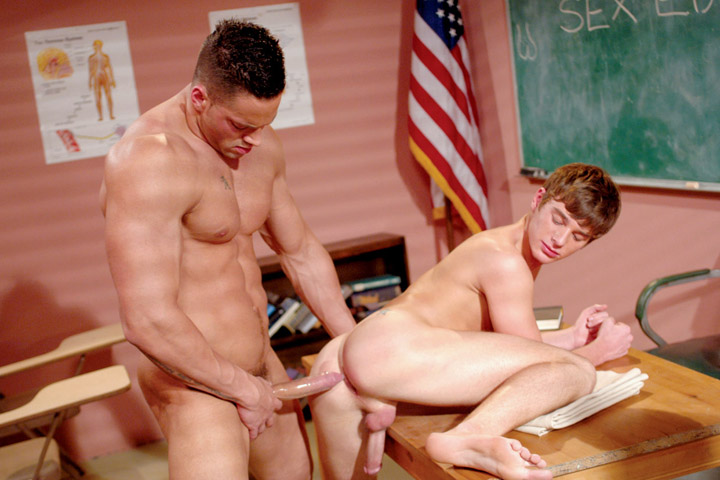 Of course, this is all a bit ironic. Remember what Brent Corrigan had to say about Falcon Studios and his one movie (The Velvet Mafia) for them during his interview with The Back Building just last year?
It was probably the worst film of my career. The scenes were very awkward to film. I agreed to do the project for Falcon if they promised to promote me under my name, Brent Corrigan. Falcon got what they wanted out of me but bowed to claims from Cobra Video that Cobra owned the rights to my name. Even to this day it amazes me how a company as big as Falcon could cower to a little bitty, bullshit company like Cobra Video—but they did. Then again, where is Falcon now? Practically archived for good. I guess in retrospect they had been making a whole lot of poor business choices for a long time.
Yikes!
Well, it's a gay porn star's prerogative to change his mind. Cut back to today's press release:
"I've always marveled at Falcon's legacy. After decades in the gay porn business, it remains the best studio in the industry, with top-tier casting and the highest production quality around," says Corrigan. "As a perfectionist, Falcon is the kind of place where I will thrive. These guys really know what it takes to set up their models for success. On a Falcon set, I know I'm in good hands. This sets my 'producer's mind' at ease, so I can focus on the sexy stud in front of me and my performance as a model without distractions."
LOL.