Poll: At Which Gay Porn Studio Would You Most Like To See Brent Corrigan?
Earlier this week, Brent Corrigan sent out the below video message letting fans and the gay porn industry at large know that he's available for shoots (condom only), and that he'd like to start filming again:
Just wanted to send out an update: @CastingForMen @timtales_com @Naked_Sword @cockyboys and @Str8UpGayPorn #stud pic.twitter.com/r0ojYXwapI

— Brent Corrigan (@BrentCorrigan) July 2, 2019
Brent tagged TimTales, NakedSword, Men, and CockyBoys in his tweet, but if you could watch the gay adult icon in a scene at any of the 10 gay porn studios in the below poll, where would you prefer to see him fucking?
It's been well over a year since Brent's last gay adult film work (with NakedSword, in "Loving Brent Corrigan"), so a comeback would be much appreciated by fans.
Also worth noting: When one fan encouraged Brent to work with TimTales, Brent responded by telling him that Tim Kruger was one of his "top 3 favorite tops."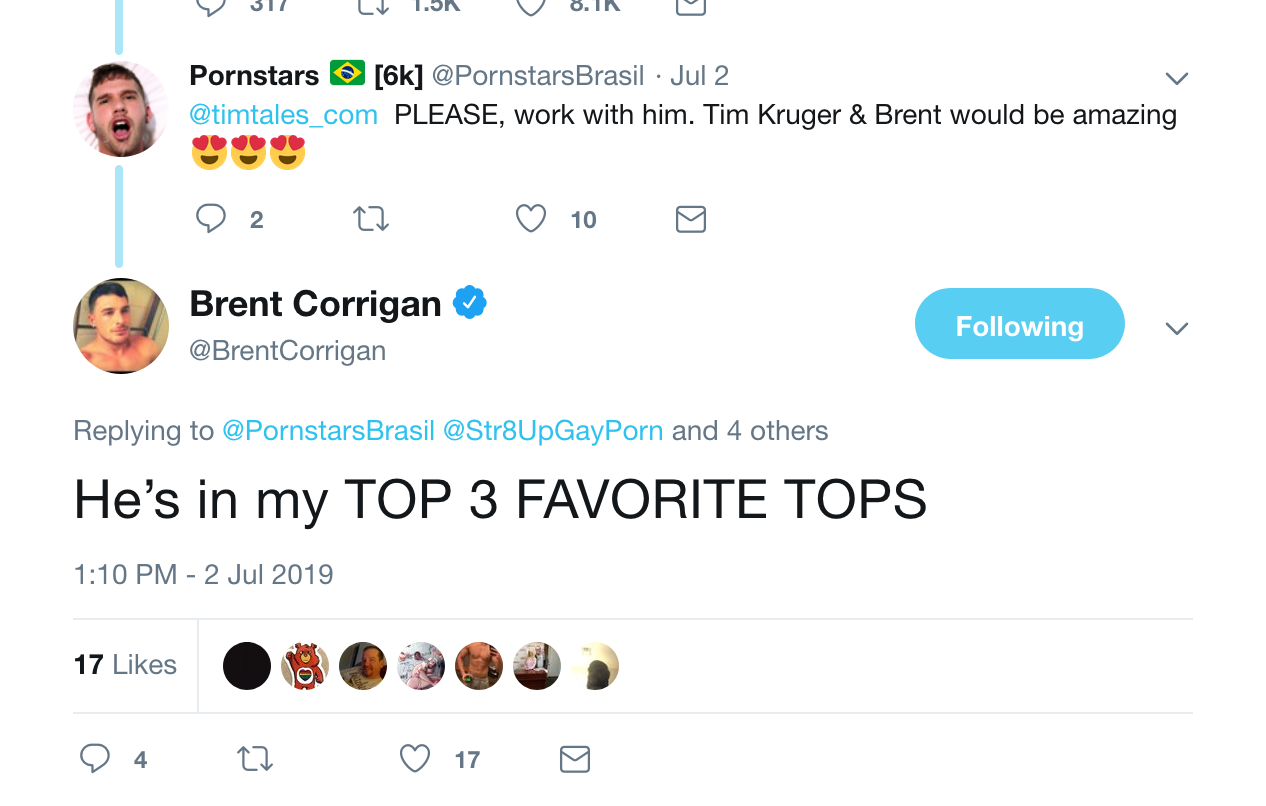 Tim Kruger fucking Brent Corrigan would be the most high profile (and probably the best) gay porn scene of 2019 (or 2018, or 2017, or 2016, or even 2020, tbh), so…fingers crossed.
FYI: Tim Kruger hasn't been in too many scenes this year, but I loved the cameo he made at the end of this fuckfest starring Rhyheim Shabazz and Santi (watch full scene here):
[
TimTales: Rhyheim Shabazz Fucks Santi, Featuring Tim Kruger Cameo
]