FOR GOD'S SAKE, NICA!
She's blatantly lied to customers about the content she produces. She's faced allegations of abuse from gay porn stars like Billy Santoro, Jessie Colter, and Seth Santoro. Now, MILF porn star turned increasingly troubled gay porn director Nica Noelle is dealing with her most high profile accuser yet: Brent Corrigan.
Last year, Brent Corrigan performed in several scenes just now being released on Nica Noelle's recently launched "Icon Male" (this was before he signed his exclusive contract with Raging Hot Falcon), and they did not go very well!
Complaints against the erratic and allegedly abusive female gay porn director have ranged from lack of food and cleanliness on set to "mind games" and bizarre interactions with performers, and Brent Corrigan's epic Twitter tell-all last night revealed even more disturbing details about what it's like to work on a Nica Noelle set.
Some touched on Nica Noelle's lack of ability to communicate with her cast: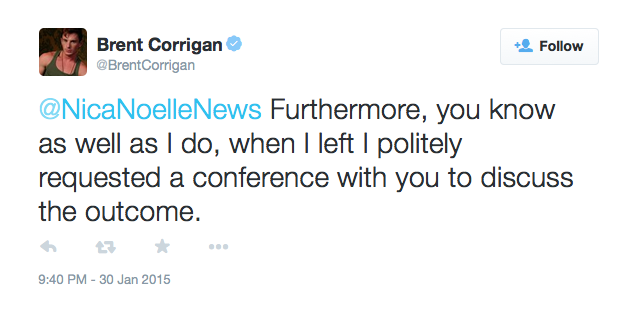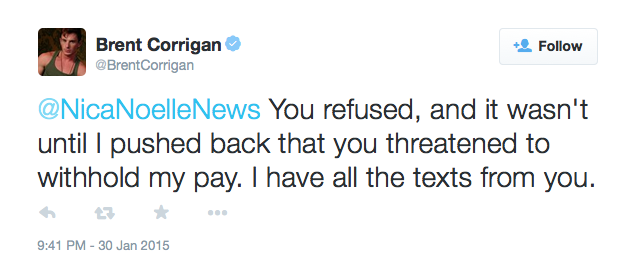 Even worse were some of Nica Noelle's responses, in which she basically admitted to Corrigan's accusations: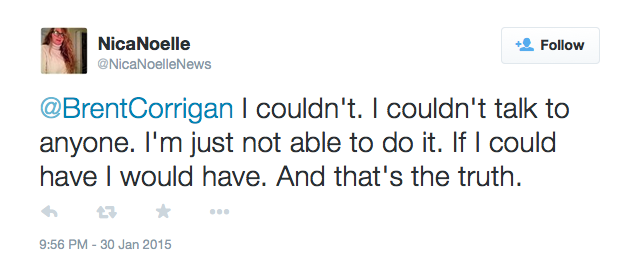 How is Nica Noelle even a director?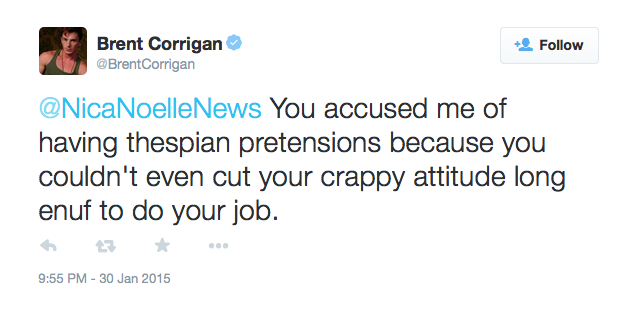 Eventually, Nica Noelle confessed that she was afraid of Brent Corrigan. (Again, this is someone who's been put in charge of shooting content for an entire studio??)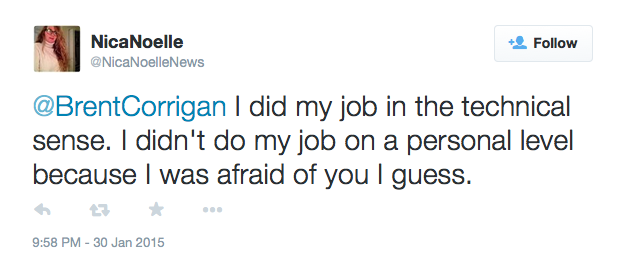 ?!
Reality check:
If there's one thing every gay porn director should know, it's to never put Brent Corrigan on a blow up mattress at 3 a.m.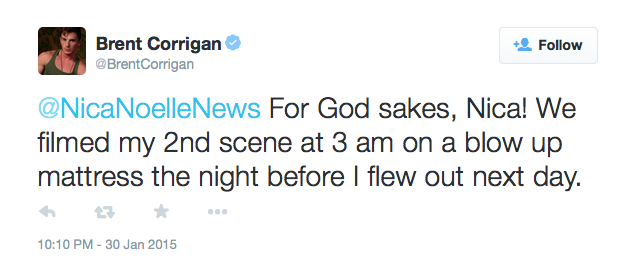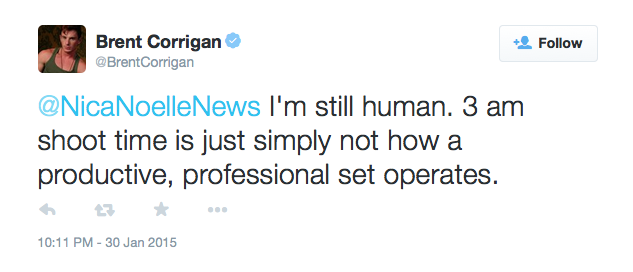 Icon Male just launched this month, but given Nica Noelle's horrific reputation (not to mention her inability to be an effective director—by her own admission) among gay porn stars and the industry at large, she won't be able to continue production much longer. My prediction: She'll be shut down by April.