Jessie Colter, Seth Santoro, And Billy Santoro Vs. Director Nica Noelle
The horror stories about working on a Nica Noelle set (18 hour b-roll shoots, no food, shitty accommodations in the middle of nowhere)—not to mention the horror stories about Nica Noelle being mentally unstable and just plain awful to work for—that have been floating around the past few years are finally starting to see the light of day thanks to three gay porn stars who recently worked for the "Icon Male" director: Jessie Colter, Seth Santoro, and Billy Santoro.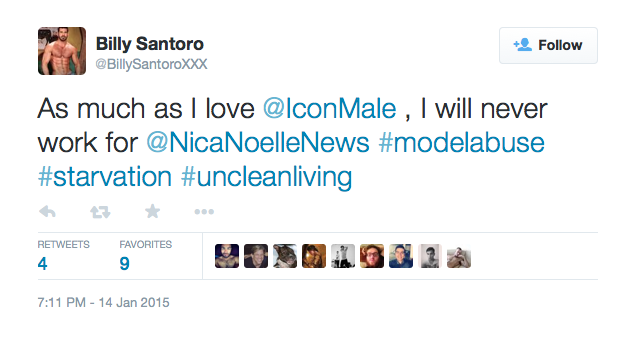 Billy was first to chime in on Twitter, and Jessie Colter agreed.
It's not clear what, specifically, the problem was. Something to do with cheese (because asking for cheese is so high maintenance)?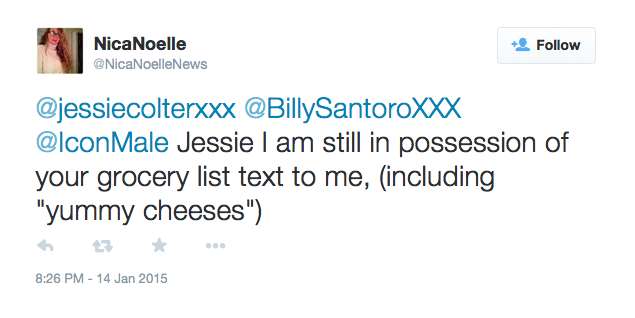 Nica Noelle will never be shooting Jessie Colter again (not that he cares):
Then, Seth Santoro revealed that he was on the "verge" of posting some of Nica Noelle's texts pertaining to recent shoots. Do it, Seth!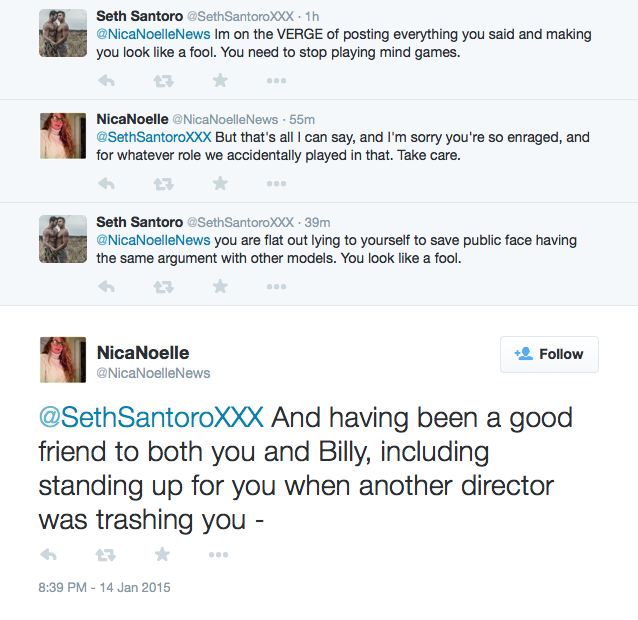 Nica Noelle is confused. Also, she's puzzled!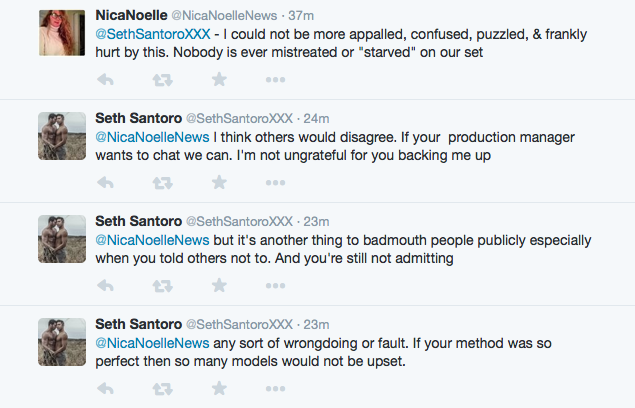 Anyone else have a Nica Noelle horror story, with specific details? Email me (zachsire @ gmail dot com) to share your experience. Anonymity is guaranteed.
UPDATE—August, 2017:
Since this article was originally published in January of 2015, nearly a dozen models working on Nica Noelle's sets have now made allegations of abuse against her. Nica Noelle has continued to deny any wrongdoing on her part, and she's made multiple threats of physical violence against me for reporting on all of the accusations over the last three years.