Exclusive: Newcomer Brock Banks On How He Got Started In Porn, Topping Vs. Bottoming, His Scared Stiff Role, And More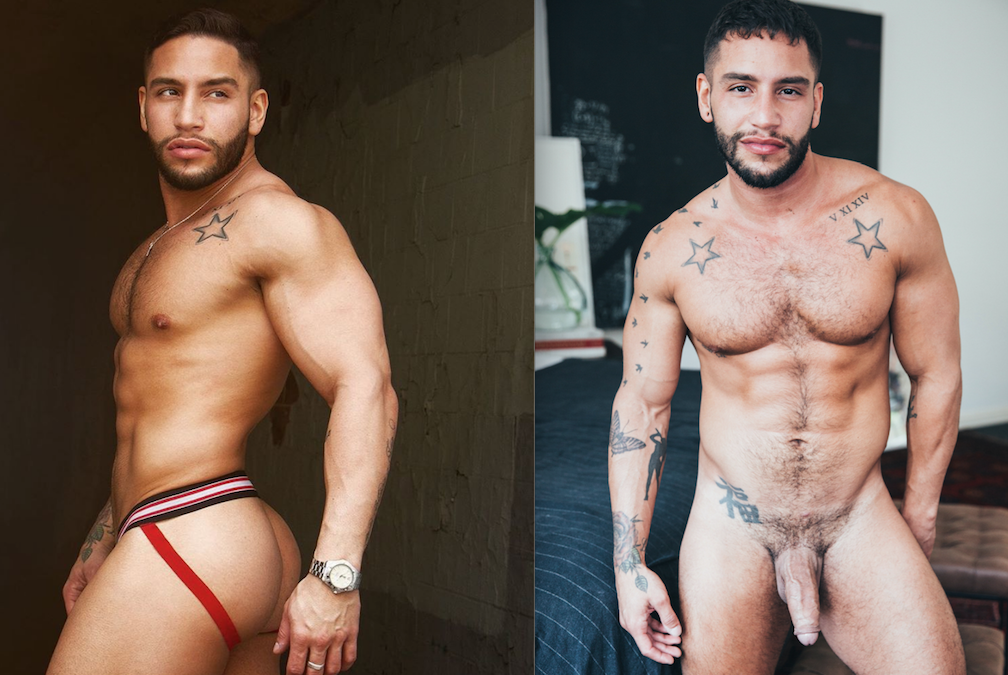 With just two scenes released, gay porn newcomer Brock Banks has already made a huge impression on studios, co-stars, and fans, and today Str8UpGayPorn has an interview with the brand new star. From his first scenes with Ty Mitchell and Boomer Banks to his latest work in Scared Stiff, Brock opens up about how he got started in porn, his versatility as a performer, and much more.
Here is Str8Up's exclusive Q&A with Brock Banks, which has been lightly edited for clarity and length.
Str8UpGayPorn: Hello, Brock! How old are you, where are you originally from, are you single or are you dating, and where are you based out of now?
Brock Banks: I'm 31 years young. I'm originally from Miami, Florida. I am currently in a beautiful relationship with a fucking amazing man who is also in the biz. And, I'm currently in New York, but planning a move to L.A. in the next coming months.
When did you decide to become a performer, and what led you to that decision?
Back in May of this year, I was exploring a lot of new things about myself sexually, and also trying to make some extra cash. I had reached out to a few friends about just simply starting OnlyFans/JustForfans/4MyFans, and got some pretty great advice on how to go about it. Papa Banks—Boomer—was a huge help, and so were a few others. After creating a Twitter and a few of the fan pages, I started realizing that my following was growing rather quickly, and a few different studios were interested in working with me. So, I said fuck it! Let's have some fun! I decided to just go for it.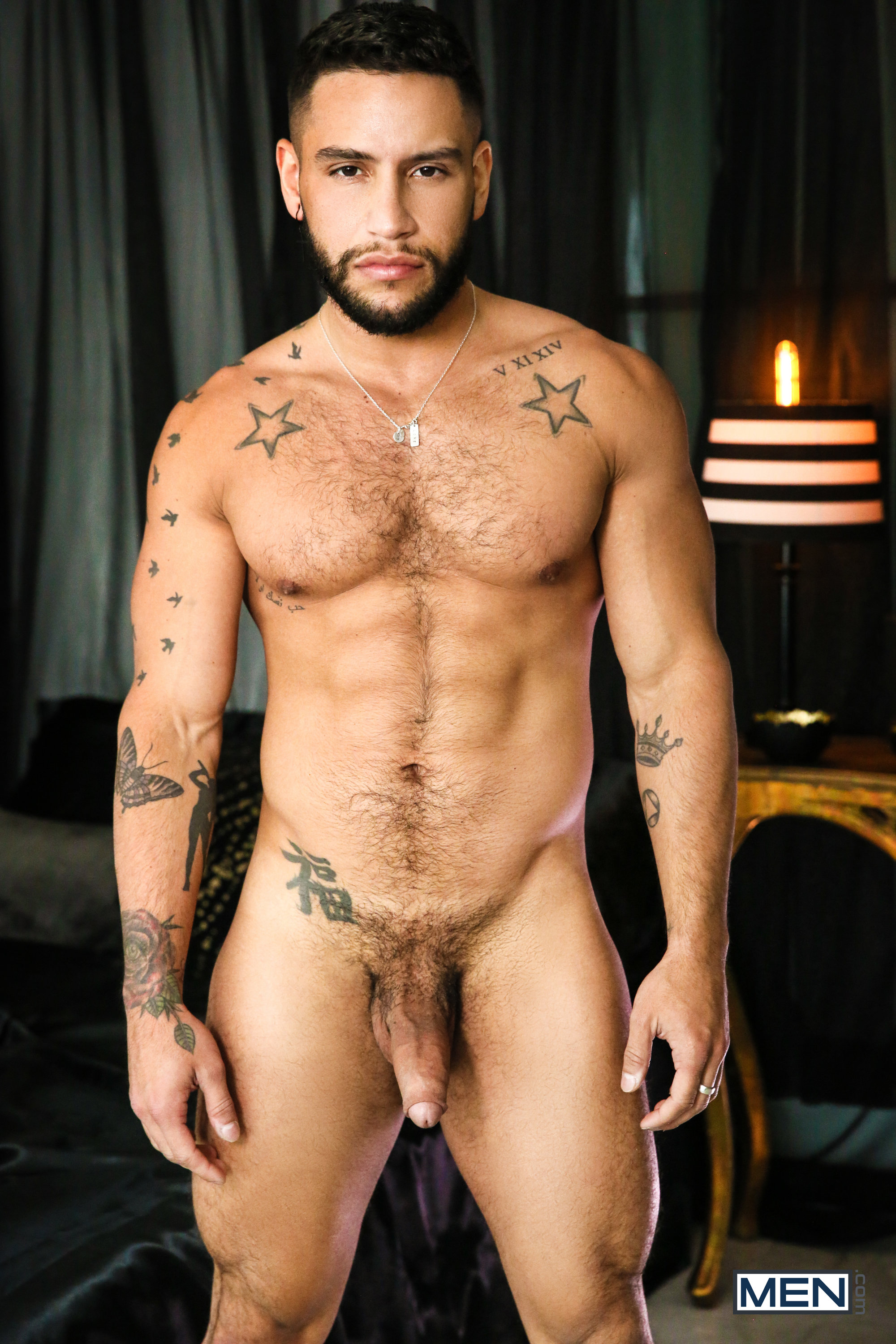 Were you at all concerned with how people might react to you becoming an adult performer? Do friends and family know?
At first I was nervous, mainly only for how my parents would react. I wasn't at all concerned about what people outside of my family would think. I've never lived my life doing things based off of how other people would view me or see me. I tried having a light conversation with my mom—who is one of my best friends—about porn, but she wasn't having it. So, I kind of just left it alone.
Do you do other work in addition to adult modeling?
After deciding to become part of the porn world, one of my best friends said to me, "Now you're the stereotypical gay. You're a hairstylist and a porn actor." So yeah, my full time job is doing hair.
Tell us what an average day in the life of Brock Banks is like, from the first thing you do in the morning to the last thing you do before you go to bed.
At the moment, an average day is very busy! First thing I do after waking up is tell Alexa to blast a "divas playlist," and then I do some dancing and get ready for my day. I drink some fire pre-workout and then head to the gym. Leave the gym, head to work, then leave work, go home, and watch some Real Housewives. In between all that, there's always some casual sex. I'm always horny, it's a problem, LOL.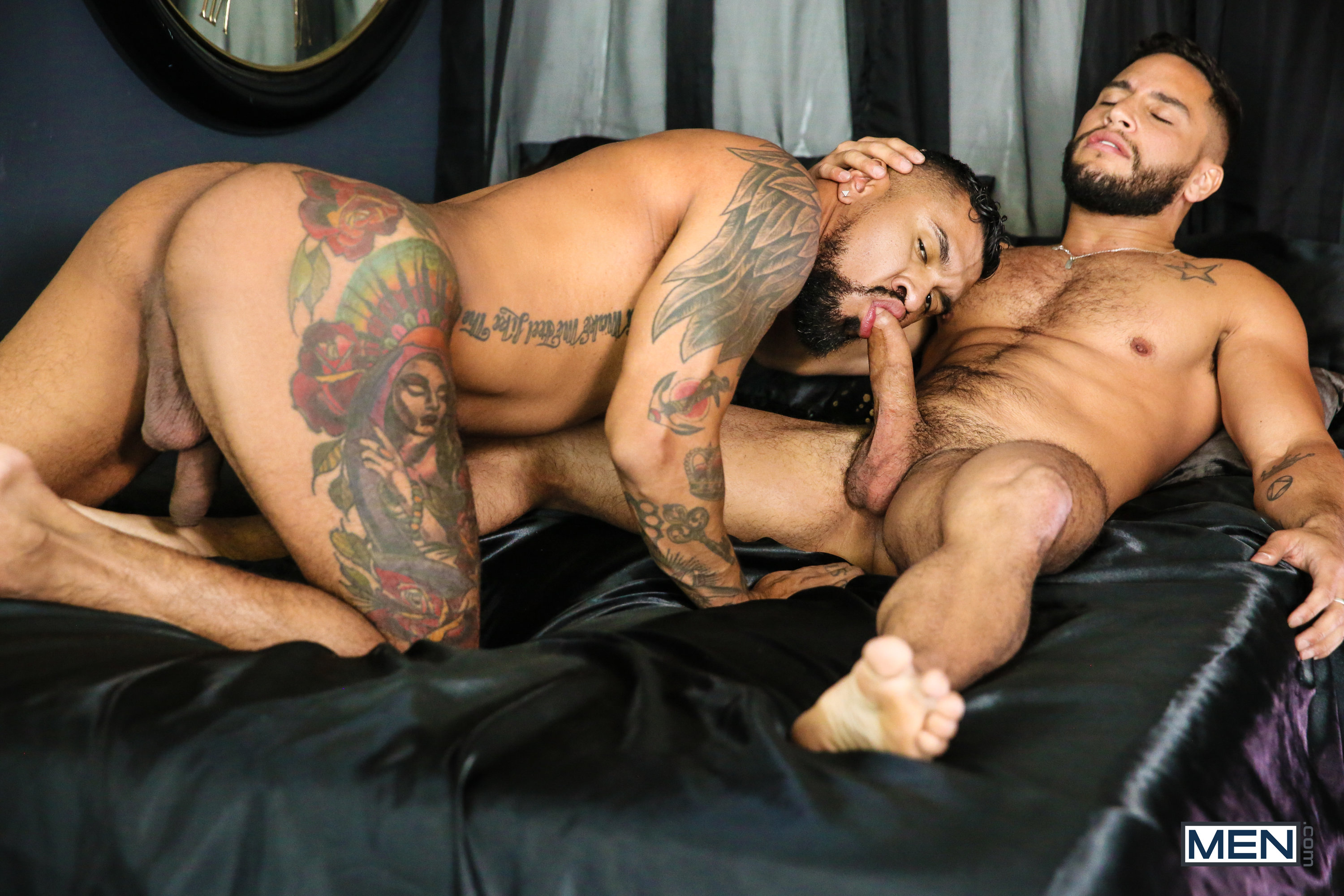 What kind of porn do you like to watch?
My taste in porn varies! Honestly, anything including a wide open hole always turns me on. The porn I watch is never about how hot a guy's body is. Usually, what really turns me on is to watch the kinds of faces guys make when they're taking a cock.
Have you watched your own porn scenes? What did you think?
I have watched my scenes, and honestly I can't complain. Both of the scenes that are currently out from CockyBoys and Men.com were shot excellently, and I think they're really hot!
Agree.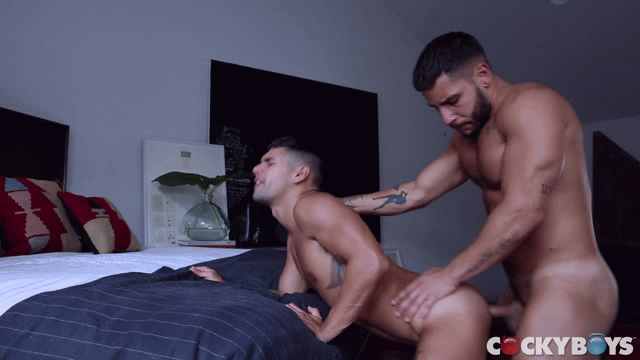 It's only been a month since your debut, but you've already got a devoted fan base that's shown you so much love. What's that been like?
Truly, I still can not believe it! It's exciting, and it's very humbling as well. I'm beyond grateful for all the love and support I've gotten across all platforms, and I can't wait to see how much further I can take it.
What's your favorite thing about interacting with so many fans and followers?
I won't lie, I'm constantly on social media, and I enjoy interacting with different people. It's interesting getting messages from people of all different walks of life, and to see how much people have embraced me. And, like I said, it's very humbling. The best part of it is all of the love and support I've gotten. The fan art is especially fun, seeing the different things people come up with.
And, what is the worst or most challenging part about social media?
I would say that the worst part of it is that people forget that I'm human being. Yes, I'm a sex worker, but sometimes the messages I get are just out of control and weird, and people are sometimes scary with the things that they say.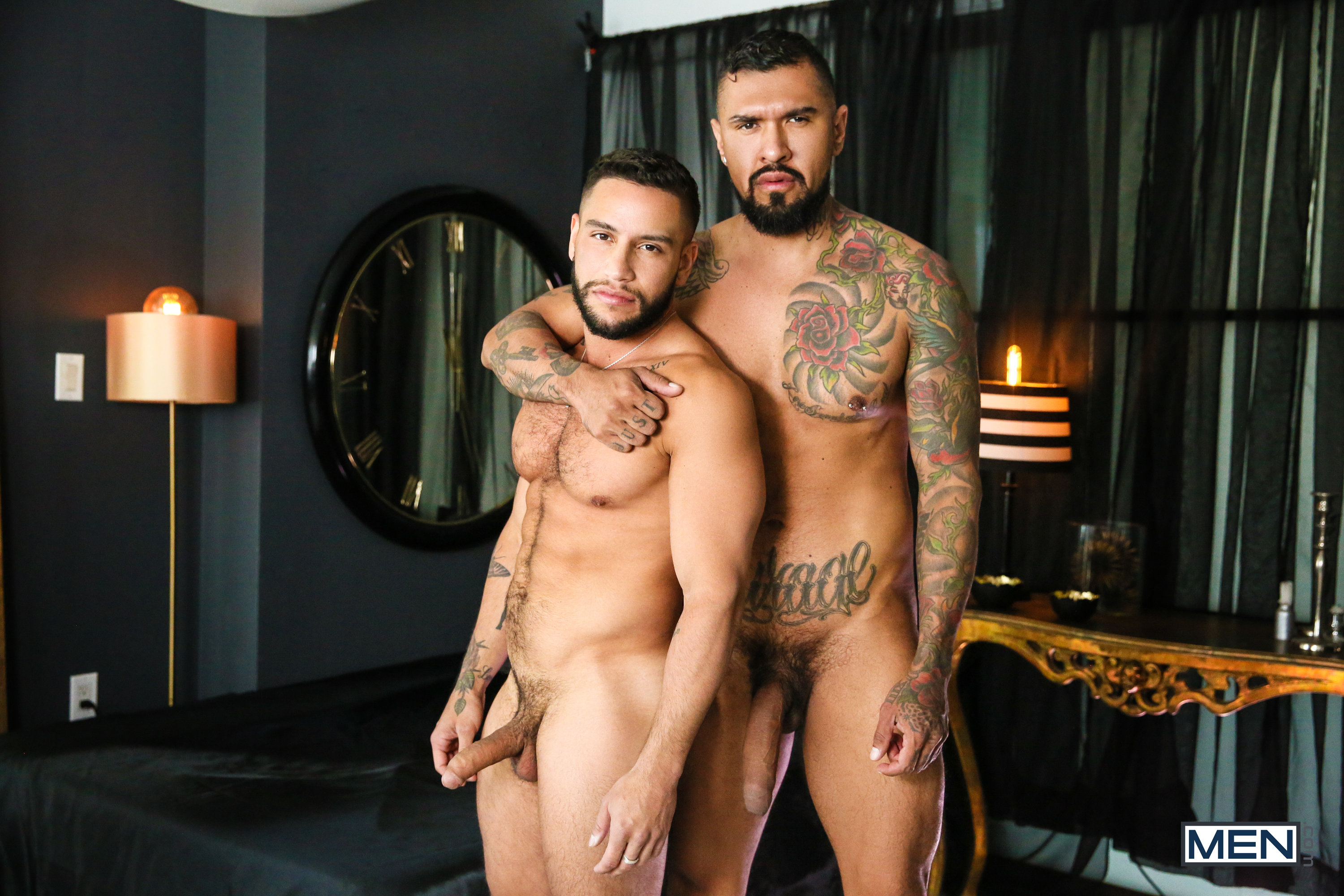 Before your first scene, did you have any expectations as to what the filming would be like? Did things go as you expected, or was there anything that surprised you?
Porn is fun and exciting, but it's still work, and I didn't expect for it to be work, LOL. But, I was extremely lucky because my first scene was with Papa Banks, who I obviously already have a beautiful friendship with, and who has guided me a great deal through it all. He made me feel very comfortable and at home, so the scene went great. The guys at Men were very sweet, extremely professional, and made me feel welcomed.
What was it like working with Chi Chi LaRue and mr. Pam on the Scared Stiff sequel?
Working with Chi Chi and Pam was a fucking pleasure. First, mr. Pam is a blast, and she is so much fun. She's one of us. I thought I'd feel uncomfortable filming in front of a biological woman, but once I met her, that all went out the window. Chi Chi was super sweet, very professional, and made me feel like a stud. They're a great team together.
Can you tell us anything about your character, or anything at all about the movie?
I play a gardener in the movie, but all I can say is that it's going to be awesome! It's campy, it's funny, and most of all, it's so sexy. The cast was a blast to work with, and we had such a great time filming. I'm crazy excited to see the final product.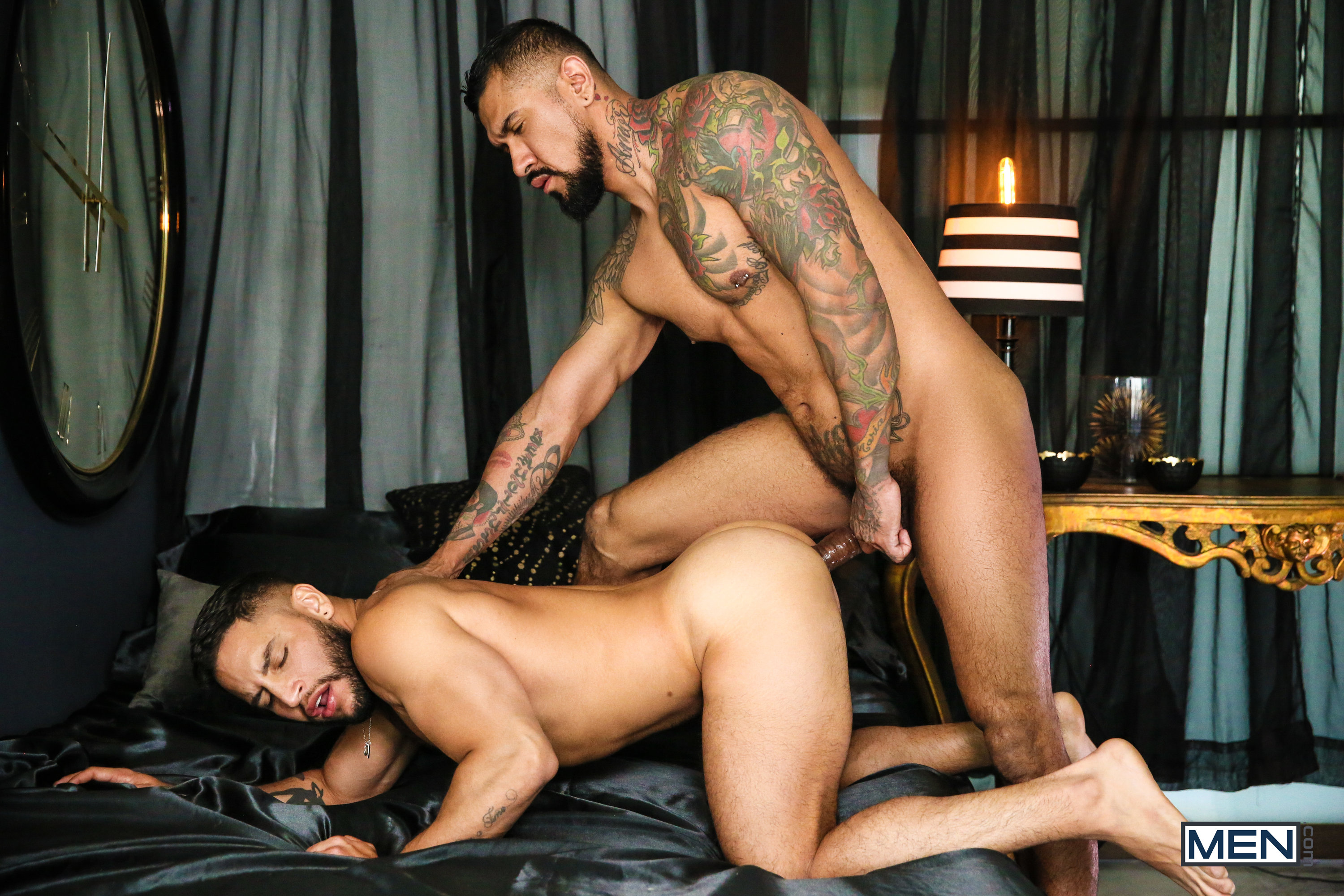 We've now seen you perform as both a top and a bottom, and I can't decide which I like watching more. Do you have a preference for topping or bottoming?
I try to be as versatile as possible, but I truly do prefer to top. I'm obsessed with butts, what can I say?!
I don't blame you. And, your appreciation for ass is quite clear in your work!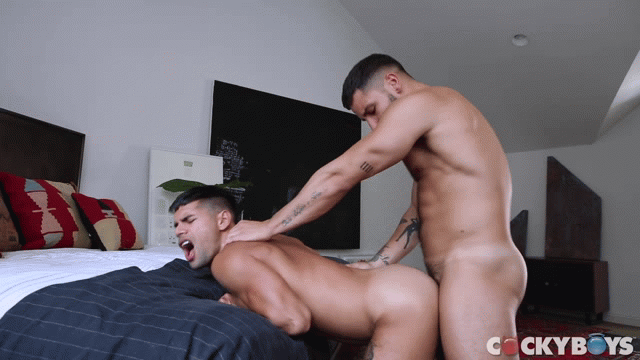 Do you have other shoots planned in the coming months? Any performers you'd love to work with?
I do have a few more shoots lined up—another with CockyBoys and Men coming soon, and I'm hoping to get on the Raging Stallion roster. They make their boys look so fucking sexy. I would love to shoot with Colton Grey, Max Adonis, Max Konnor, Drake Masters, Cade Maddox, Beaux and Calvin Banks, and, I mean, the list goes on and on. There are so many!
Finally, what are you looking forward to most as we come to the end of 2019?
I am truly looking forward to my move to L.A. and skipping the winter in NYC. I'm also just looking forward to seeing my porn career blossom and making some extra hot scenes.
We'll definitely be watching all of them. Thank you again, Brock!
ICYMI, Brock's two scenes out now, with Boomer Banks (watch full scene here):
[
Men.com: Boomer Banks And Brock Banks Flip-Fuck
]
And with Ty Mitchell (watch full scene here):
[
CockyBoys: Brock Banks Fucks Ty Mitchell Bareback
]