HereTV Picks Up BrokeStraightBoys Television Series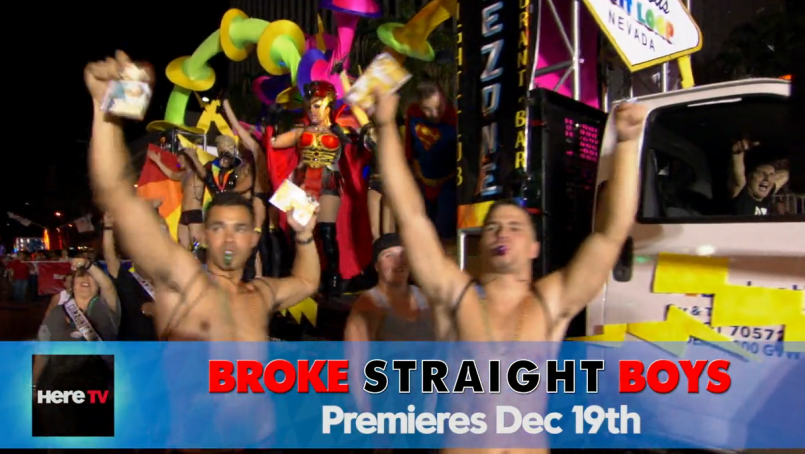 After hearing about it for literally three years, that BrokeStraightBoys "reality TV show" is finally going to be on actual television and not YouTube. Gay cable network HereTV has picked up the series for a run of eight episodes, and it starts airing December 19th.
Here's the trailer, which makes it look like any other trashy reality show you'd see on MTV or Bravo, only with gay-for-pay porn stars.

HereTV is known for awful gay soaps like Dante's Cove and The Lair, but BrokeStraightBoys TV actually has the potential to be something more. Remember that great YouTube clip of Paul Canon coming out to his family? Or, what about Vadim "I hate fags" Black and all his insane bullshit? Ooh, and maybe there's footage of gay-for-payer Tyler White losing $4,000 in that casino and faking his death? This could be really good.
Here's the latest BrokeStraightBoys update (I'm pretty sure HereTV won't be airing footage like this), featuring Tyler White and Brody Lasko flip-fucking raw (watch full scene here):
[BrokeStraightBoys.com]