A Gay-For-Pay Plumber Fucked Alex Mecum In His Kitchen
Pizza boys, pool boys, prisons, and doctor's offices are still the go-to cliches in gay porn, but we haven't seen the hunky plumber scenario in a while. Today, it's back, with Bruce Beckham as the plumber and Alex Mecum as the customer.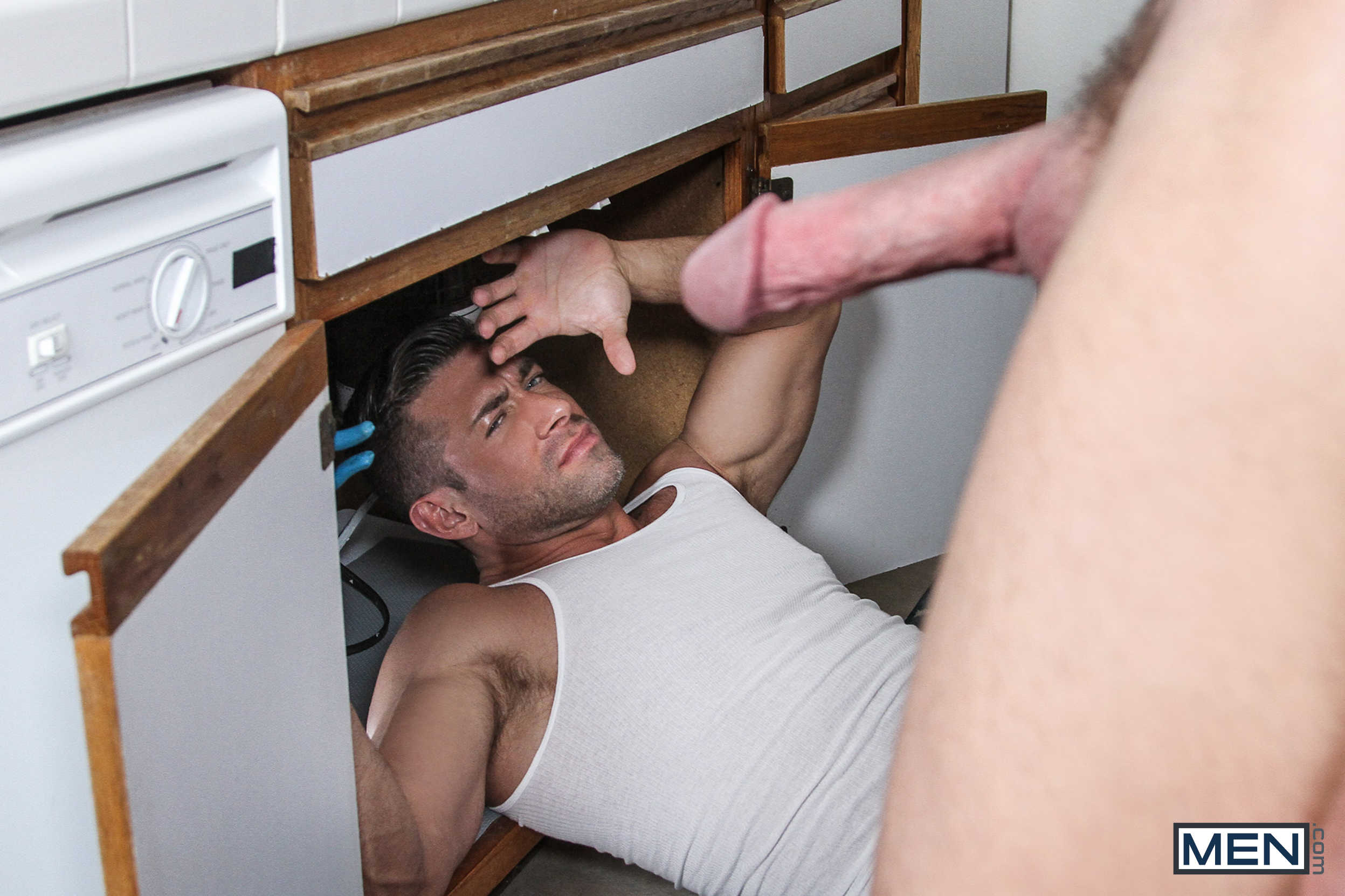 Because this is Men.com, the plumber is of course straight, and before he agrees to have sex with Alex Mecum, he thinks to himself, "A mouth is a mouth." Healthy and natural depictions of consensual gay sex between two openly gay men from the gay porn industry in 2016? Ha, keep dreaming. (The funny thing is that both Bruce and Alex are out and proud gay men IRL.)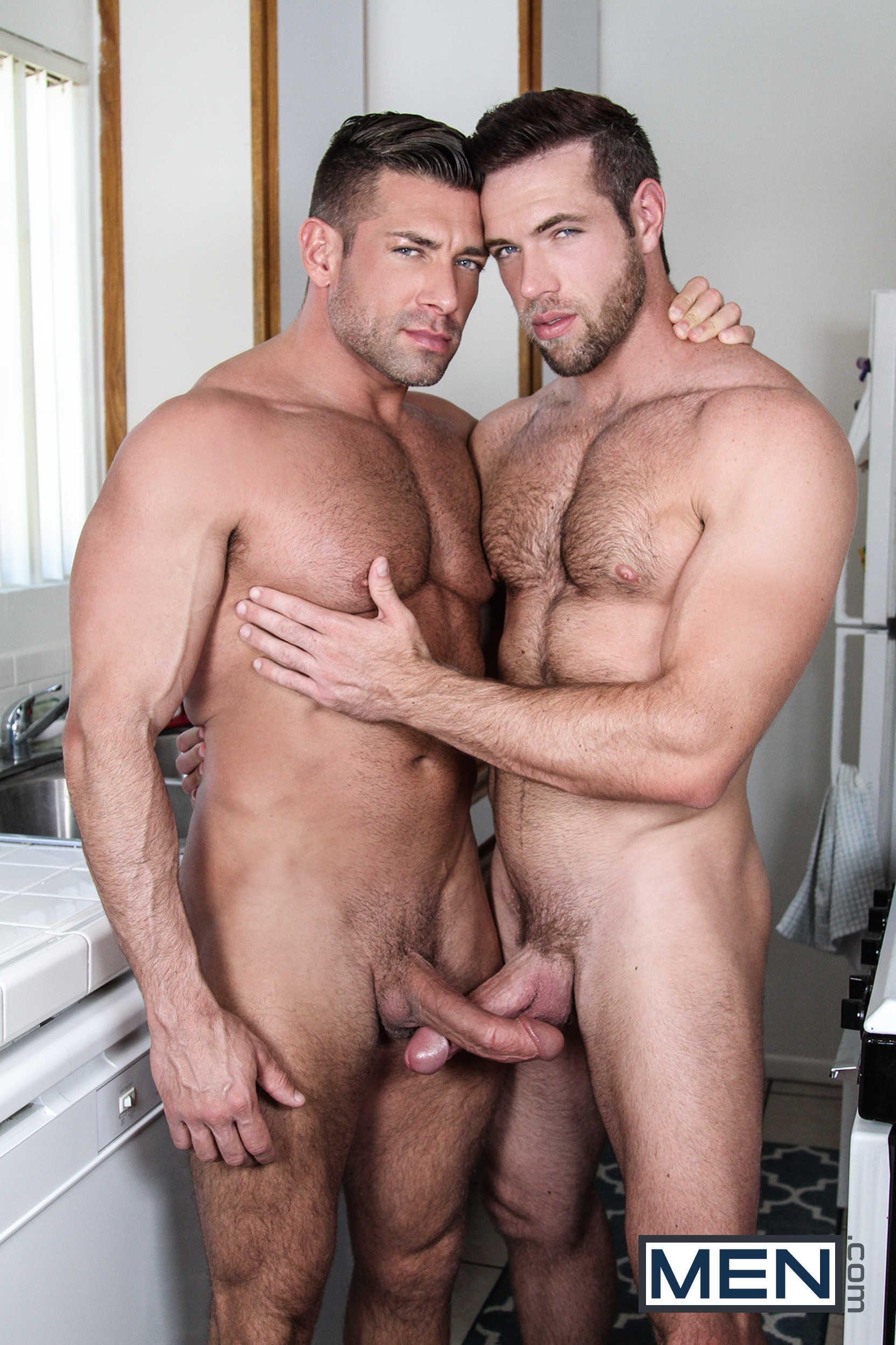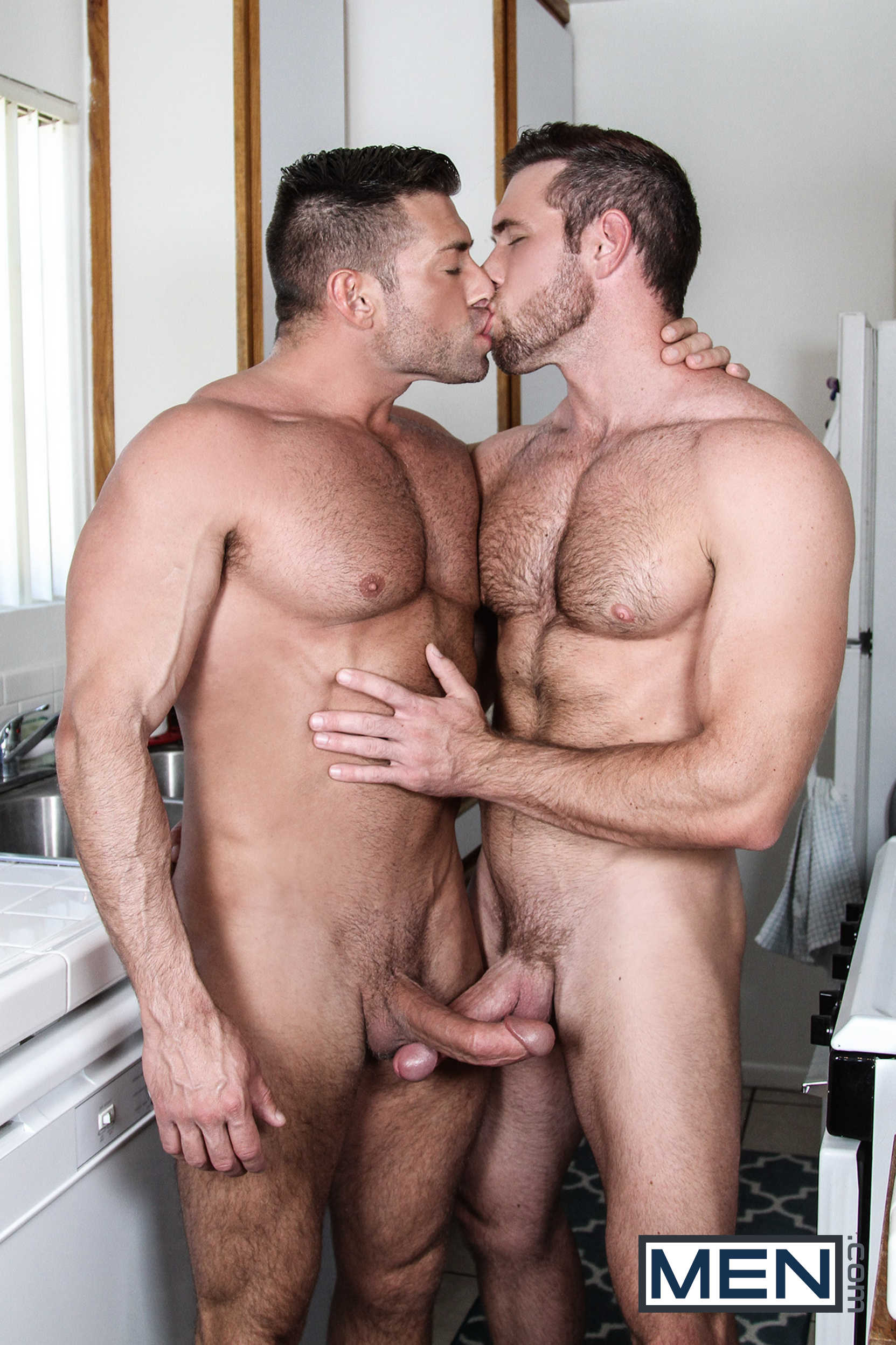 Once the sex gets going, this is a great pairing with two solid performances. Although that kitchen is way too small, and they should've moved to a bed.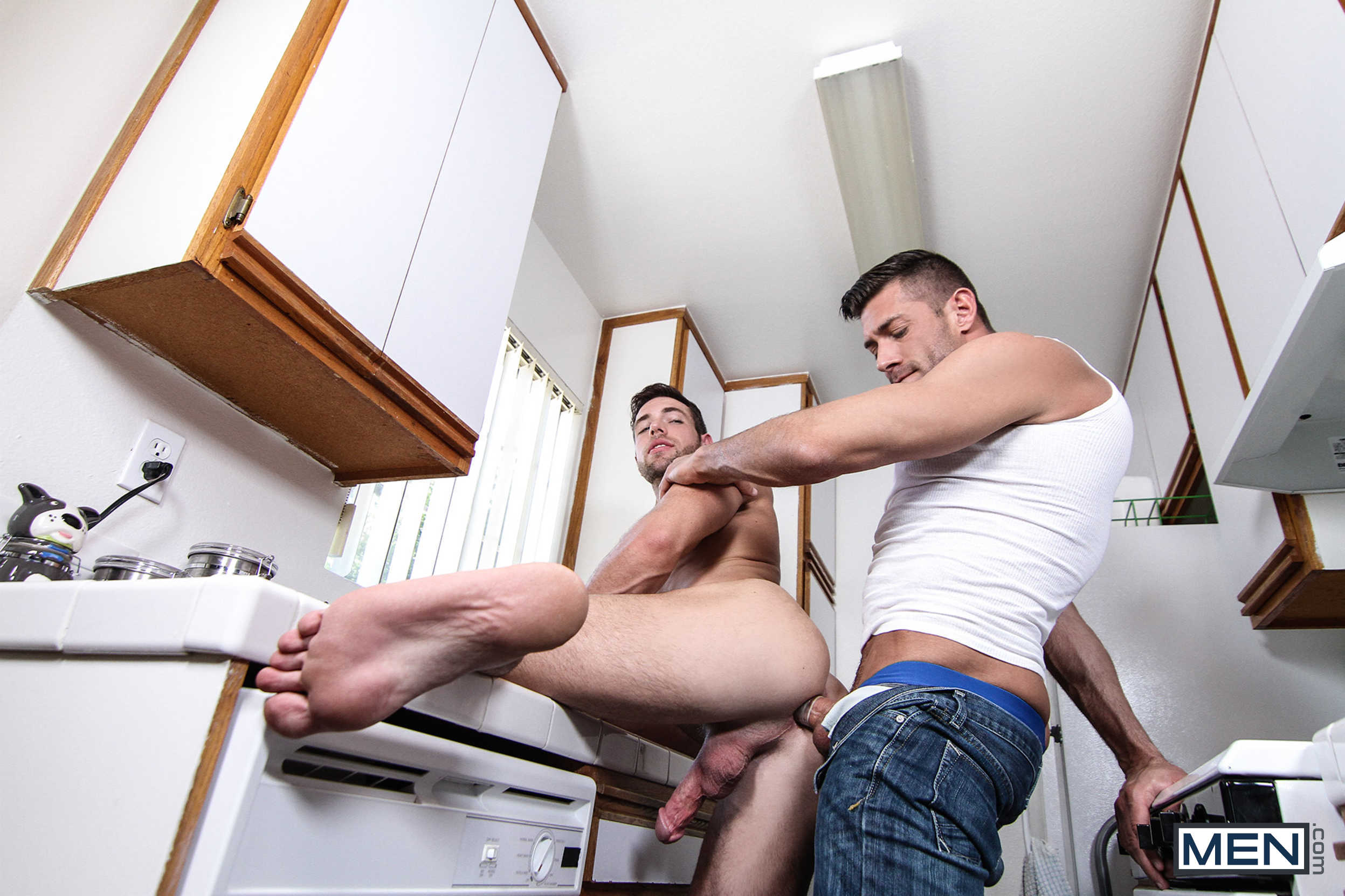 Trailer (watch full scene here):
[
Men.com: Bruce Beckham Fucks Alex Mecum
]