Bruce Beckham's Wife Catches Her Son Michael DelRay Sucking Her Husband's Cock In The "Get Your Dick Outta My Son!" Finale
Well, I think we all knew it would lead to this right? After getting away with fucking his wife's son and then his wife's son's friend in previous episodes of "Get Your Dick Outta My Son!" Bruce Beckham finally gets caught today with his cock in his wife's son's mouth.
Before they get caught, dad Bruce and son Michael DelRay have a bareback three-way with one of Michael's friends (played by Zander Lane), and Bruce is a huge dick to both of them. First, he exposes to Michael's friends that Michael is sucking his cock in the car:
Then, after fucking them, daddy Bruce leaves the guys naked and stranded out in the middle of nowhere.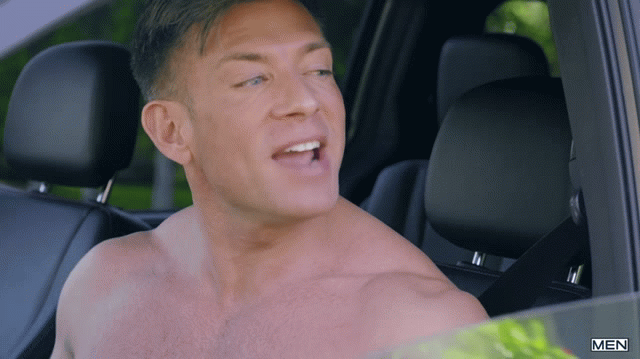 I'm glad he got caught by his wife, tbh.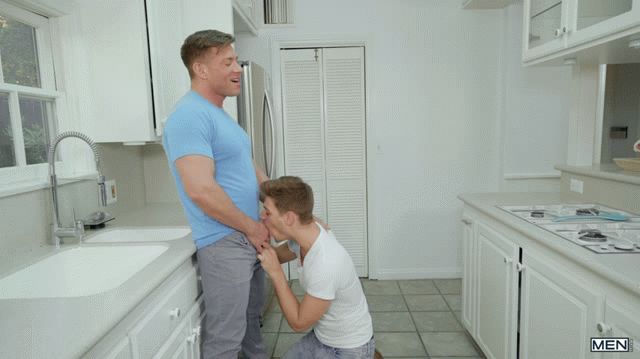 And, I am also glad he got to have a bareback three-way with the guys, as this is a nice looking trio. (Zander might want to cut his hair a little bit though—you can barely see his cute face.)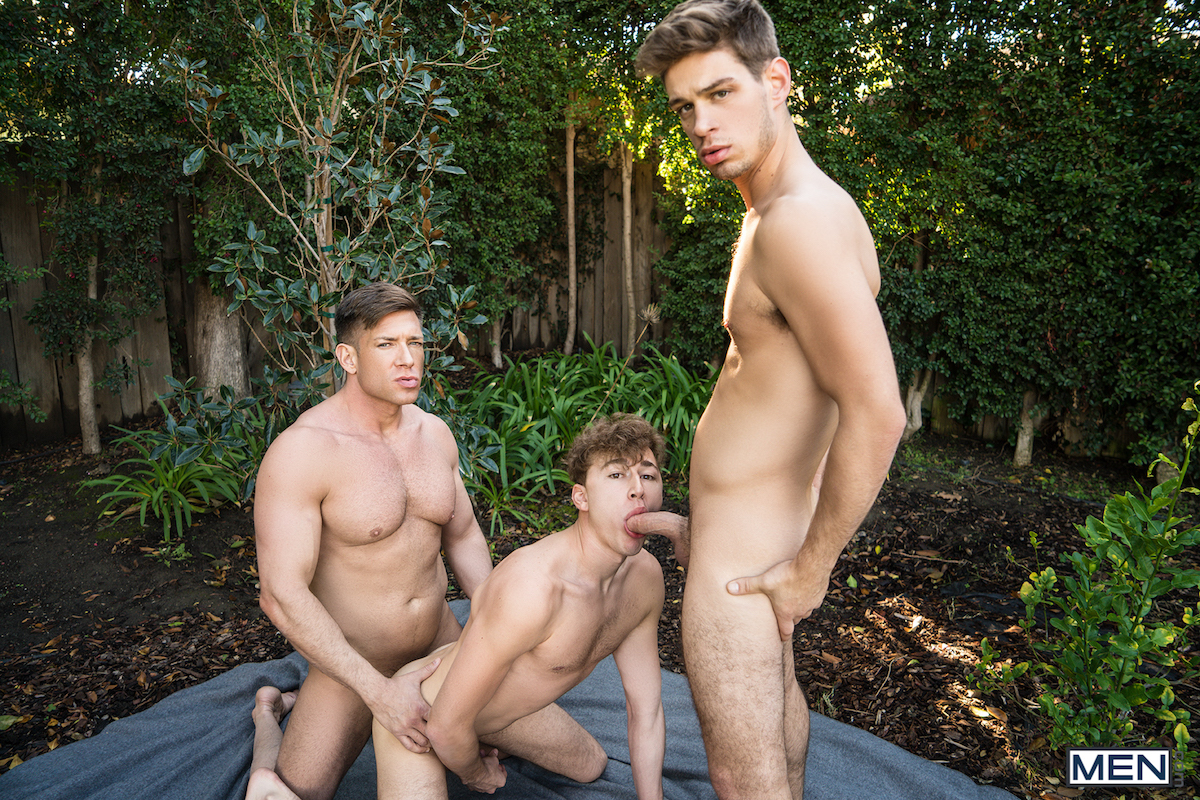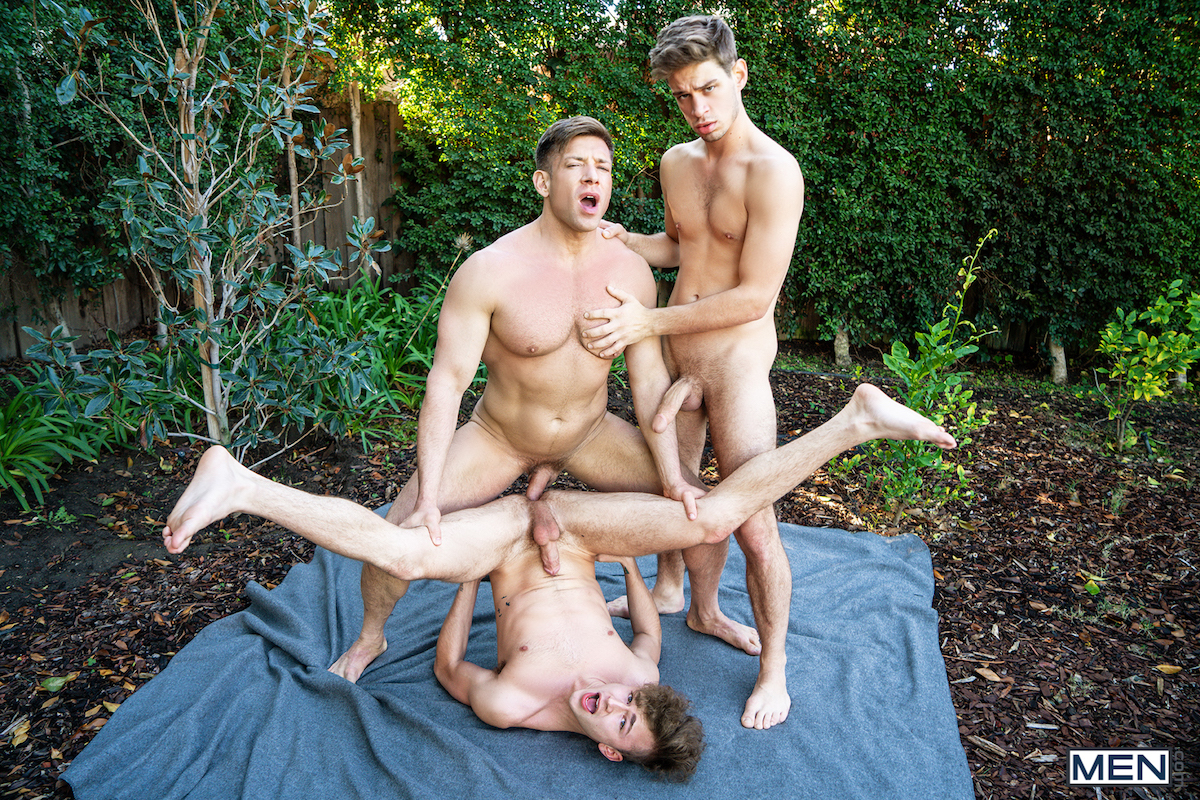 Trailer (watch full scene here):
[
Men.com: Bruce Beckham, Michael DelRay, And Zander Lane's Bareback Three-Way
]