"Buttering His Popcorn" Trilogy Concludes With A Dante Colle, Troye Dean, And Michael Boston Three-Way
You had to know this was coming, right? I've been truly blessed to write the "Buttering His Popcorn" scripts for Men.com (and even more #blessed to read all the angry comments the series brought to Str8Up), but all good things must come to an end, and the trilogy of movie theater gay sex comes to a close this week with, what else, a three-way.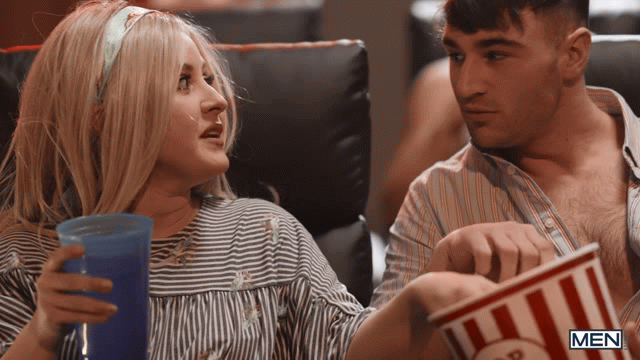 With Dante Colle as the movie theater pervert, Michael Boston as the straight guy on a date (who can't help but have gay sex next to his girlfriend), and newcomer Troye Dean as the horny usher, it's a dream cast, and it's everything you love/hate about the BHP universe, all rolled into one. We even have BHP legacy character Felix Fox seated in the theater for a fun cameo (sadly, it appears past co-stars Joey Mills and Devy were fired).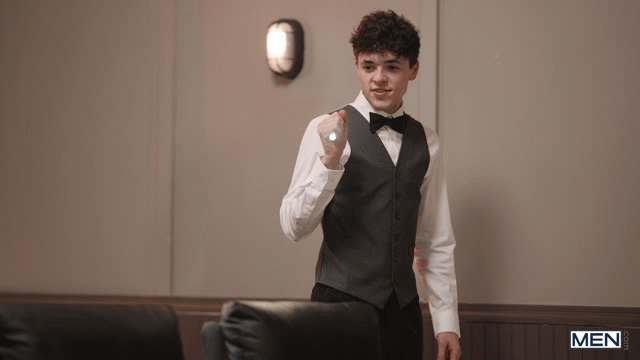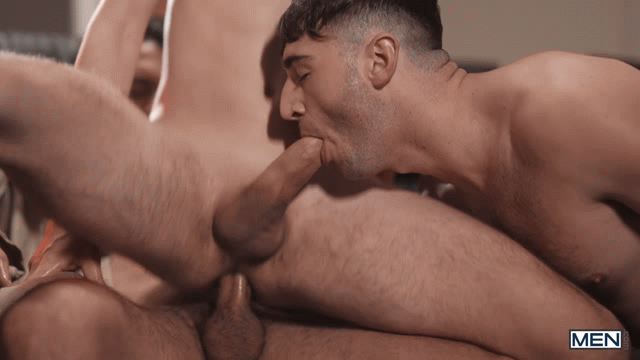 A recap of what goes down in the scene (as if it isn't obvious?) will be out next week after the scene goes live, but for now, please enjoy the trailer (watch full scene here):
[
Men.com: Dante Colle, Michael Boston, And Troye Dean In "Buttering His Popcorn Part 3"
]