The Cocks Are So Big, It Almost Looks Like Gio Pilos Is Being TRIPLE-Penetrated By Caio Veyron And Luccas Toblerone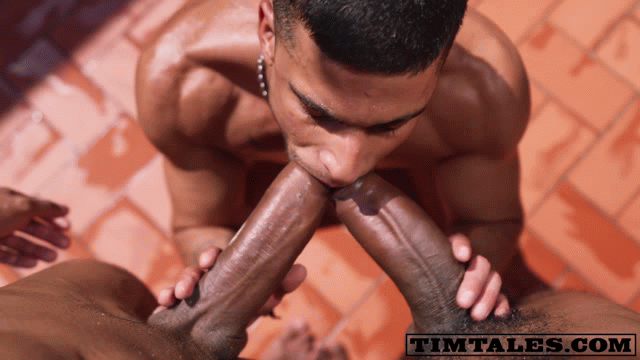 The good news: TimTales has released one of the best double-penetration three-ways of 2023, with two of gay porn's biggest and most beautiful cocks.
The bad news: One of those horse-hung tops is still covering what I believe to be a very hot face.
The masked man is newcomer Luccas Toblerone, but perhaps the excessive beauty of powertop co-star Caio Veyron can make up for the absence of Luccas's face?
Adding to the hotness is obviously the DP bottom, Gio Pilos, who gives arguably the best bottoming performance of the year.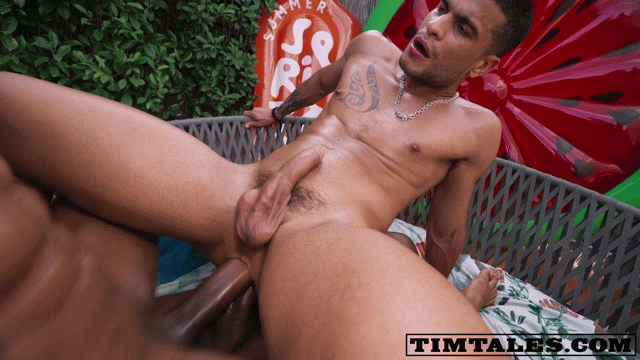 Living the dream…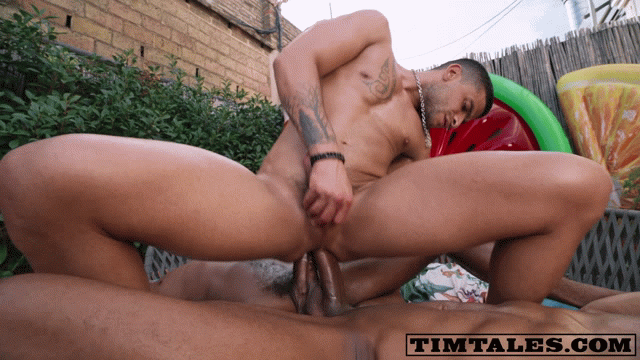 I've watched the DP part of the video over and over again trying to figure out why it kind of looks like there are three fucking cocks going inside of Gio's ass? In reality, it's just the thickness of Luccas's cock coupled with his massive ball sac causing my eyes to play a trick on me. Also, maybe the suctioning power of Gio's asshole and the force of Caio's cock is causing Luccas's cock and balls to become more engorged? Crazy: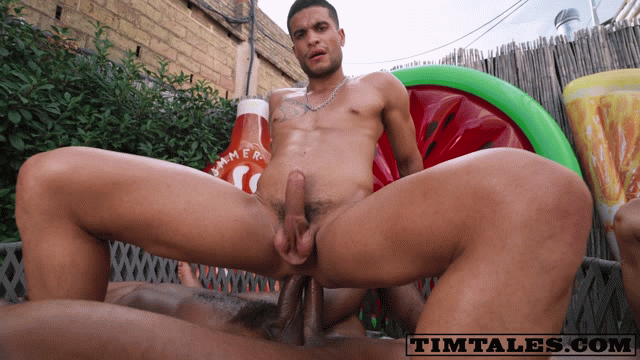 More of the best gay porn group scene of the week starring Luccas Toblerone, Caio Veyron, and Gio Pilos:
Trailer (watch full scene here):
[
TimTales: Lucass Toblerone And Caio Veyron Double-Penetrate Gio Pilos Bareback
]