Living The Dream: John Brachalli Is In Ecstasy While Riding Caio Veyron's 11-Inch Cock And Being Creampied
We're barely into Wednesday, but this is shaping up to be the summer's best week for new gay porn releases. TimTales is the latest studio to bless us with two of their hottest and best performers, as horse-hung king Caio Veyron is fucking hunky daddy John Brachalli on the studio's rooftop patio, and the combined gorgeousness is completely off the charts, as you can see.
It's insanely hot to watch John lowering himself (impaling himself?) onto Caio's 11-inch cock, and the look on his face as he glides up and down indicates that he is in pure ecstasy. That or he's having an out of body experience.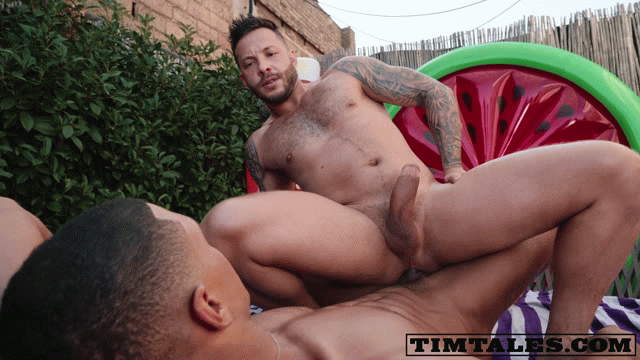 Now this is a fucking powerbottom. Sitting all the way down, balls-deep, John is a true master of his craft.
Be sure to watch till the very end to see Caio fucking his cum inside of big John's tight ass: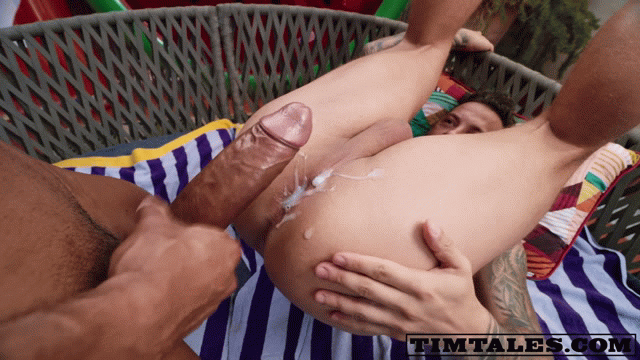 Is this what heaven looks/feels like? I guess we're all living vicariously through John Brachalli today, and here's more: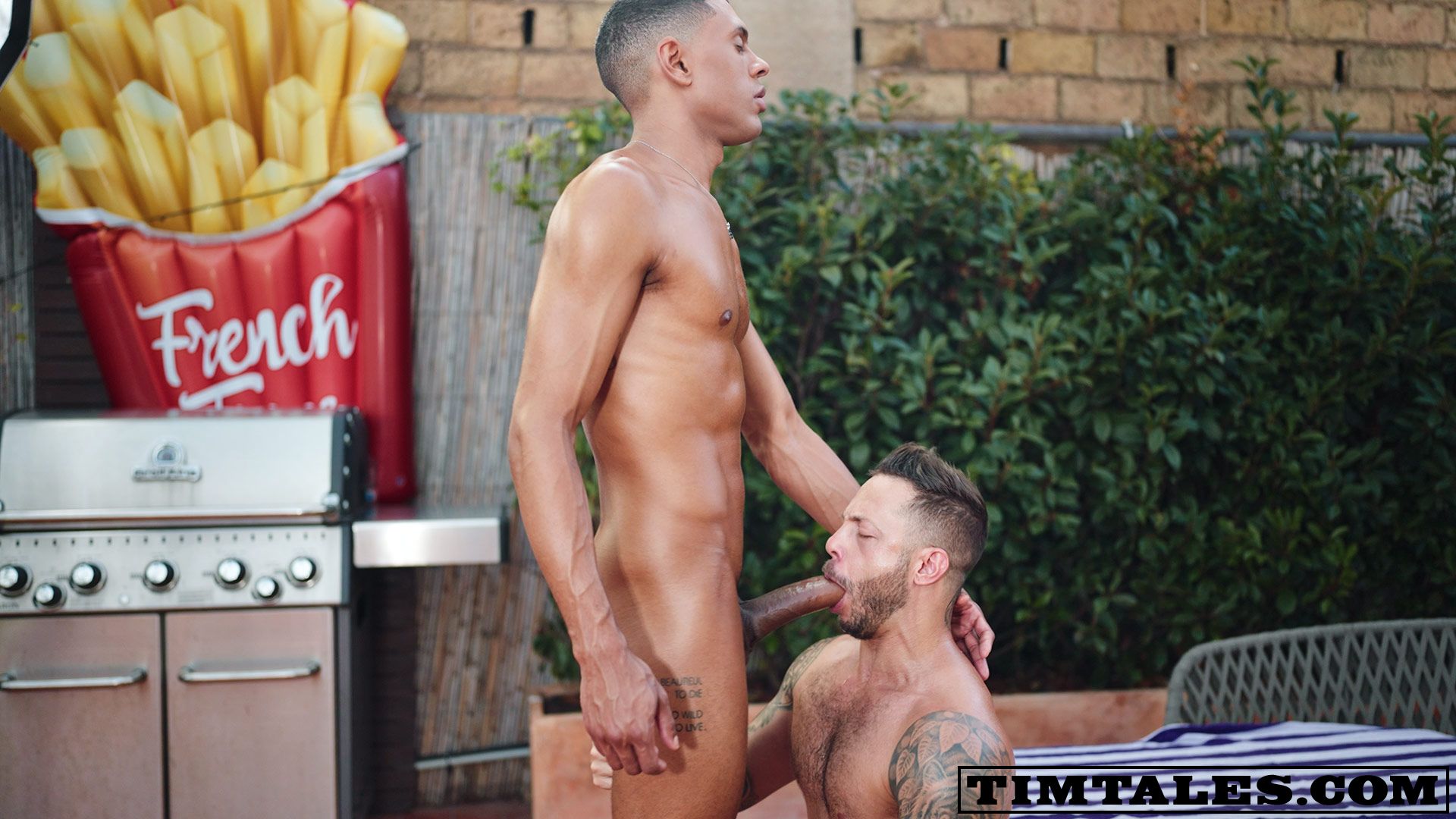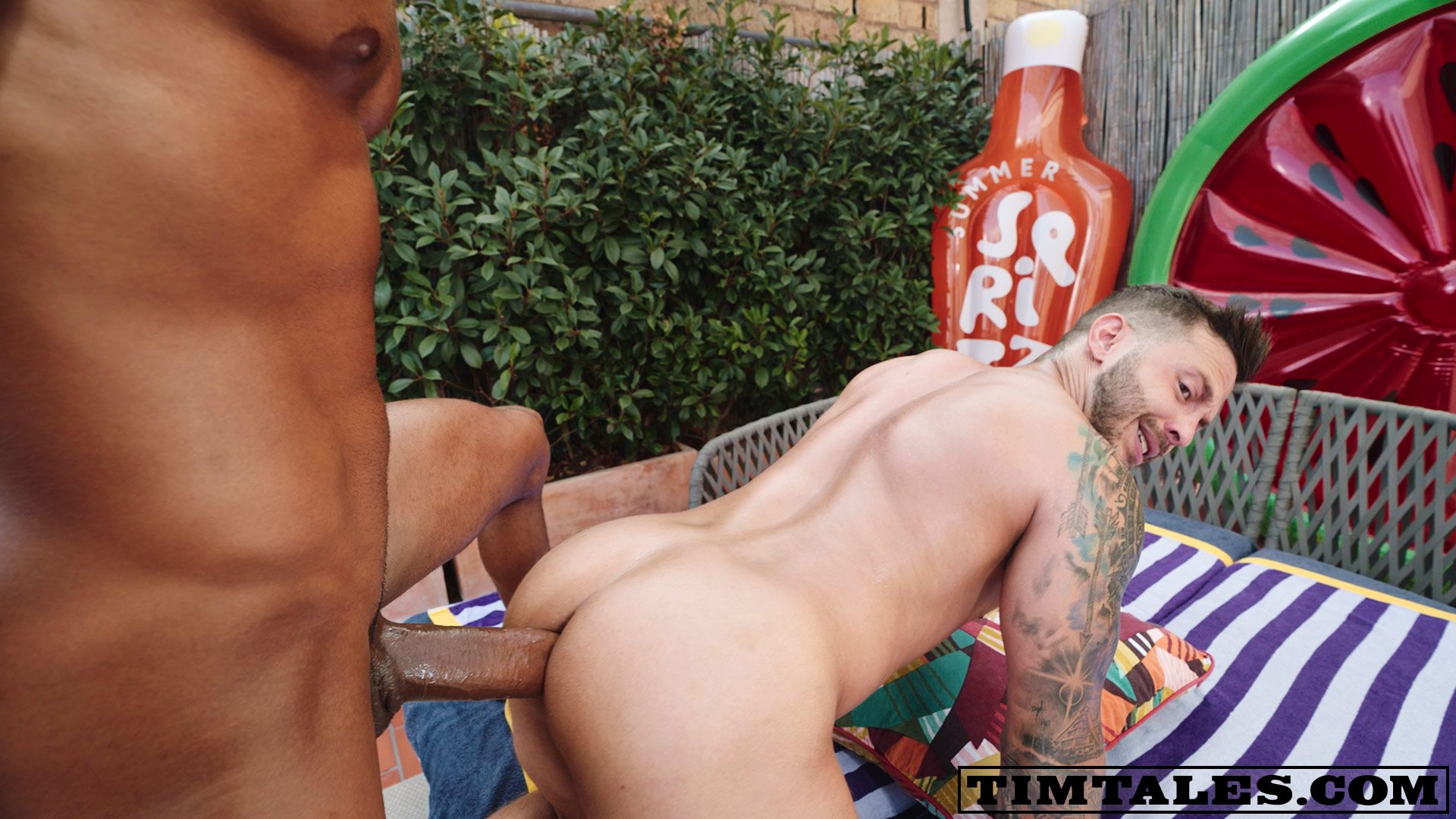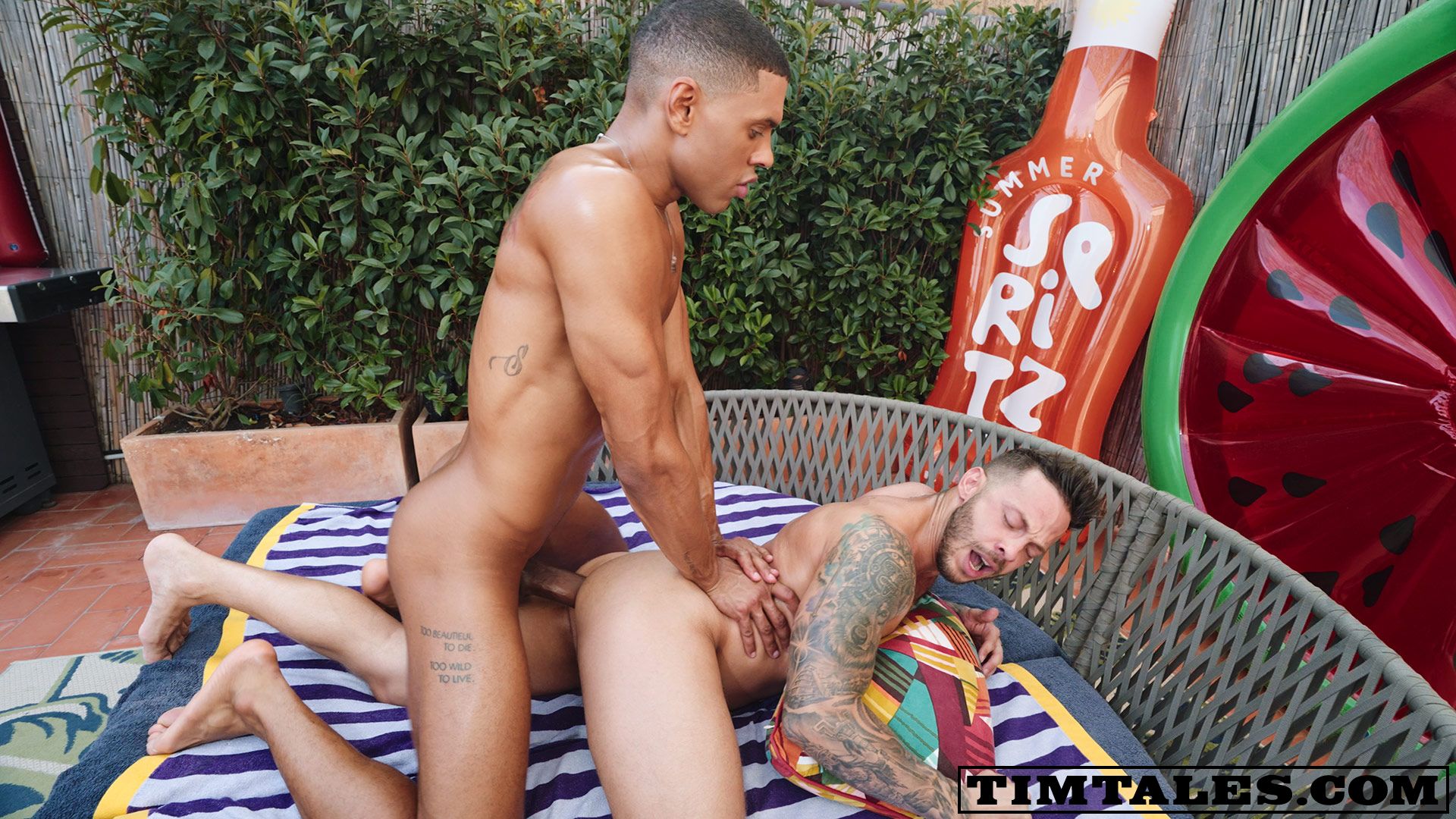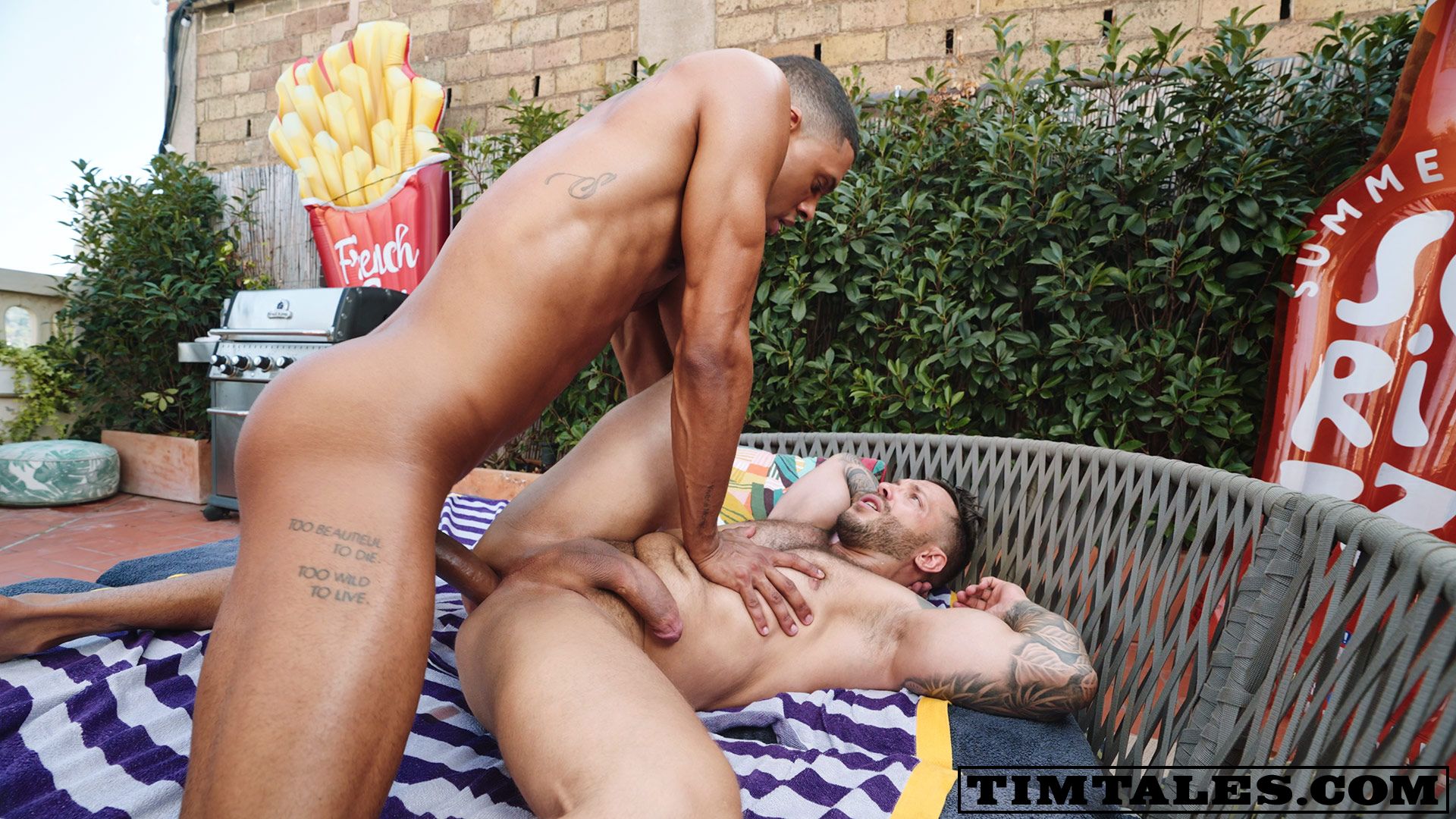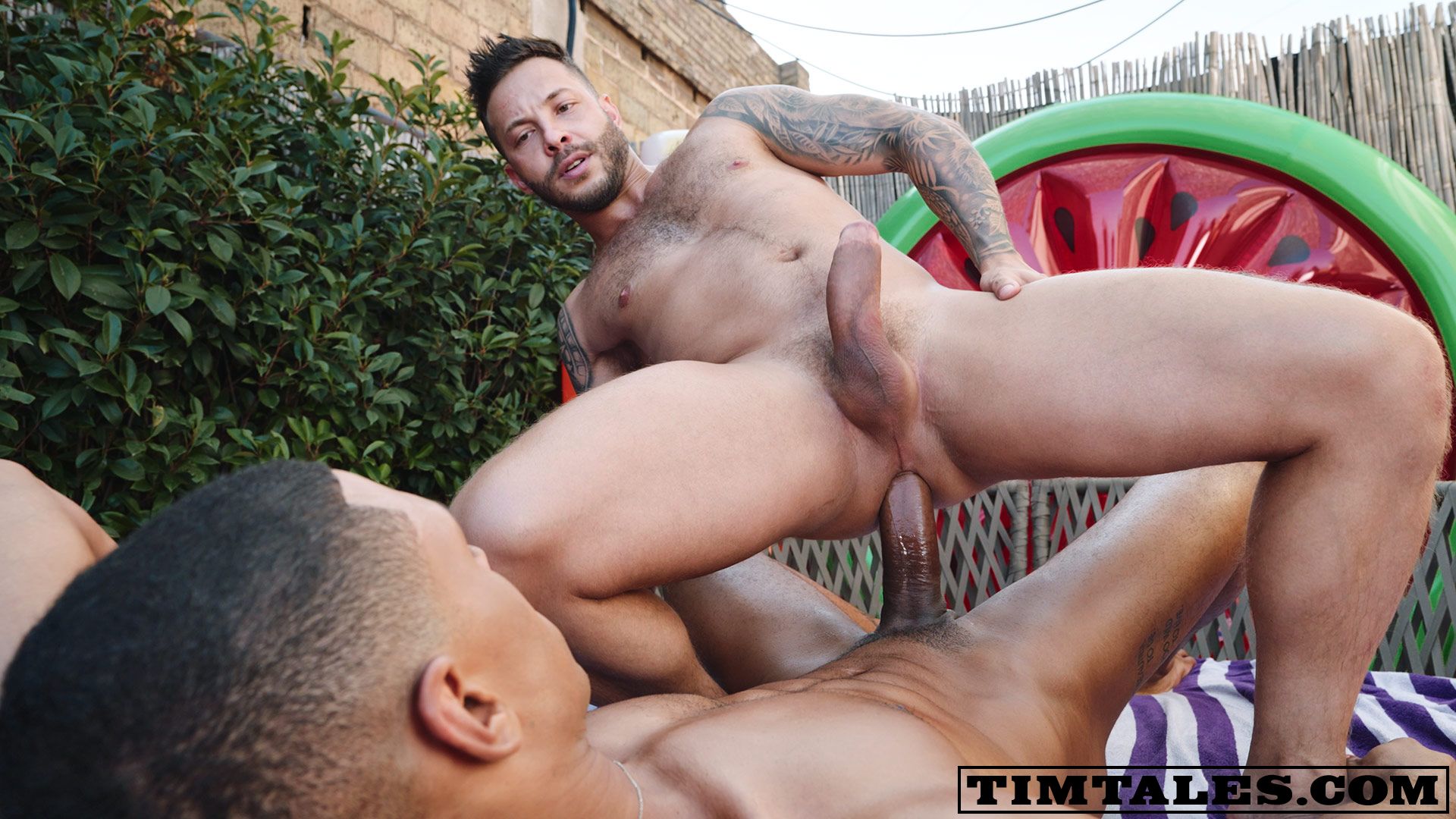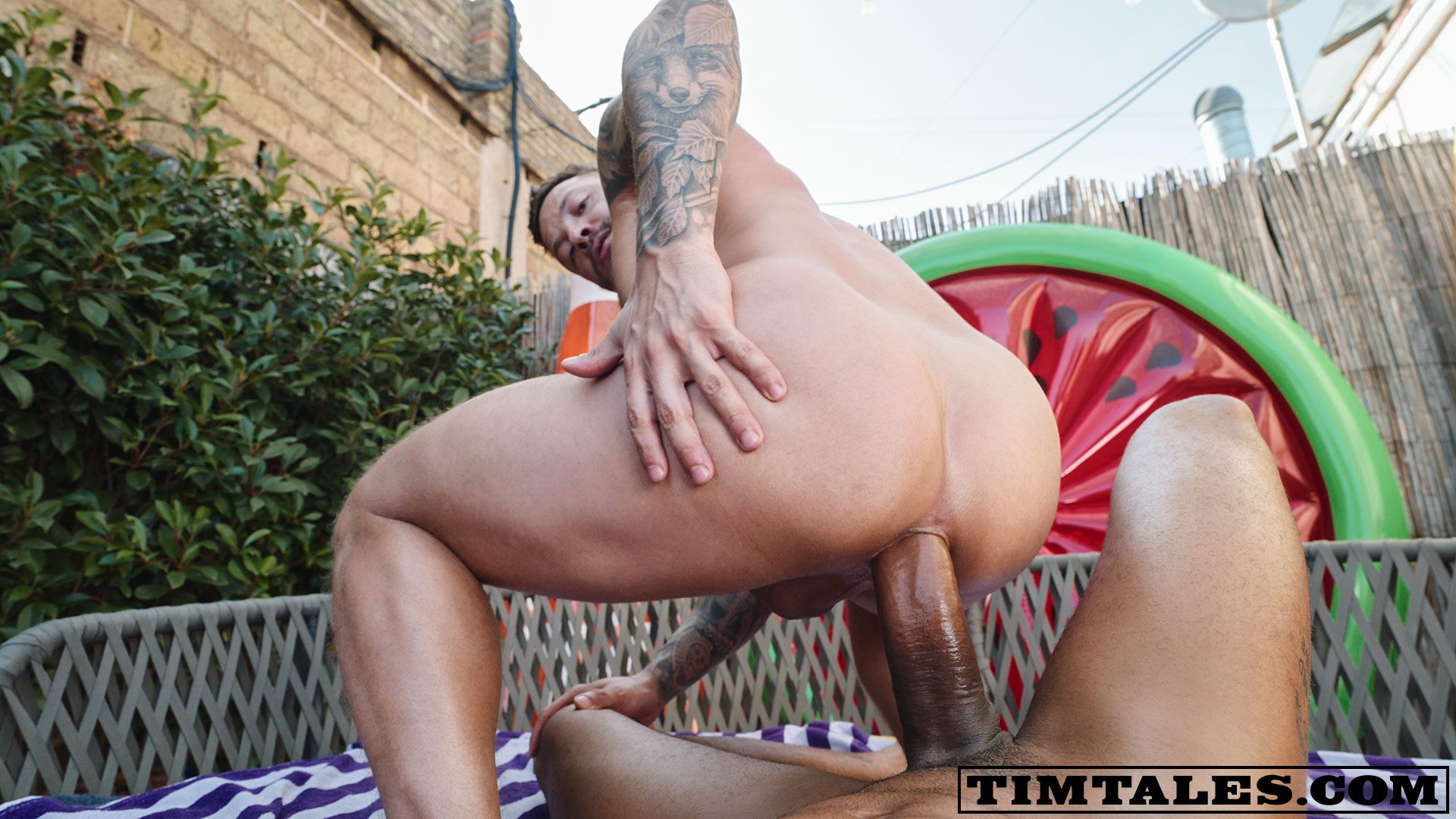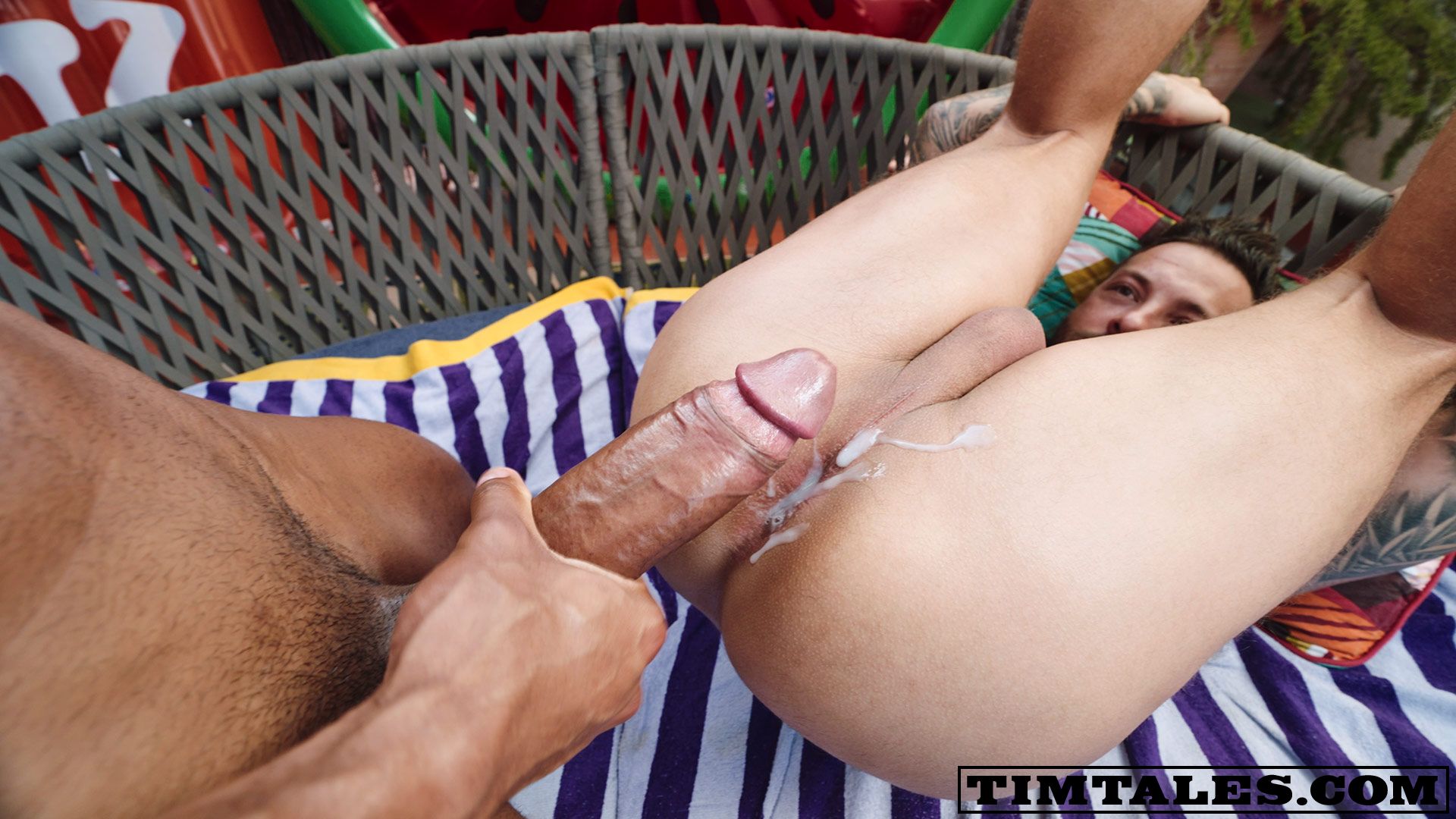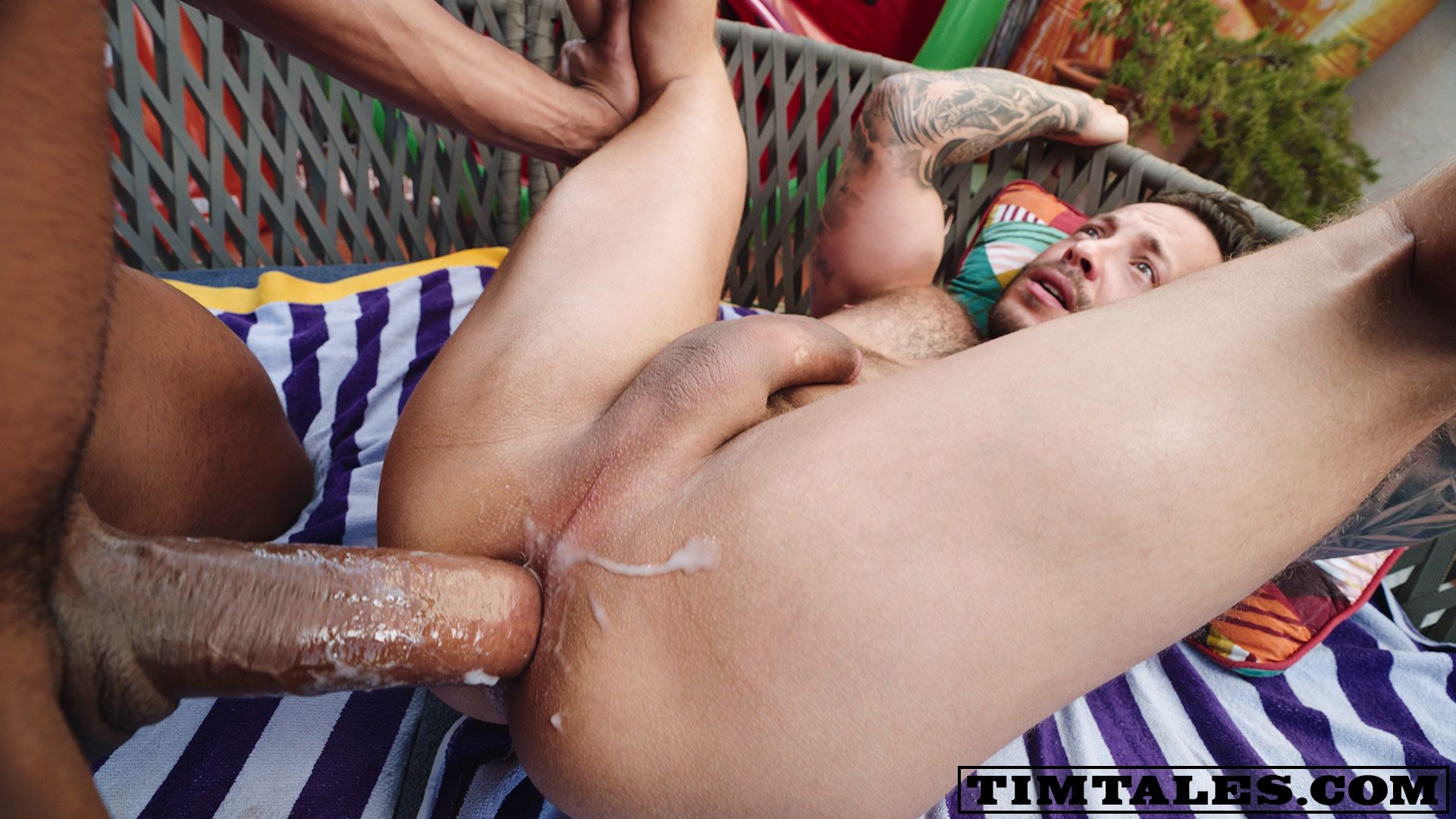 Trailer (watch full scene here):
[
TimTales: Caio Veyron Fucks John Brachalli Bareback
]