WATCH: Calvin Banks Slams Alam Wernik Bareback In CockyBoys' Best Summer Fuckfest Of 2019
CockyBoys has released some of their greatest scenes ever this summer, and the one today might be the best yet? It's another outdoor bareback fuckfest, and it's one of the most ideal pairings in gay porn: Calvin Banks and Alam Wernik.
This cock and this ass were made for each other, and Calvin and Alam's performance skills are a perfect match, too.
Calvin is always a great top, but when he's given an ass like Alam's to fuck, watching him in action becomes a must-see event.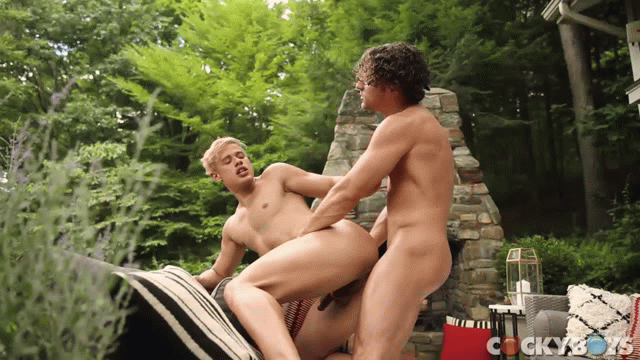 Jesus Christ…Calvin's body is looking better than ever.
This isn't just one of the best CockyBoys scenes of 2019, it's also the best Alam Wernik performance to date. If you weren't already fond of Alam's work, watching him fuck Calvin's cock with his ass should definitely make you a fan:
Trailer (watch full scene here):
[
CockyBoys: Calvin Banks Fucks Alam Wernik Bareback
]