Carter Collins And Oliver Marks Make Double-Penetration Debut With Greyson Myles
We've seen Oliver Marks creampied in a three-way, and we've of course seen Oliver and Carter Collins fucking each other, but now we get to see Oliver and Carter topping someone together for the first time at CockyBoys.
That lucky bottom is ripped muscle twunk Greyson Myles, who gets to enjoy the real-life boyfriends' cocks simultaneously in a dream-come-true bareback DP session. Actually, it's probably a dream come true for all three stars, because this looks like literal heaven.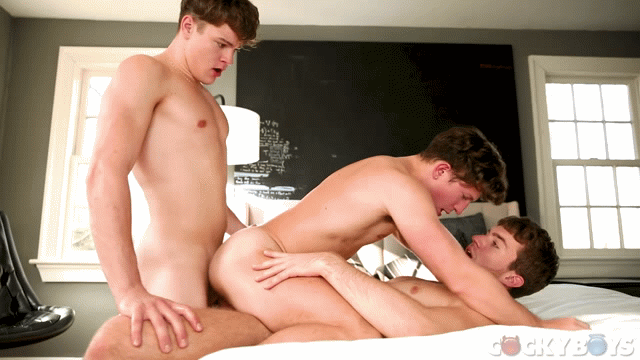 The double penetration portion of the video is brief at barely a minute (those dicks are fucking big, and Greyson Myles could probably only take so much at once), but before that, Greyson lets the fat-cocked couple tag-team his ass in multiple positions.
More of Carter Collins and Oliver Marks pumping Greyson's bubble butt in one of the best three-ways of the year:
Side note: All three performers are obviously hot, but I have to admit that I'm slightly obsessed with Oliver Marks: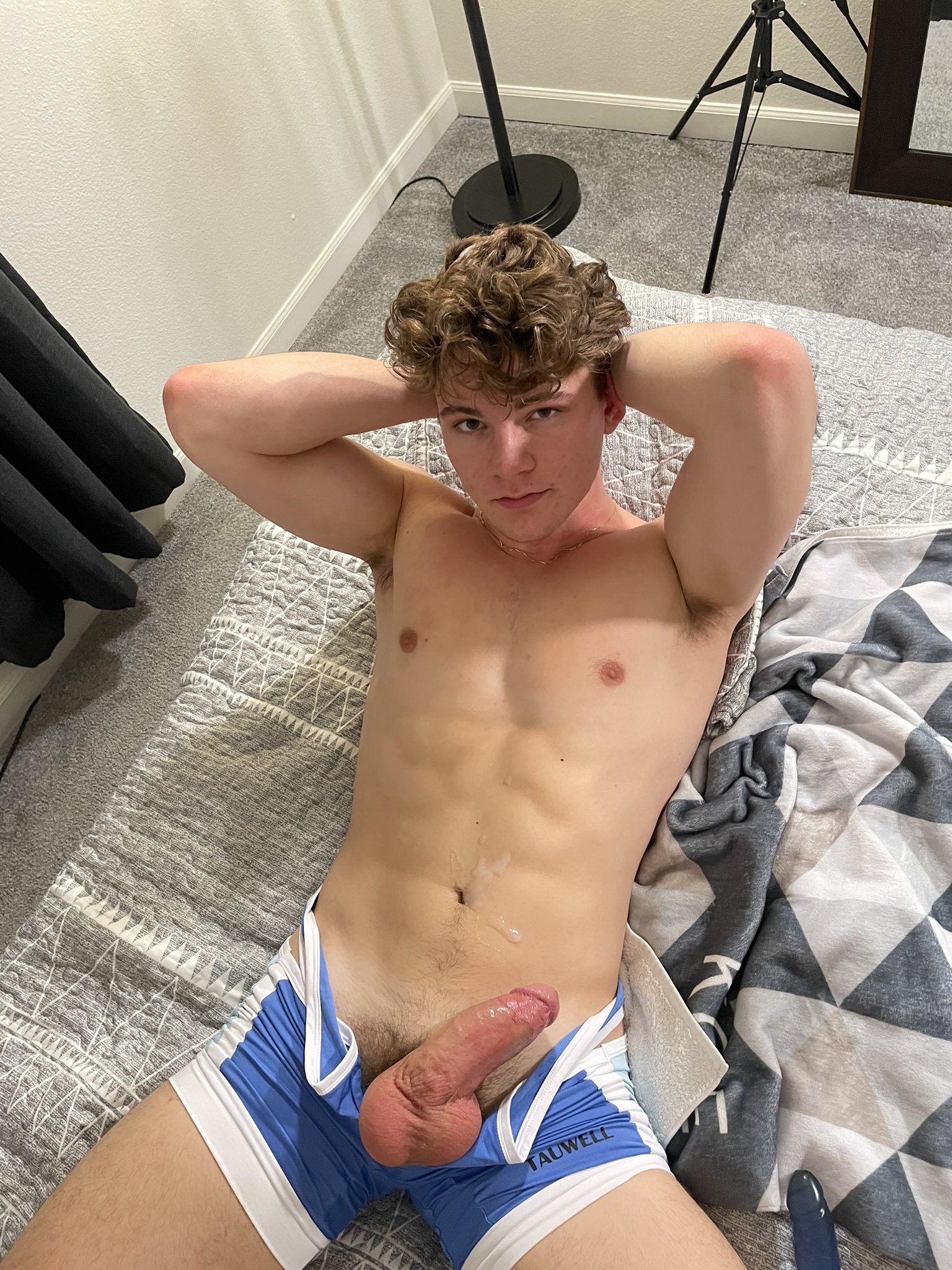 Be sure to watch till the end of the video for all the loads, including an epic cum shot from Carter Collins:
Reminder that CockyBoys site-wide 50% off sale is running through the new year. Trailer (watch full scene here):
[
50% Off At CockyBoys: Carter Collins And Oliver Marks Double-Penetrate Greyson Myles Bareback
]