Carter Dane Exclusive: His Crush On Ryan Rose, Being Attacked By Michael Lucas, Becoming A CockyBoy, And More!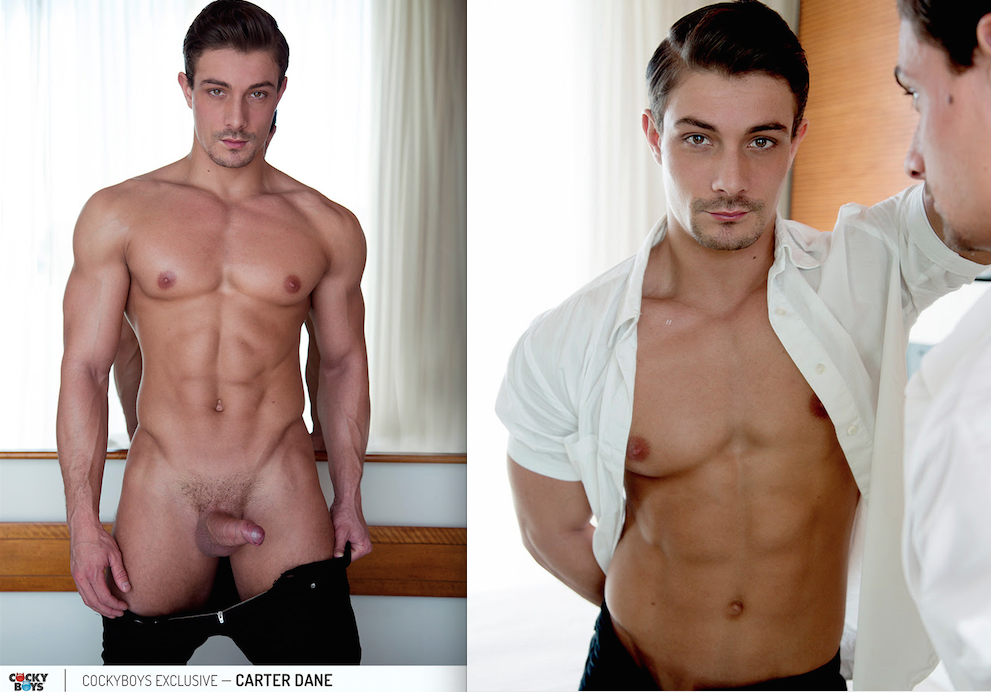 With literally just one scene released, newcomer Carter Dane has swiftly captured the attention of the entire gay porn industry, both for his obvious good looks and for the vicious attack he endured this week, courtesy of sleazy bigot Michael Lucas. In his first interview ever, Carter Dane tells Str8UpGayPorn all about his background, his favorite co-stars so far, his new exclusive status with CockyBoys, and yes, the very hateful Michael Lucas.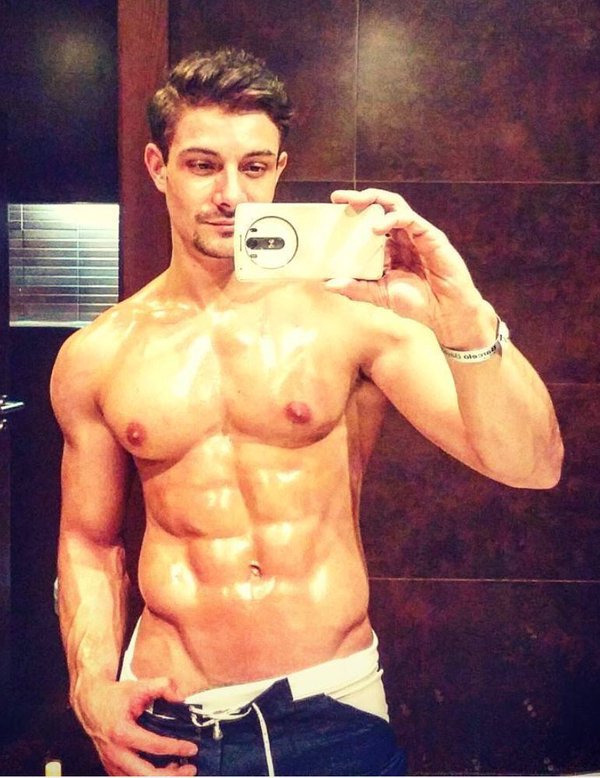 Str8UpGayPorn: Hi Carter! Like most everyone, I first saw you just last week in Men.com's "Men In Canada" series. You're from there, right? 
Carter Dane: Yes, I'm from a small town in Quebec, Canada, with just about 900 inhabitants. It's in the Eastern Townships where my parents had a dairy farm.
And was that your first scene? Did you apply to Men first, or had you been looking at other studios?
My first scene was indeed with Men. What actually happened is I applied to Sean Cody first, as I enjoyed how comfortable their guys were and how much fun they actually had on camera.
You would have been a great and much needed addition to their model roster!
Unfortunately, due to my schedule, I was unable to find a time to shoot, so they graciously offered to send my application to their sister company, Men. I was then lucky enough to have them contact me back to shoot that first scene with Diego.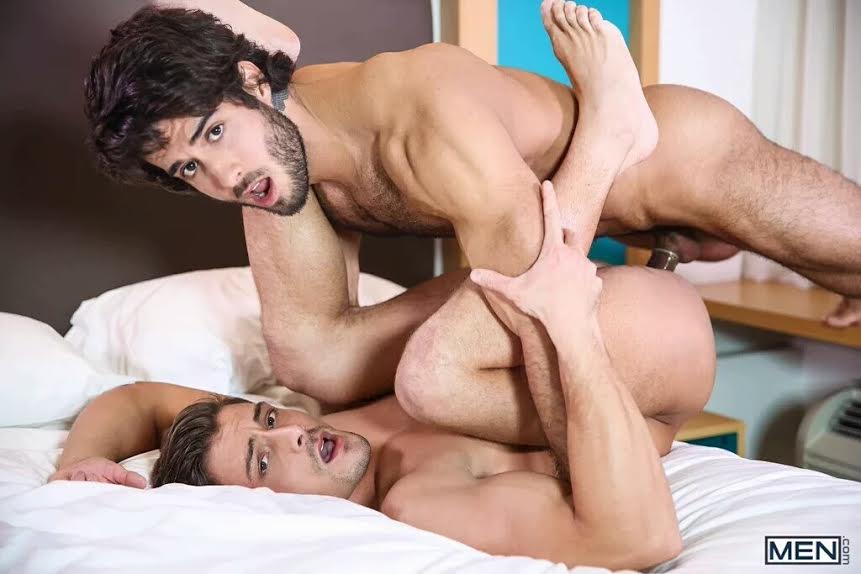 So right out of the gate, you've worked with some of the hottest guys in gay porn, including Diego Sans. What was it like working with him?
Diego was my first scene partner, and I was so excited, and yet extremely nervous. Luckily he has an amazing smile and a great sense of humor, so that helped loosen me up. And to have this hot, chiseled, Brazilian with such a gorgeous butt as my first test drive was simply a blessing.
Today we learned that you're now a CockyBoys exclusive, and your first scene partner there was none other than Colby Keller.
Yes, the legendary Colby Keller. Colby's touch and kind, yet rough contact made me melt in less than a second. He is the sweetest man alive, yet he had complete control over me. I'm sure he reads minds, because every single move he made was perfect. From A to Z. Also, he's a heaven-sent kisser.
Here is an exclusive sneak preview of Carter Dane and Colby Keller, coming to CockyBoys on March 15th:
[

CockyBoys

]
In between shooting with Men and signing with CockyBoys, you shot with Falcon?
Right, first with Sebastian Kross. The tattoos on his sculpted chest were all my eyes could see. Well, until he pulled down his briefs. Then my attention was focused on his dick for the rest of the scene. I love it when shorter guys have these huge dicks! It's always a welcome surprise!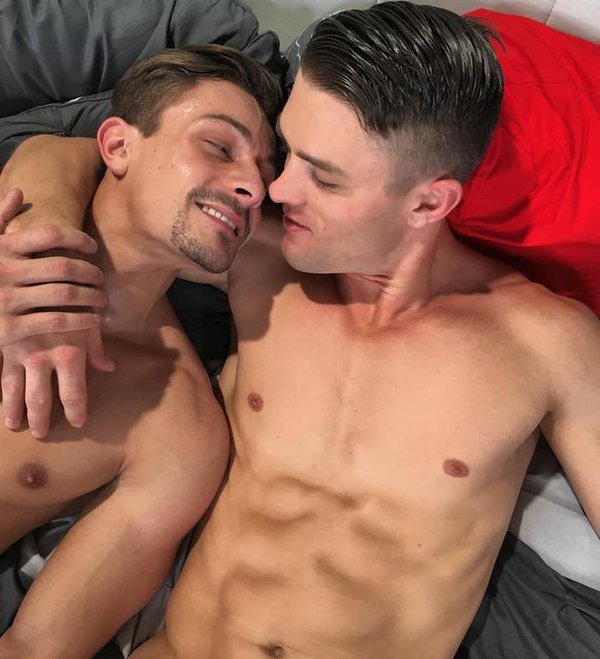 And you also shot with Ryan Rose?
Yes, the golden boy, Ryan Rose. Ryan looks very much like a jock I had a huge crush on for most of high school. I got lost in Ryan's eyes throughout the scene, and I had to remind myself to snap out of it before I started drooling. His dick was a perfect fit for me, so riding it was sensational. Also, both of us being Scorpio might explain the chemistry we had.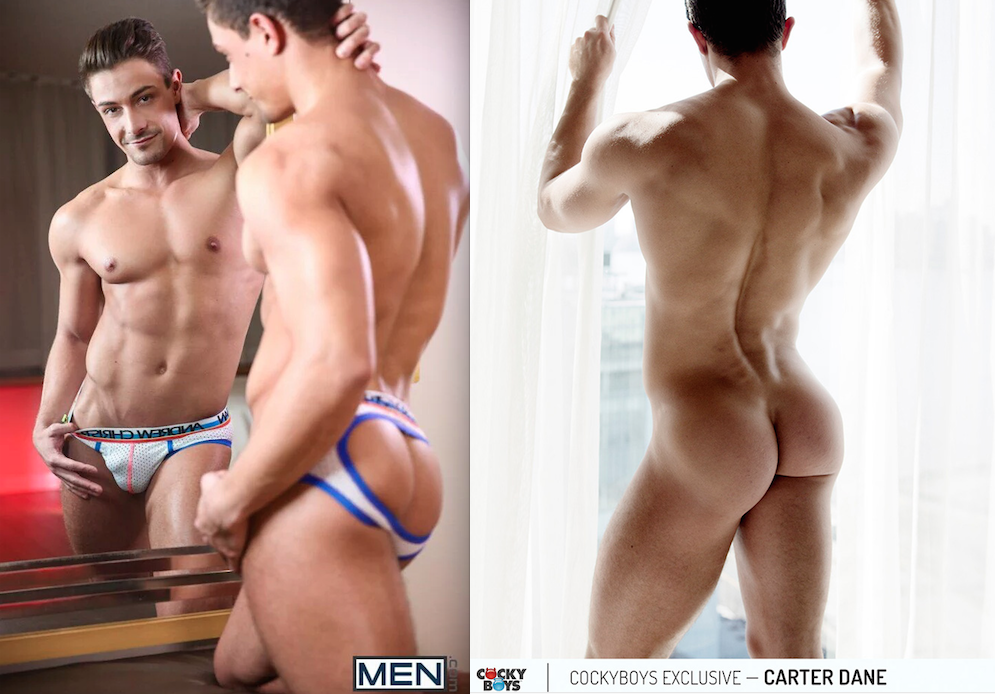 People can't stop talking about your perfect butt. What do you do to keep it—and your overall physique—in such fantastic shape?
In all honesty, the credit for my butt goes to fitness model Bryan Hawn, who I discovered by watching his parody music videos. He's got the biggest bubble butt of all time! Other than that I try to watch what I eat, go to the gym, yoga and still take a few ballet classes here and there.
What kind of porn did you watch before you decided to get into the industry? Are there any performers you've admired over the years?
I think the very first porn videos I saw were from MenAtPlay and Pacific Sun Studios. I love uniforms and white or blue collar porn. And call me old fashioned, but I truly enjoy a storyline. As cheesy as they might sometimes be, I crave a fantasy scenario before getting off. For performers, Blake Harper, Marc Dylan, Darius Ferdynand and Marco Rubi were and are some of my major inspirations.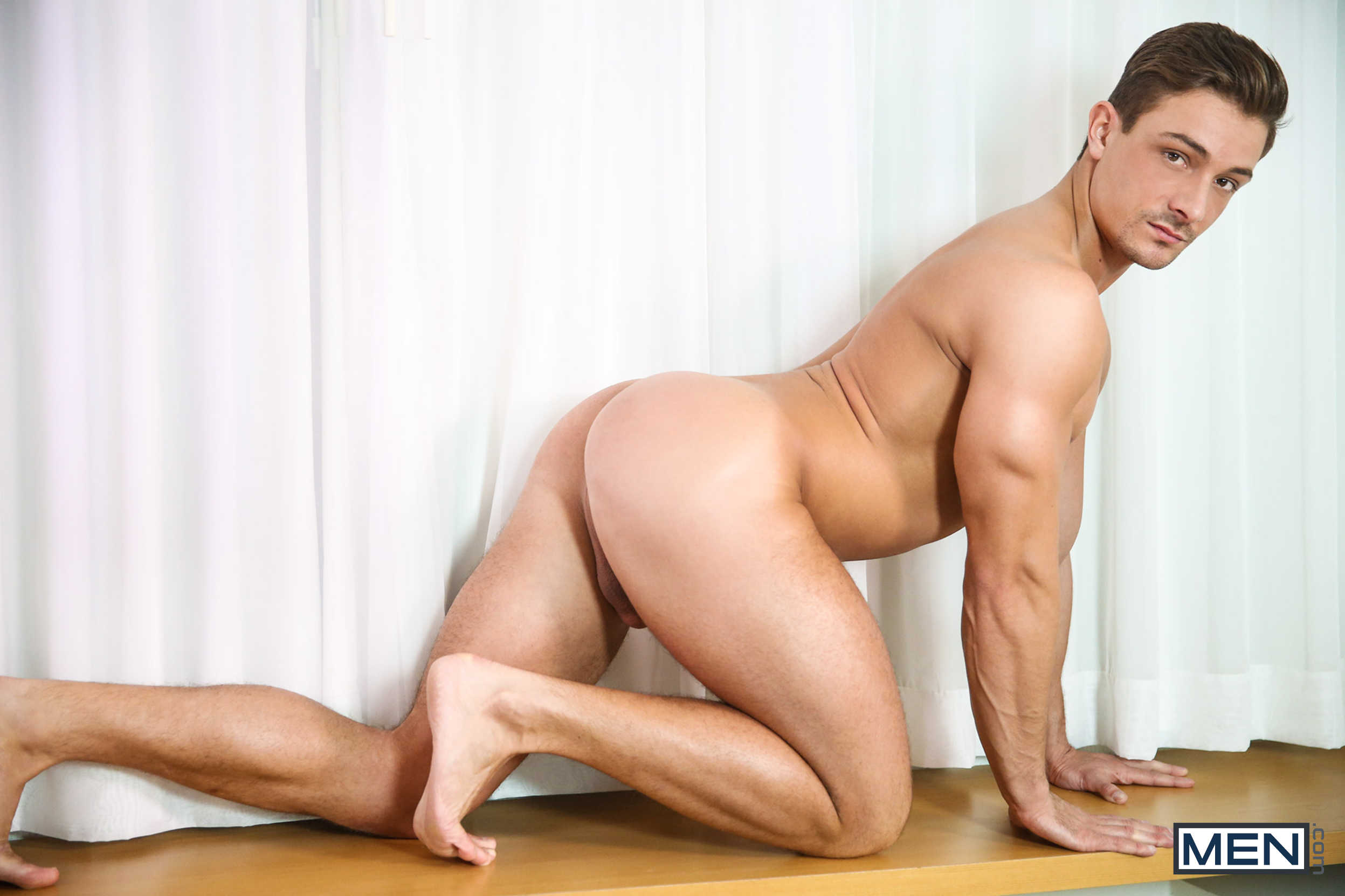 This week, Michael Lucas used an anonymous blogger to publish private voicemail and text messages you sent him, all of which contained personal information about you and your family. In the same blog post, Michael Lucas hurled various insults at you, all because you opted not to film with him. Do you have any response to Michael Lucas?
Thankfully, I'm confident enough to not care what Lucas says about me. However, his real intent was to try and hurt me because I chose not to work with him. By releasing personal information about me and private family matters, I think any reasonable person would agree, porn or not, he crossed the line.
Publishing private information about a performer's family—and using an anonymous blogger to do it—is about as disgusting as it gets, and I can't think of it ever happening in all the years I've covered the industry. I didn't think it could be possible, but Michael Lucas actually hit a new low. What do you take away from the experience?
I don't think anyone who is in a position of trust at any company should give out and share personal information about people they have interviewed, worked with, or are still working with, for any reason. I'm not going to lie—at first I was freaking out, it was a really weird kind of violation. Thankfully, Jake at CockyBoys helped me wrap my head around it and we were able to get my personal information removed from the blog. That being said, I know I'm putting myself out into the public eye, but I hope people will judge me on my work and public actions rather than vindictive gossip.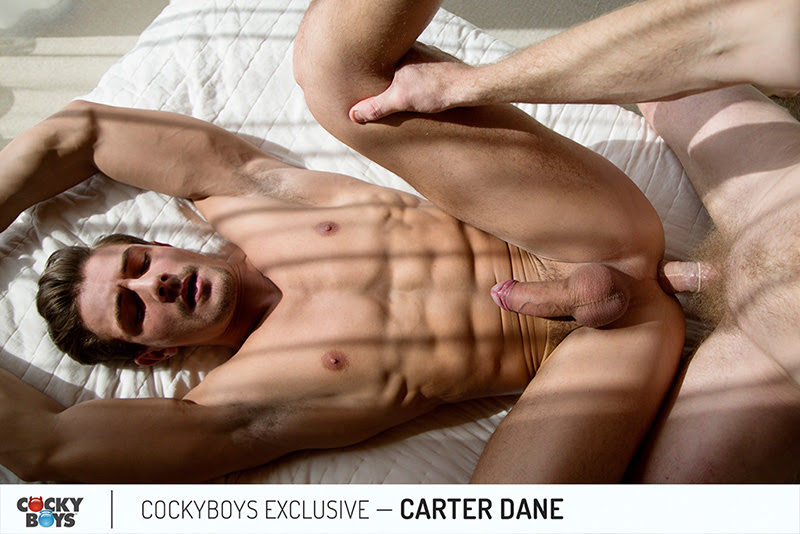 When you aren't filming porn or working, what do you do in your free time?
I very much enjoy traveling, so the moment I have a few days off in a row I'll try to go on a little escapade to see some friends, or even by myself for simple personal growth. If not, I drive down to spend time with my family and enjoy the peace and quiet of the countryside. And now saying that, I think I'm due for a nature escape with all that's happened.
What has been your favorite city to travel to?
Hard to say, to be honest. I really like Barcelona since I'm more of an appetizer than main course kind of guy—dinner consisting of tapas is just perfect! Oh, and the men! There is a god-like Spaniard at every corner. They're the most passionate lovers I have encountered so far. I do have a soft spot for Athens because of a gorgeous man I had the chance to spend the high season with. Obviously it had to come to an end, but I believe that is what made our "relationship" so memorable. We would make every waking moment we had together count, as if it were the last. OK, wow! Sorry for all that cheesiness!
It's fine! If you could pick any celebrity to film a gay porn scene with, who would you pick, and why?
Chris Evans. I think he is hilarious, so I know we'd have a great time filming. And he is freaking Captain America, so I think it's a given that the final result would be sizzling hot. Finally, he is very pro-gay, so with lots of will and effort it could potentially be possible, no?
I think the internet would explode if it did! Do you have a "type" of guy that you're normally into?
Making me laugh is a one-way ticket to my heart. I like guys who are comfortable enough with themselves so that we can laugh at each other's stupidity. Someone with true empathy gives me butterflies right away. A radiant, contagious smile and caring eyes will officially get me on one knee!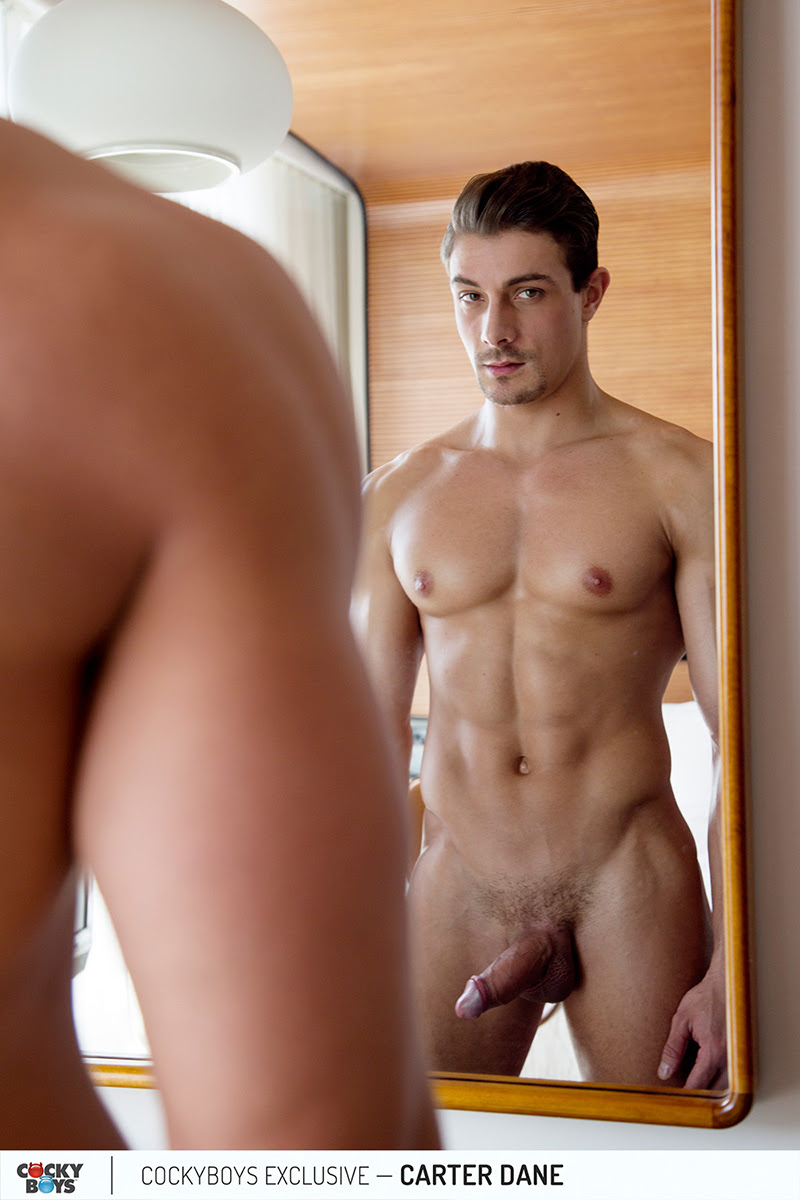 When did you come out?
I officially came out when I was seventeen, but I was very much aware of where my allegiance was way prior. I probably always knew, but was just going through phases, picking at flower petals asking "am I," "am I not." I was lucky enough to be met with approval from all the people I cared about.
Do people know about your new line of work?
Actually, my best friend convinced me to finally go through with my application. She listened to me bring up my interest in the adult industry over and over again, and I guess got tired of it. Hence why, one autumn morning, she pushed me to just go for it.
What can we expect to see from you in the coming months? Can fans expect to meet you at the upcoming Grabby Awards?
Indeed, I will be attending the Grabby Awards and I am so looking forward to it! I heard I'll have a swell time. As for what the future holds, I have my first CockyBoys scene coming out on March 15th with Colby Keller. Men and Falcon should publish the scenes I shot with them over the course of the next few months. Next, I'm going to suit up in Spain to shoot with MenAtPlay—I had already scheduled the shoot before I signed with CockyBoys, so it's my last non-CockyBoys scene.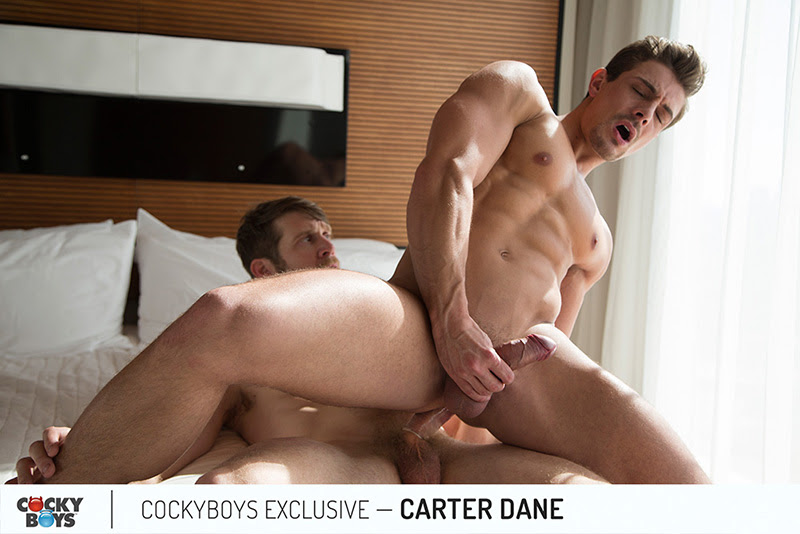 Any hints about your upcoming CockyBoys scenes?
Later this week I'm filming with the sensual Gabriel Clark, and then I guess Pierre Fitch will be in the mix soon. Funny thing is, we both live in Montreal and this will be our first encounter. It'll be nice to shoot with someone from home. I'll also be in CockyBoys upcoming "All Saints," which shoots in April. So there will be lots of traveling and beautiful men in my life for the next little while, and I gladly look ahead with great anticipation to it all!
As do we! Thanks Carter!