Carter Sloan Returns To ChaosMen To Slowly Put His Cock Into Another Man's Ass For The First Time
He made his solo debut back in July, then returned to have his cock sucked a few days later. Now, three months later, massively hung Carter Sloan has finally worked up the courage to come back to ChaosMen and have gay anal sex with another man for the very first time in his life. Did he do a good job? Well, let's just say that you can definitely tell this is his first time.
Antonio Cervone does an OK job bottoming, but I think he might've been able to enjoy it more if Carter didn't fuck so slow?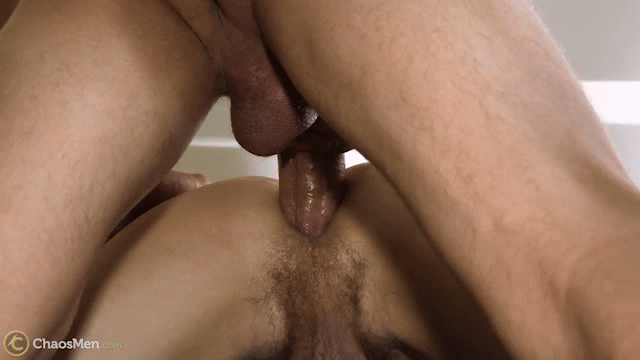 Carter seemed to be struggling at times during the fucking (if he'd been fully erect, it would've been easier to slide into Antonio's ass), and was haphazardly thrusting at a snail's pace. Also, you know there's a problem when the bottom's cock is harder than the top's.
Maybe the gay sex made him nervous, or maybe he was afraid he was hurting Antonio? Let's hope Carter picks up the pace if he comes back to fuck again, because this wasn't very exciting.
Trailer (watch full scene here):
[
ChaosMen: Carter Sloan Fucks Antonio Cervone Bareback
]