WATCH: Channing Rodd Makes GayHoopla Debut Fucking Jayden Marcos
Two of GayHoopla's best discoveries of 2019 (if not of all time) have finally been paired up to fuck, and for the first time ever, we get to see one of them in a gay sex scene. It's massively tall, massively hung, and massively gorgeous Channing Rodd in his first GayHoopla sex scene (he's been in several bisexual scenes), and his bottom is blue-eyed, big-dicked, and beautiful Jayden Marcos.
This is the best looking and most high profile GayHoopla duo since Collin Simpson and Sean Costin, but will the actual scene be as good as the photos and trailer suggest (the full scene goes live here tomorrow)? GayHoopla scenes have been noticeably better over the last year (production quality, filming, and direction have improved) so my hopes are high.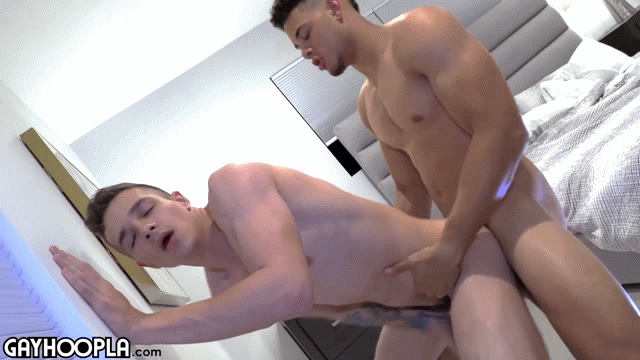 Jayden Marcos has easily been my favorite GayHoopla star of 2019, but now that Channing Rodd has joined the site to fuck, I can't decide who I'm more obsessed with. I could look at photos of them together all day long, so here are a few more:
Trailer (watch full scene here):
[
GayHoopla: Channing Rodd Fucks Jayden Marcos
]