Battle Of The Bareback Fuckfests: ChaosMen Vs. DickDorm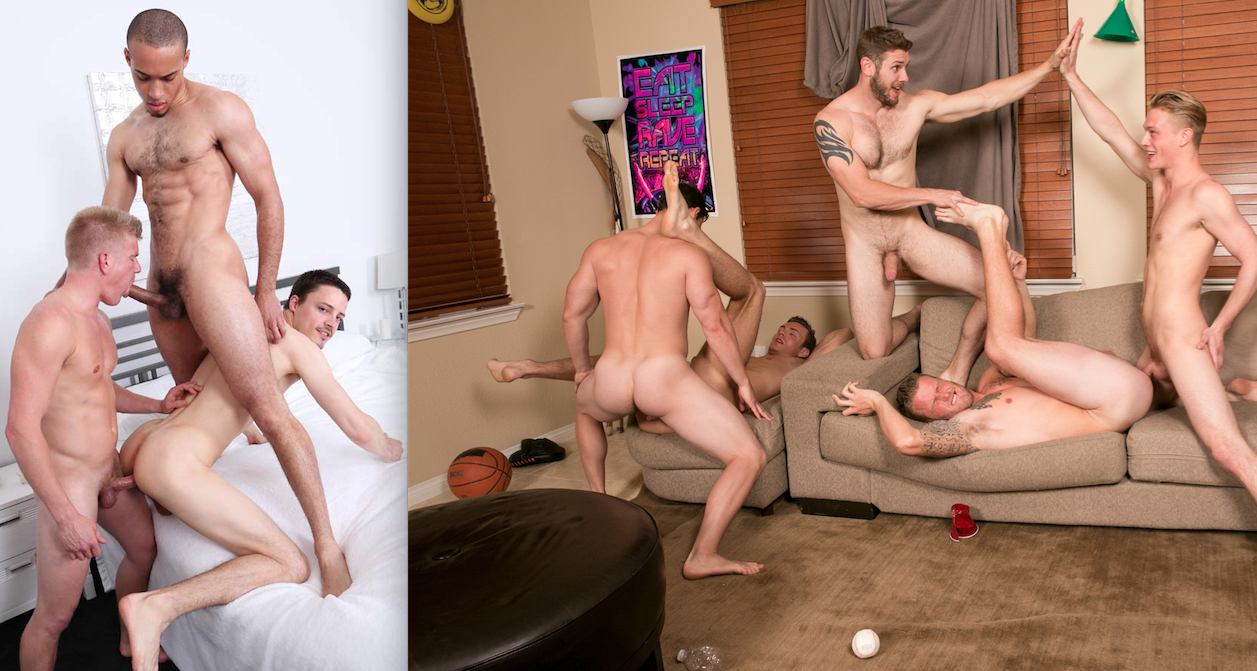 Two bareback fuckfests released today, one from well-known bareback studio ChaosMen, and one from new bareback orgy studio DickDorm (a.k.a. the porn being shot in Sean Cody's living room).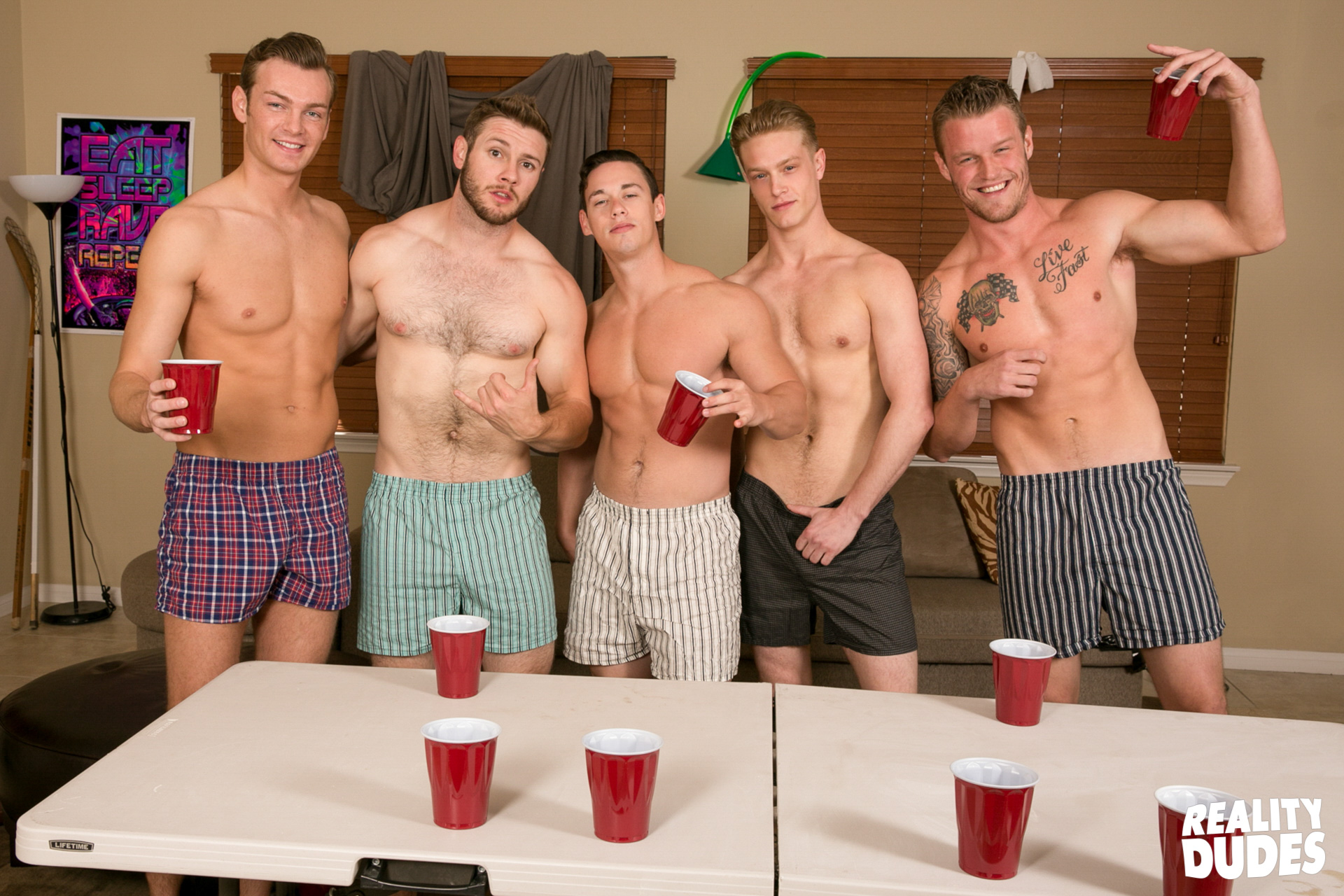 The DickDorm orgy features some silly beer pong game, followed by the usual homophobic shit-talking and gangbanging.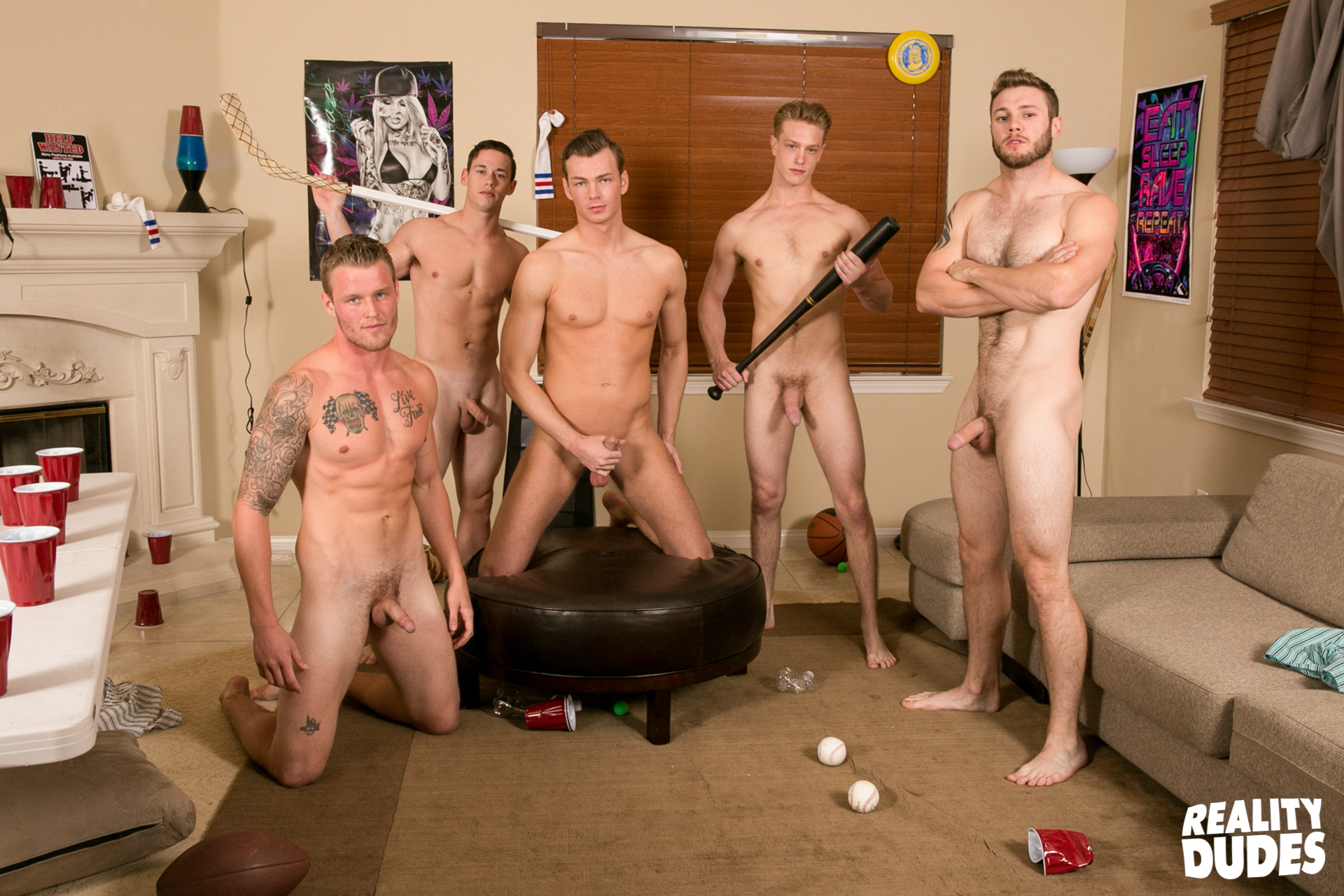 As always, none of the DickDorm performers are identified, which is a shame, because the one with the beard is hot as fuck. [Added: His name is actually "John Culver" on Men.com, a sister site of DickDorm.]
Trailer (watch full scene here):
[
DickDorm: Bareback Beer Pong Fuckfest
]
The ChaosMen bareback orgy features horse-hung Gerard in his first full sex scene, as well as big-dicked blond Jonas and powerbottom Antonio Cervone.
Antonio is tag-teamed raw by both Gerard and Jonas in this cum-filled three-way, and Gerard actually busts twice in the scene. The first of Gerard's loads is an accidental creampie, as he cums uncontrollably while sliding his cock into Antonio. Oops!
Trailer (watch full scene here):
[
ChaosMen: Jonas, Gerard, And Antonio's Bareback Fuckfest
]