After Turning 30, This Man Discovered He Had A Big Cock. You'll Never Guess What He Did Next.
Today's new ChaosMen model, Cayden, is a lot of fun for a variety of reasons.
First and foremost, his big ass dick:
Also, his opening interview is revealing, as he explains how everything changed for him once he transitioned from his 20's to his 30's (Cayden is now 33).
In his 20's, Cayden was a bottom. But when he turned 30, he discovered he had a big cock, so he decided he "may as well use it," and he became a top! This makes an incredible amount of sense, tbh, and it's always inspiring to see someone realize their full potential!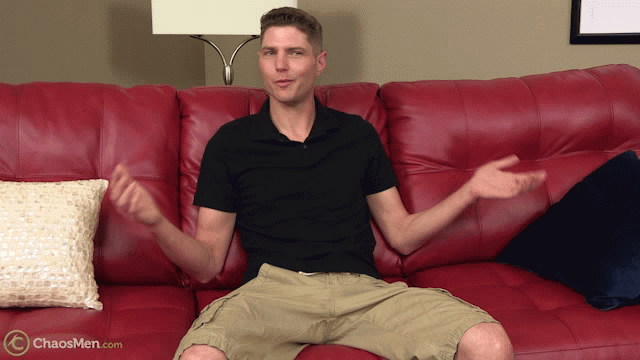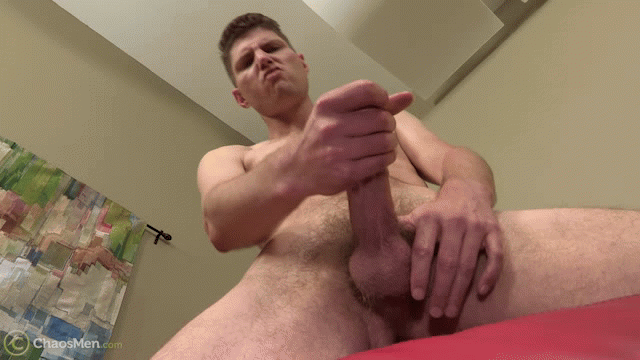 Big-dicked tops are important to gay porn (and to everyday life in general), so congrats to Cayden on becoming the big-dicked top he was always meant to be.
Also in his 20's: Cayden used to be into older and "mature" guys, but after turning 30, he decided to go for younger guys who are "jockish."
Cayden is verbally aggressive and quite rough, so much so that he even starts angrily shouting at his own dick! It's almost as if he's ordering the big cock to cum, as he yells, "Come on, fucker!" (The cock does in fact cum a few seconds later.)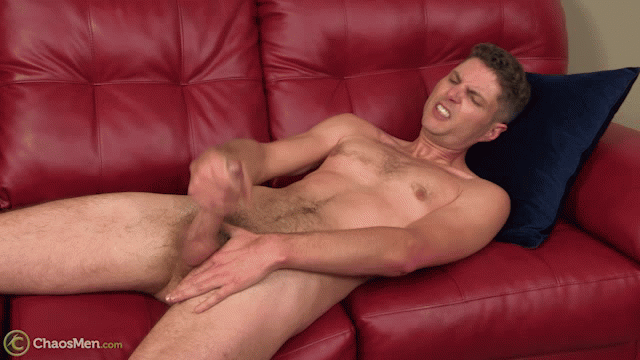 Given how loud, horny, and voyeuristic Cayden is, he should be back for more soon, hopefully. Trailer (watch full scene here):
[
ChaosMen: Cayden
]