ChaosMen's Vander Tied A Weight Around Someone's Balls And Then Fucked Him Bareback
Hard to believe it, but ChaosMen's Vander has been doing gay porn for over six years now, having started with the studio way back in the summer of 2010.
With nearly 60 bareback scenes, big-dicked and fully versatile Vander has proven himself to be one of the studio's—and the entire industry's—best performers, and today he's showing off some new skills in his kinkiest scene yet.
Warning: This scene features edging, rope work, a weight tied to someone's balls, blindfolds, and piss play, so if you're not into any of that, you'll want to skip this scene. Or, just fast forward (especially past the weight part) to the bareback fucking and you'll be fine.
On the one hand, having a weight tied to your balls is crazy. But on the other hand, if you had the chance to be paired with Vander in a scene, you'd probably let him do whatever he wanted, tbh.
The lucky(?) person being edged, tied up, and fucked raw is Phineas, who made his debut earlier this month.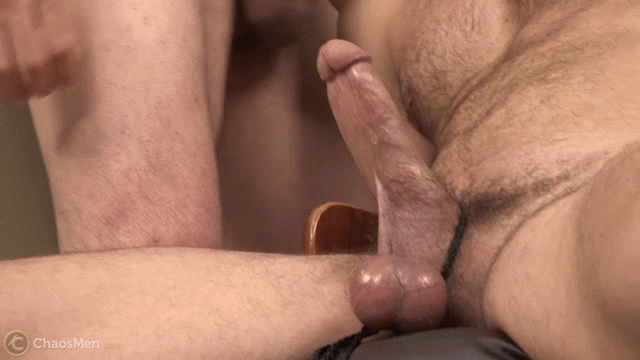 Don't try this at home…
Trailer (watch full scene here):
[
ChaosMen: Vander Edges And Barebacks Phineas
]