Exclusive: Clark Parker Opens Up About Corbin Fisher, His Sexuality, Filming With Austin Wilde, And More!
Gay porn star Clark Parker launched his career at Corbin Fisher (as "Sebastian") nearly one year ago. Today, the gorgeous and versatile performer has a new name (obviously), and he has all new scenes being released—the first of which is out today from GuysInSweatpants. Str8UpGayPorn recently caught up with Clark for a chat about his time with Corbin Fisher, what it was like bottoming for Austin Wilde (yep, that duo is coming out soon), how he responds to questions about his sexuality, and more.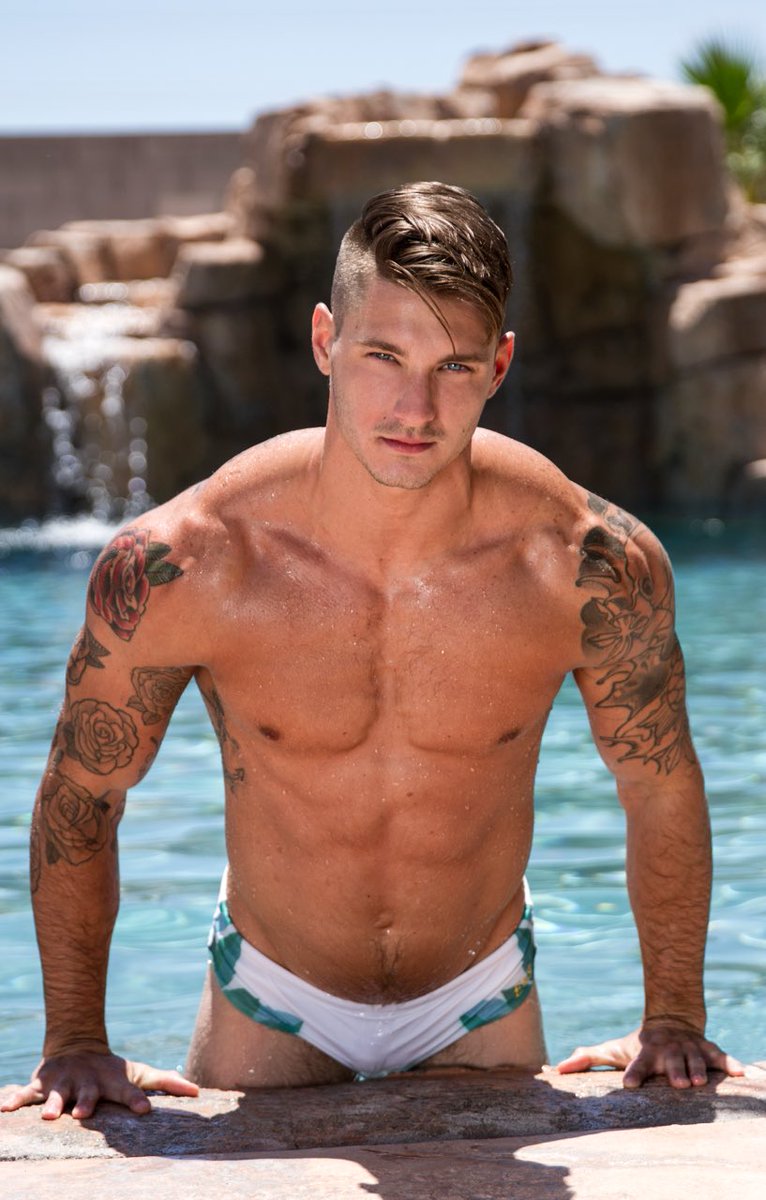 Str8UpGayporn: Hi, Clark! Thanks for taking a few minutes to chat. Many will recognize you from Corbin Fisher, and I'm wondering how you got started there. Did you apply, or did they recruit you?
Clark Parker: I was found by a talent scout in San Diego. It wasn't the first time I'd been offered a job in the industry, but I guess I never thought it was something I could really do. I decided to say yes, and soon after I was heading to the airport for my first shoot.
Did you have any expectations as to how that first shoot would go, and did things go as planned?
I honestly had no idea what I was in for, or what direction it was going to head after that first trip. I couldn't be happier with the way it all turned out though.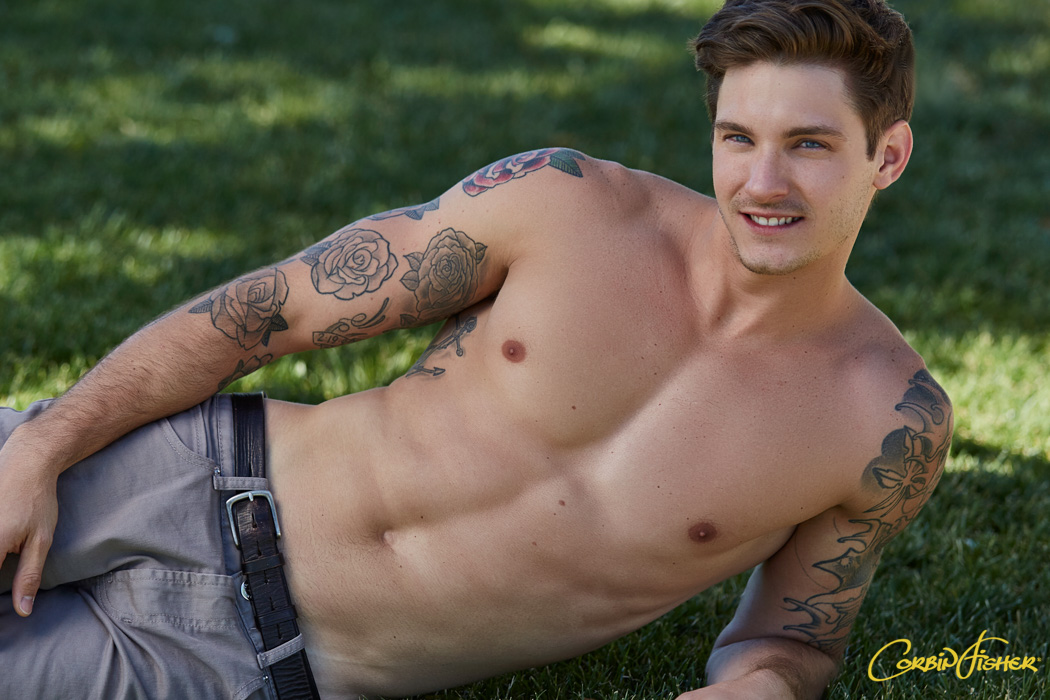 I think a lot of people take for granted how challenging it might be to have sex on camera. Was it ever a challenge for you? How did you ease into it and become such a great performer?
The camera did make me nervous for a little while, but all the videographers at Corbin Fisher were really nice, and I worked with the same handful for a year, which made getting used to it pretty easy. It was like working with friends, so by the time I moved on to work with other studios, I'd already grown comfortable with the cameras.
Do you have a favorite scene or scene partner from when you were at Corbin Fisher?
My scenes with Hugh were probably my favorite to film. He and I got along extremely well, and did nothing but laugh together. We had to stop goofing off and focus on more than one occasion. It's always great when you have that kind of friendship with your scene partners.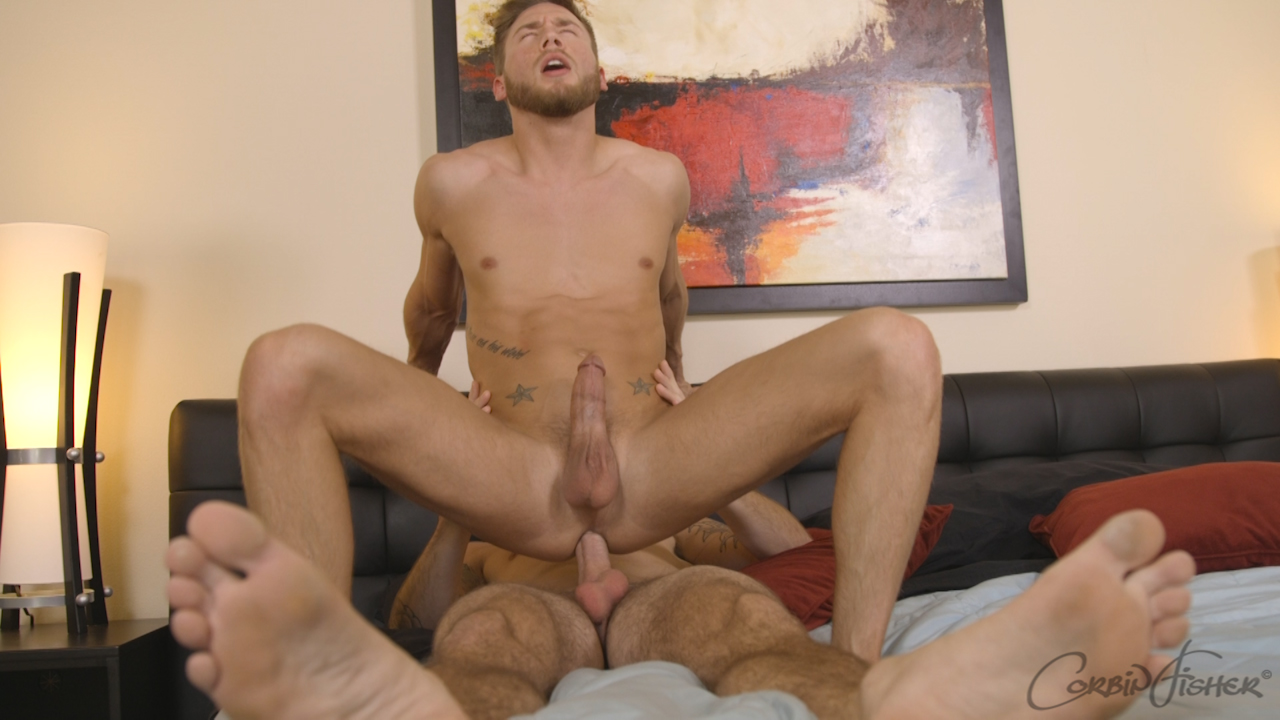 There's always a lot of talk among fans about gay porn stars' sexuality, and whether you are gay, straight, or bisexual, and I wonder if that's something you feel like you ever need to answer?
Being with a guy was never something I thought about until I was debating on whether or not to do my first guy-on-guy scene. But, it all came surprisingly easy to me. Now, I've had more than a few off-screen hookups with guys, and with trans women. So, I don't like labeling my sexuality these days, because it's clear to me that not even I know what I'm going to like until I try it.
I think the great scenes you're filming speak for themselves, and you don't need a label to turn in a good performance.
People can put me under whichever category they'd like, but none of that really matters to me. I'm just trying new things and enjoying every second of it.
When you're not performing and modeling, what do you do in your free time?
I usually aim to get the gym out of the way first thing. If it's a nice day out, I'll try to get some friends together and head to the beach to play frisbee or hit the skatepark. Before I left California, I spent a lot of my days surfing, but living in Gulf Coast Florida makes that a little difficult now. I try to stay pretty active for the most part, but will still sit inside all day and binge watch 90's sitcoms like Friends.
What brought you to GuysInSweatpants?
I've had a lot of time to think about my next steps after leaving Corbin Fisher. I really wanted to make a great bottoming scene, since I made only one before and then kind of disappeared. Dante Colle and I became friends after doing a couple scenes together in the past, and after seeing and hearing what a good time he had filming with GuysInSweatpants, I looked at their work and liked what I saw. I reached out to Austin Wilde, and after chatting with him I knew I could count on him to produce a great scene for my return.
Your first scene partner there is Sebastian, which coincidentally was your name at Corbin Fisher. How was working with him?
He was an amazing scene partner to work with. He was a really nice guy, and I think everyone will really like our scene together.
And you also filmed with Austin Wilde. How was that?
I was really excited to do a scene with Austin. But, if I can be honest, I was really nervous. He doesn't exactly have the smallest package, and I knew I'd be bottoming for him. But, it went great and I think we both had a lot of fun.
Is there anything you haven't done on camera yet that you'd like to try?
I really want to film outdoors, at some remote location. Not just a backyard by a pool or on a lawn chair, but in the forest or something crazy like that.
Thanks for taking the time to chat, Clark, and after your new scene today, you've got more coming?
Yep! People can definitely expect more from me, and I'll be sure to keep everyone informed on my next moves via my social media.
Today's GISP scene, featuring Clark Parker and Sebastian: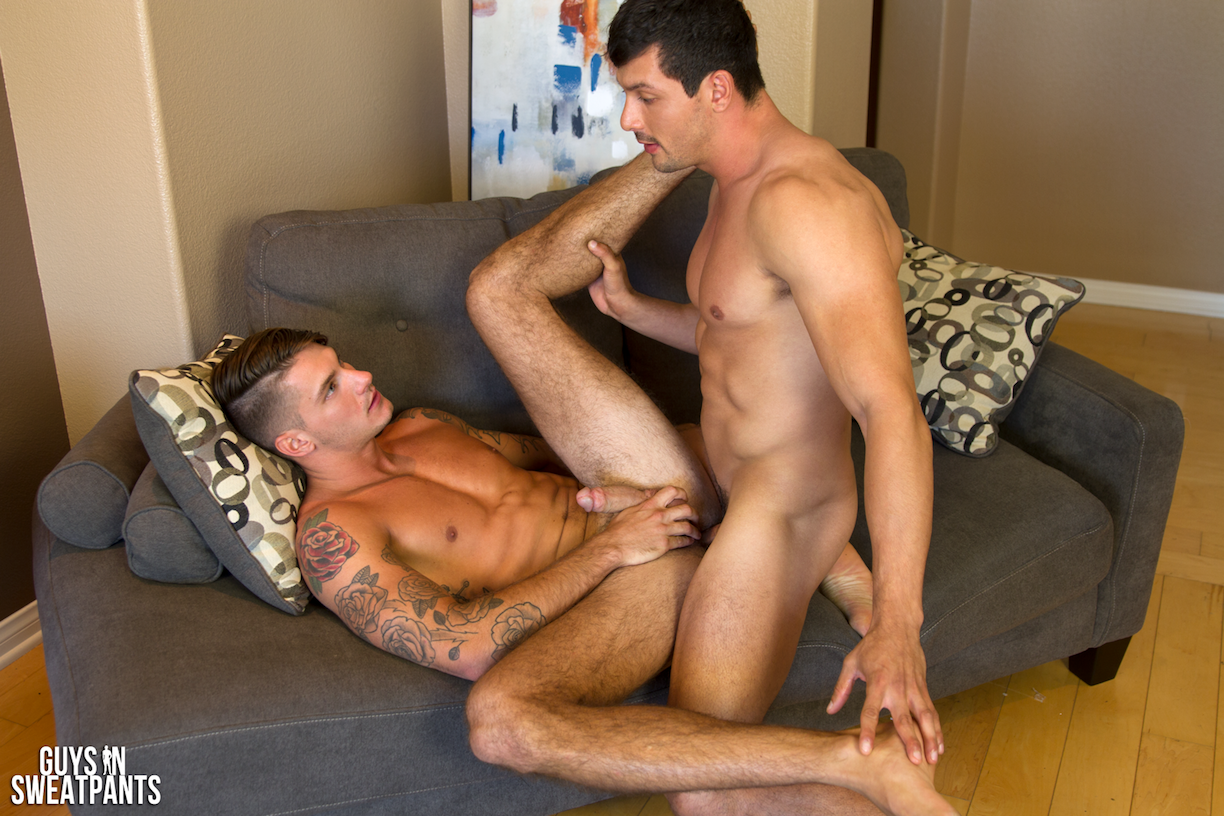 Trailer (watch full scene here):
[
GuysInSweatpants: Sebastian Breeds Clark
]