What Happened To CocksureMen.com?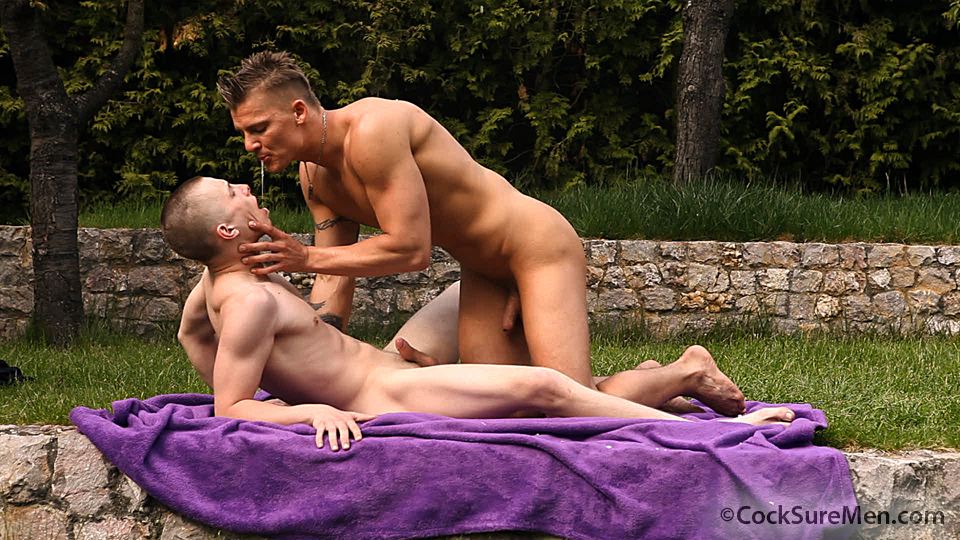 CocksureMen.com is a mixed condom/bareback studio that used to feature A-list gay porn stars like Leo Giamani, Zeb Atlas, Dean Monroe, Marcus Mojo, Topher DiMaggio, David Taylor, Brady Jensen, and Trenton Ducati, to name just a few. For the last six months, the site has been featuring models named John Parker, Marty Loket, Paul Fresh, Grek Baldwin, Bruce Ford, and Mark Lopez. Who?
Nearly all of the site's recent updates have been random bareback scenes featuring even more random gay porn stars from eastern Europe (scenes that site owner Jake Cruise obviously purchased from a third party producer), which tells me that CocksureMen is likely out of content and/or no longer filming. Earlier this year at the Phoenix Forum, there was a rumor going around that JakeCruise/CocksureMen had been raided by Cal/OSHA for violating L.A.'s mandatory condom law, so maybe they're moving production out of Los Angeles county?
Whatever's going on, their huge catalog of good scenes might be enough to tide members over for now…but it won't last forever, especially when they're releasing bargain-basement clips that most people wouldn't even watch for free on a tube site. Here are five recent CocksureMen scenes, all featuring people you've never heard of.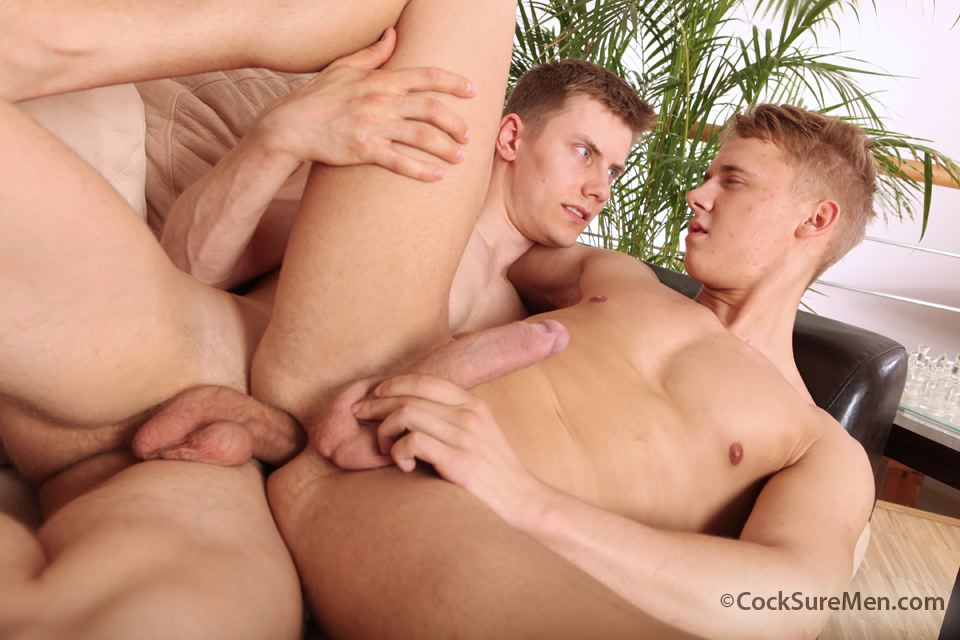 Who could forget when Chris Hollander and Bobby Gest had bareback gay sex next to a potted plant?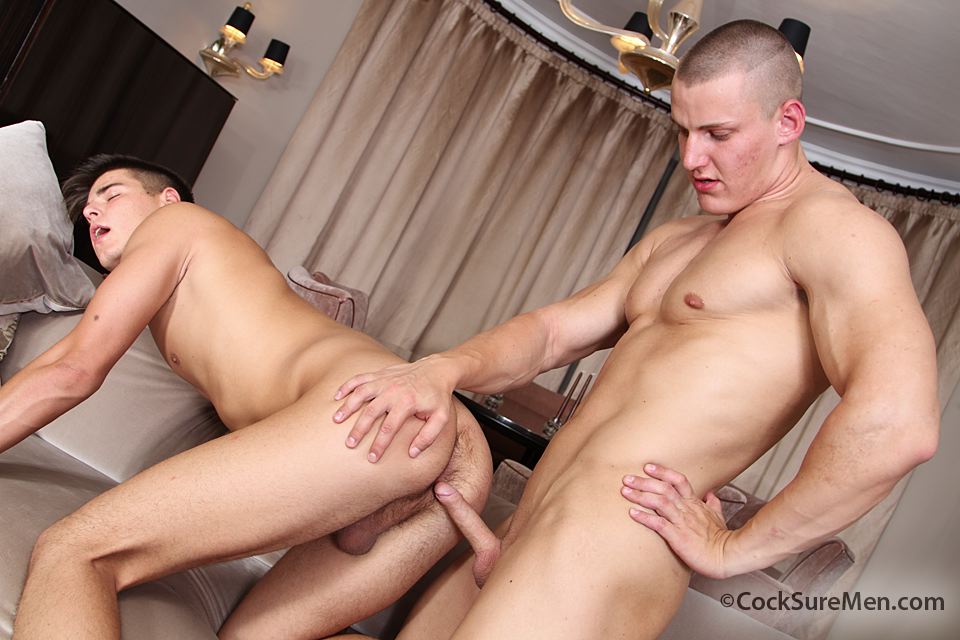 Fan favorites Luke and Marty Loket fucked bareback, too.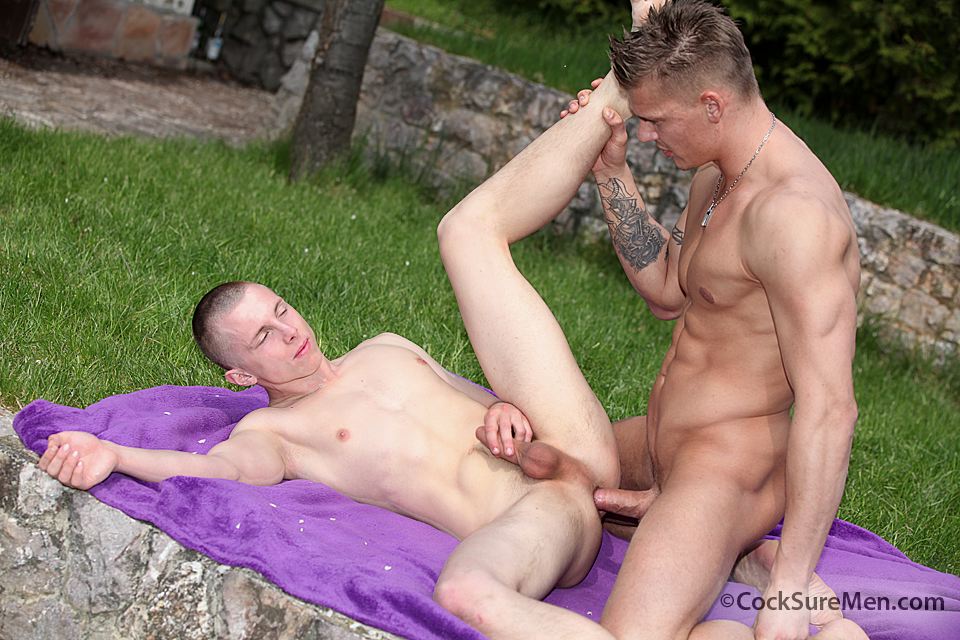 Membership sales to CocksureMen undoubtedly skyrocketed when gay porn legend Mark Brown barebacked Jack Dobris on a purple blanket.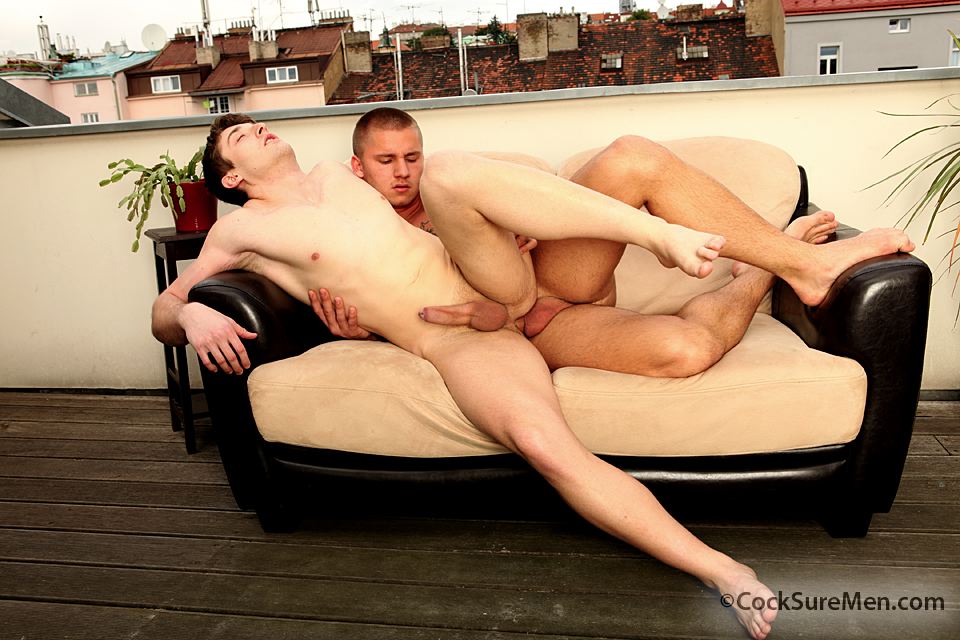 Everyone will remember where they were and what they were doing when Reyn Story barebacked Thomas Grott on a couch on a roof.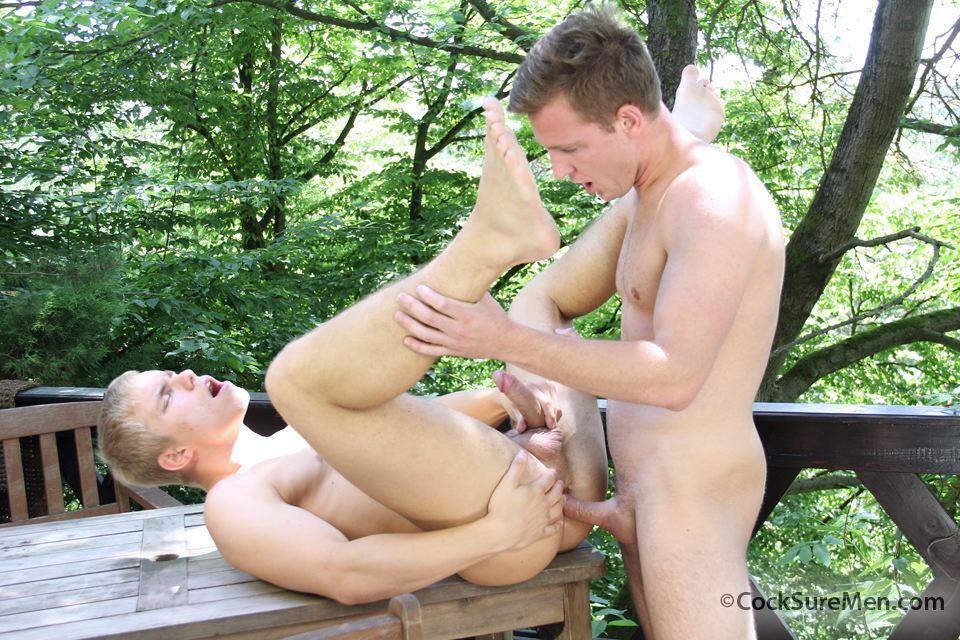 John Parker and Karl Rossi having bareback sex on a wooden table sent shockwaves through the gay porn industry.
AND:
Here's a reminder of what made CocksureMen so good just a few years ago—the epic engagement party orgy featuring Brady Jensen, Kevin Crows, and Kevin Crows' cum shot:
[
CocksureMen
]