CockyBoys Exclusive And Special "Guest Star" Daniel Evans Is At RandyBlue Topping Matty West
RandyBlue is welcoming CockyBoys exclusive Daniel Evans to the studio today for what they're calling a special "guest star" performance, and for this surprise event, Daniel is topping Matty West, who's returning for his second scene. As you'll recall, Daniel was on RandyBlue once before during the CockyBoys/RandyBlue collaboration Boys Will Be Boys over the summer, so whether you want to call this new RB scene a continuation of the collab, a guest star performance, or just a nut-busting crossover, it doesn't make any difference to me, since the more Daniel Evans in any capacity and at any studio, the better.
Scene description via RandyBlue:
Matty West returns for an intense fuck from guest star CockyBoys Exclusive Daniel Evans! Matty's lust for Daniel is obvious by how he paws his hairy chest and rubs his crotch against his, while Daniel pushes Matty's buttons to make him want him even more. He fingers and eats out Matty's hole and dirty talks him into eager submission, starting with his worship of Daniel's cock.

Matty buries his face in Daniel's bulging briefs and practically gets high on his musk, and is overjoyed to finally suck him. And when Daniel fingers him again, Matty eagerly gives up his hole and is in ecstasy when he's fucked.

When Daniel pounds him on his back, Matty can't hold off any more and cums and his wild orgasm triggers Daniel to shoot a massive load. So much sweat and cum and of course Matty loves it! He's one happy pig bottom.
Here's more of special guest star Daniel Evans topping a euphoric Matty West: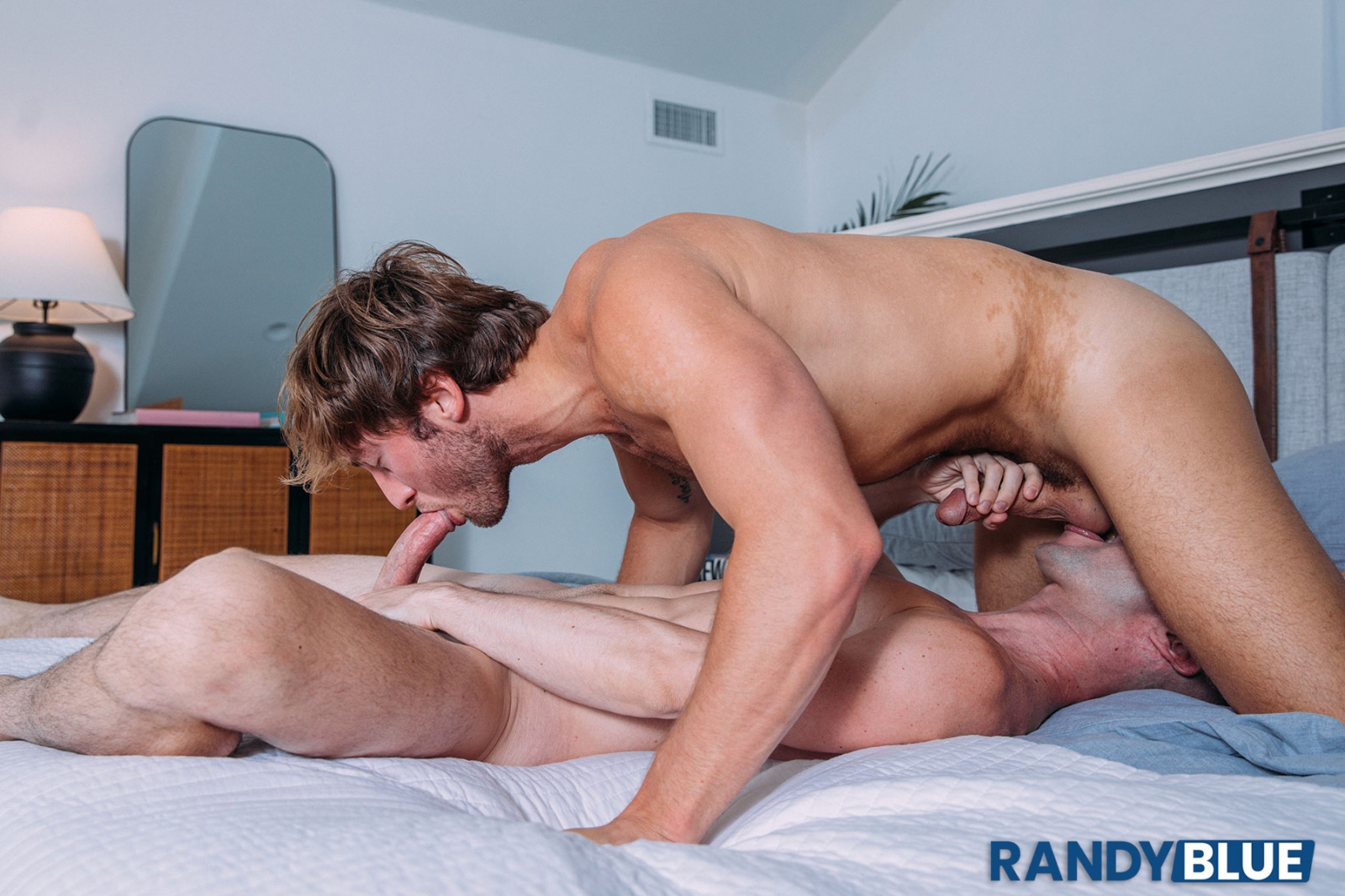 Trailer (watch full scene here):
[
RandyBlue: Daniel Evans Fucks Matty West Bareback
]