CockyBoys' Jake Jaxson Responds To Pierre Fitch's Twitter Meltdown: "We Still Support Him"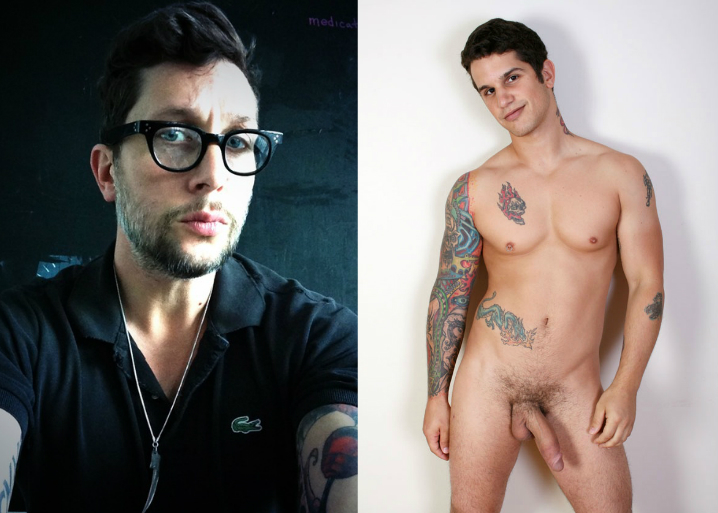 CockyBoys' owner and director Jake Jaxson has just posted a lengthy response addressing Pierre Fitch's recent social media meltdown, which included several angry tweets directed at CockyBoys and Jaxson himself.
Here's an excerpt from Jaxson's Facebook post (read in full here), in which the studio owner acknowledges Fitch's tweets, yet still praises him and offers his support:
Like many, we were surprised and saddened by Pierre's statement last Thursday regarding his decision to leave the business. While Pierre was no longer a contract "exclusive" performer with us, we were in the middle of planning new shoots with him, one being with our newest exclusive Boomer Banks; a shoot that everyone involved was excited about. We have worked with Pierre for the past four years, all the way back to "Project GoGo Boy." We have consistently worked with him longer than any company in his storied 17-year career, and I am proud of the work we created.

However, over the next two days, I watched someone I respect have an unfortunate public meltdown. And before I knew it, and without any warning or understating why, it was soon directed at our company. While I was upset at the untrue accusations, I knew something more serious must be fueling it.

It is always my approach to try and resolve any personal upsets or business disputes directly with the people involved. I don't address these kind of matters publicly out of respect for everyone involved. I know and understand that if someone is unhappy, they always have the power to not work with us or, even as some do, publicly vent — but as a company, we go over and beyond in how we treat our performers and staff.

Now I know some folks like watching a good Twitter meltdown and many enjoy trading industry whispers and gossip –I'm sure some of you are reaching for the popcorn memes as we speak. But having worked with Pierre for so long, I can say with certainty that this was out of character for him, and while there were some who chose to capitalize on his situation, many of us close to him worked behind the scenes to help him.

At his core, Pierre is a nice guy. He is full of positive energy, and when you first meet him or hang out with him, he is FULL ON. He is loving, generous, and I have seen him over and over spend hours of his time to help teach other performers ways to grow their business. I don't know anyone like him, and don't think I ever will.

Many of you have heard me speak or have read my essays about our company's belief and mission in creating a new kind of adult entertainment — our mission of not only trying to change the way people think about porn, but how they think about sex. A mission that is dedicated to creating a mutually respectful relationship with our performers and elevating them so they are NEVER seen as disposable.

For the last four years, and even today, Pierre is a shining example of that kind of relationship. More than anyone in this industry we supported him (AND STILL DO), when others did not, gave him work and created opportunities when he asked, and even took the unprecedented step of defending him on our site and to our members when their comments had become non-constructive, and at times mean-spirited.

I did not get rid of him, cut him loose, or toss him aside — I bucked the porn trend when blog commentators said he was past his "shelf life," and I hired him even more. He has done what so many try to do, but fail: to create a business and brand that he manages, controls and runs himself –and to think that ANYONE can control or manipulate him, does NOT know him, and is delusional to think so.
Read Jaxson's full response here, which concludes with news that CockyBoys will soon be publishing a "Performers & Producers Bill of Rights."