Why Is (Was?) Pierre Fitch So Pissed At CockyBoys?
Did you really think the weekend could pass without at least one gay porn star having a Twitter meltdown? Think again.
This time, it was gay porn superstar Pierre Fitch's turn, and he was pissed!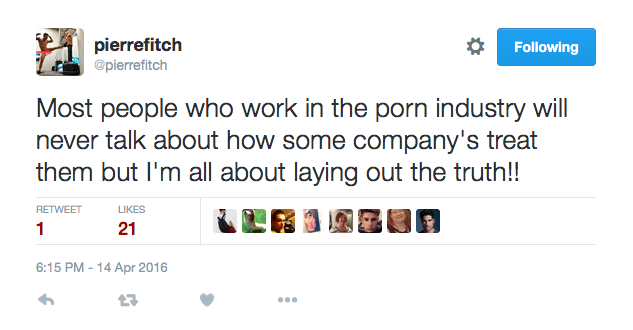 In (since deleted) subsequent tweets, Pierre Fitch tagged CockyBoys, indicating that he had been mistreated by the New York-based studio. This seemed strange, given that Fitch has worked with CockyBoys repeatedly and for a longer period of time than he's worked with any other studio. Str8UpGayPorn reached out to Fitch for details:
That was Thursday.
On Friday and Saturday, the vague tweets continued: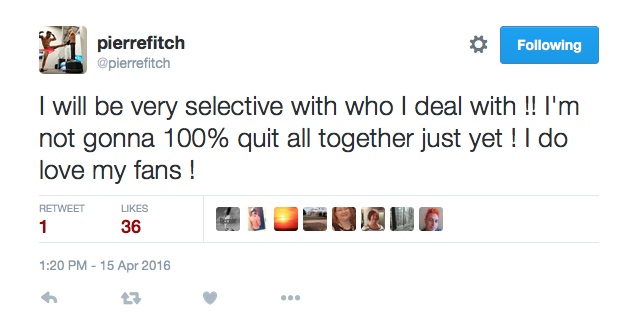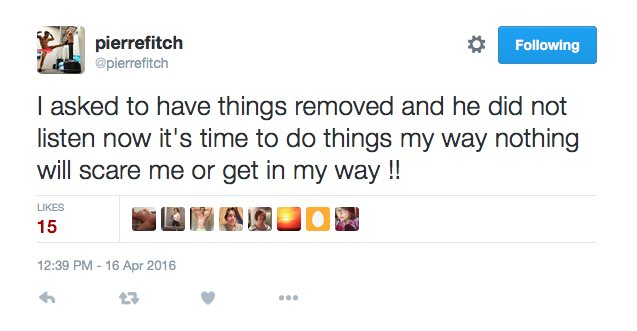 At this point, Str8UpGayPorn reached out to Fitch again (Fitch tagged CockyBoys several more times in additional tweets—which he's since deleted—calling the studio "manipulative," but did not specifically state what they allegedly did to him), this time via direct message: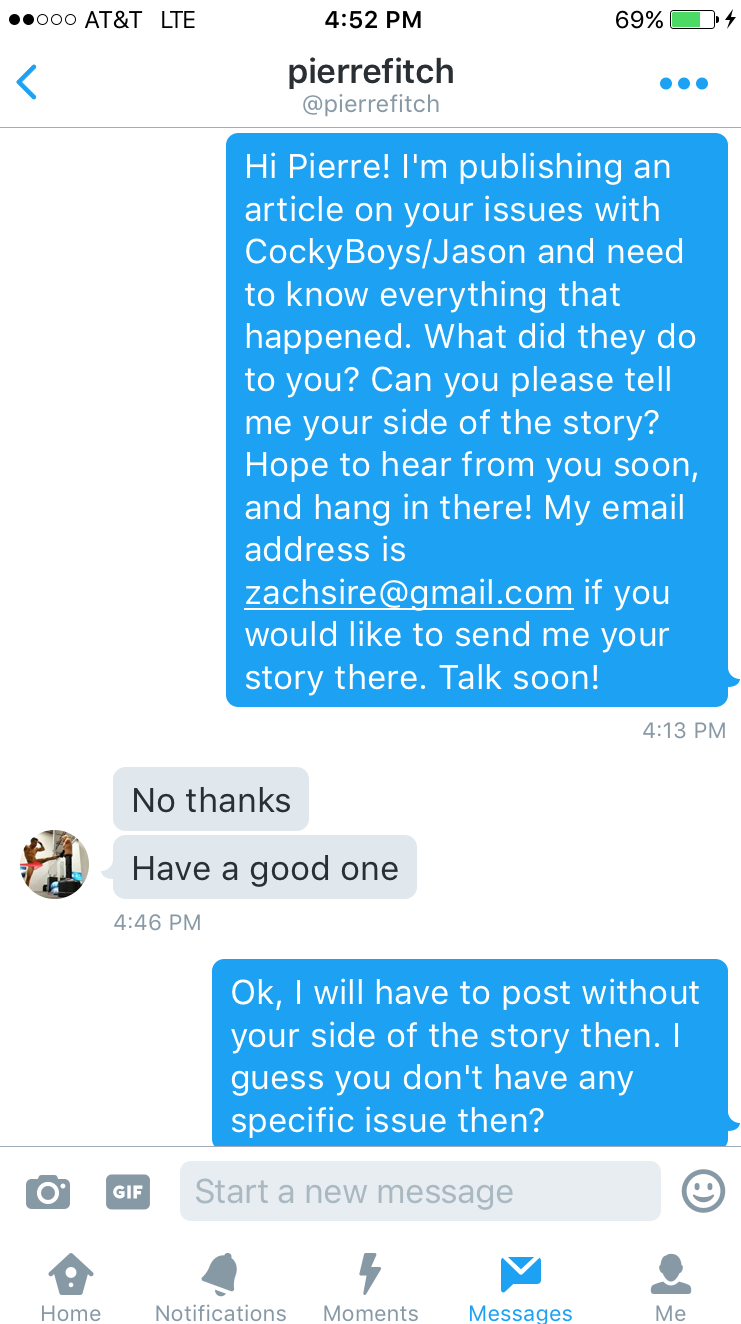 Fitch—incorrectly—believed that I was "part" of CockyBoys and would take their "side." He also threatened to sue me if I posted anything "bad":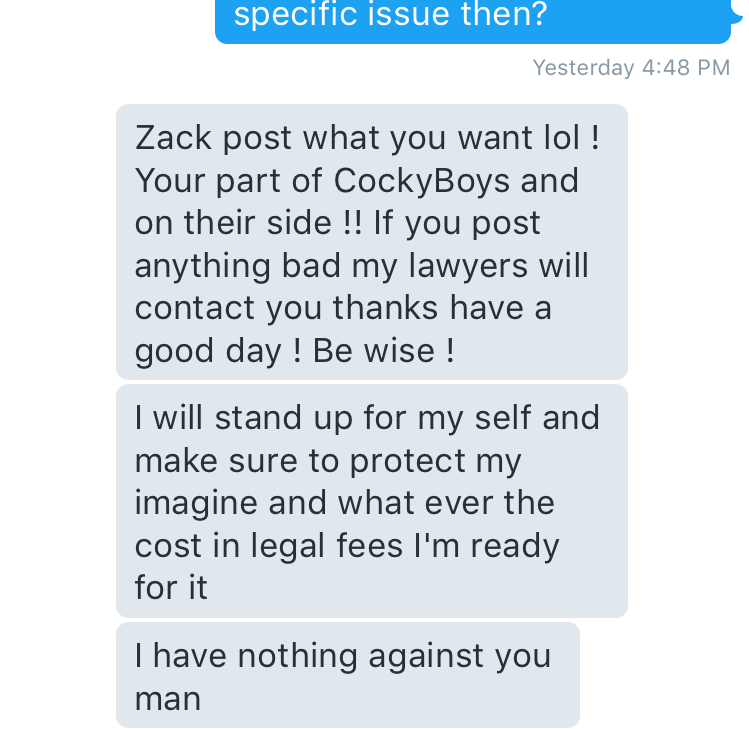 While I maintain friendly business and affiliate advertising relationships with several studios (including CockyBoys), an important story is an important story, and if Pierre Fitch had one to tell—especially one with implications as serious as this—I wanted it:
At this point, it was clear that Pierre Fitch was either unwilling or unable to share any story, and I let it go.
Around the same time, Pierre Fitch began tweeting back and forth with allegedly abusive director and noted rape apologist Nica Noelle. It appeared that Fitch was setting up a shoot with Nutjob Nica:

Naturally, I felt compelled to warn Pierre Fitch about Icon Male's Nica Noelle being accused of abuse by nearly a dozen different gay porn stars, so I slid back into his DMs:
Pierre Fitch then indicated that he was attempting to have Nica Noelle delete several tweets that he found abusive:
If you're a performer who has been mistreated or abused by a gay porn studio and would like to share your story, please get in touch. As always, anonymity is guaranteed.
As for Pierre Fitch, he's now announced that "everything is fine."