Brent Corrigan Calls Out Nica Noelle For Abusing Models (Again)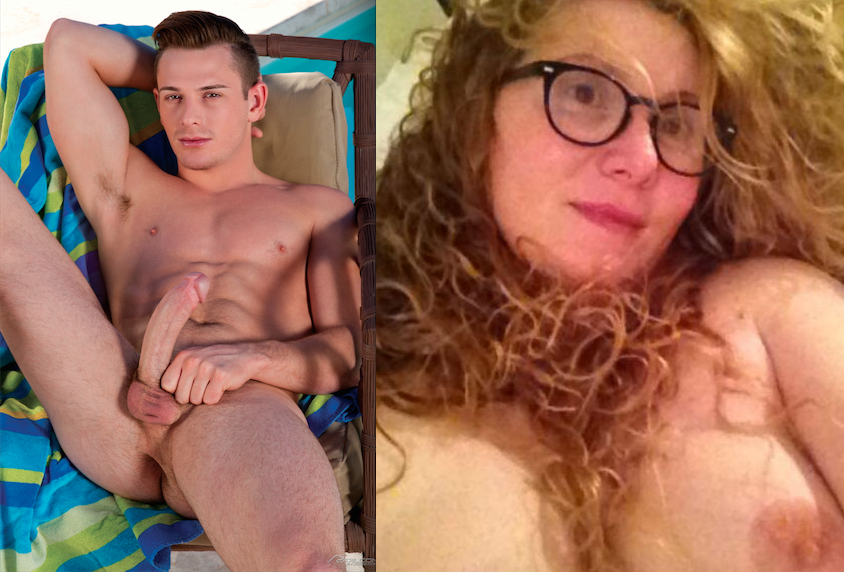 In case you didn't believe him (or Jessie Colter, or Colton Grey, or Billy Santoro, or Dirk Caber, or Caleb King, or Seth Santoro) the first time, Brent Corrigan has once again taken to Twitter to reiterate his allegations of "ill treatment" against embattled Icon Male director and noted pathological liar Nica Noelle.
It was this tweet from Nica Noelle (in which she claims to be a victim of misogyny without offering proof, and then brags about how much money she makes) that set Brent Corrigan off: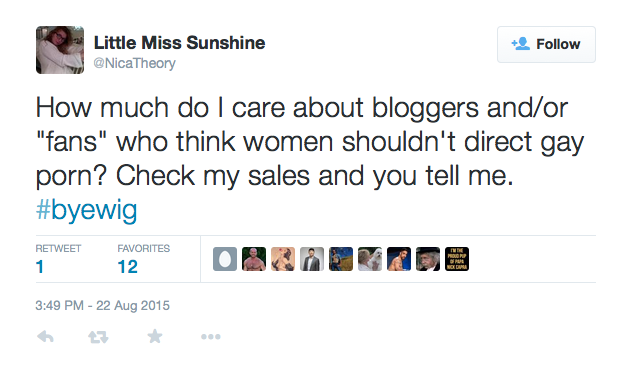 Corrigan's response: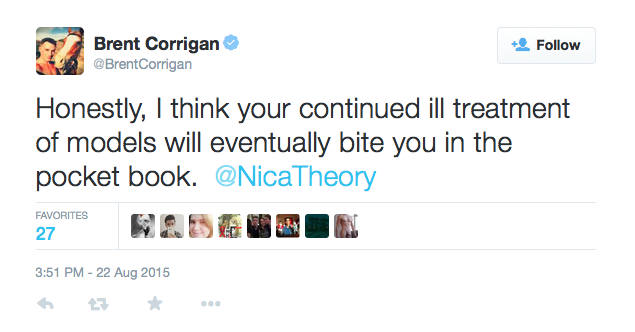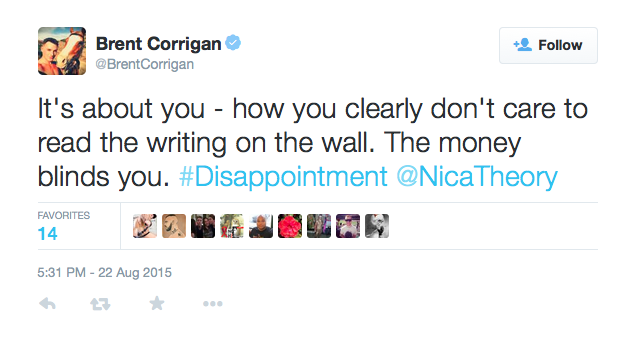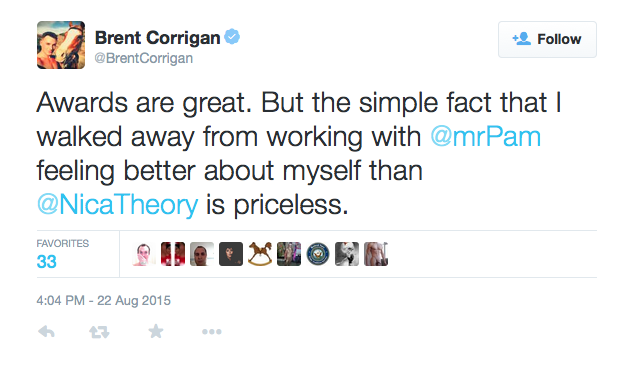 Surprisingly, Nica Noelle didn't fight with Brent Corrigan as much as she did during their last feud, so maybe she's finally learned how to behave like a professional? Maybe she's finally realized that, as the one and only real public face of her company, it's not wise to engage in Twitter wars and social media meltdowns with former employees? Haha, yeah right.
Here's Nica Noelle subtweeting Brent Corrigan (and accusing him of using steroids) later that night, which is just as immature (if not more so?) as arguing with him directly:
Speaking of delusions of grandeur:
Nica Noelle's most trusted sidekick, Nick Capra, had his own subtweet for Brent Corrigan, in which he (falsely) accused his former fuckbuddy of being a misogynist by comparing Noelle to mr. Pam: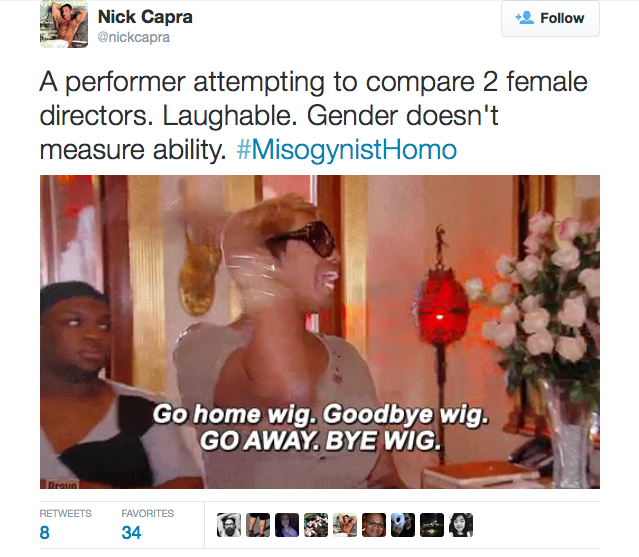 Capra's labeling of Corrigan as a misogynist is not unlike Nica Noelle's own pattern of attempting to marginalize her accusers by pretending that they are just "anti-women," when in fact their complaints have had nothing do with Nica Noelle's gender. Also, Corrigan wasn't comparing Nica Noelle and mr. Pam's "abilities" as directors—he was comparing the amount of people they've allegedly hurt and fought with publicly, which, again, has nothing to do with gender.