Colby Chambers Cums TWICE While Fucking Newcomer Jason Shepard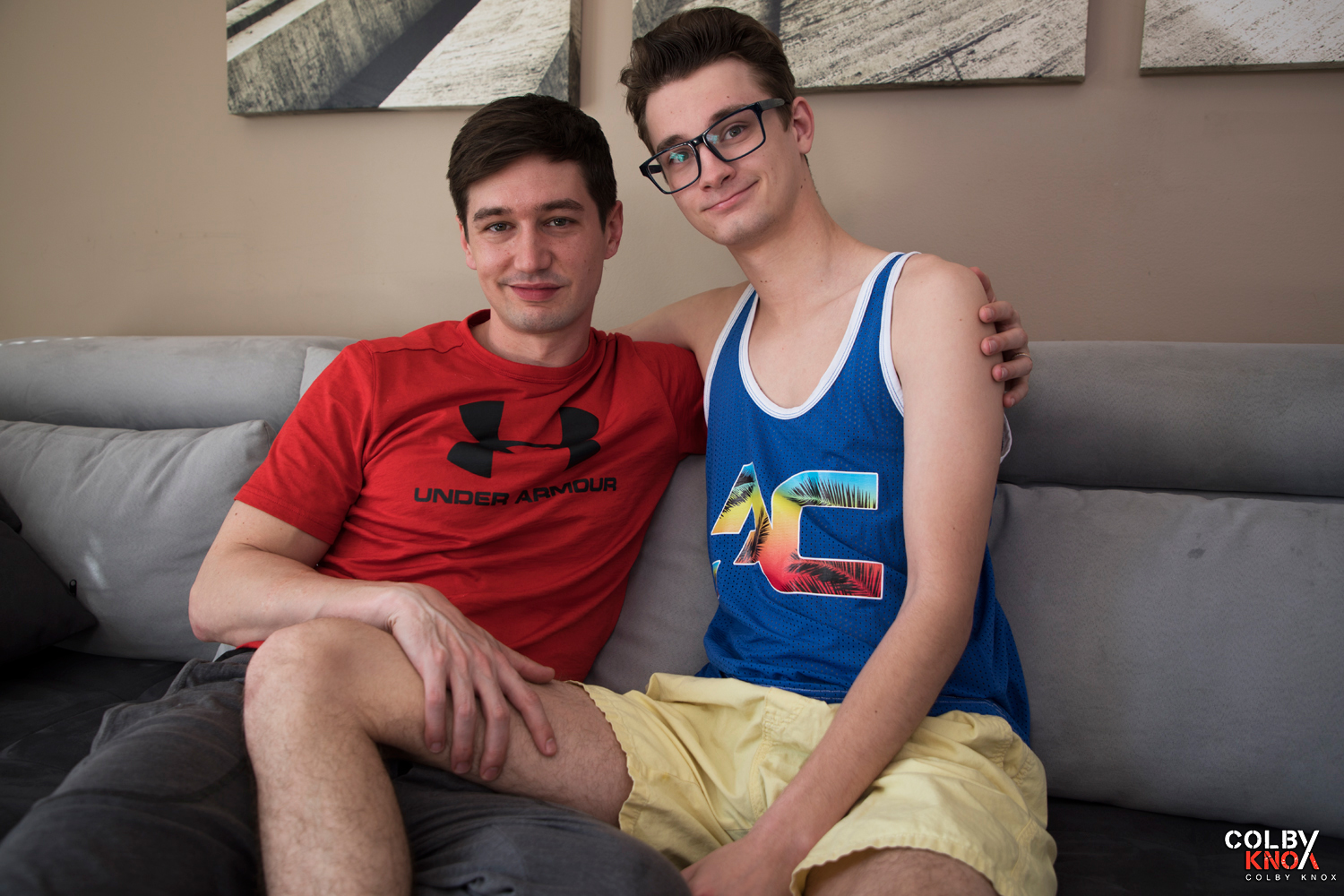 Newcomer Jason Shepard has already been fucked by Mickey Knox on ColbyKnox, and today it's time for him to be fucked by Mickey's husband, Colby Chambers.
I like this big-dicked and bespectacled cutie a lot, and although he has two videos already released on the site, this is actually the first sex scene he ever filmed. Jason's on-camera virginity must've turned Colby on, because he cums twice in this scene while he's fucking Jason's ass.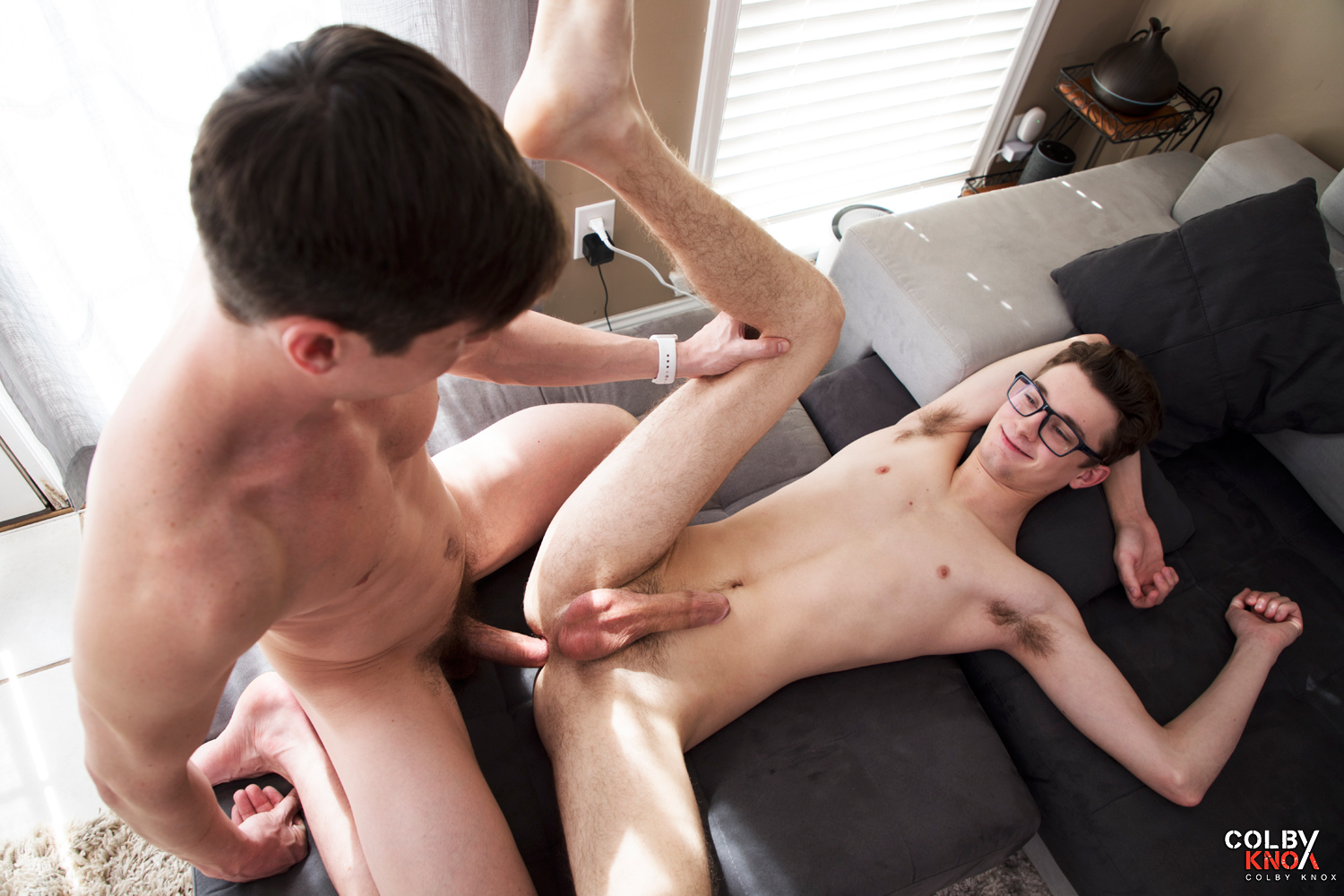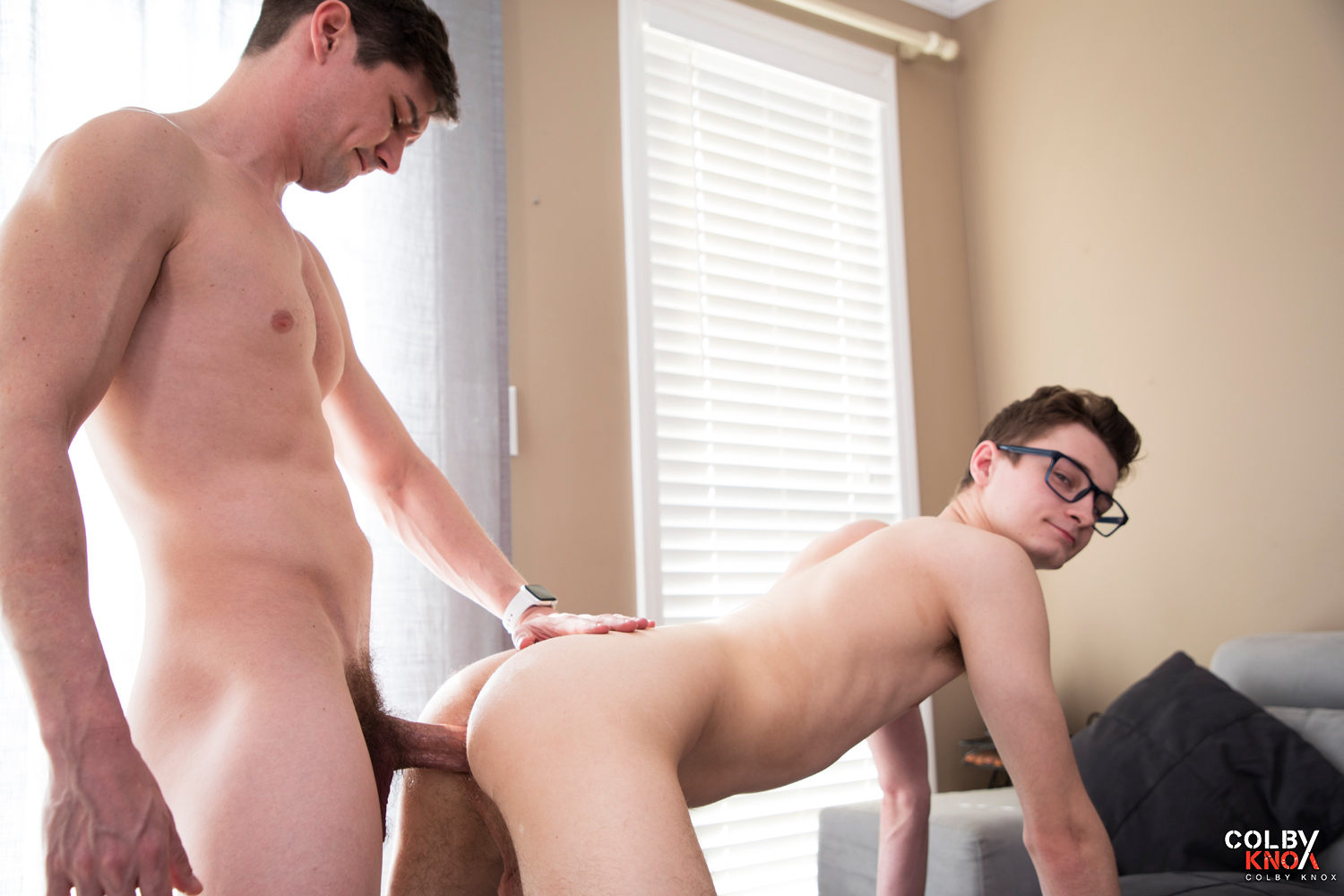 The scene description from ColbyKnox:
Colby Chambers goes to town on Jason Shepard's ass like it's a banquet and he hasn't eaten in weeks, lapping and licking up and down his crack in between fucking his hole with his strong determined tongue. Of course Jason's ass wins Colby over again, this time calling to a different body part leading Colby to spread his soft cheeks apart and penetrate him slow and deep. Colby Fucks the hell out of Jason Shepard as Jason holds on and begs for more, eventually coaxing not one, but two hot loads out of an ever horny Colby Chambers. Watching a hot load shoot out of Jason's big fat cock at the end was definitely one of the most satisfying parts of the scene.
As he so often does, Colby creampies his bottom for his first load. Colby's second nut (less than six minutes later) is actually even bigger, as he cums all over Jason right after Jason shoots his own load. Both their big cocks remain rock hard and drenched in cum after they've busted.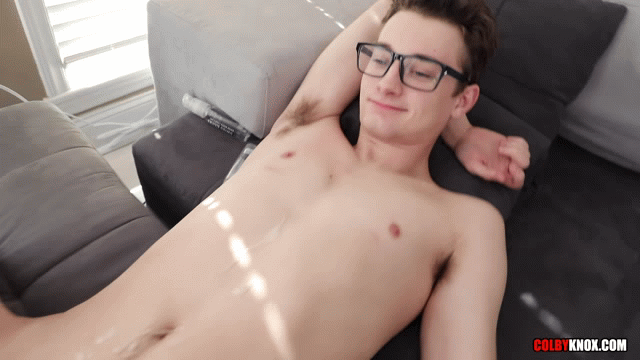 Trailer (watch full scene here):
[
ColbyKnox: Colby Chambers Fucks Jason Shepard Bareback
]