WATCH: Colby Chambers Fucks Mickey Knox Bareback And Creampies Him—While He's Running On A Treadmill!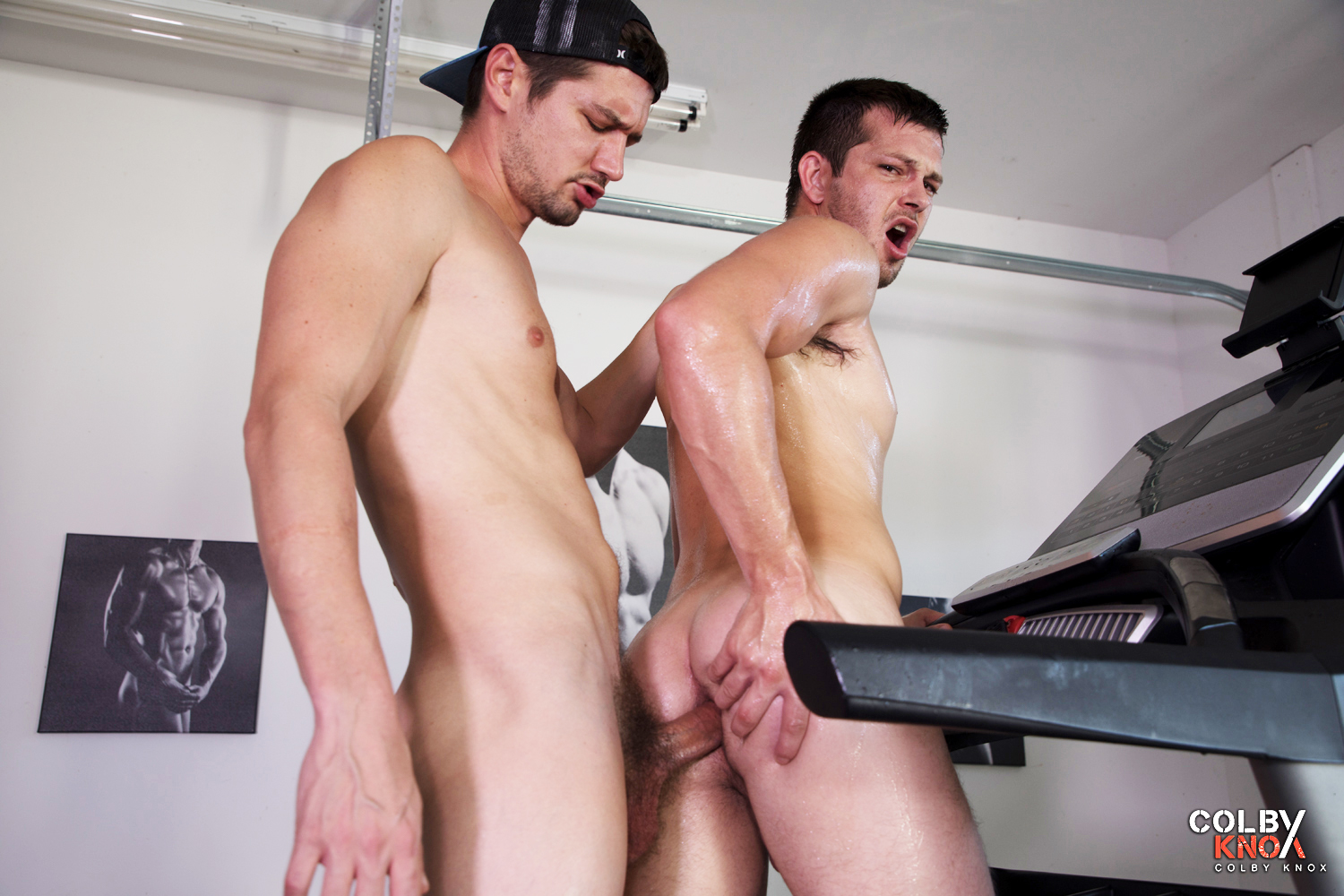 Today on ColbyKnox, Colby Chambers and Mickey Knox have taken what could've been just another standard gay porn scene shot in a gym and turned it into one of the most entertaining, physically challenging scenes of 2018.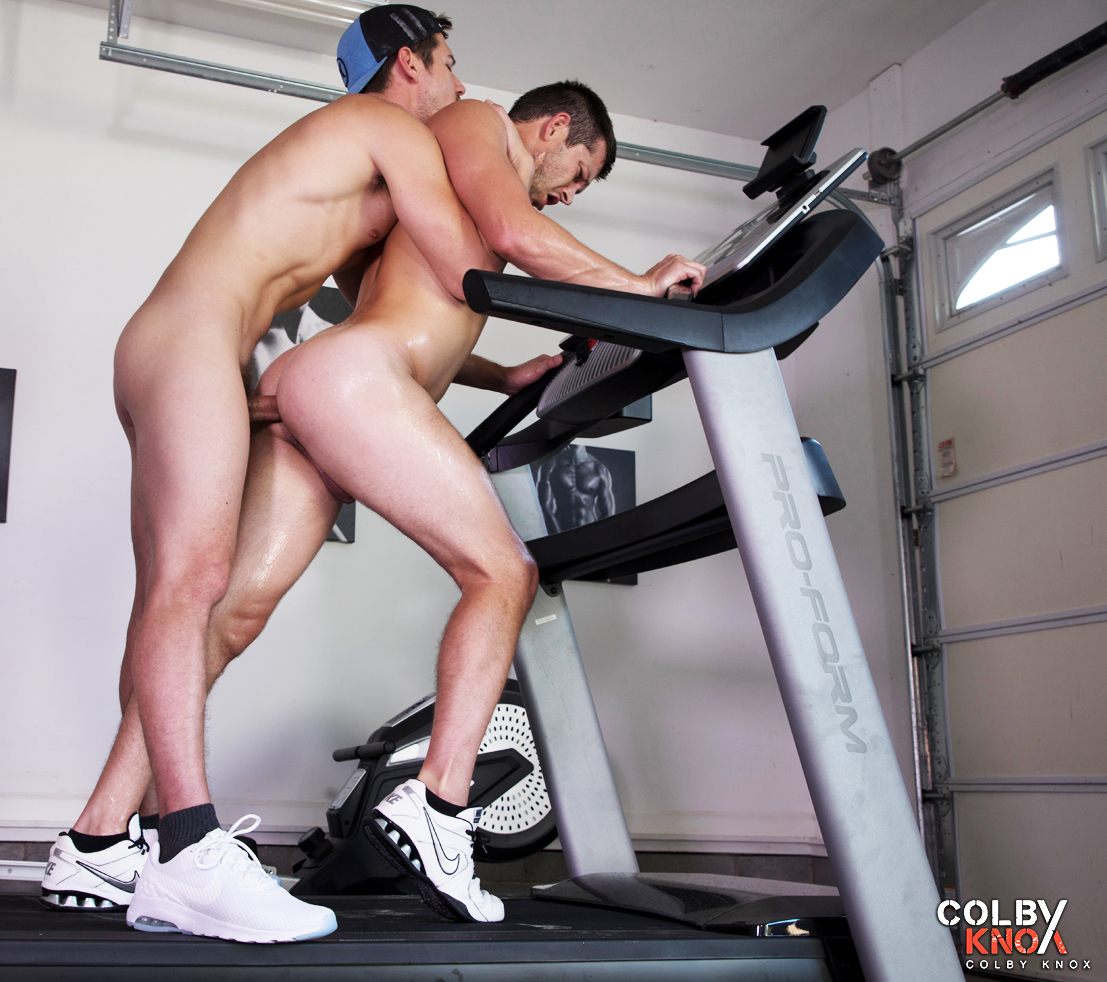 Yes, what you are seeing in these images really did happen: Colby Chambers fucks Mickey Knox bareback while he's working out on a treadmill, and it starts with Colby eating Mickey's ass while he's running:
It would be hard enough for two people to choreograph and coordinate with each other just while walking on a treadmill…but fucking on a treadmill? With one person putting their body parts inside of another person—who is running?! This is fantastic: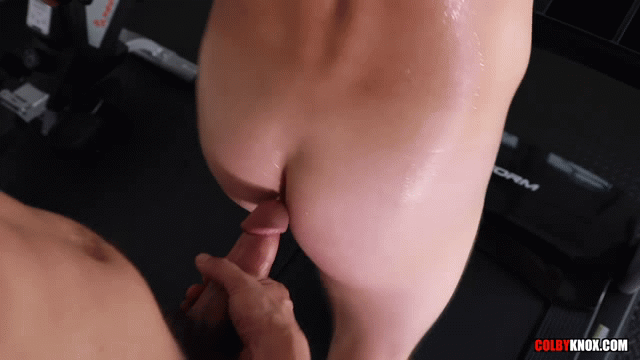 The gays at 24 Hour Fitness in WeHo are shaking: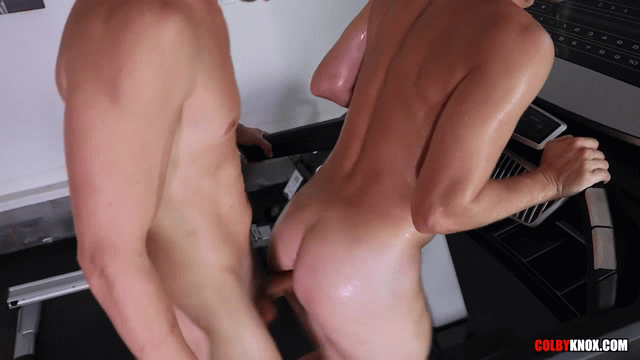 I've been watching porn for over 20 years, and I've never seen anything like this before. So, thank you to Colby and Mickey for showing me something new (that I never would've thought was even possible?!).
As Mickey starts running faster, his ass is obviously moving faster and pumping Colby's cock more vigorously, and the fucking intensifies: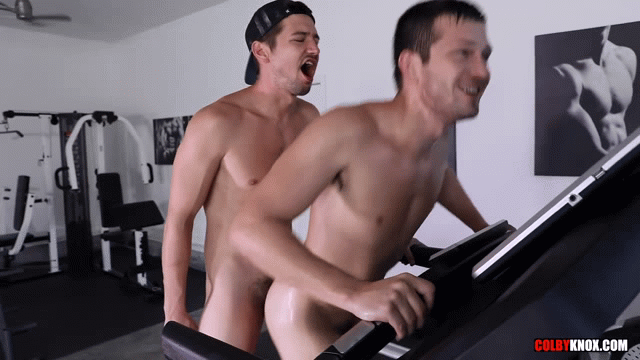 Running while being fucked at the same time? Without question, this is some of the best powerbottoming I've ever seen.
Mickey's ass sliding back and forth on Colby's cock is too much too for the top, and he starts cumming inside of Mickey, even as Mickey is still running! The creampie comes pouring out a few seconds later: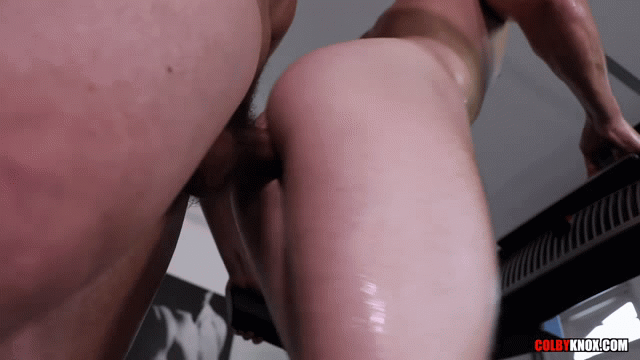 Mickey shoots his load next, but before he does, he bends over to show off his creampied ass, and you can see a massive amount of pre-cum dripping from his cock: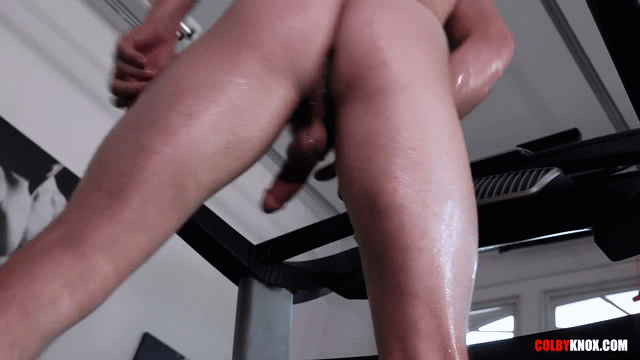 A sweat and cum-drenched Mickey shoots his load all over his husband (and all over the treadmill) to close out the scene:
This is one of the hottest, most unexpected, most creative, and most uninhibited fuckfests of 2018. Simply put, it's one of the best gay porn scenes of 2018. Clip (watch full scene here):
[
ColbyKnox: Colby Chambers Fucks Mickey Knox Bareback
]