Surprise: Colby Jansen Is Launching His Own Gay Porn Studio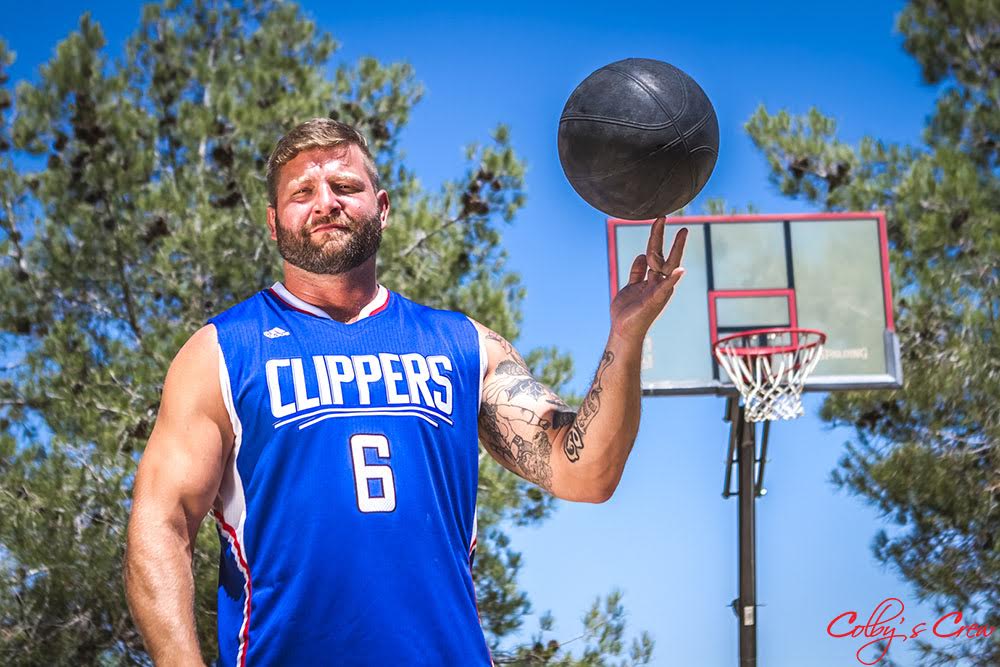 Just last week, Colby Jansen complained publicly to Men.com for promoting him as an exclusive, when he is in fact no longer an exclusive with the studio. Today? Colby Jansen has announced the launch of his own gay porn studio, "Colby's Crew." It's being run by new content producer Dude Dollars.
Press release:
Boston, MA— Dude Dollars' new Managing Director, Ewan French, is pleased to announce the signing of Colby Jansen as Online Entertainment's (OE) new gay affiliate program's first exclusive model. OE recently announced the creation of Dude Dollars, its new affiliate program, and also unveiled plans to launch, this fall, its first website – ColbysCrew.com. The site will feature the award-winning All American furry jock, his sexy sex buddies and a bevy of hot newcomers. As a former professional rugby player, Jansen is playing up his passion for all things sports-related with Colby's Crew. Colby has always wanted to work on the creative side of the business and, by signing on as a Dude Dollars exclusive, he is solidifying his bond to the team and strengthening his bid to succeed with the launch of his namesake site. Colby Jansen will be offering his fans around the world the best of what Colby does: provide a hot and unprecedented look into his fantasy world. If jocks and sports are to be an important theme of the site, Colby's Crew will also take on a decidedly intergenerational flavor, almost always featuring a mix of more mature experienced men over 30 paired with younger 18 to 30 performers. As such, the site will delve into themes like: Office Manager/Intern, Professor/Student, Coach/Athlete, and more.
We've already seen Colby Jansen in over 100 scenes at Men.com featuring those exact scenarios, so I'm not sure how this studio will be unique in any way. They'll have a chance to prove themselves when Dude Dollars and "Colby's Crew" launch at the end of October.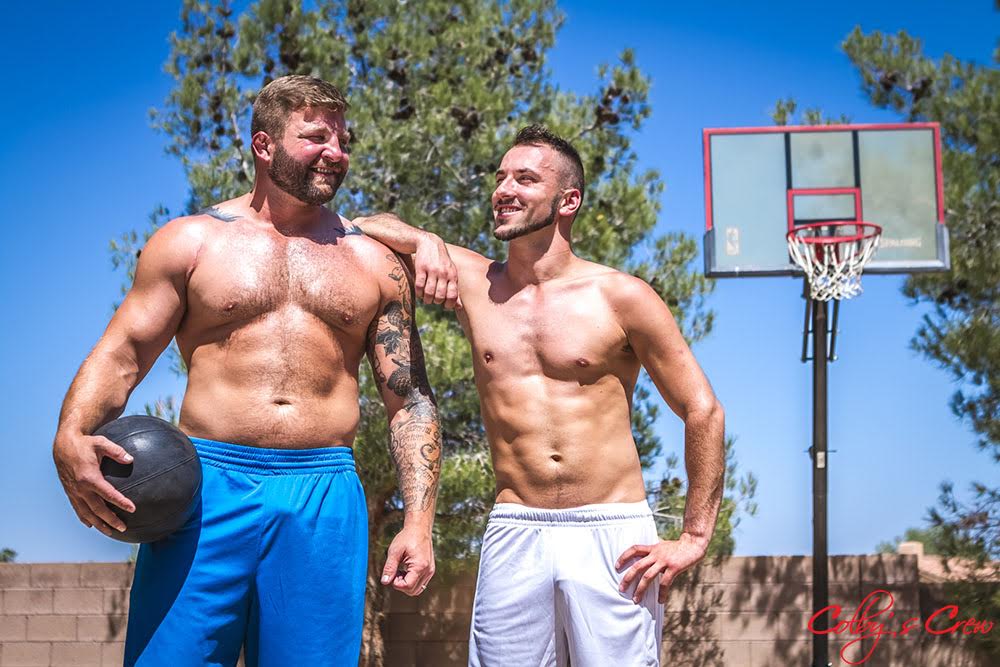 More:
"This Dude Dollars team is so great! I am so honored to be working with them to launch Colby's Crew," said Colby Jansen. "We are bringing together a stellar cast of seasoned performers and hot newcomers that will give the site a unique flavor and market position. And now, to sign as a Dude Dollars exclusive is for me the cherry on the cake! I am so thrilled to contribute to Dude Dollars success with this new venture."

"Colby Jansen is a stellar performer, a shrewd businessman and an all-around great guy!", said Ewan French of Colby's signing, as he is currently in the Boston-area with the entire Dude Dollars team to prepare for the site's launch and to shoot new content. "We are so pleased with the direction that all the prep work has taken in developing Colby's Crew as a unique and strong brand that will stand as Dude Dollars flagship site in the coming years."
These promo photos are giving me Icon Male Photoshop realness meets Mick Hicks (he used to do the photos for the old NextDoor sites), but no information was provided regarding directors, photographers, or any other behind-the-scenes crew for the site.