Colby Keller And Tayte Hanson Take Turns Fucking Each Other For Christmas
Santa is cumming early, and once you click play on this video, you probably will, too. CockyBoys' Christmas gift to fans was just delivered a day early, and it's a holy flip-fuck scene between Colby Keller and Tayte Hanson.
Colby and Tayte's combined star power is bound to make heads explode, so try and keep it together as you witness the Christmas miracle of their festive fireside flip-fuck.
Before they give each other their big presents, Colby Keller and Tayte Hanson admire each other's ornaments as they trim the tree. And speaking of trim, this scene marks the debut of Tayte Hanson's shorter, sexier new haircut.
While it might be better to give than to receive, it's even BETTER when you give and receive, as Tayte Hanson and Colby Keller take turns fucking each other in multiple positions.
Tayte and Colby were so excited and appreciative of each other's gifts, they didn't even need to be unwrapped!
'Tis the reason for the season: Colby Keller and Tayte Hanson flip-fucking.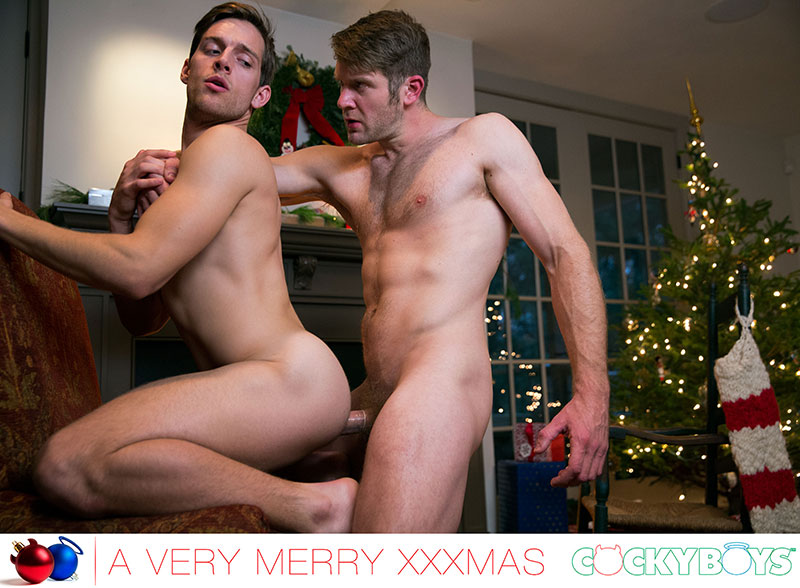 Don't forget to watch until the very end of the scene, when Colby Keller erupts with one of his signature loads, drenching Tayte Hanson in a thick, white, sweet layer of creamy Christmas cheer! (There's an egg nog pun here, but I'll stop.)
Trailer (full video here):
[
CockyBoys: Tayte Hanson & Colby Keller Flip-Fuck
]