Here's The Bleak Finale Of Trapped, In Which Kurtis Wolfe Kills Colby Keller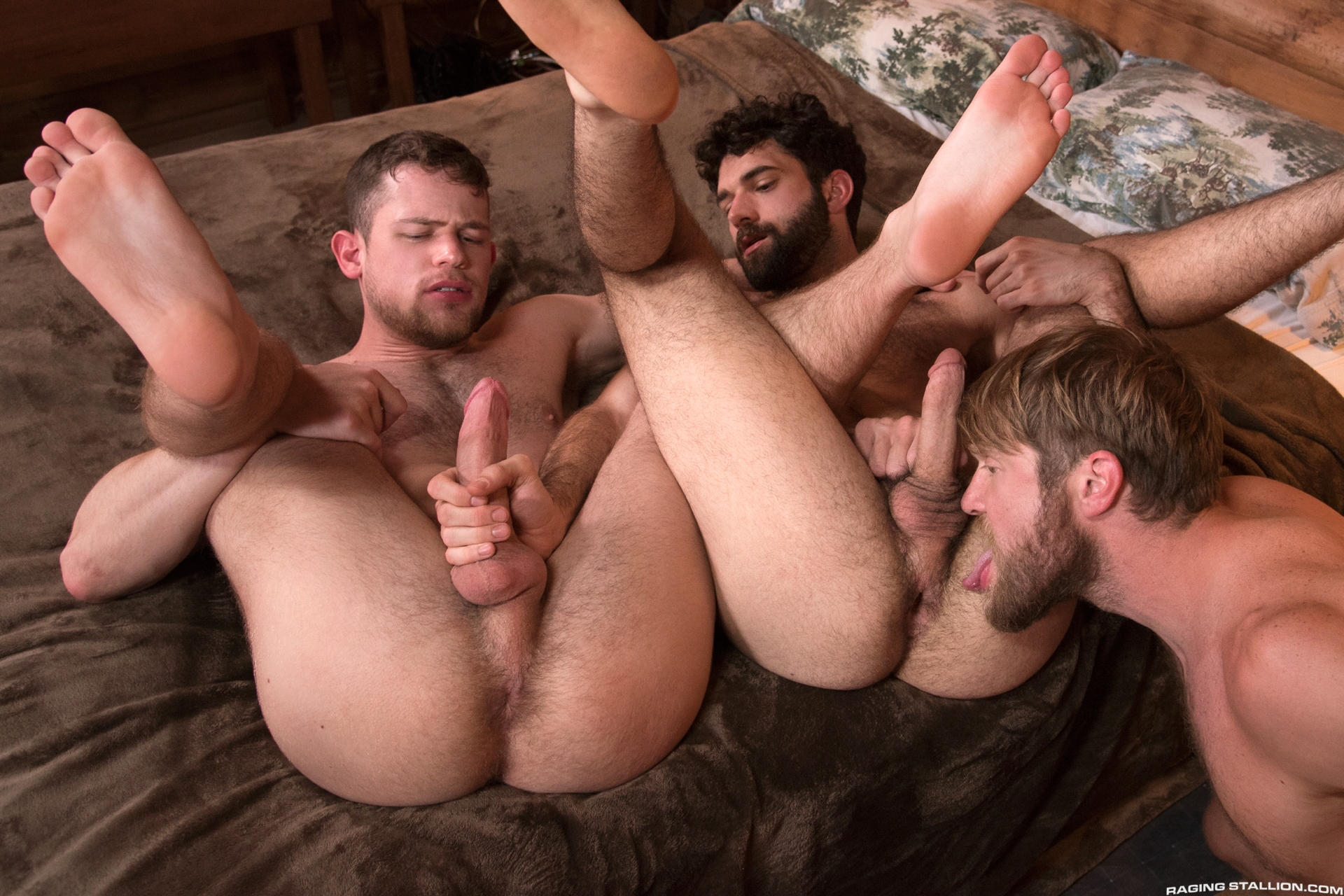 If you enjoy watching gay porn scenes that end in murder, tears, and one naked gay porn star sitting alone next to a dead body, today's your lucky day! As previously reported, Kurtis Wolfe's character shoots and kills Colby Keller's character at the end of Raging Stallion's Trapped, and with the full release of that scene today, we can now see how the murder plays out: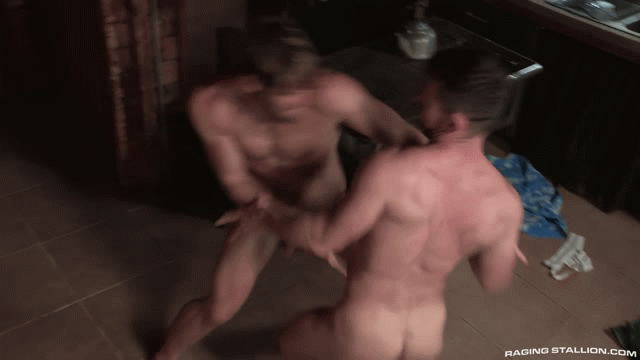 People committing murder probably shouldn't look this good, but a gun-wielding and naked Kurtis Wolfe is hot af, tbh.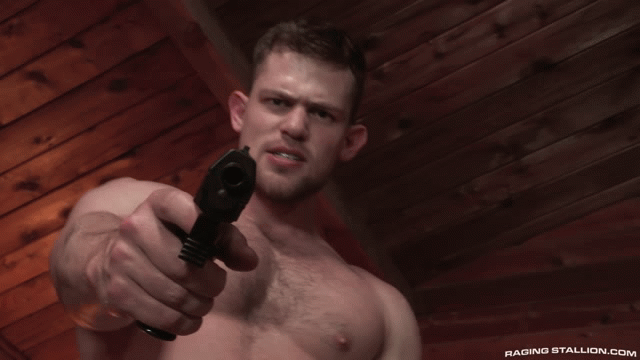 After Colby is shot and dead, Tegan Zayne emerges from another room and is visibly upset, as his former boyfriend has just killed his new boyfriend. Instead of doing the normal thing and calling the police, Tegan spits in Kurtis' face, says he never wants to see him again, starts crying, then jumps through a car window naked (because opening the door wouldn't be melodramatic enough for Tegan) and drives away. Girl, bye.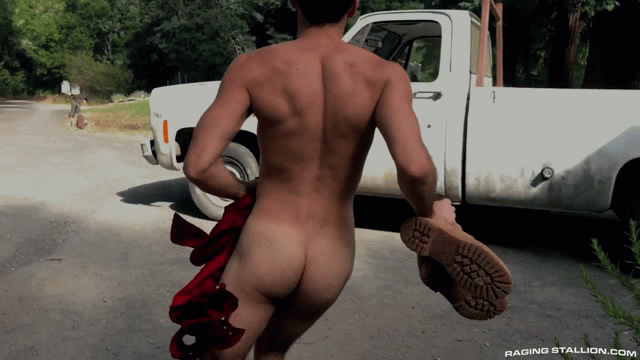 As if this weren't bleak enough, the movie ends with Kurtis Wolfe sitting naked, alone, and dejected, while Colby Keller's corpse rots on the floor next to him.
In other words, a totally pleasant and uplifting finale! Clip (watch full scene here):
For those only interested in the sex, the scene does feature a three-way prior to the murder, with Colby Keller fucking both Tegan Zayne and Kurtis Wolfe, then cumming in both of their mouths: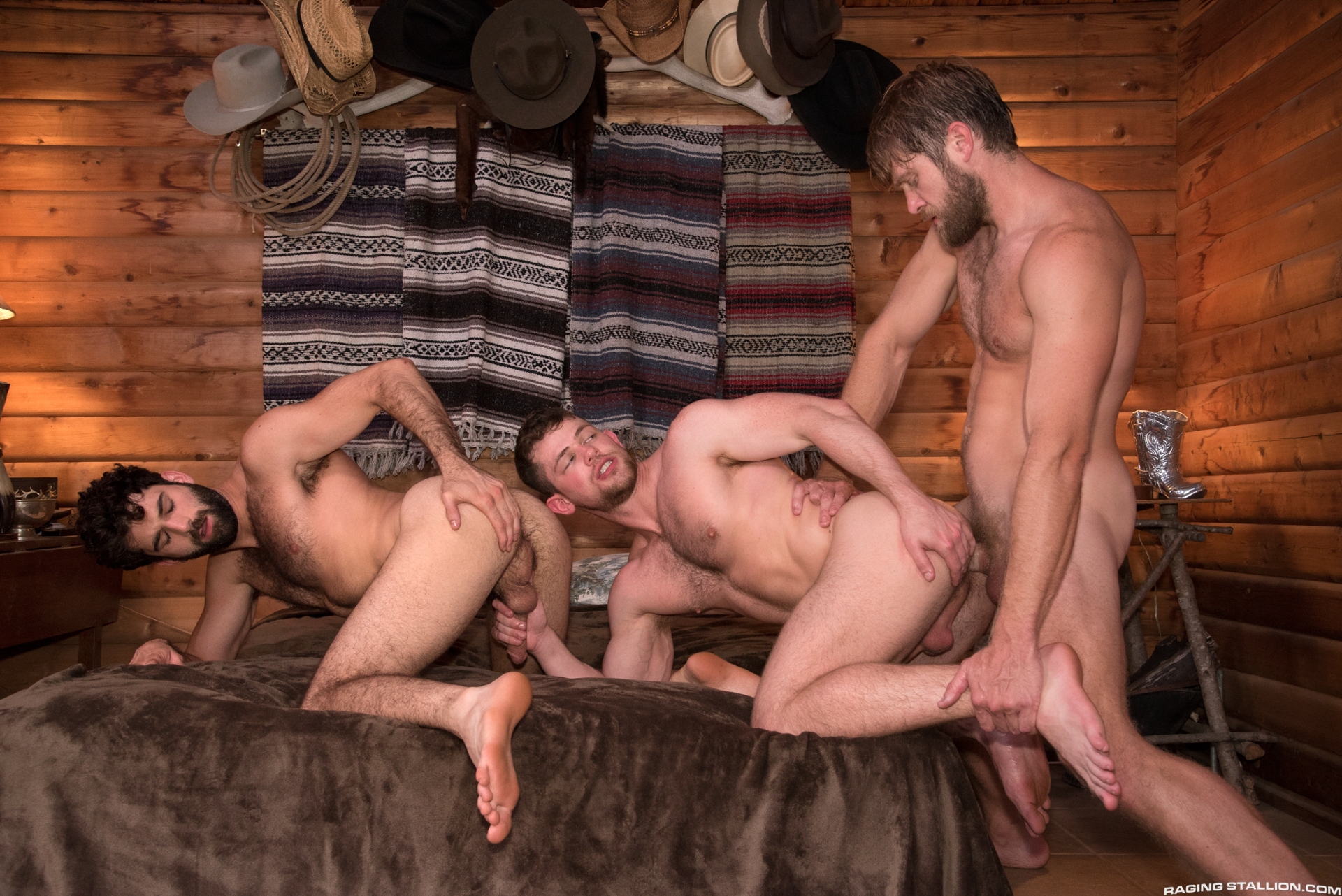 Trailer (watch full scene here):
[
Raging Stallion: Colby Keller, Tegan Zayne, And Kurtis Wolfe
]