Big-Dicked Teen Wrestler Collin Simpson Rides Thick-Cocked Jock Zach Douglas
GayHoopla's teen wrestler Collin Simpson easily made one of the best gay sex debuts of 2016 when he topped the fuck out of Forrest Marks in May, as you'll recall: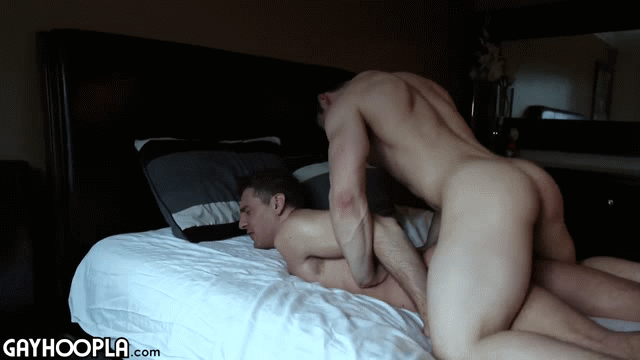 Collin Simpson's big cock, big muscles, and big ass make him basically the best gay porn newcomer of the year. Because he proved to be such a good top, I was worried that his skills would be wasted when I heard that he'd be bottoming today. Turns out, there is absolutely nothing to worry about.
Collin Simpson is as good a bottom as he is a top, and if you want proof, look at his scene being released this weekend.
Lucky powertop Zach Douglas does a great job pounding Collin's huge ass: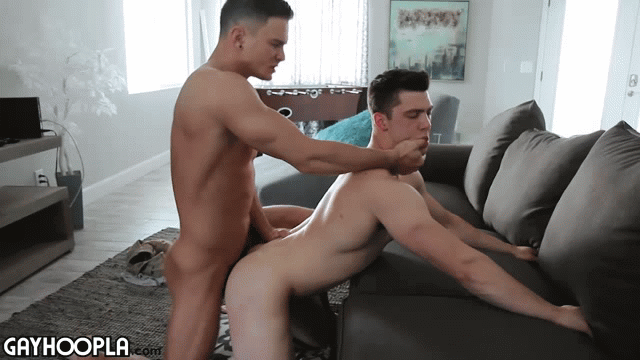 It's rare enough these days to have a gay porn star who is so anatomically perfect. And the fact that Collin is also such a good performer makes him kind of unbelievable.
Is he even real??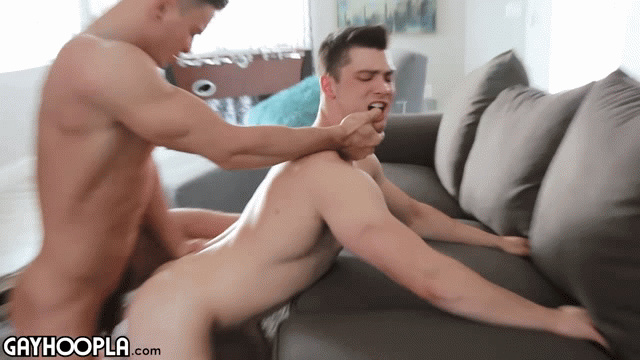 Even Collin Simpson's back is worth jerking off to: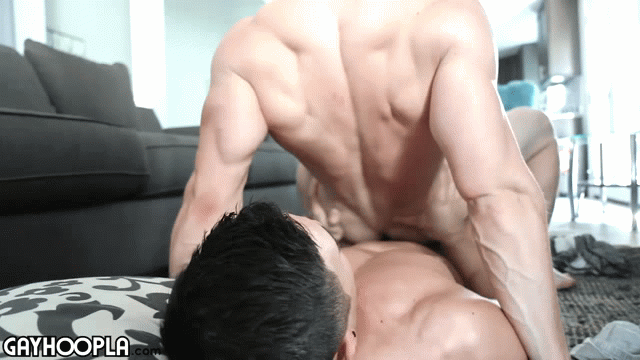 Jesus Christ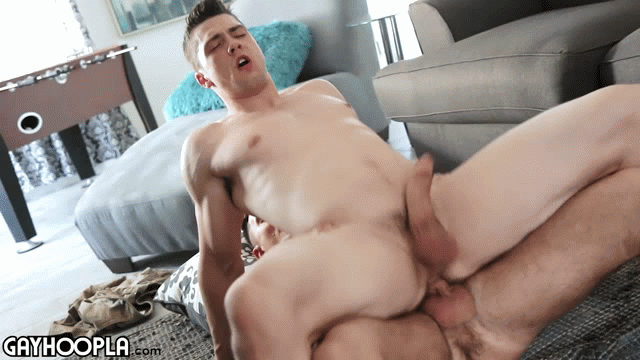 bye.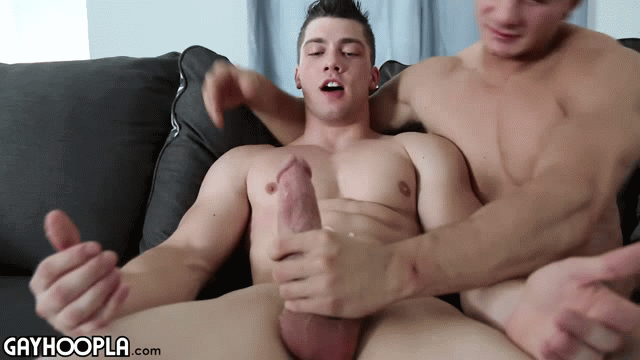 Trailer (watch full scene here):
[
GayHoopla: Zach Douglas Fucks Collin Simpson
]