True Or False: This Is The First Time Ryan Lacey Has Received A Gay Blowjob
Welcome to another installment of Str8UpGayPorn's True Or False? This series asks you, the readers, to judge whether something is true or false about a gay porn scene and/or the performer(s) in it, and you can share your opinion in the poll and/or the comments below.
Today's True Or False is all about GayHoopla model Ryan Lacey and whether or not this is the first time another man has ever sucked his cock.
GayHoopla veteran Collin Simpson is the lucky cocksucker today, and before Collin goes to work on Ryan's big dick, Ryan tells the GayHoopla crew that this is the first time he's ever put his penis inside a man's mouth. Is Ryan telling the truth?
Based on Ryan Lacey's blank, expressionless face throughout the scene, I'd say he's probably telling the truth. Unless he's one of the greatest gay porn actors of all time, Ryan appears to be having the most awkward experience of his entire life.
Also, despite Collin Simpson's adequate blowjob skills (including some deep-throating and simultaneous cock stroking), Ryan doesn't ever become fully erect in this scene, which means he's not really into this at all. Imagine having someone as hot as Collin Simpson sucking your cock, and not being able to get hard?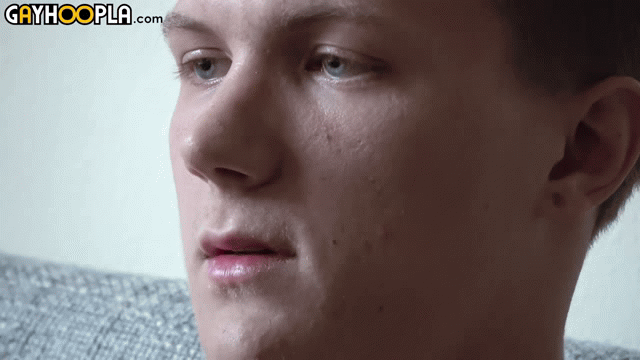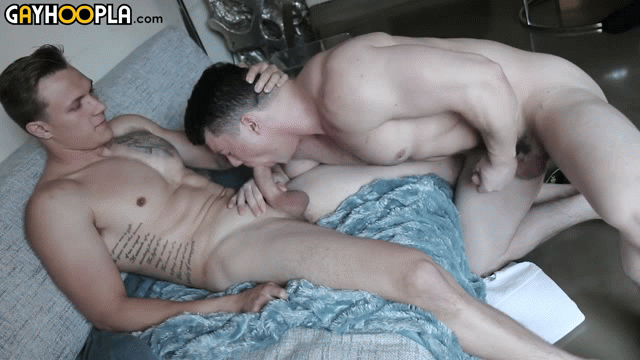 While Ryan is able to cum and is smiling at the end, I'm still leaning towards definitely "true" on this one, but watch the trailer below and decide for yourself.
Trailer (watch full scene here):
[
GayHoopla: Collin Simpson Sucks Ryan Lacey's Cock
]