Now That He's Left GayHoopla, At Which Studio Would You Like To See Collin Simpson Next?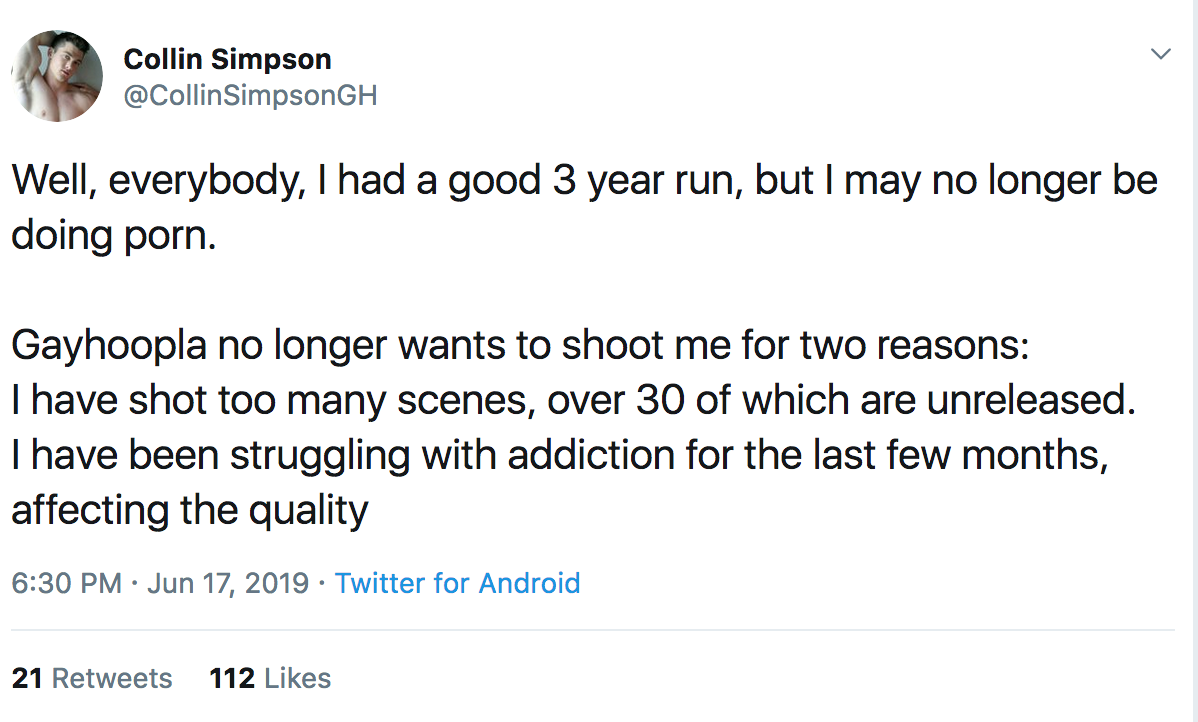 Back in June, GayHoopla gay porn star Collin Simpson announced that he'd be retiring from gay porn due to his "struggles with addiction," as seen in the tweet above. Then, in July, dozens of fans claimed to have witnessed Simpson overdosing on heroin during a live Chaturbate show (Str8UpGayPorn reviewed the footage of the show, and Simpson did appear to be dangerously intoxicated, although it's not clear what specific drugs he might have done).
The good news is, two months later, Simpson appears to be in good health and good spirits following the alleged overdose, and he's back on Twitter (using the name "James Proctor") interacting with fans. Over the weekend, he posted the below photo, along with the caption, "I guess I can bless y'all with a dick pic, for old times sake":
Simpson has also reminded fans that he'll no longer be working with GayHoopla or HotGuysFuck, and he's asked fans for suggestions on where he should work next: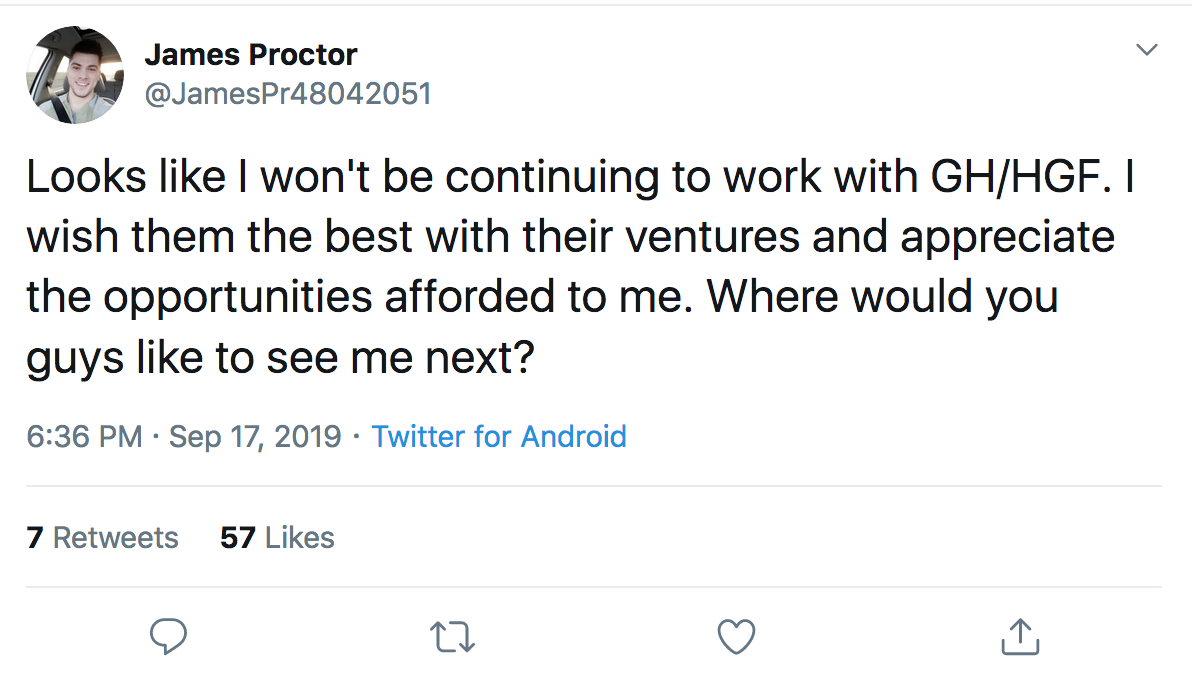 After several studio suggestions from fans, Simpson says that he's reached out to Men.com:
While he might be headed to Men, at which studio would you like to see Collin Simpson performing?
And ICYMI, one of Collin Simpson's last GayHoopla scenes (he has several more unreleased, and one coming out this week) was released last month, and it was a good one. In this three-way, Collin took two cum facials from dreamy Jayden Marcos and muscle hunk Blake Michael (watch full scene here):
[
GayHoopla: Collin Simpson Fucked By Jayden Marcos And Blake Michael
]