Quick Poll: Is Corbin Colby Hot?
Unlike a post earlier today with a headline that was not a trick question, this post's headline is in fact a trick question, as we all clearly know the answer to the question of whether or not Corbin Colby is hot. Yes, duh, Corbin Colby is insanely hot.
Corbin Colby made his gay porn debut in a couple of great GuysInSweatpants scenes over the summer, and he's now appearing in scenes for Helix Studios. Sorry for stating the obvious, but his face and his body are both gorgeous. And, good God, do not even get me started on his cock.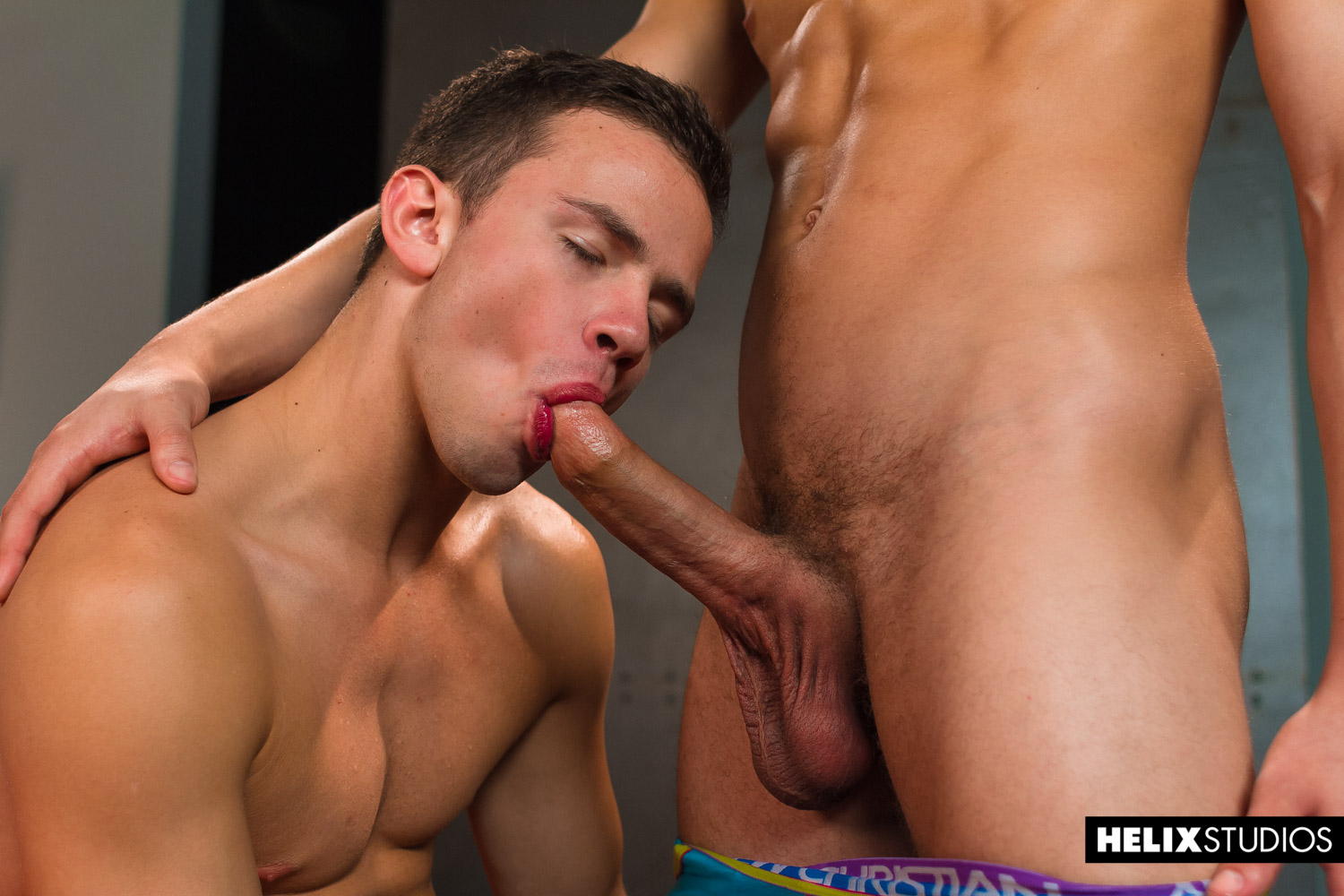 In short, Corbin Colby is flawless and is the rare (nowadays, at least) gay porn triple threat: Face, body, and cock.
As you can see, Corbin Colby's first Helix scene was out last month. In it, he fucked Logan Cross bareback.
For Corbin Colby's next scene, which came out yesterday, he did a solo jerk off video that was filmed by performer Max Carter.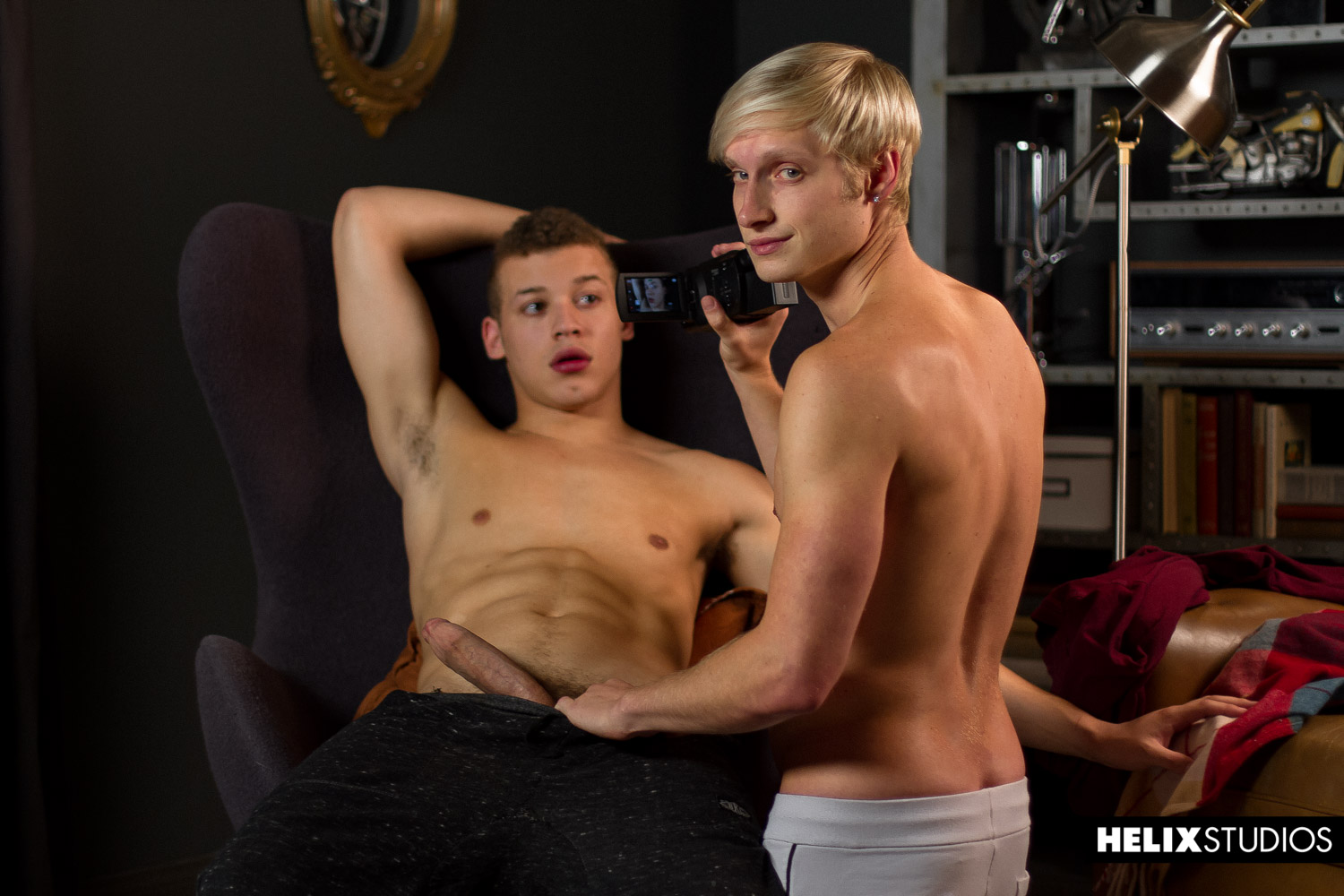 Max joins in (who wouldn't) and helps Corbin him jerk off for a while, and Corbin ends up sucking a load out of Max's cock, too.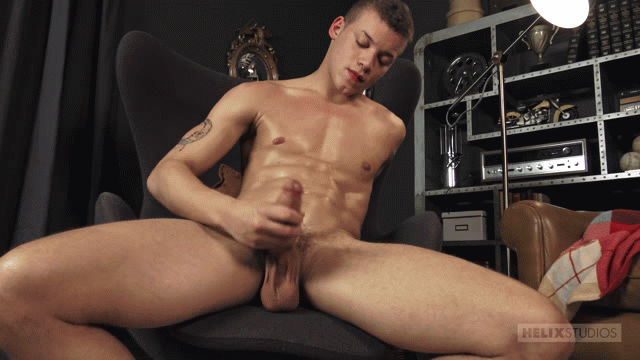 Trailer (watch full scene here):
[
Helix: Corbin Colby And Max Carter
]
Corbin Colby's new scene today is possibly the best one yet, co-starring similarly horse-hung top Blake Mitchell and Helix's legendary bareback powerbottom Kyle Ross.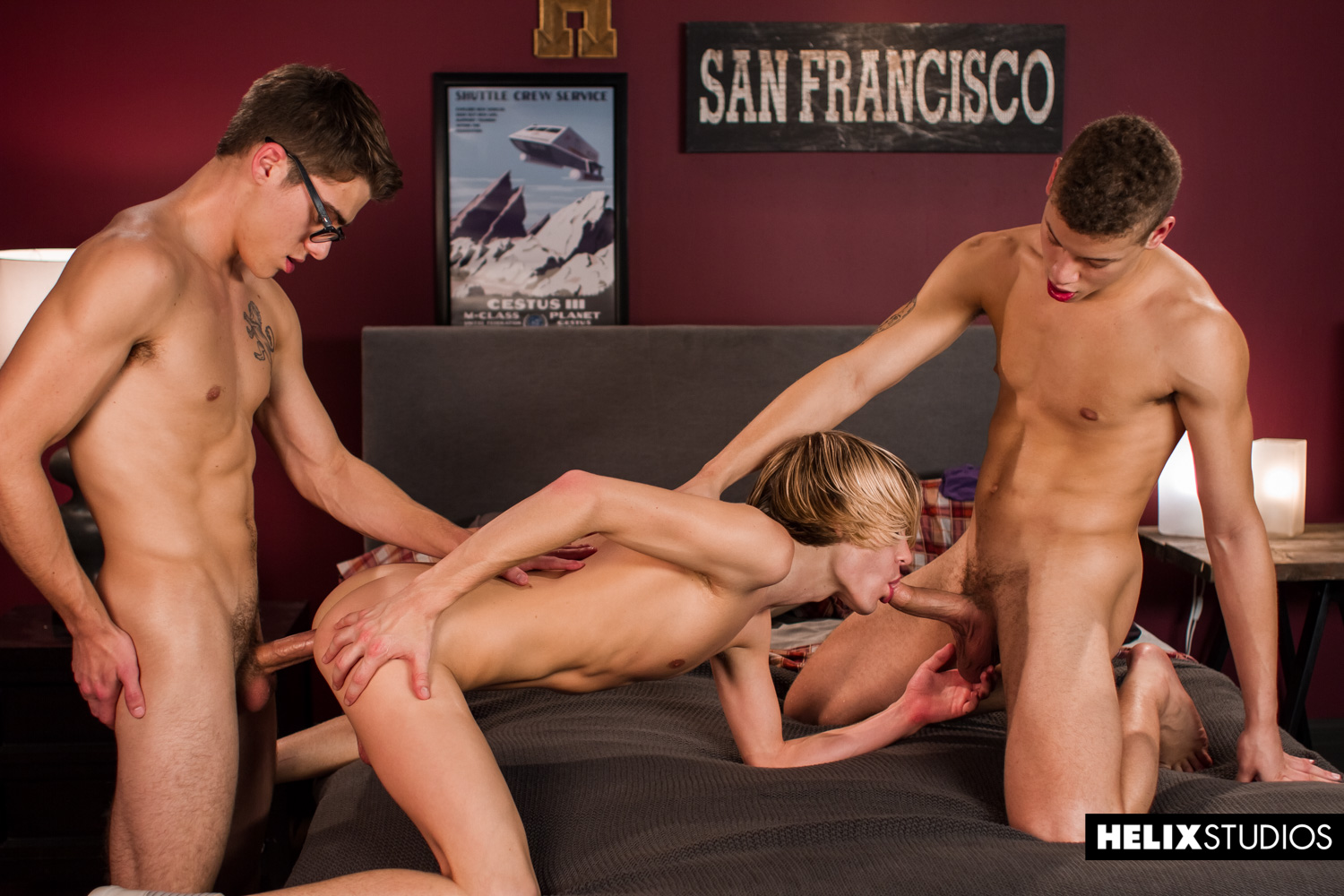 After being tag-teamed bareback, Kyle Ross does the unthinkable and actually takes both Blake Mitchell and Corbin Colby's massive cocks inside his ass at the same time.
Even if for some reason you weren't a fan of any of these guys (maybe you're straight, or blind), you'd still be amazed and impressed at the sight of this DP.
This scene ends with Kyle shooting a huge load while Corbin slams him. Then, Blake shoots in Kyle's mouth (both Kyle and Corbin eat Blake's cum) and Corbin shoots in Kyle's mouth a few seconds later.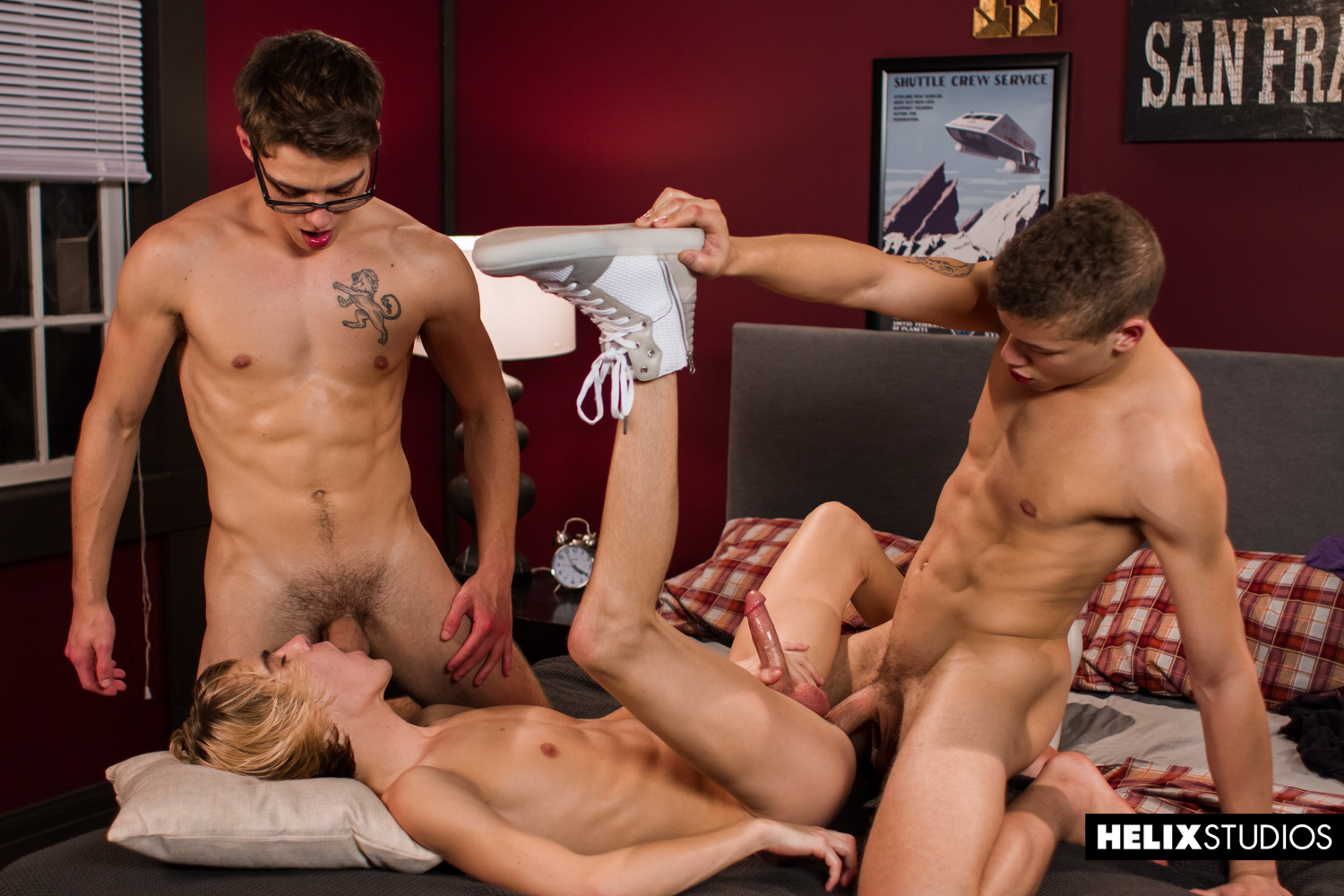 Trailer (watch full scene here):
[
Helix: Corbin Colby And Blake Mitchell Double-Penetrate Kyle Ross Bareback
]