Surprise! Corbin Fisher's Adriano Makes Bottoming Debut Being CREAMPIED By Roman In "Fucking Adriano"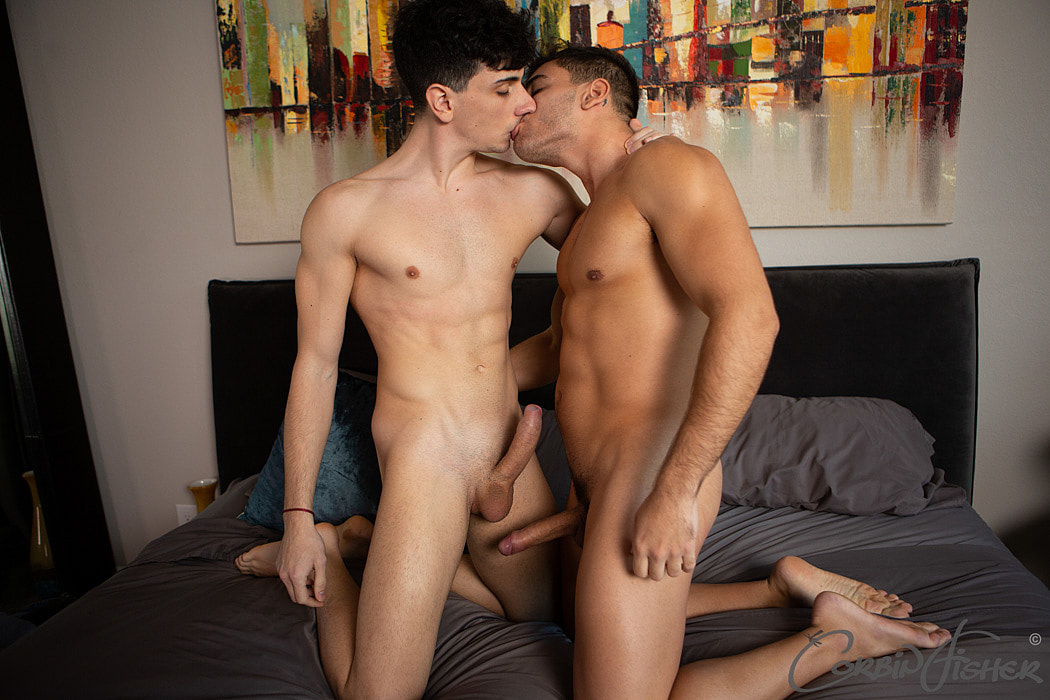 Guess all my old headlines that read "top-only star Adriano" are no longer true, because the gay-for-pay star is making his bottoming debut today on Corbin Fisher, and his top is none other than Roman.
Roman was Adriano's first bottom when he debuted on the site in February, and now it's time to return the favor.
Sometimes I say "surprise" as a joke, but this is not one of those times! I'm genuinely shocked, as I never even thought Adriano would be back for a second sex scene as a top, let alone a bottoming debut almost six months later. (Although, this scene could've been filmed on the same week he filmed all of his other scenes with CF last year.)
You can really tell this is Adriano's first time being fucked, as he takes it pretty slow at first, and he looks uncomfortable until he finds a rhythm. He does eventually get into it, and Adriano cums while he's riding Roman's cock.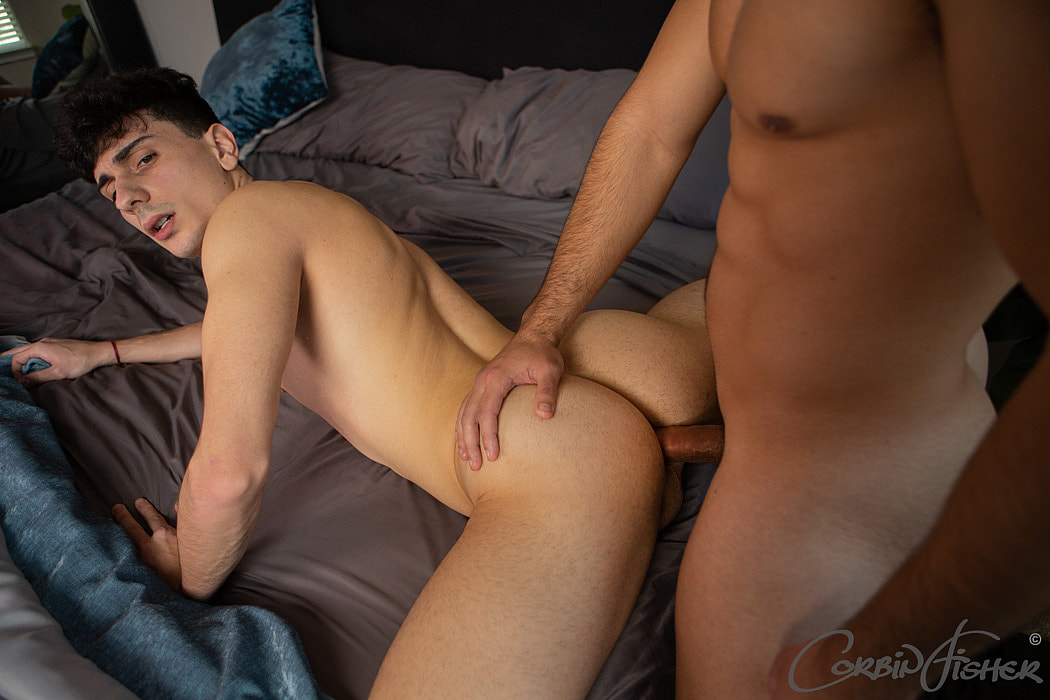 The surprises are aplenty in this video, because after fucking the cum out of Adriano, Roman actually creampies the Italian ballet dancer.
Note that this is no small internal where the top pulls out after cumming just a little bit in and around the bottom's hole. This is a full-blown creampie, with Roman pumping a river of cum up Adriano's ass.
What's next? Adriano's DP debut? I doubt it, but this is more than I ever imagined we'd see from him, so I'm quite impressed. Trailer (watch full scene here):
[
Corbin Fisher: Roman Fucks Adriano Bareback
]