Corbin Fisher's Barron Fucks A WOMAN For The First Time In Nearly Three Years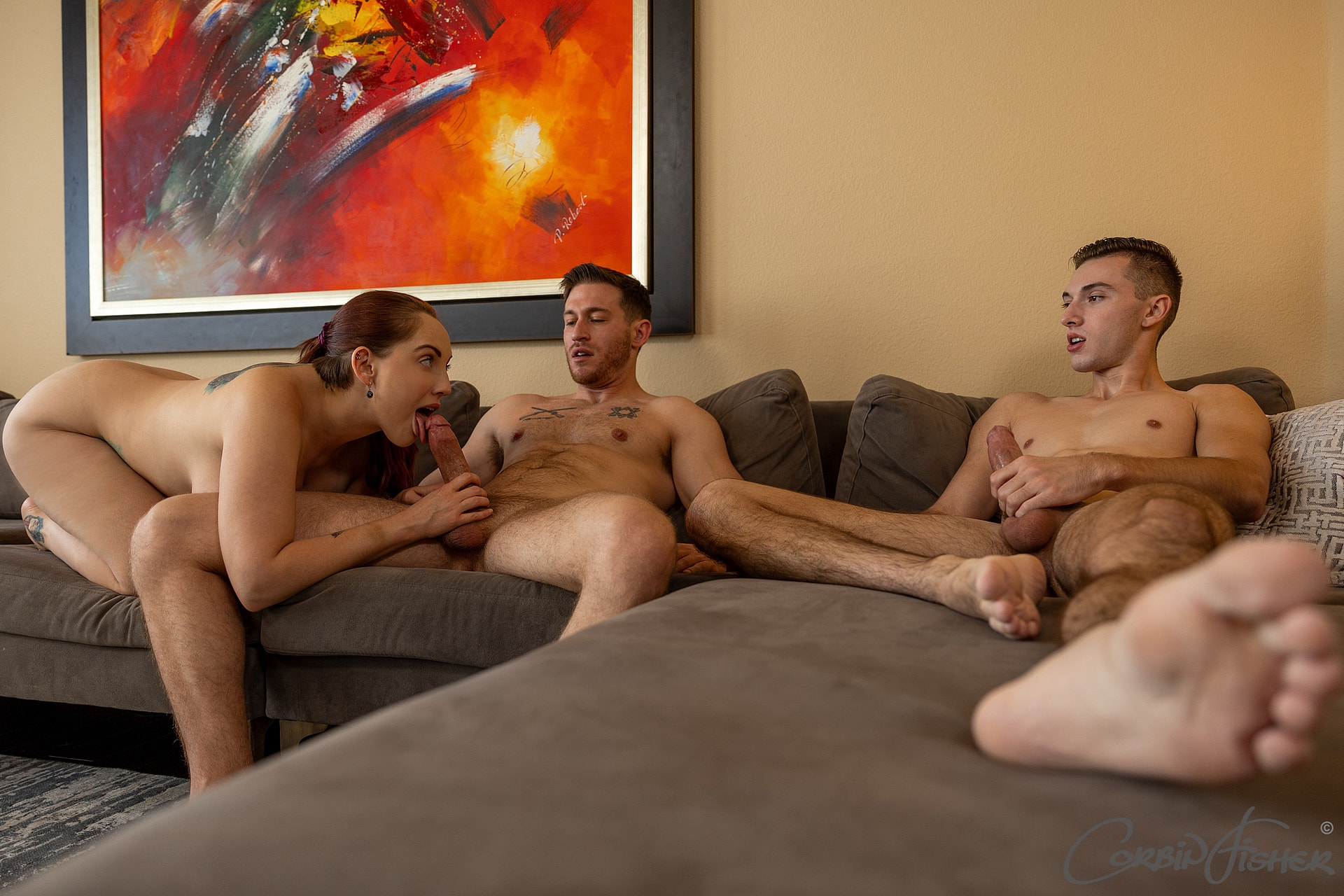 It's been so long since Barron fucked a woman on Corbin Fisher (30 months, to be exact), I bet you forgot that he was bisexual? Well, surprise, bitch!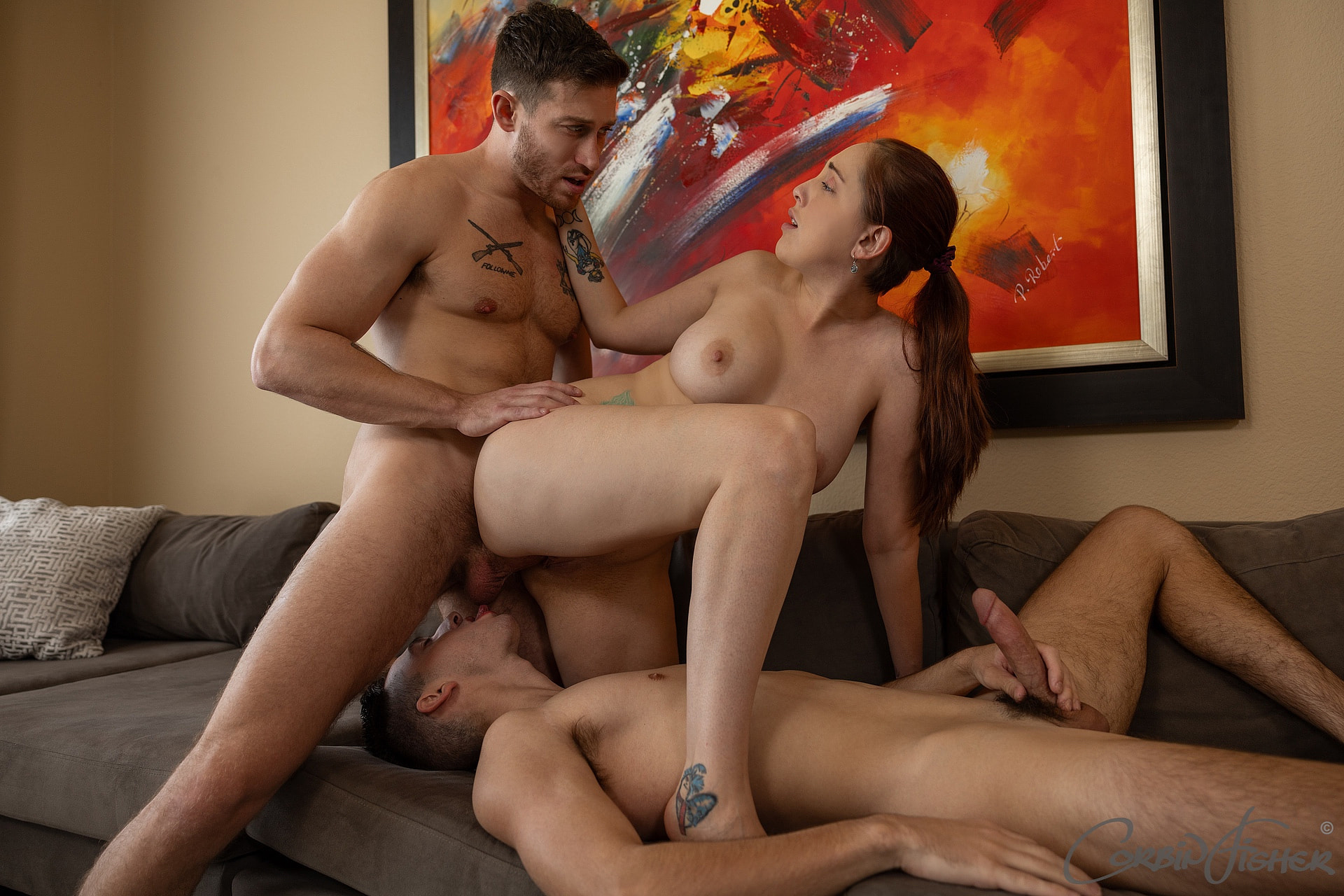 She may not be deemed worthy enough to have a name on Corbin Fisher, but Ponytail Girl is still officially the luckiest woman on earth, because she gets to have Barron's bareback cock inside of her today in this bisexual three-way.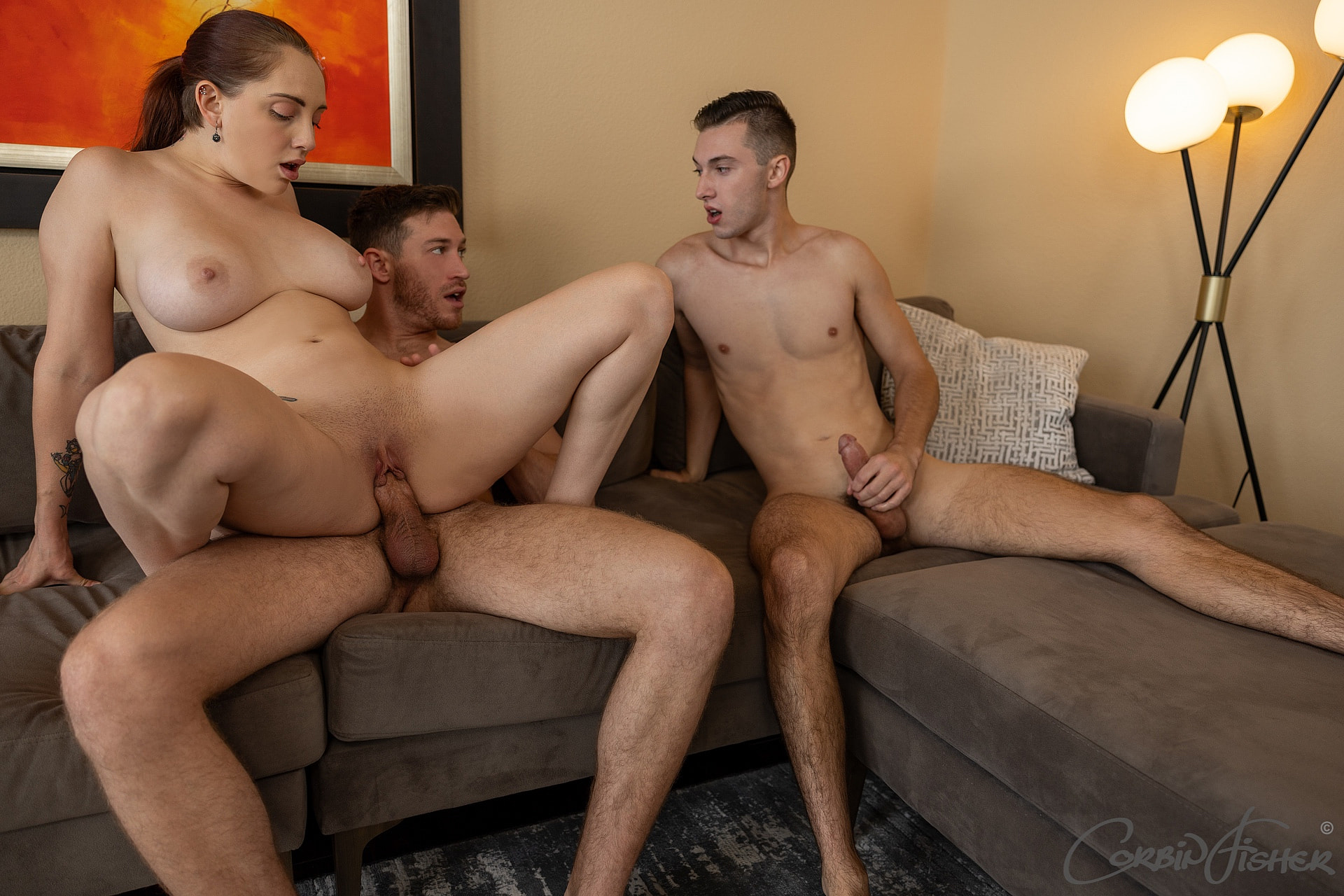 Meanwhile, who's the luckiest guy on earth? That would be cuck Chris, who gets to sit and watch as Ponytail Girl slobbers all over Barron's big dick before she rides him raw.
Don't worry, Chris joins in on the fun soon enough, and it becomes a battle to see who can blow Barron the best.
Uh oh…the girls are fighting!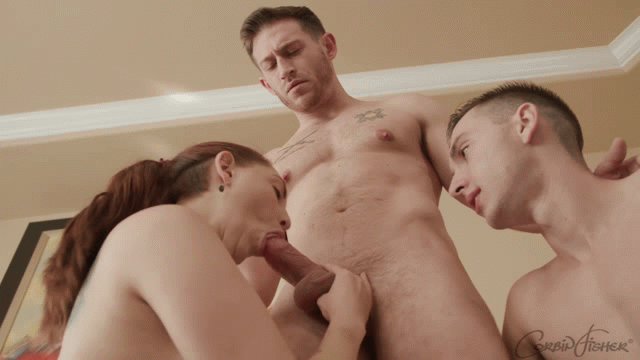 Just kidding, they're not fighting. In fact, it's sweet to see them politely sharing one of the most prized penises in porn.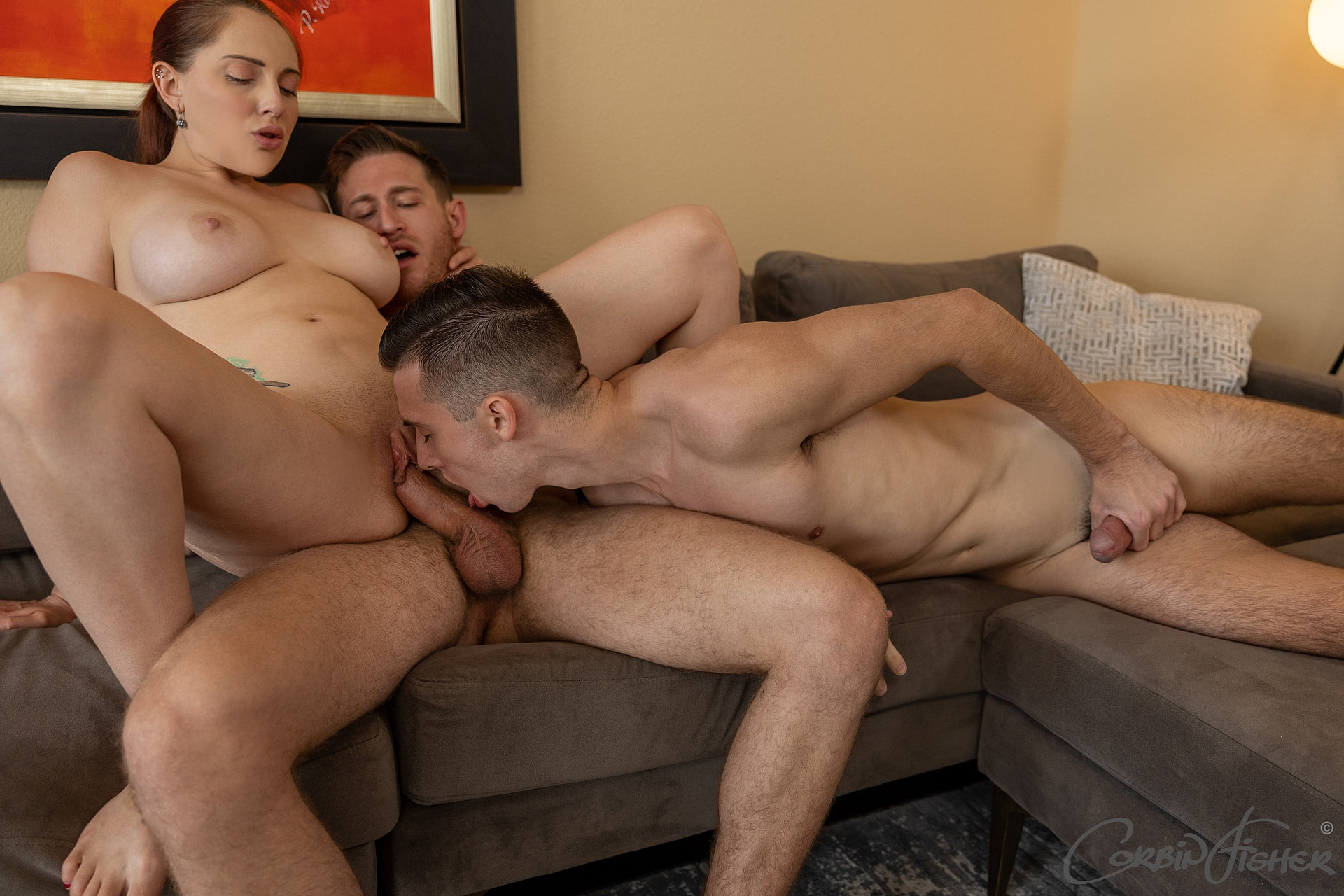 For those who don't enjoy watching straight sex, you're in luck, because Barron only fucks Ponytail Girl for about five minutes, and then it's Chris who gets the bulk of the butt fucking, as he's plowed by Barron for the remaining 11 minutes.
Meanwhile, Ponytail Girl sits somberly off to the side by herself, where she's left to her own devices: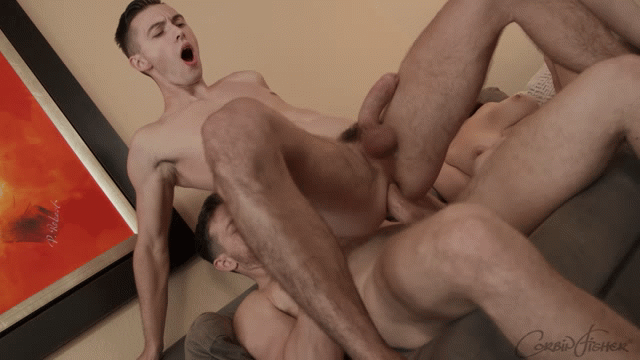 And who among us wouldn't do the same? I'm right there with you, sister friend.
Always the bridesmaid, never the bride…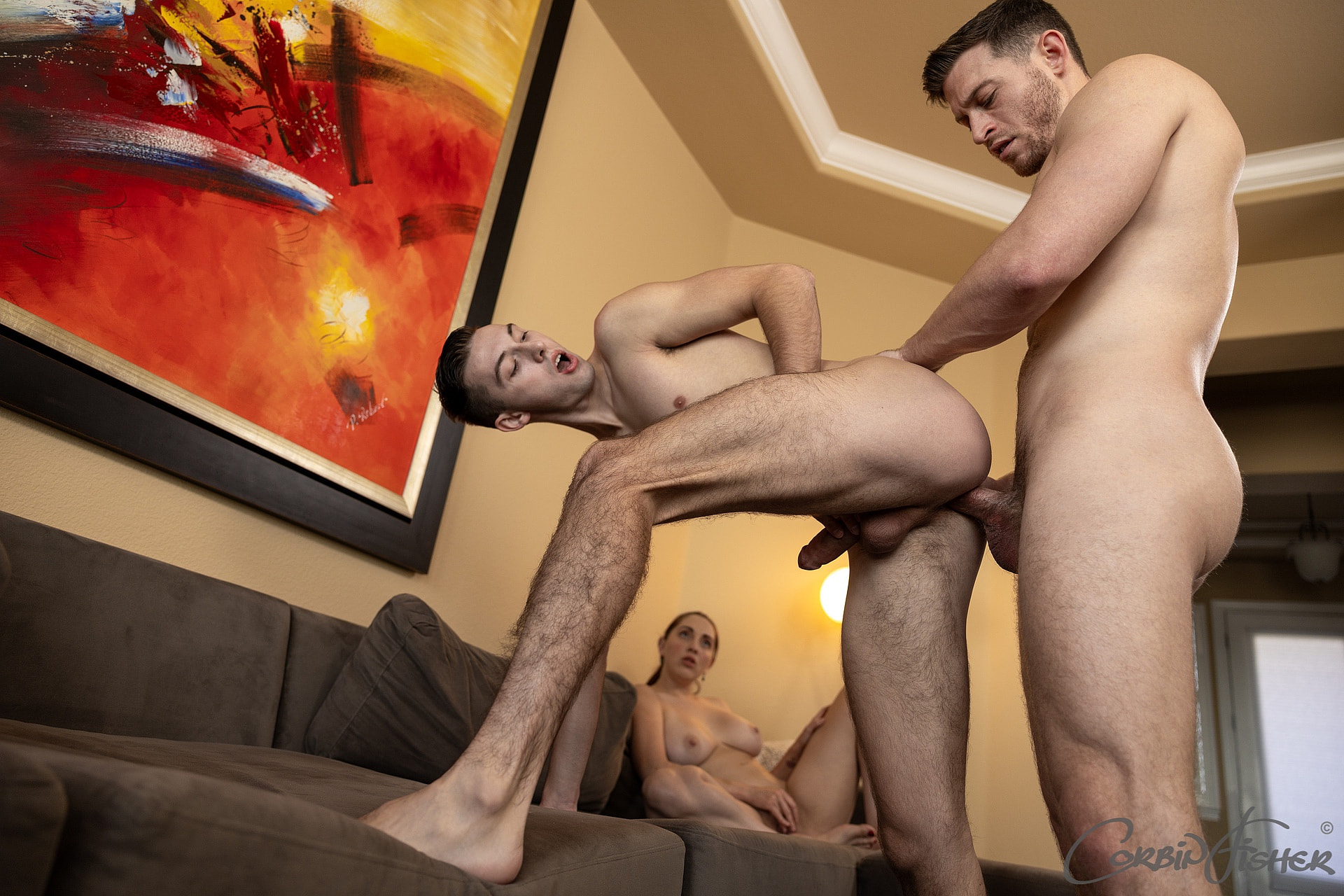 Barron saved up his load for the hole he apparently preferred, because he blasts a massive nut all over Chris's ass before pushing the cum inside:
All in all, there isn't too much bisexuality in this scene, as Chris doesn't really do anything with the woman. Although, he does undoubtedly taste her pussy juice when Barron goes from her snatch to Chris's mouth: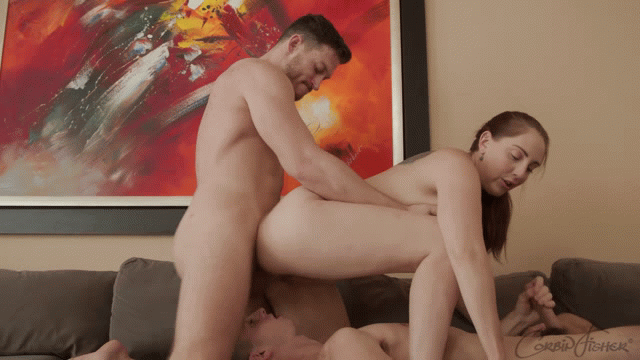 So, if you're not into boobs and pussy, just fast forward to when Chris and Barron go one-on-one, because their fucking is outstanding. Trailer (watch full scene here):
[
Corbin Fisher: Barron Fucks Chris And A Woman Bareback
]