Corbin Fisher's Barron Fucks Layton (Who The Hell Is Layton?!)
I'm gonna try and not be a jealous bitch, but why does someone we've never seen before get to have king Barron's cock in his mouth for his first Corbin Fisher scene?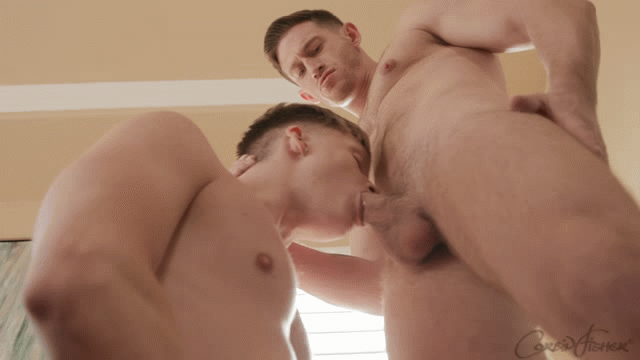 Please meet Corbin Fisher newcomer Layton, who has hit the ultimate gay porn jackpot in his debut scene, because in addition to tasting Barron in his mouth, Layton also gets to feel what it's like to have Barron's cock in his ass: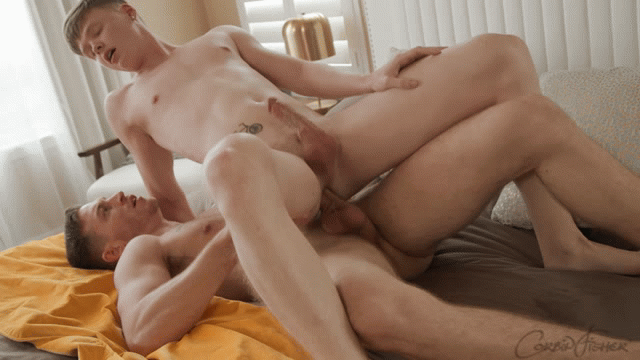 Other than being 23 years old and standing 5'9″, little is known about Layton so far, but he must've done something right for the CF gods, because again, they've blessed him with Barron. The CF scene description:
The instant Layon arrived at CF he let us know he was up for some hot, intense times and eager to take on anything we could throw at him. Young, energetic, and ready to have some fun – as well as ready to give his hole up to a hung CF stud – Layton was the ideal candidate to throw into a bedroom with Barron so these two could do what comes naturally. Once Barron saw Layton was up for taking it however Barron wanted to dish it out and eager to get his hole worked over, Barron didn't need to be asked twice. We all know what a studly top Barron is and just how masterfully he can work over a hole with that big dick of his. When it comes to skill levels, it's never Barron's skills as a top we're worried about. Rather, it's whether a bottom can handle it like Barron wants to dish it out that we're often unsure of. Well, no reason to be unsure about Layton's abilities to take it! He wants Barron's dick, and he can handle Barron like a champ!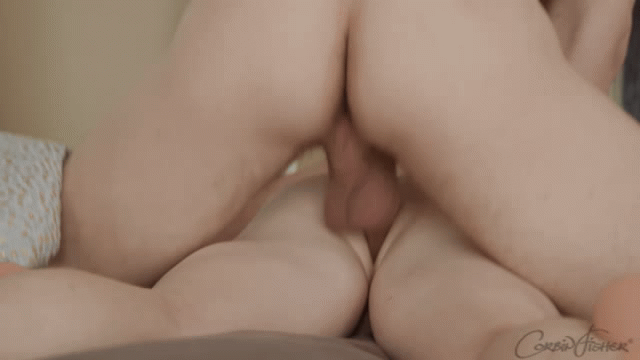 Trailer (watch full scene here):
[
Corbin Fisher: Barron Fucks Layton Bareback
]