Corbin Fisher's Barron Returns After 5-Month Hiatus For Hallucinatory Fuckfest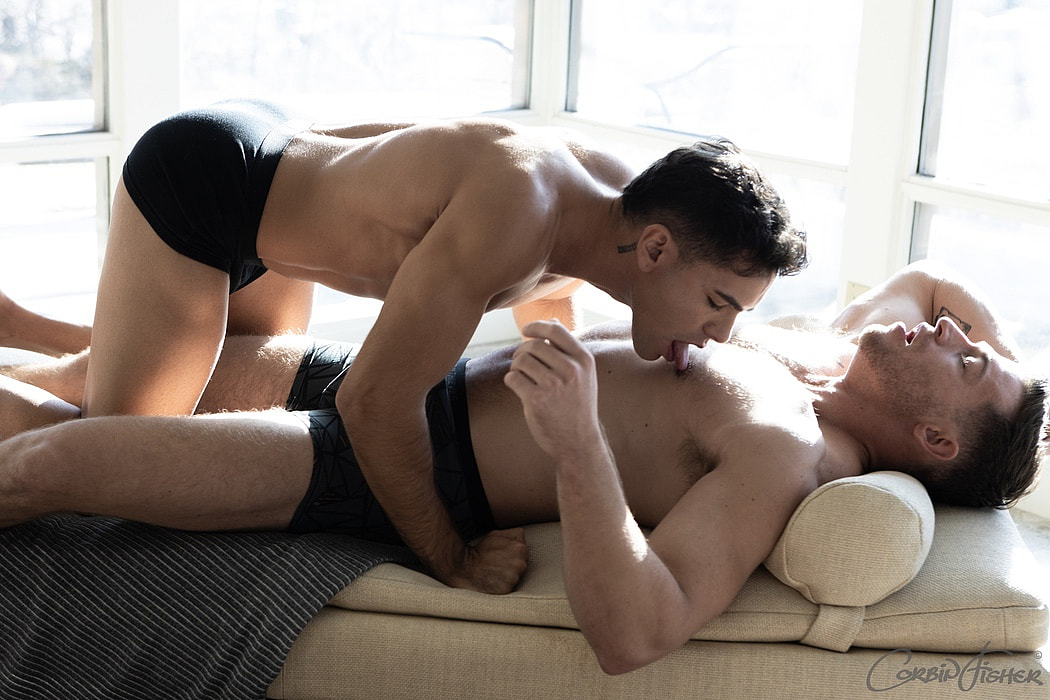 Miss him? Barron, arguably the most lusted-after top at Corbin Fisher, is back after a five-month hiatus, and he's being welcomed home to the studio by none other than Roman, who teased just a few weeks ago that this scene was coming.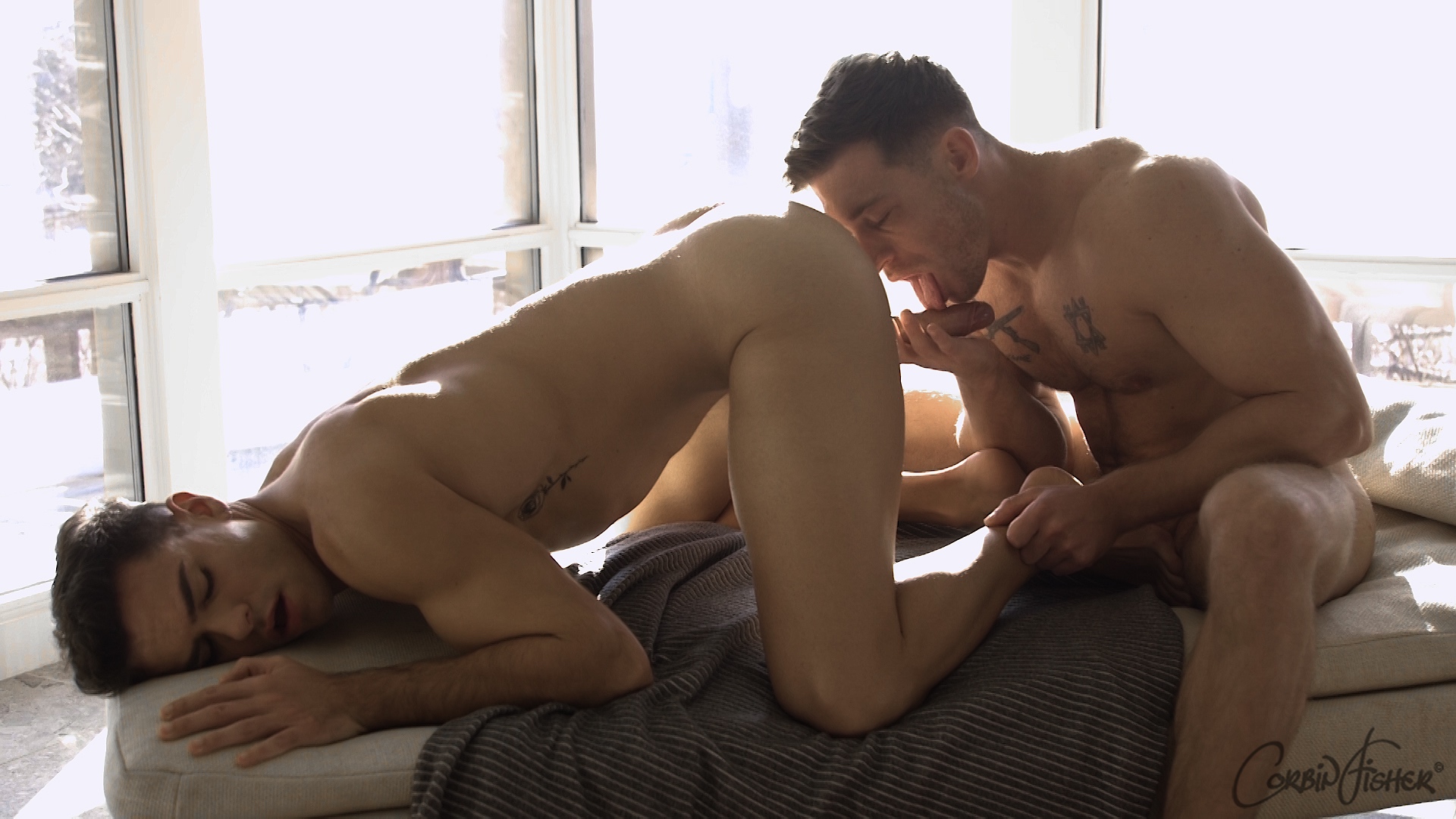 Barron and Roman have fucked several times before, but I can't complain about seeing them together again since their last duo scene was released over two years ago.
The one thing I will complain about is the insane lighting (or lack thereof? it's hard to say what's going on here) in this scene.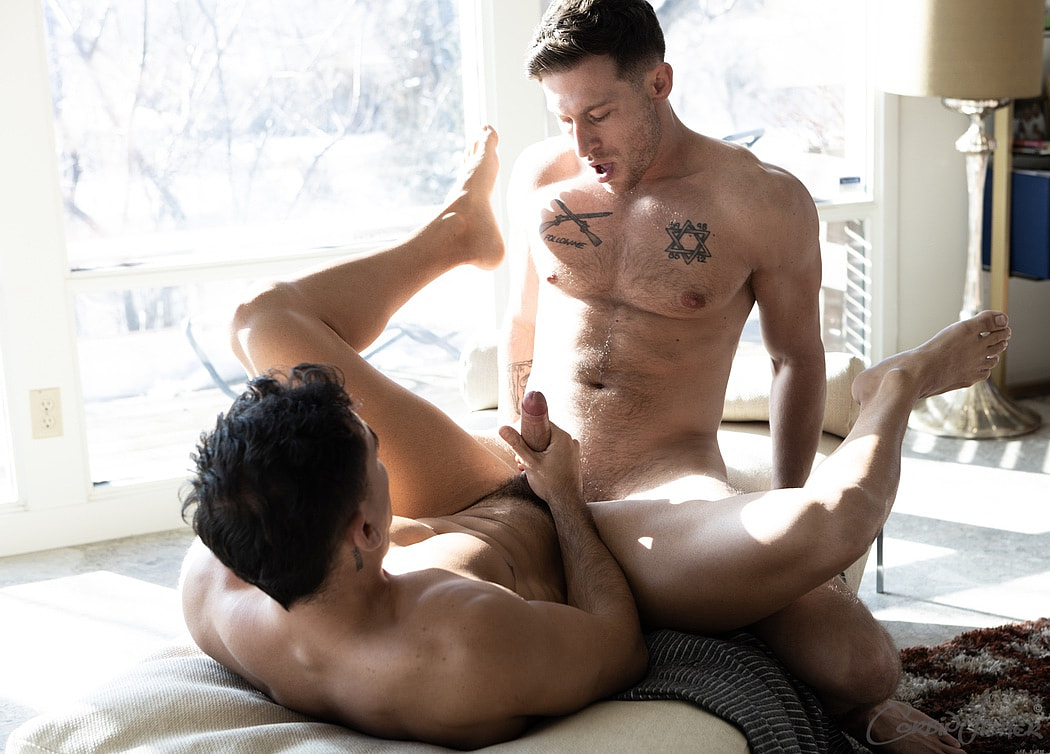 They're filming in a room surrounded by floor-to-ceiling window walls, and it is bright as FUCK. It's so bright, it almost feels like you're watching a science fiction porn and they're fucking in a spaceship or some kind of hermetically sealed laboratory. It's so trippy at times, I kind of felt like I was hallucinating?
The regular photos above look OK (sort of), but here's a screencap: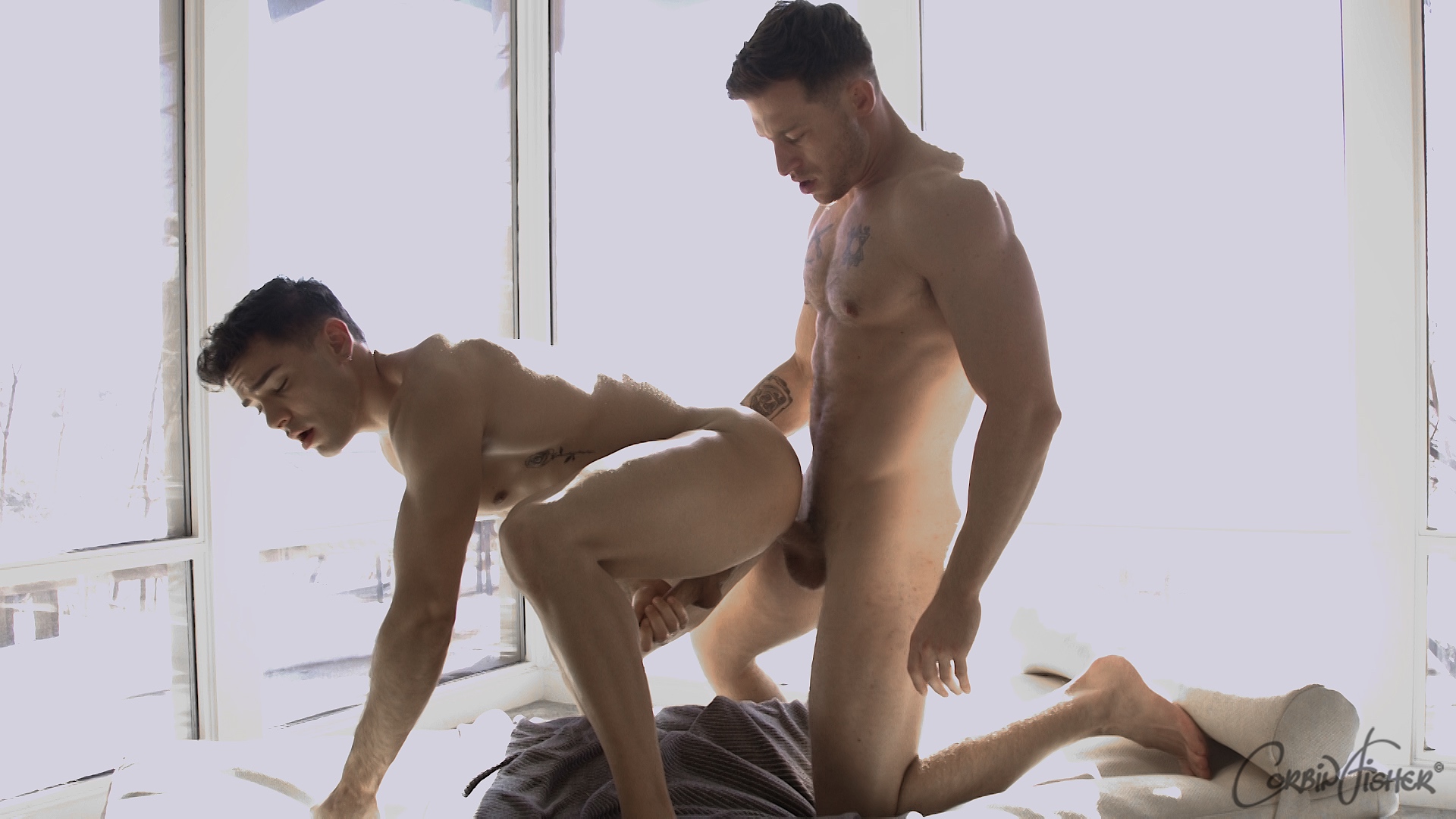 And here's me:
It's distracting at first, but you can get used to the wall of blinding white light after a few minutes, and there are some angles where it's not as noticeable. It helps that these two were so into each other, and it also helps that they are, obviously, both so fucking hot. I loved seeing Barron lick up his load after cumming all over Roman's back (how he was able to see his cum and know where to lick, don't ask me):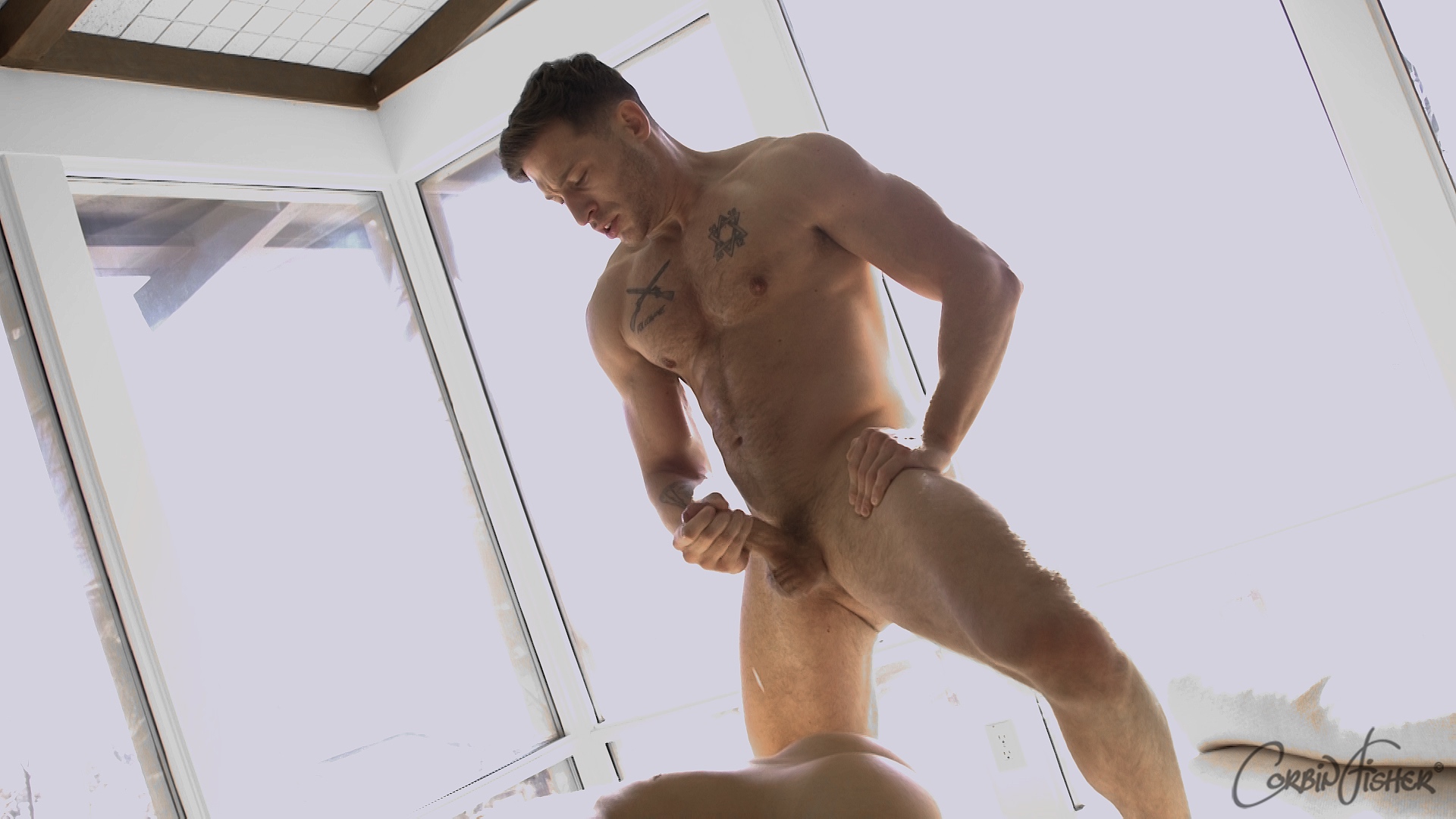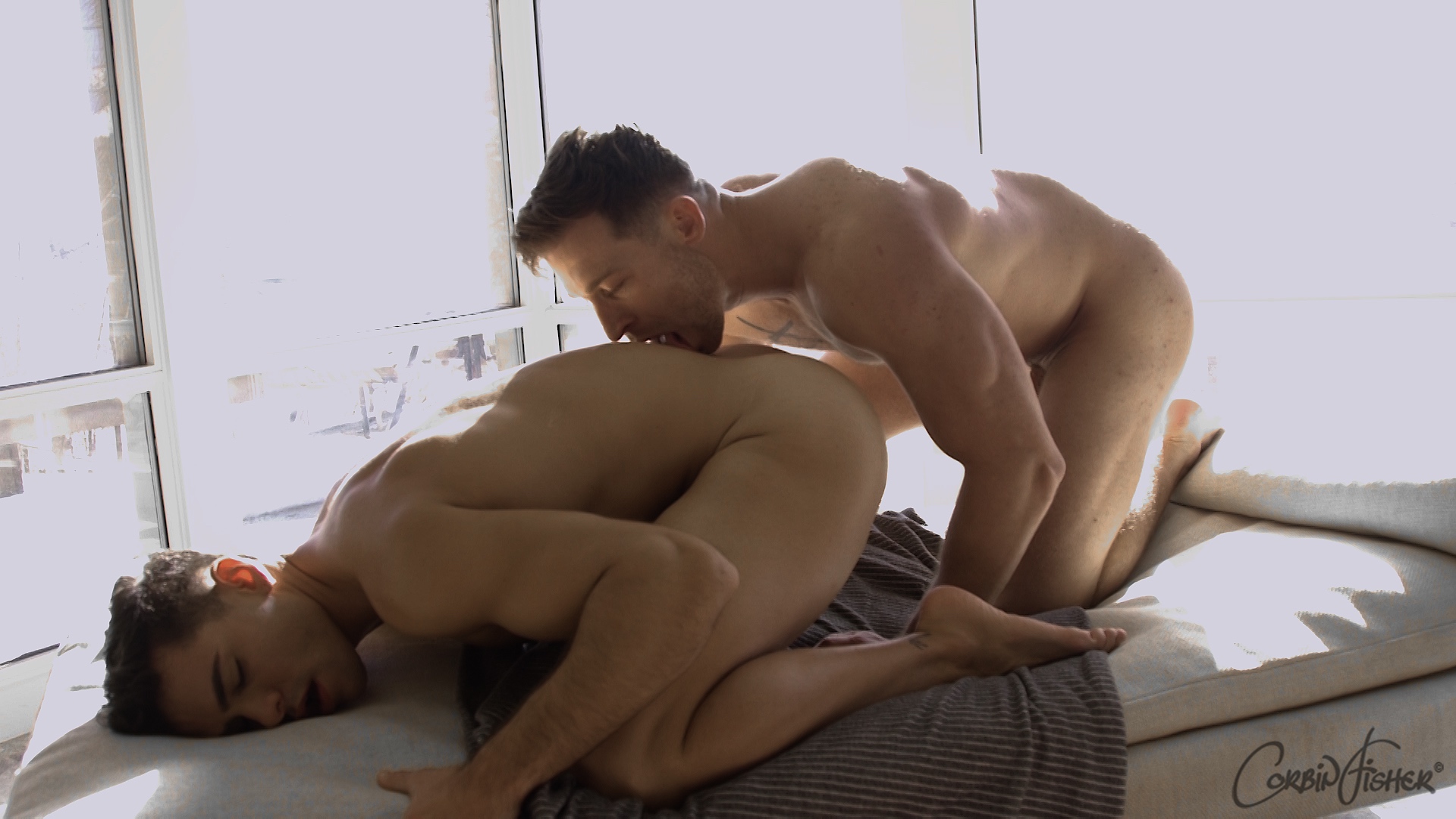 If you have a pair of sunglasses nearby, they might come in handy while watching this? Trailer (watch full scene here):
[
Corbin Fisher: Barron Fucks Roman Bareback
]