Mystery Corbin Fisher Star Returns For A Massage And Blowjob From Eli
Last week, Corbin Fisher teased that a popular star would be returning. Today, that star's comeback scene is here.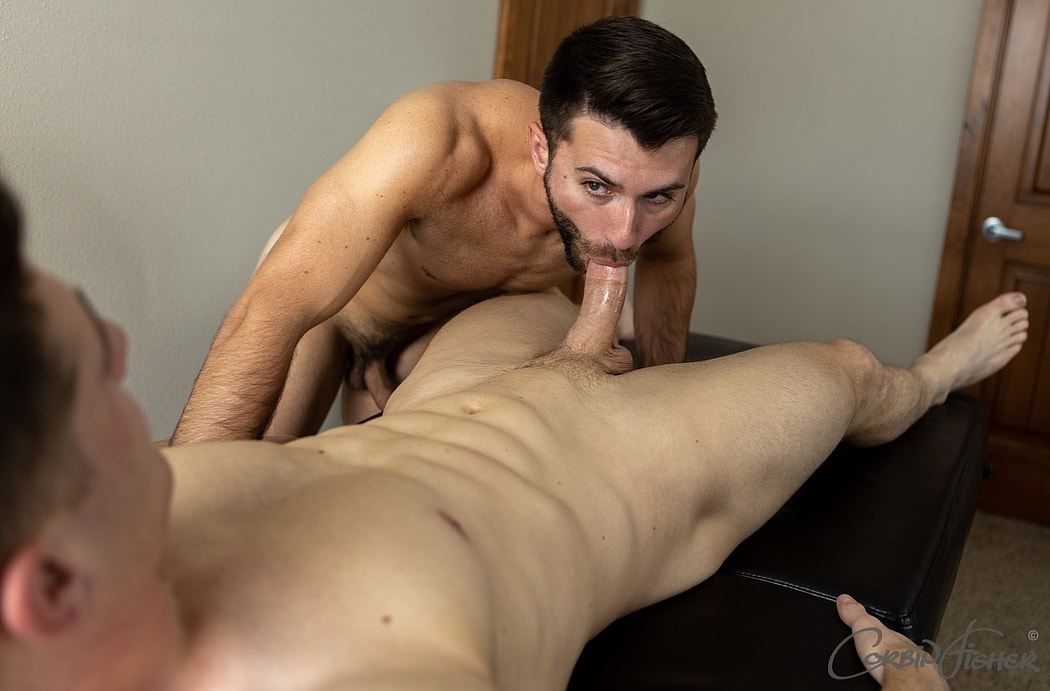 Newcomer Eli is massaging and sucking off the mystery star, who Corbin Fisher has opted to not identify in their scene write-up. Can you tell who it is just by his feet?
What about by just his back?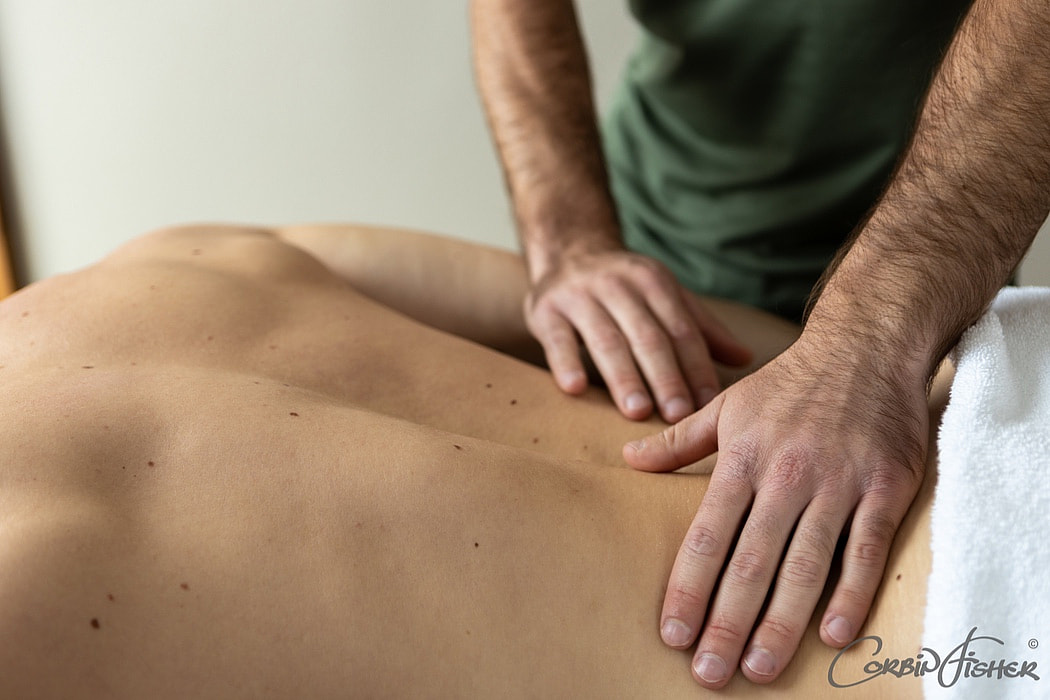 The scene description:
If you follow us on social media, you know a popular face (and popular butt, and body, and dick!) returned to CF for the first time in several years. We're thrilled to have this young stud back in a new round of blazing hot action, and figured it'd be quite fitting to have a popular brand new face be the one to welcome him back!

Eli was more than happy to be the one to welcome this stud back to CF with a sexy, sensual massage complete with a happy ending. And when I say Eli was happy to be the one to do it, he was really, really happy! The instant these two met, there was obvious chemistry between them and Eli wanted to get his hands on ******** right away. Eli wanted to get his lips on him, as well!
Most who follow CF already know who the popular returning star is, so there's no point in acting like we all don't know his identity. Plus, there are photos of his face on this scene's page on the site, so…without further ado, yes, the mystery star is in fact Calan: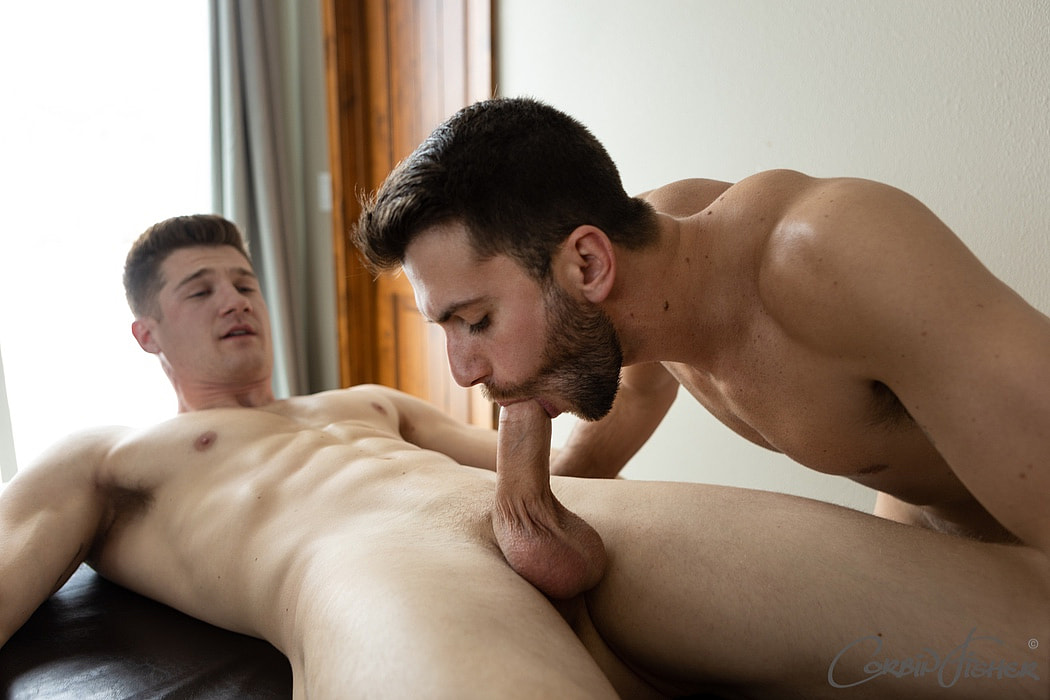 OK, while he's no Max (I think I'll be praying for his return until 2050), Calan is obviously hot and he's looking better than ever.
Something about the photo below is so funny, because Calan looks like a giant who's three times the size of Eli?? (Maybe it's just the camera angle or the way Eli looks behind the table.)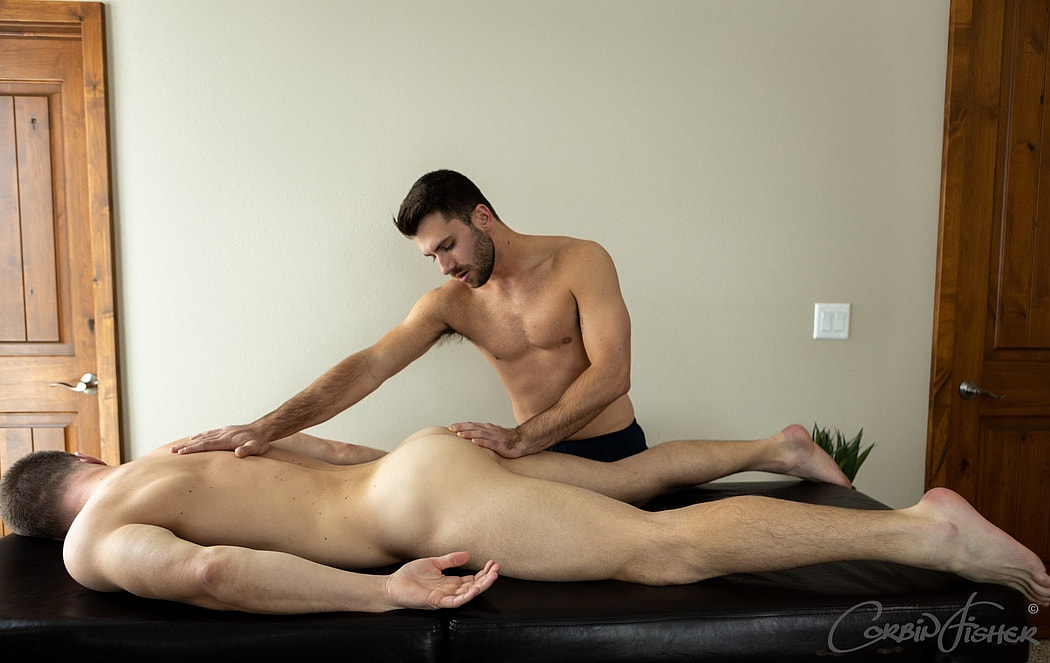 ICYMI, photos from Calan's debut in 2016:
Calan's last scene was released in 2017, in which he fucked Hugh and gave him a cum facial:
[Corbin Fisher: Calan Fucks Hugh Bareback]
Back to today, more of Eli and Calan: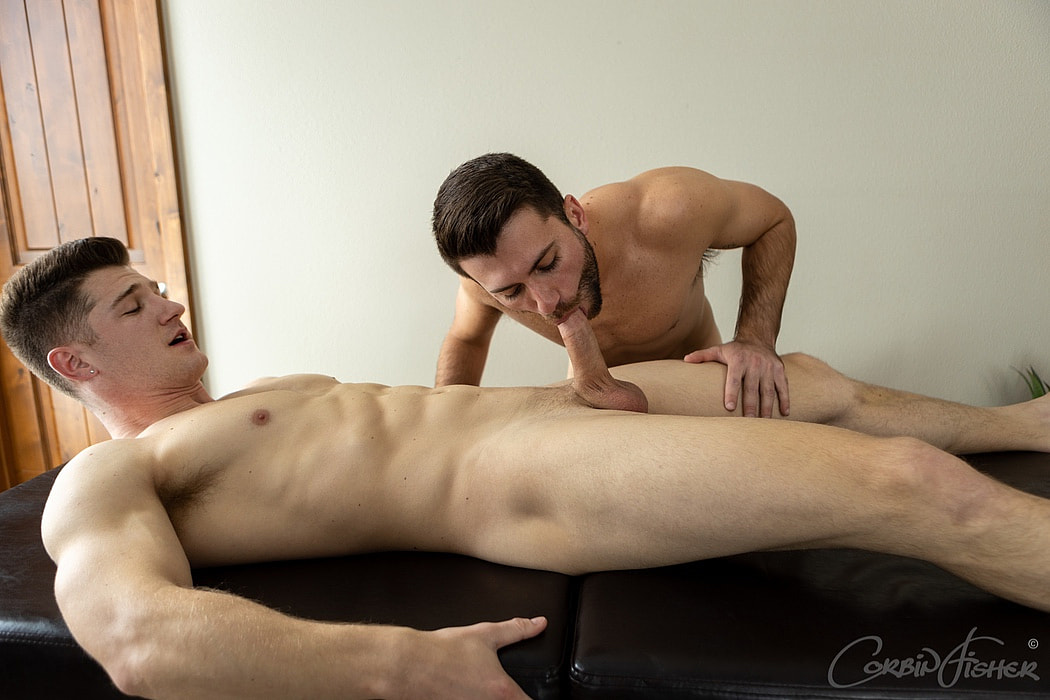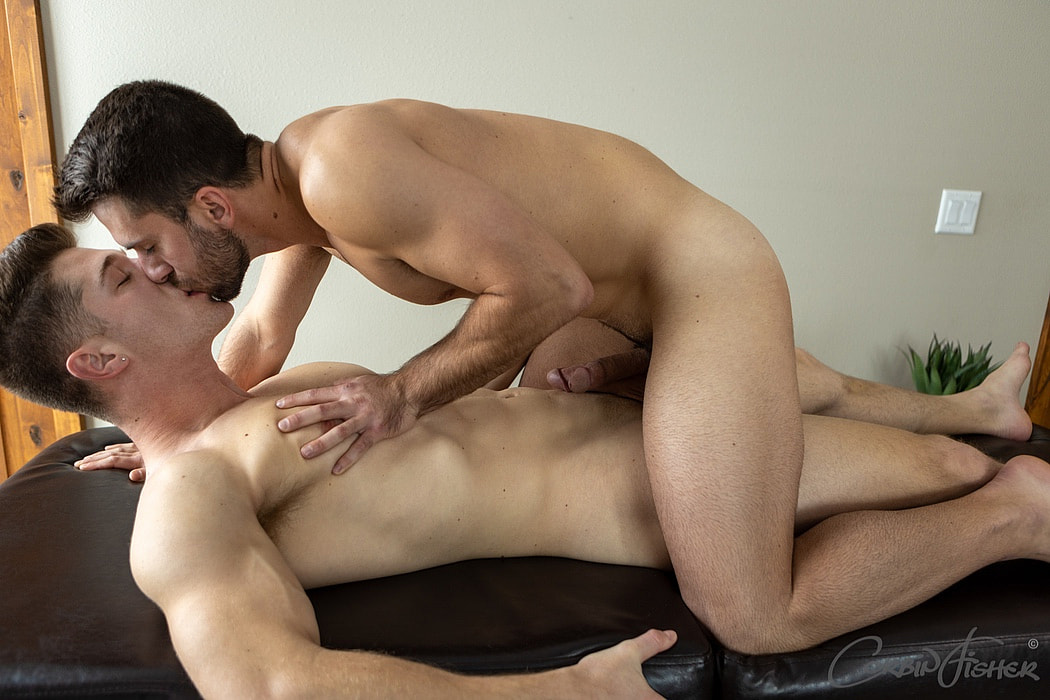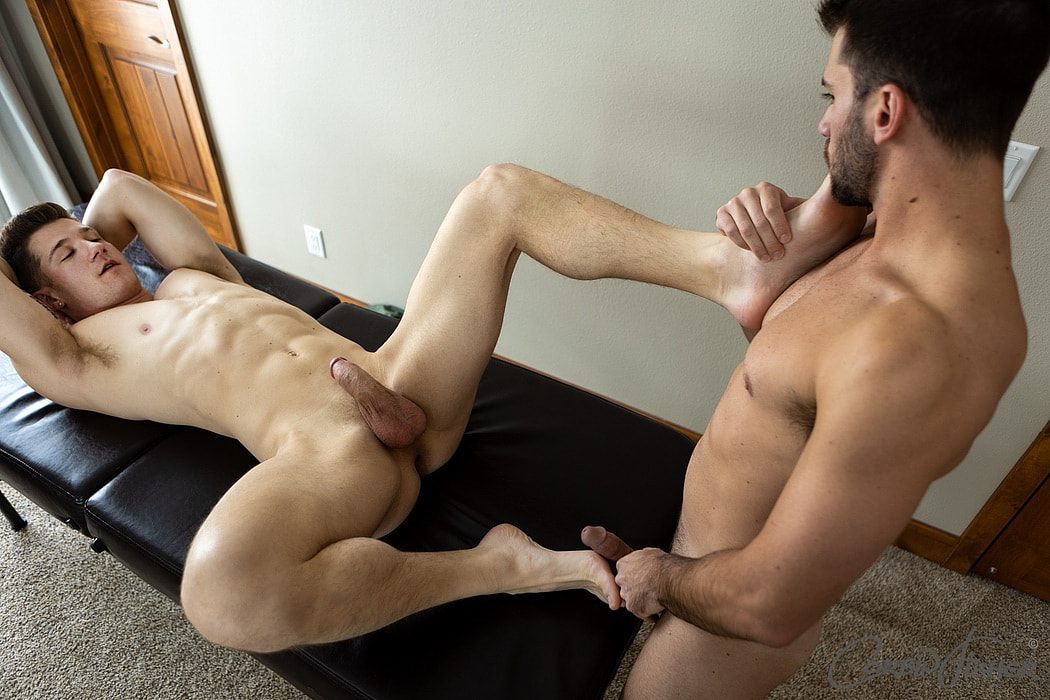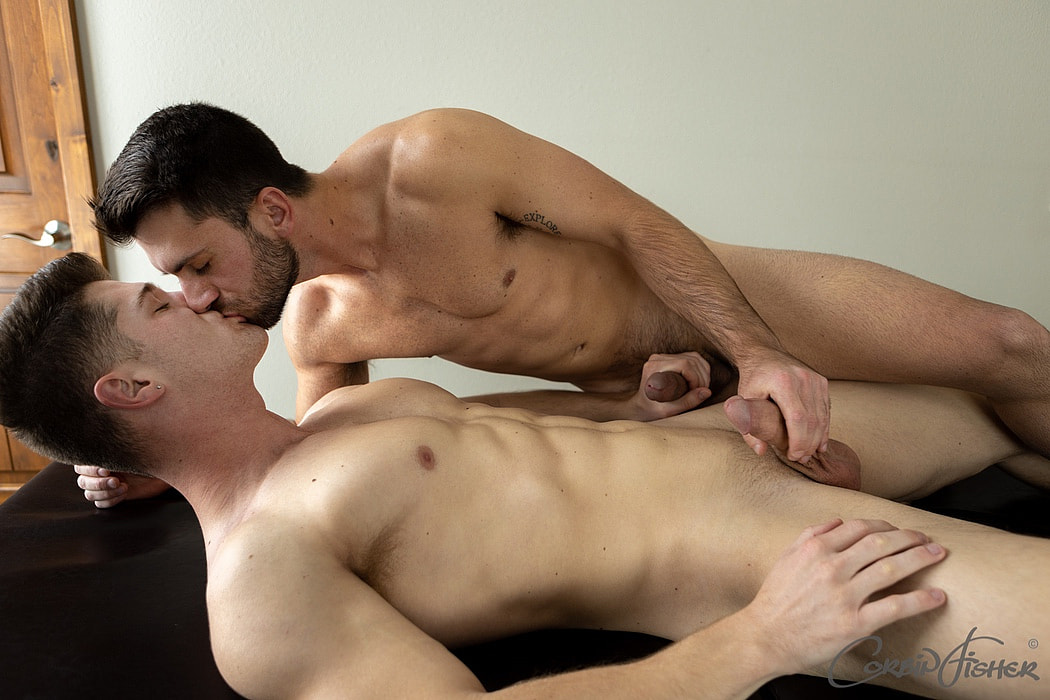 We should hopefully see Calan fucking again before the end of the month, but for now, here he is being worshiped by Eli. Trailer (watch full scene here):
[
Corbin Fisher: Eli Services Calan
]