Corbin Fisher's Chris Hops From Cock To Cock In Tag-Team Debut
Chris is arguably Corbin Fisher's best gay-for-pay performer of the year, and he's enjoying another "first" in his latest scene today.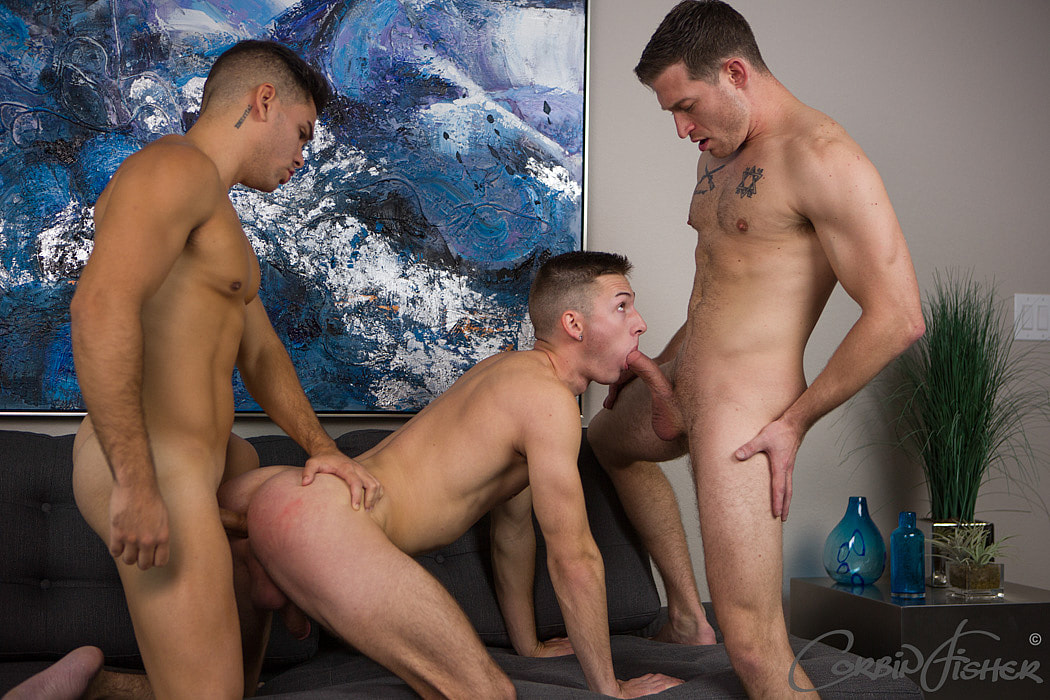 It's Chris's tag-team debut, and the surprisingly voracious powerbottom is being relentlessly fucked up the ass by two beloved and big-dicked fan-favorites: Barron and Roman.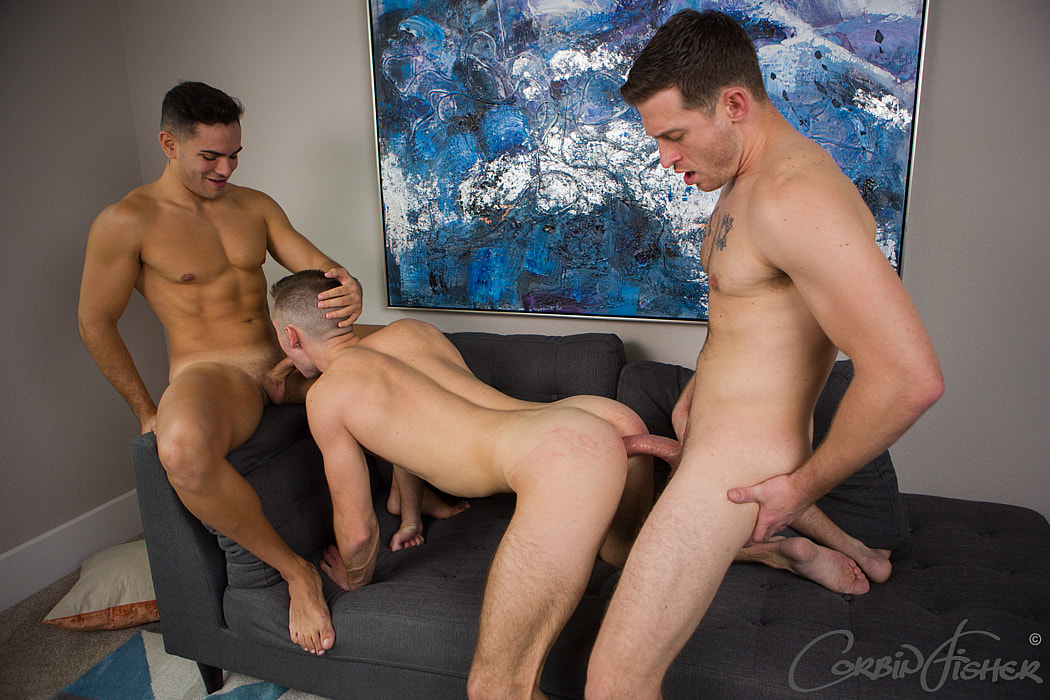 It's the best gay porn three-way of the long holiday weekend (so far), and here are some highlights, with the trailer down below: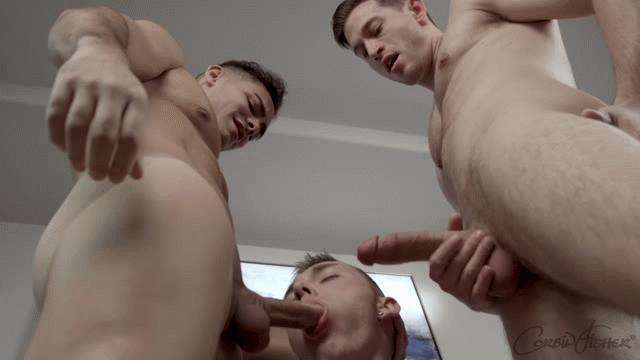 When did Chris get so good at deep-throating?!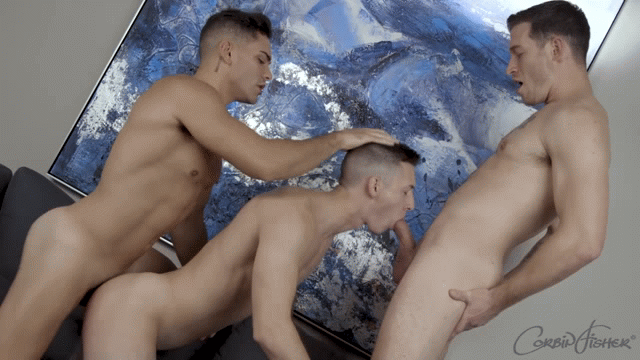 It's spit-roastin' time!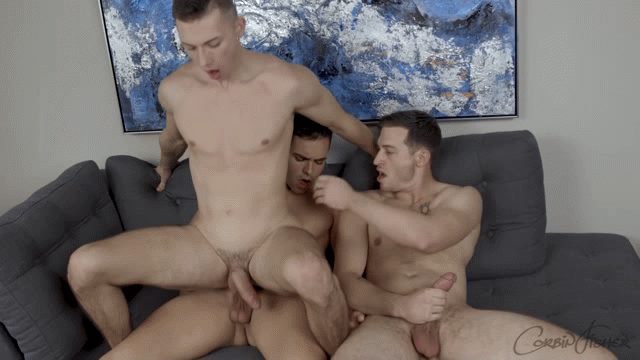 Chris is on fire and definitely the focus today, but Roman and Barron can't help but enjoy each other a little bit.
Even Barron looks surprised at how easily Chris is able to bounce up and down on his cock.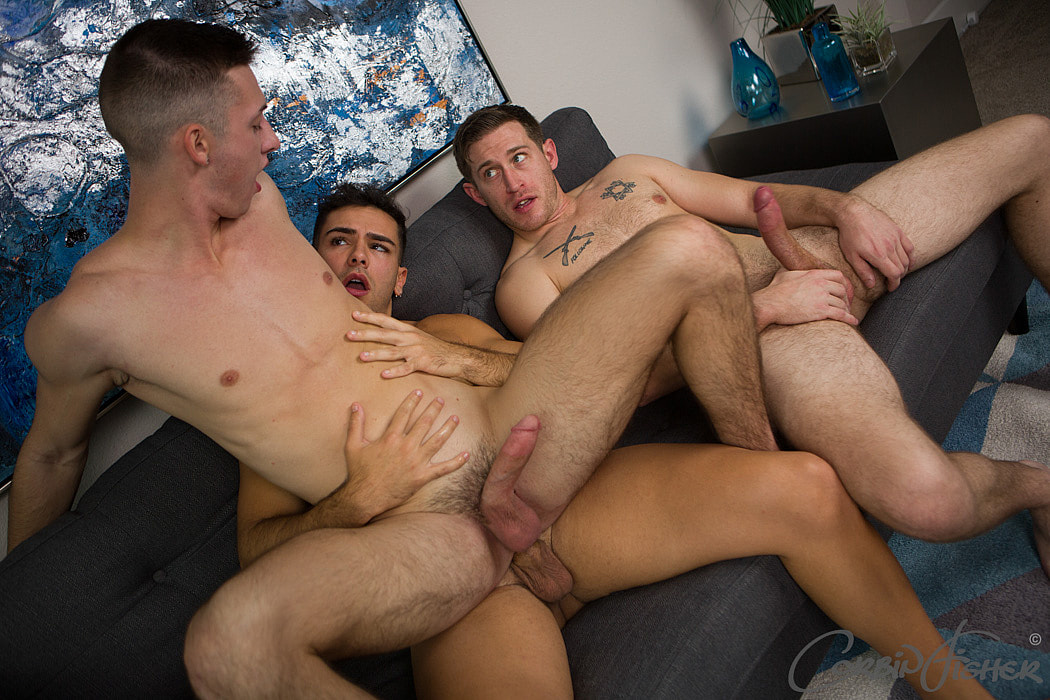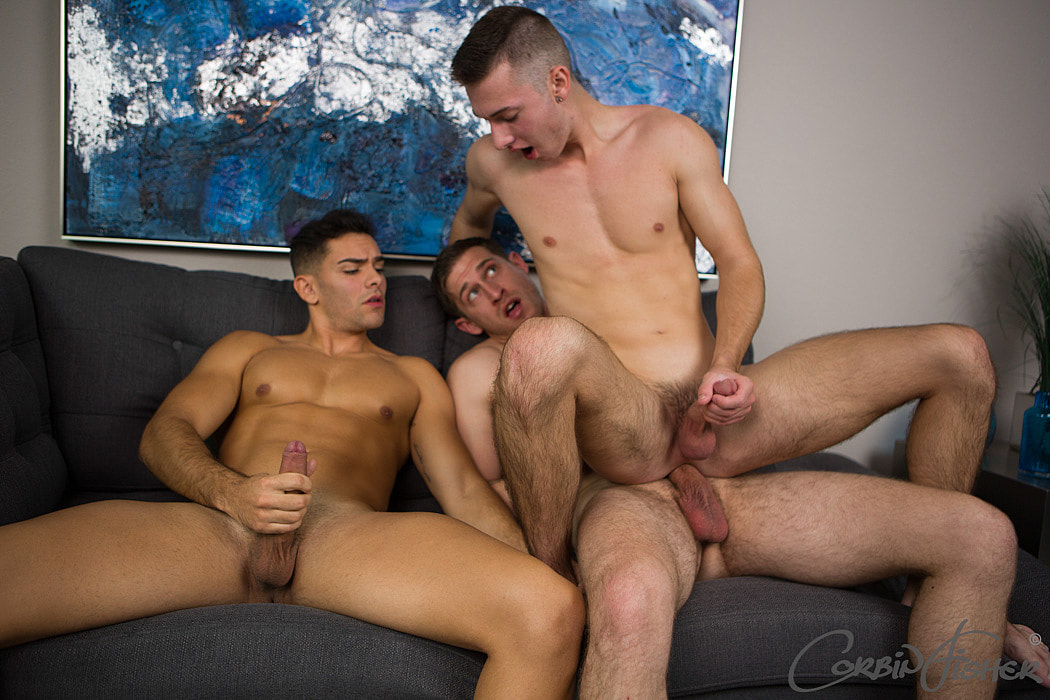 After playing musical cocks a few more times, it's Barron who eventually fucks the cum out of Chris. And for the grand finale, Roman cums on Chris's butt while Barron cums on Chris's face simultaneously: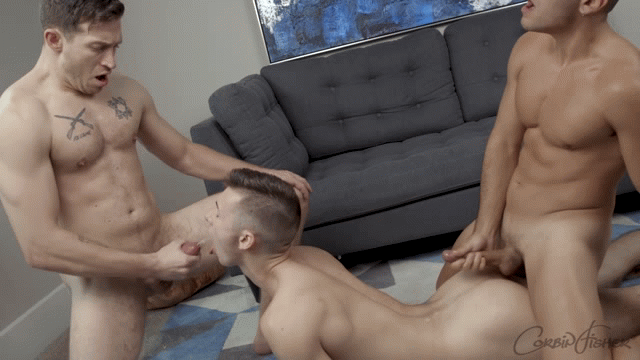 Trailer (watch full scene here):
[
Corbin Fisher: Barron And Roman Tag-Team Chris Bareback
]