Corbin Fisher's Chris's Eyes Roll Back In His Head While Being Sucked And Fucked By Roman And Rocky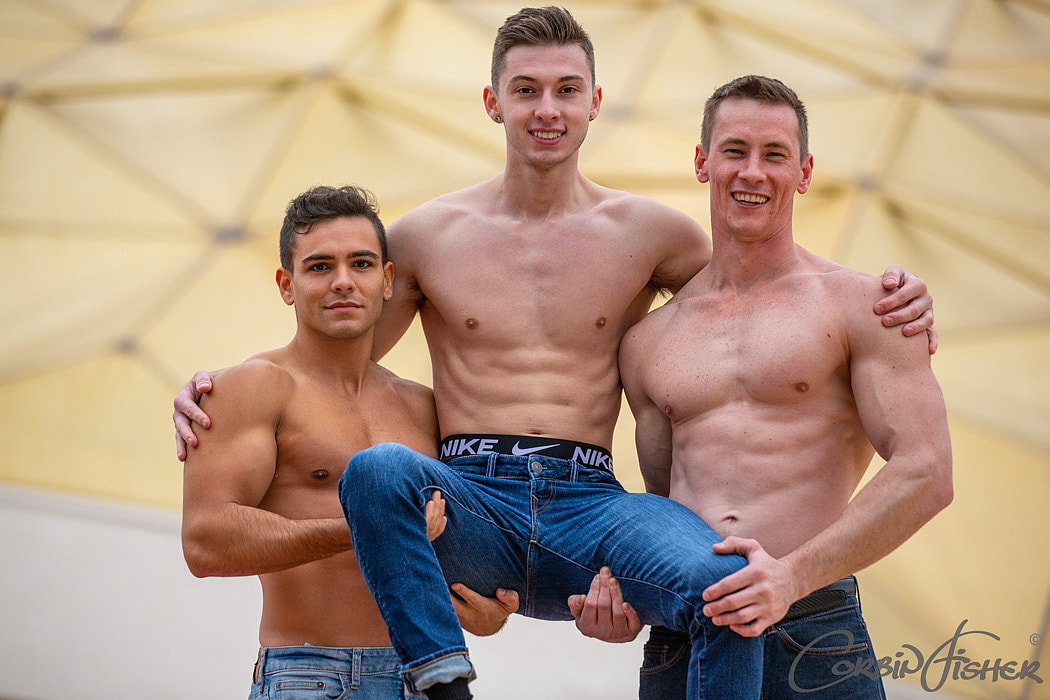 They've all fucked each other many times before, but this is the first scene in which muscle hunks Rocky and Roman have tag-teamed Chris together at Corbin Fisher. It's a three-way titled "Corbin Sutra," and it ends with one of Rocky's signature massive loads, Roman fucking the cum out of Chris, and then Roman busting a creamy nut all over Chris's already jizz-soaked abs and cock. Chris has grown to be one of my favorites (and such a surprising powerbottom), and here's the preview: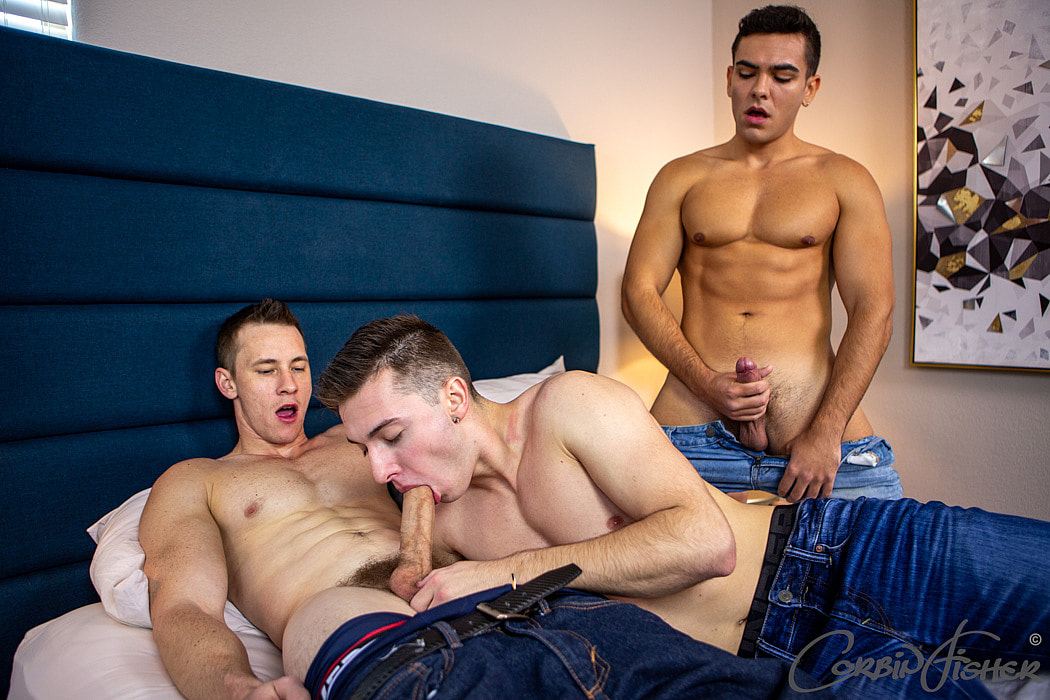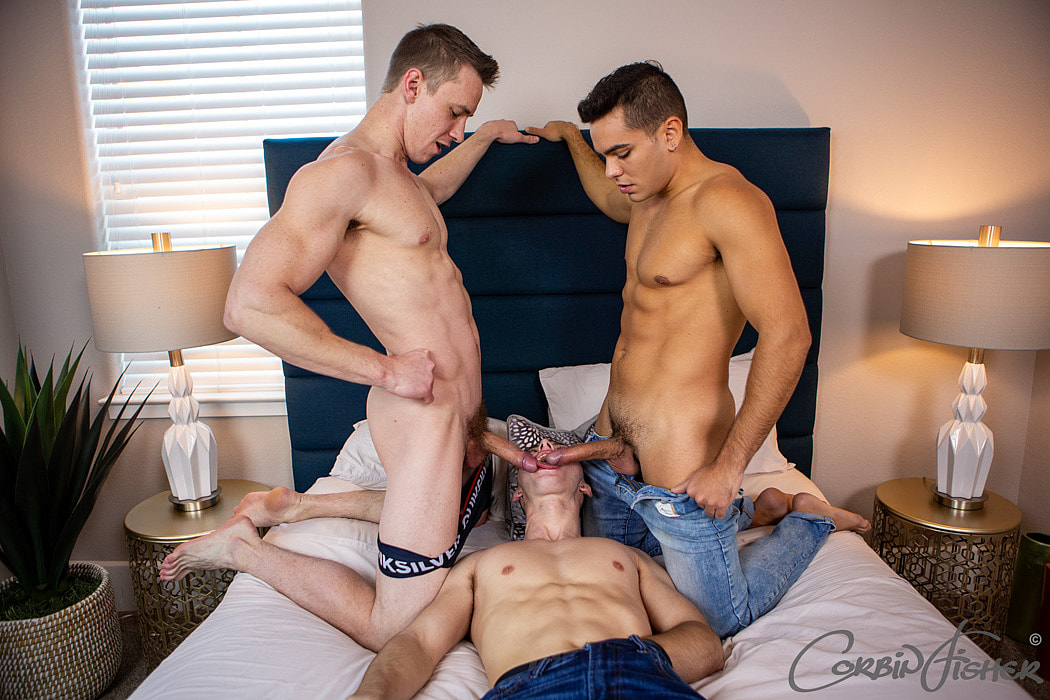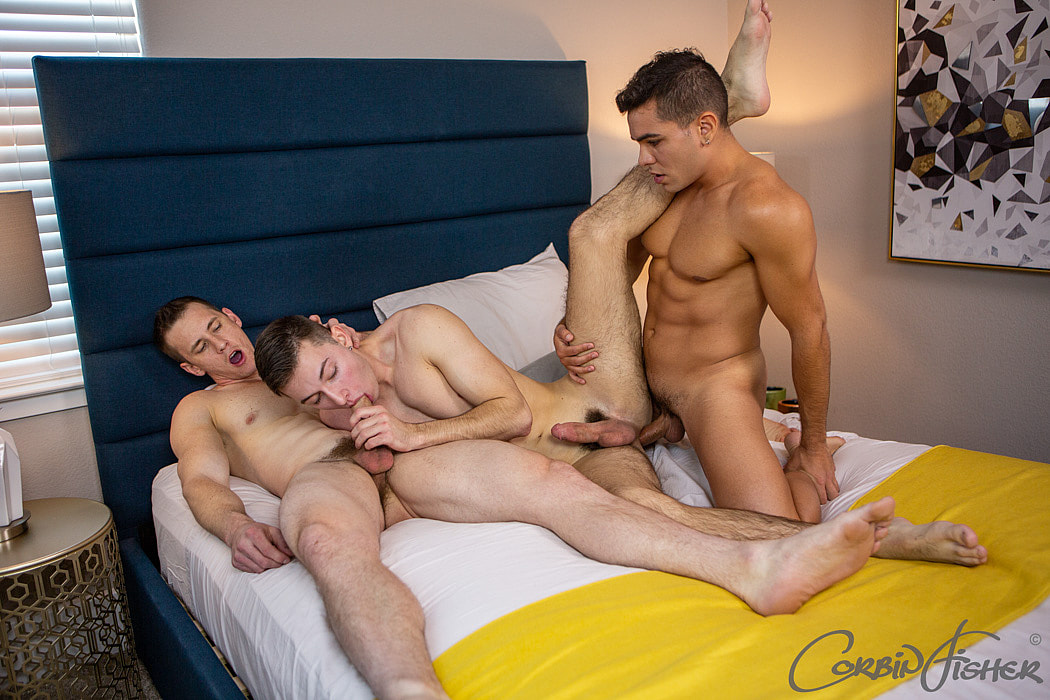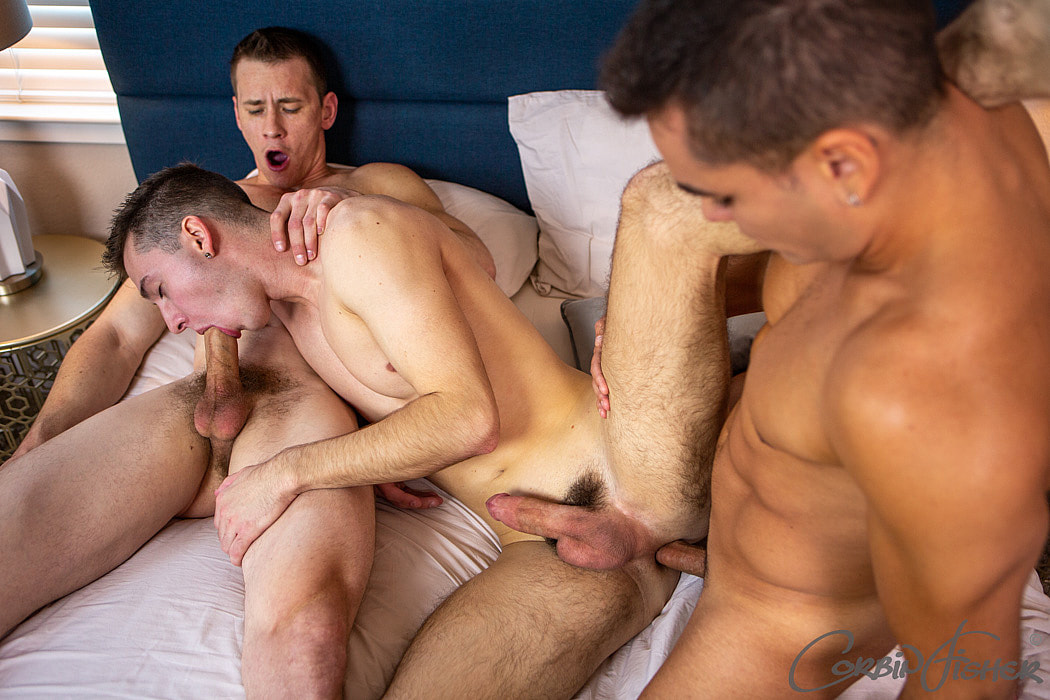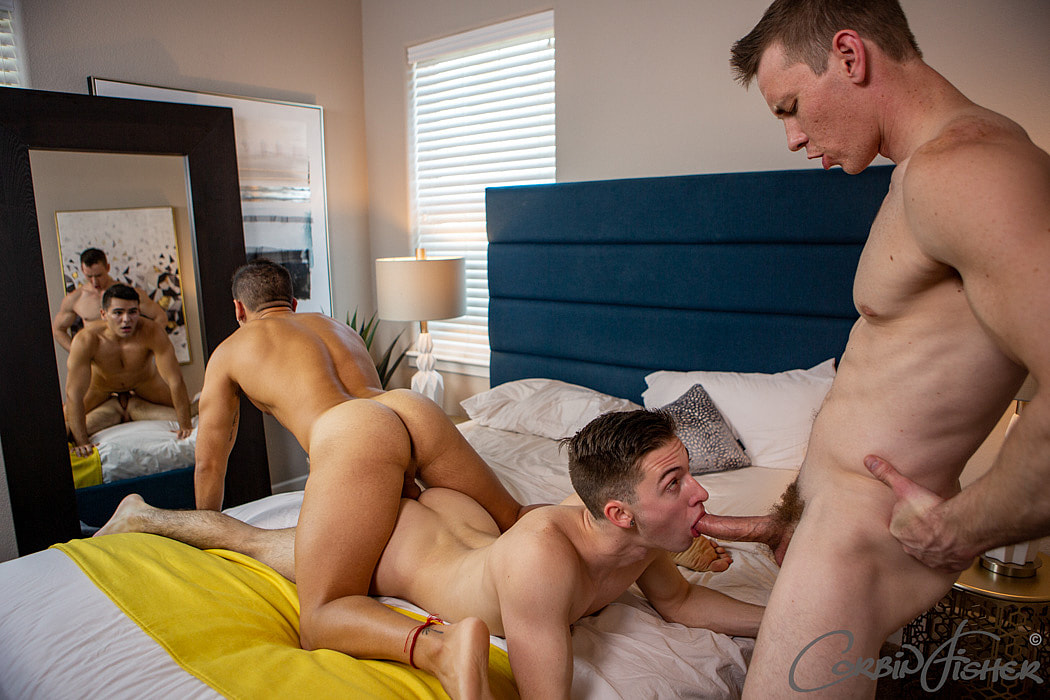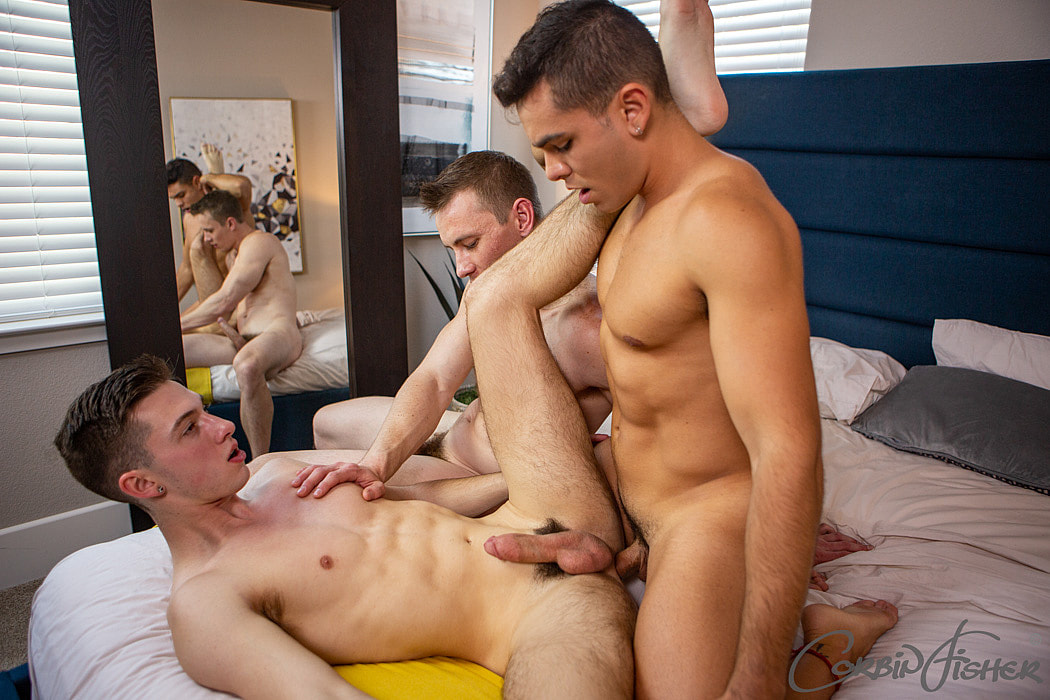 Via Corbin Fisher:
Why take on a single studly hung top when you can take on two?! That's the question Chris asks and answers here, as he gives his hole up to both Rocky and Roman and lets them have their way with him! Rocky and Roman's way, in this case, is completely working over Chris and seeing just how much he can take, even fucking him in ways and positions we've never seen Chris take it before. For as long as we've been doing this, even I was blown away by just how well Chris could take what Rocky and Roman dish out in this one. And not only does Crhis take it all so well, he seems to thrive on all of it! Having one big dick balls-deep in his hole and another hitting the back of his throat, Chris is on cloud nine. Rocky and Roman are also loving every single bit of having a bottom who can not just handle everything they dish out, but who also loves it. We're all treated to the sight of massive amounts of cum blasting out all over the place (though most of it drenches Chris' tight body) by the end of the action here – a surefire sign these guys were having themselves one heck of a time!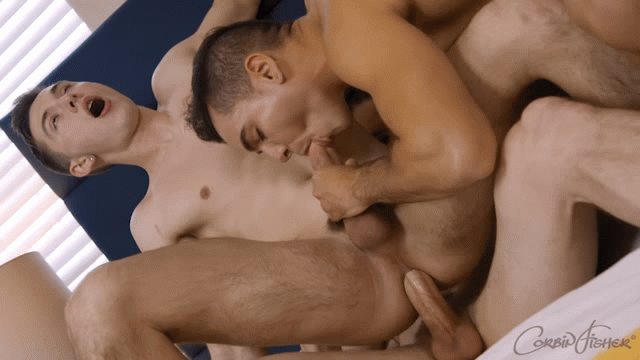 Trailer (watch full scene here):
[
Corbin Fisher: Roman And Rocky Tag-Team Chris Bareback
]