Meet Corbin Fisher's Big-Dicked Latin Hunk Elian, Who Will "Be Back For More"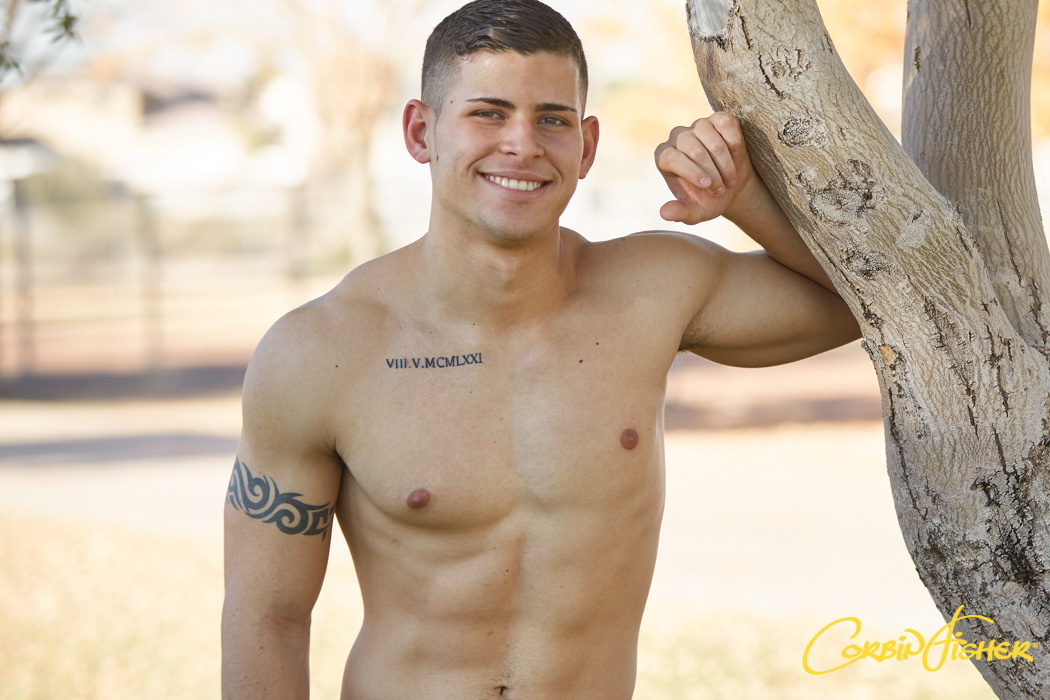 The hottest model of 2018 might be here, as Corbin Fisher has just introduced Elian, whose smile, face, body, smile, uncut cock, ass, and…did I mention smile?…makes me wants to cry/die.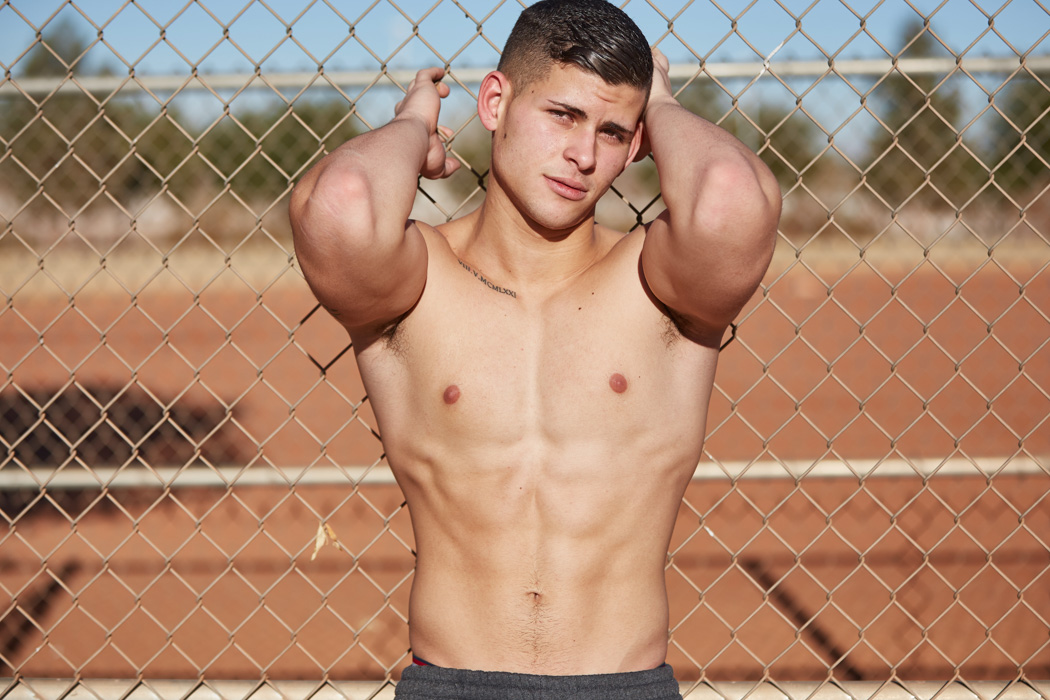 The best news? Corbin Fisher is promising Elian's return:
Elian's amazing abs and built biceps are on full display as he works out a hot load for us on the bed, and with that satisfied smile to the camera at the end, you can be sure that he'll be back for more!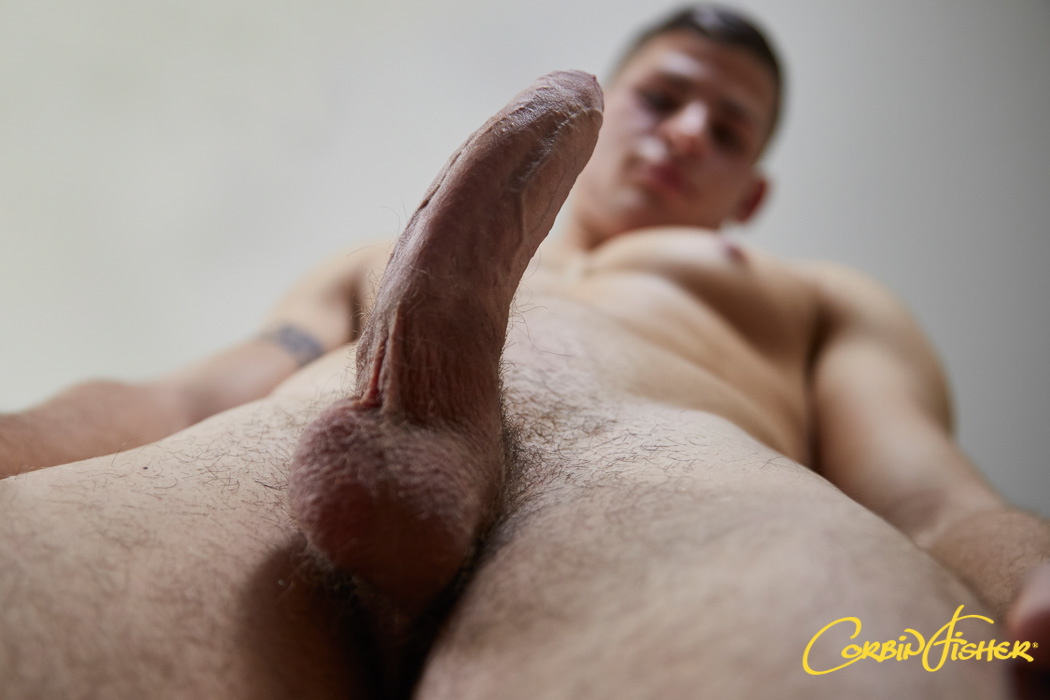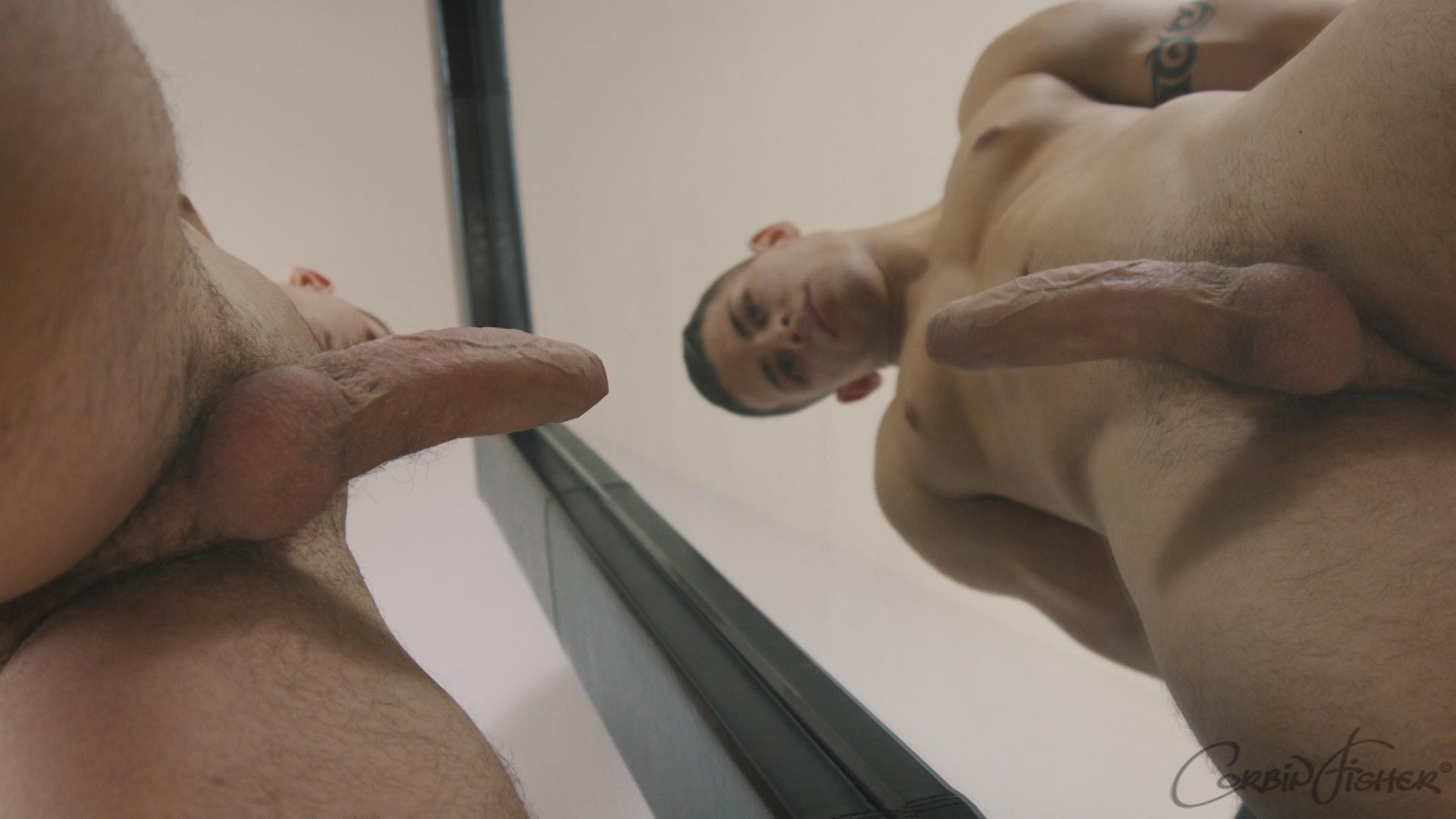 The only question now is how long we'll have to wait (anything longer than 48 hours is going to be torture), and with whom he'll be paired (good lord, imagine Elian and Max together).
Based on a promo image running on Corbin Fisher's home page right now, one of Elian's scenes will include Dane and Rocky: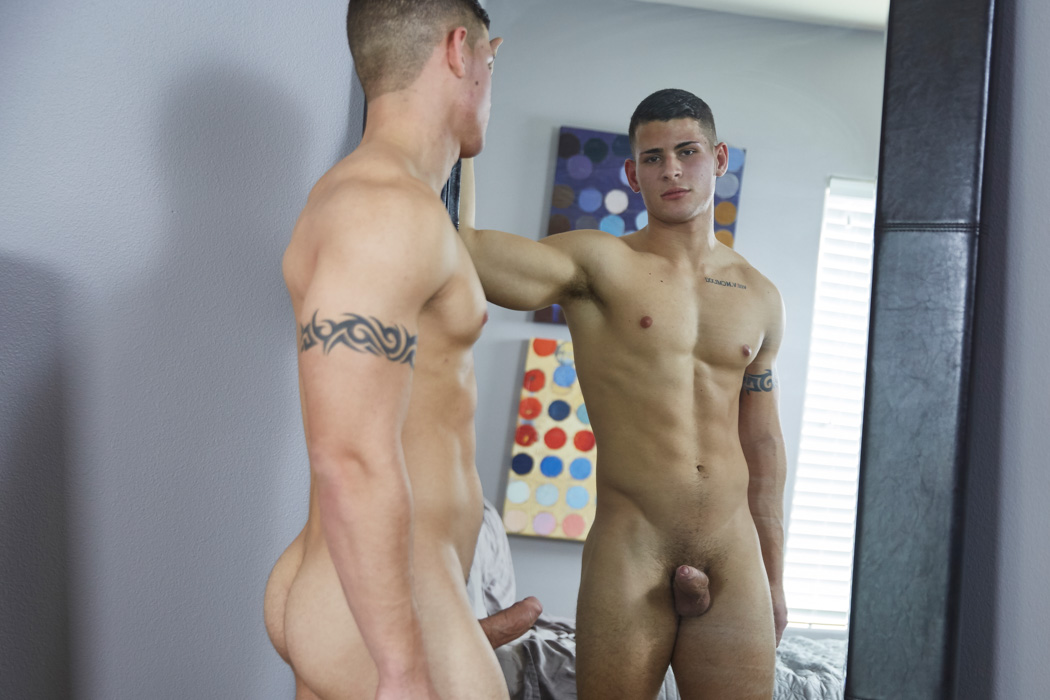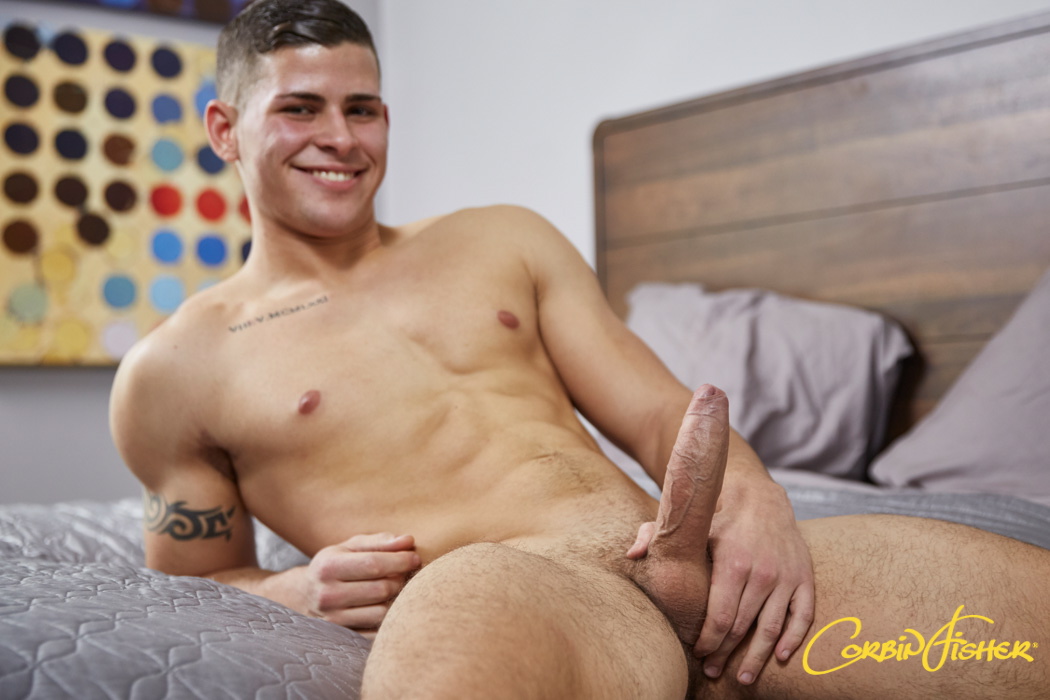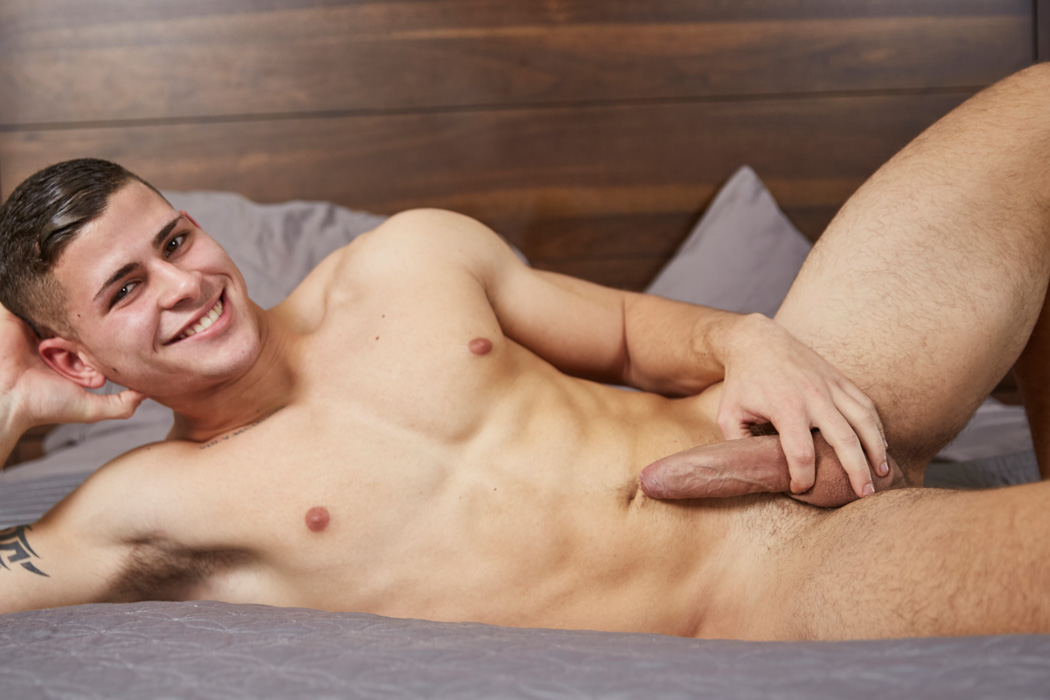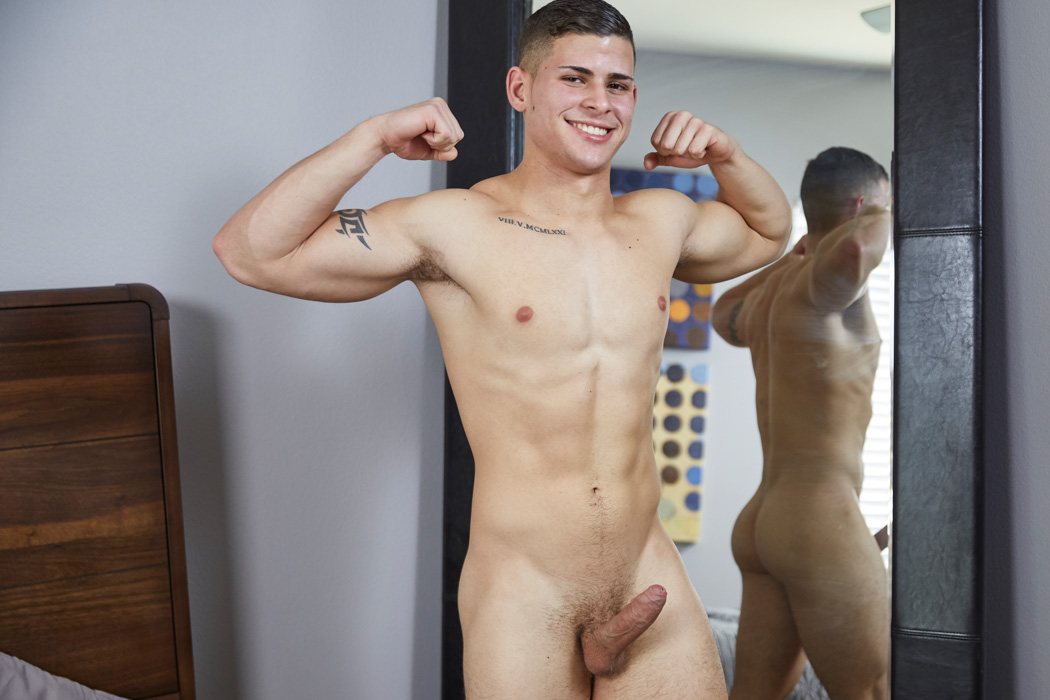 Trailer (watch full scene here):
[
Corbin Fisher: Elian
]