Corbin Fisher Update: Riley, Wyatt, Chris, Dylan, Dane, And A Woman Whose Eyeshadow Clashes With Her Nails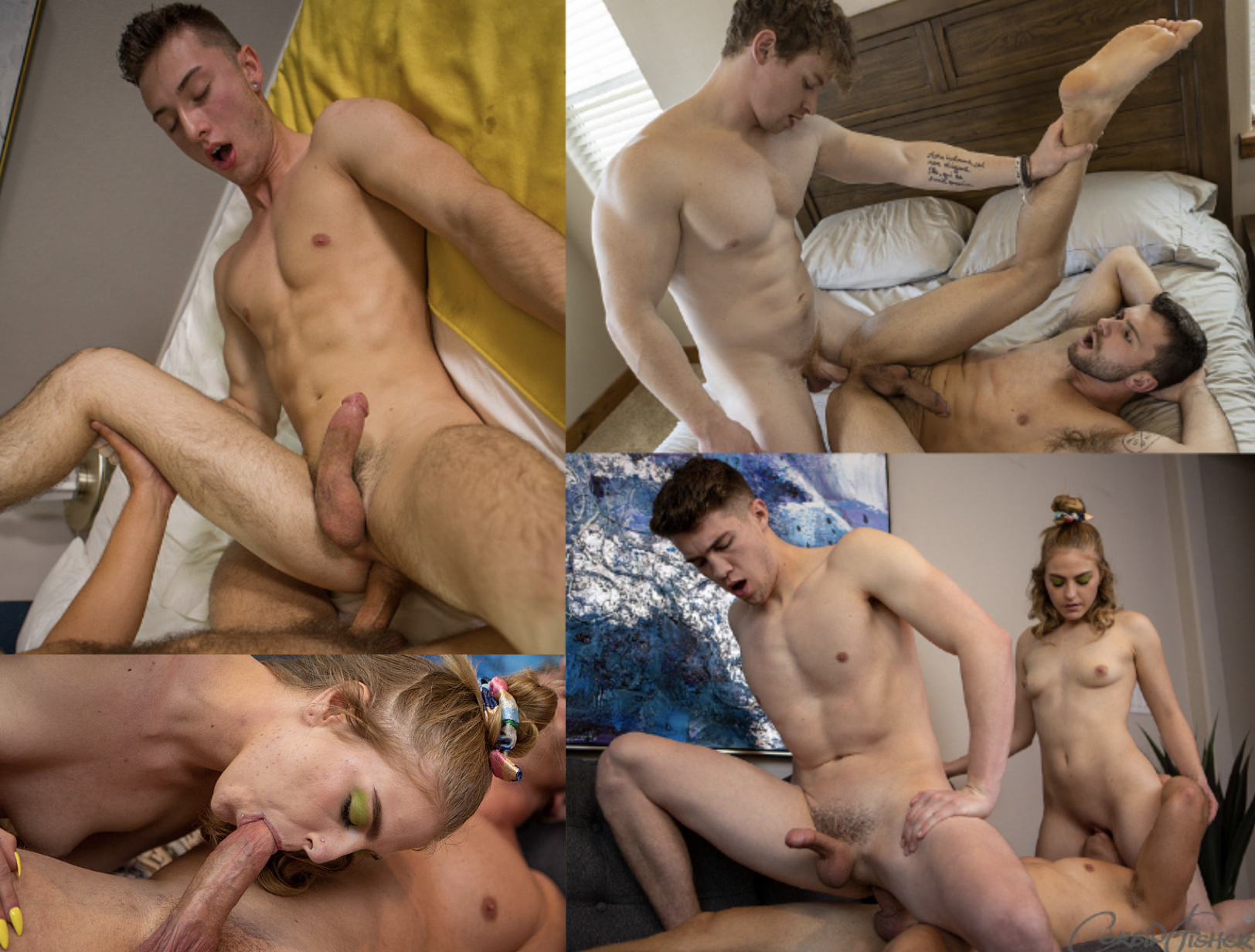 It's a busy week at Corbin Fisher with two new hardcore gay sex scenes and one bisexual three-way, plus the studio is still running their 50% off sale for Valentine's Day.
We begin with the newest duo just released. It stars newcomer Wyatt, and he's fucking Eli's ass raw: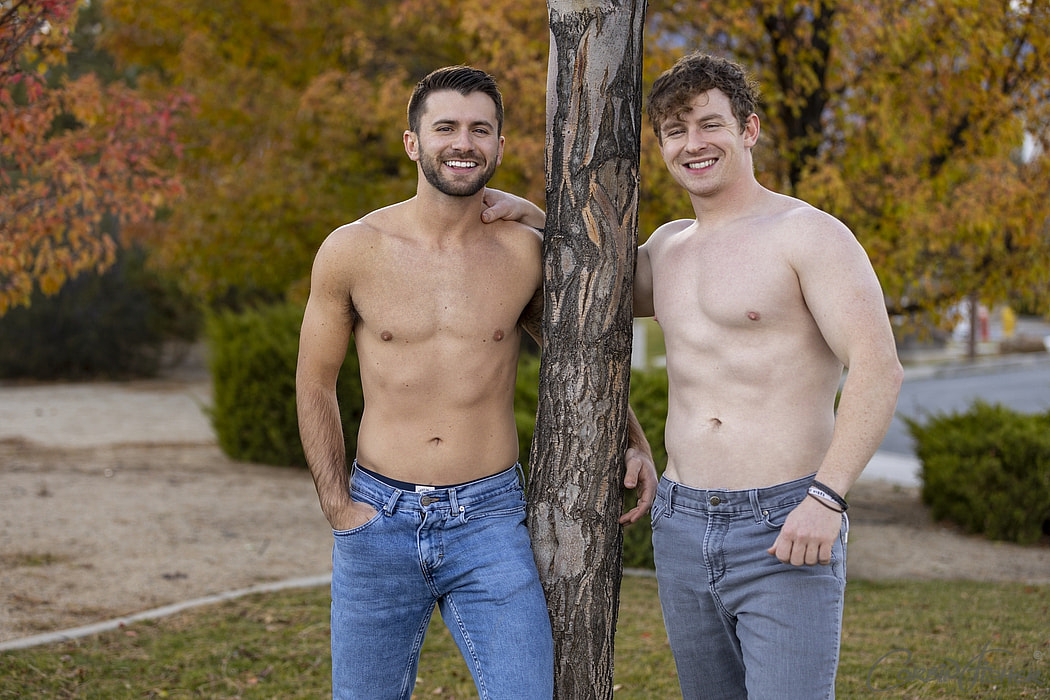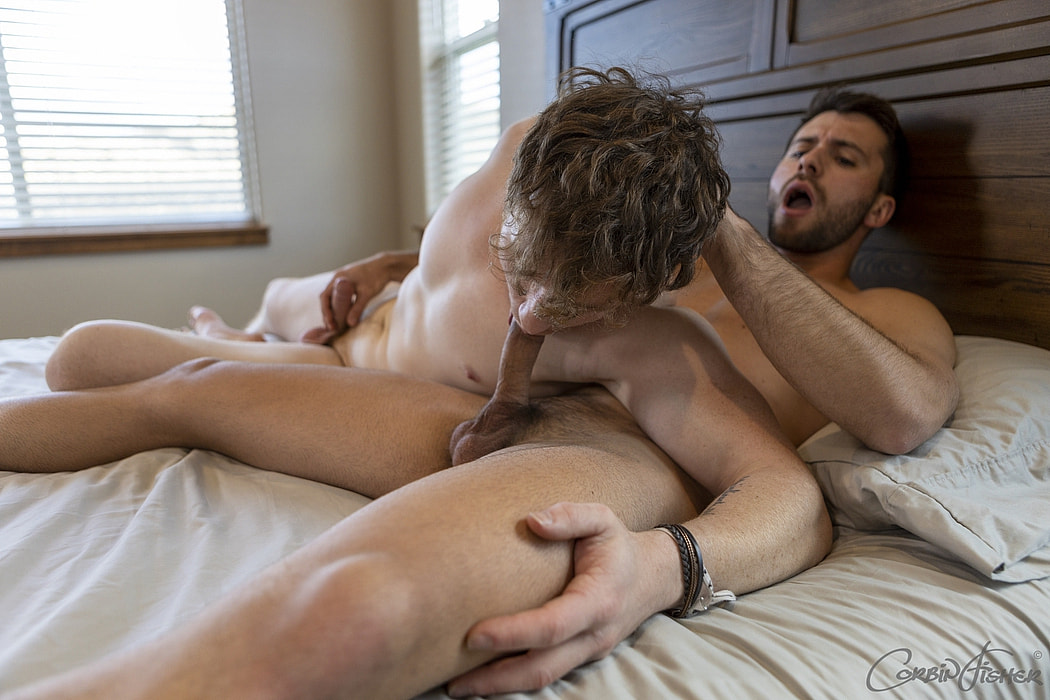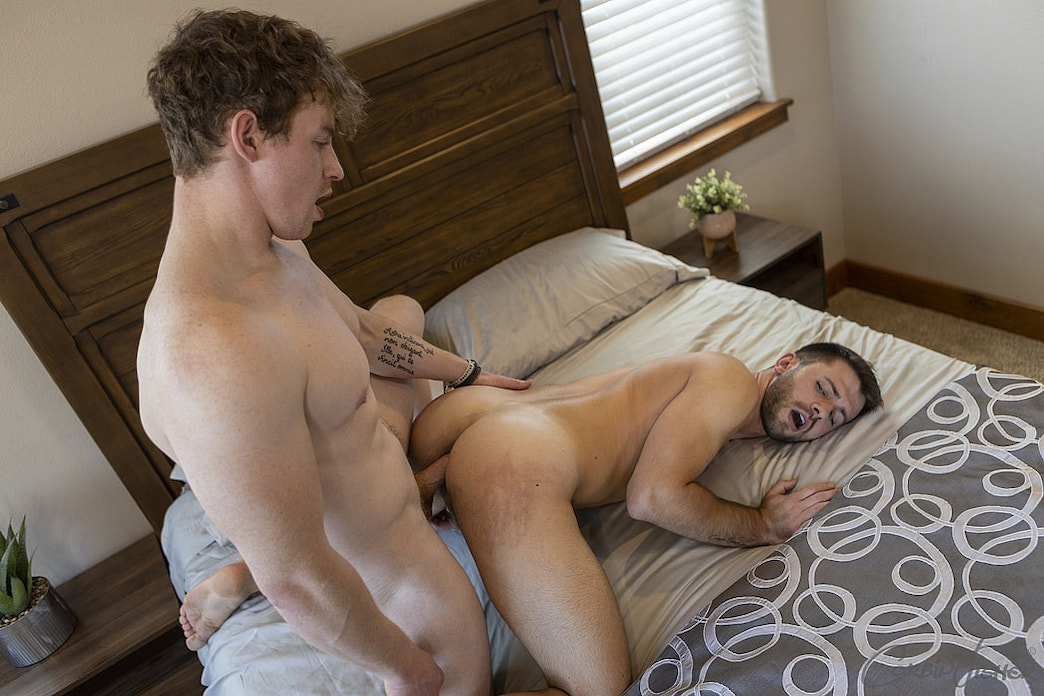 Trailer (watch full scene here):
[
50% Off Corbin Fisher: Wyatt Fucks Eli Bareback
]
For the bi scene, it's Dane topping a woman and Dylan in a scene titled "Pleasing Dane." You know what really would've been pleasing? If the woman had matched her eyeshadow with her nail polish. Instead, she's got fluorescent green eyes clashing with bright yellow nails, and don't even get me started on that scrunchie.
So, she's at a gay porn studio surrounded by gay men, and none of them thought to help her with her hair, her make-up, or her nails?? Maybe the gays don't deserve rights after all. Or, maybe I'm just jealous of all the good dick she was getting.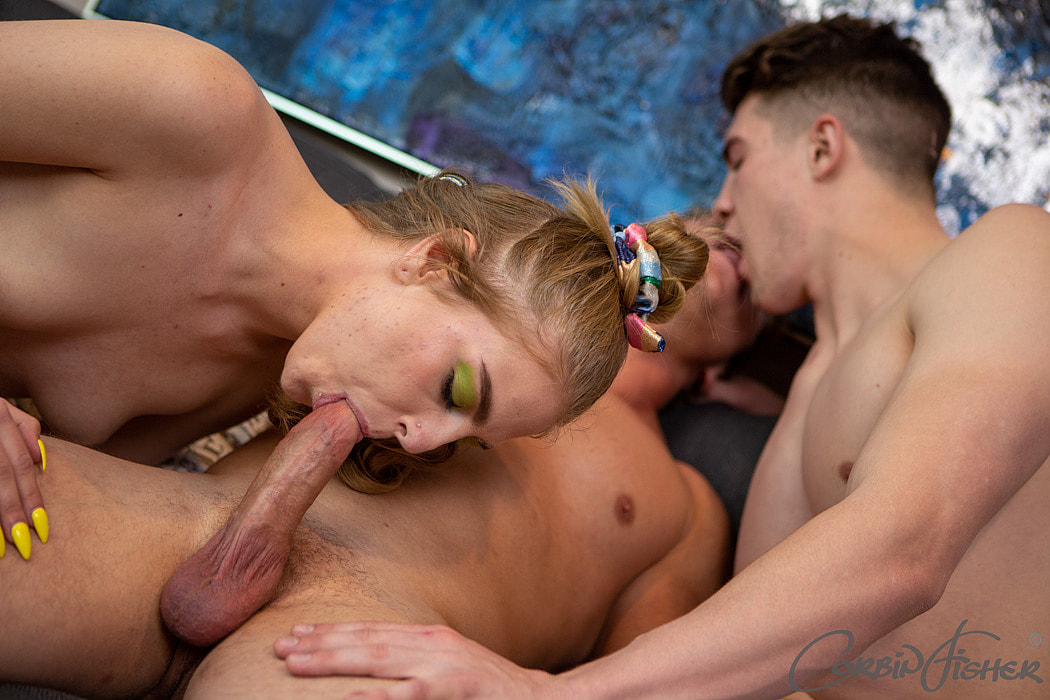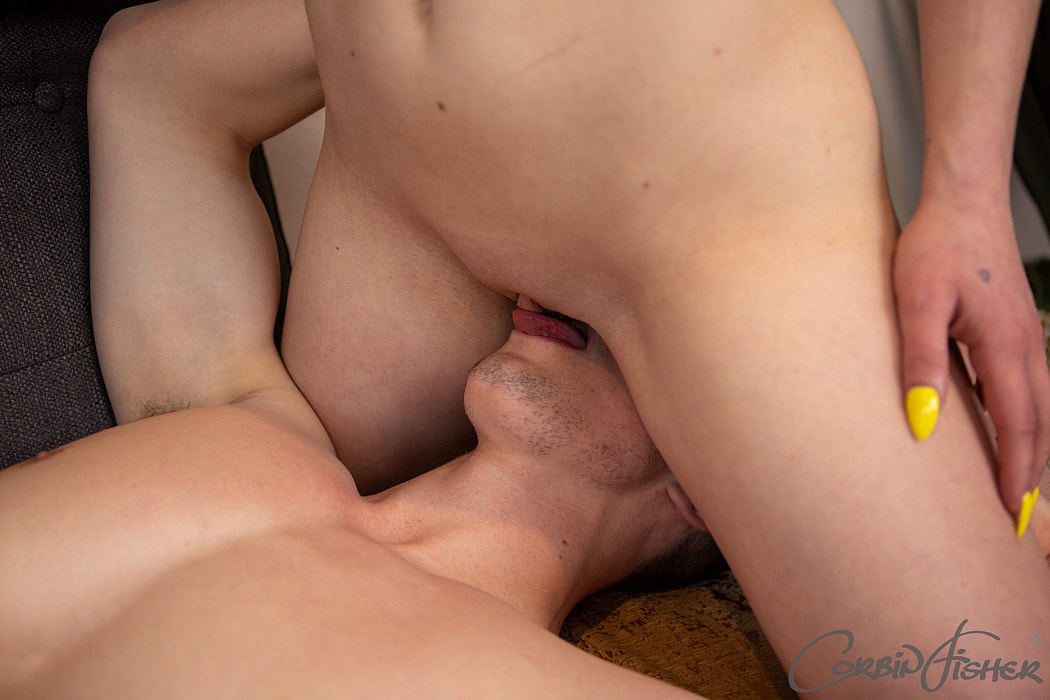 Trailer (watch full scene here):
[
50% Off Corbin Fisher: Dane Fucks Dylan And A Woman Bareback
]
Finally, the scene released earlier this week featured the return of big-dicked Riley, and he got to top cutie Chris: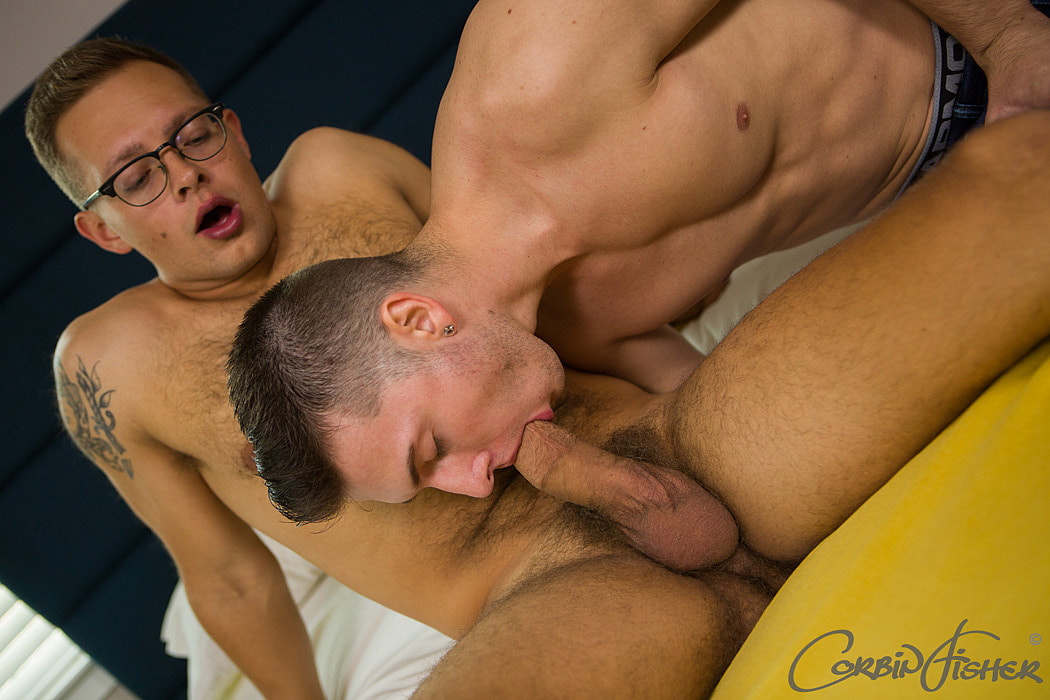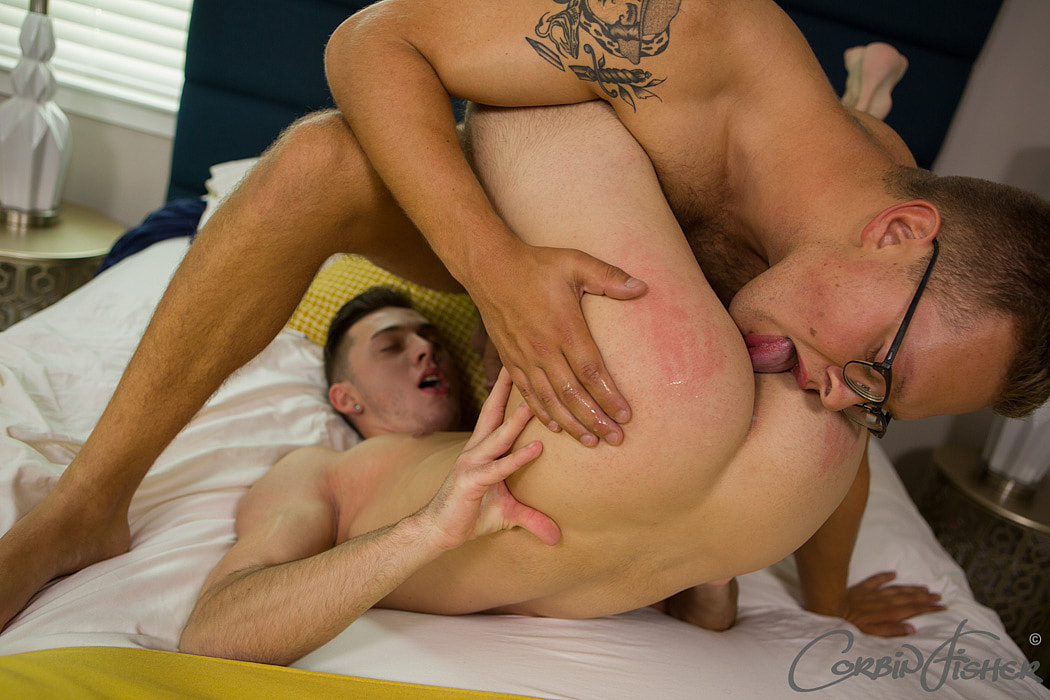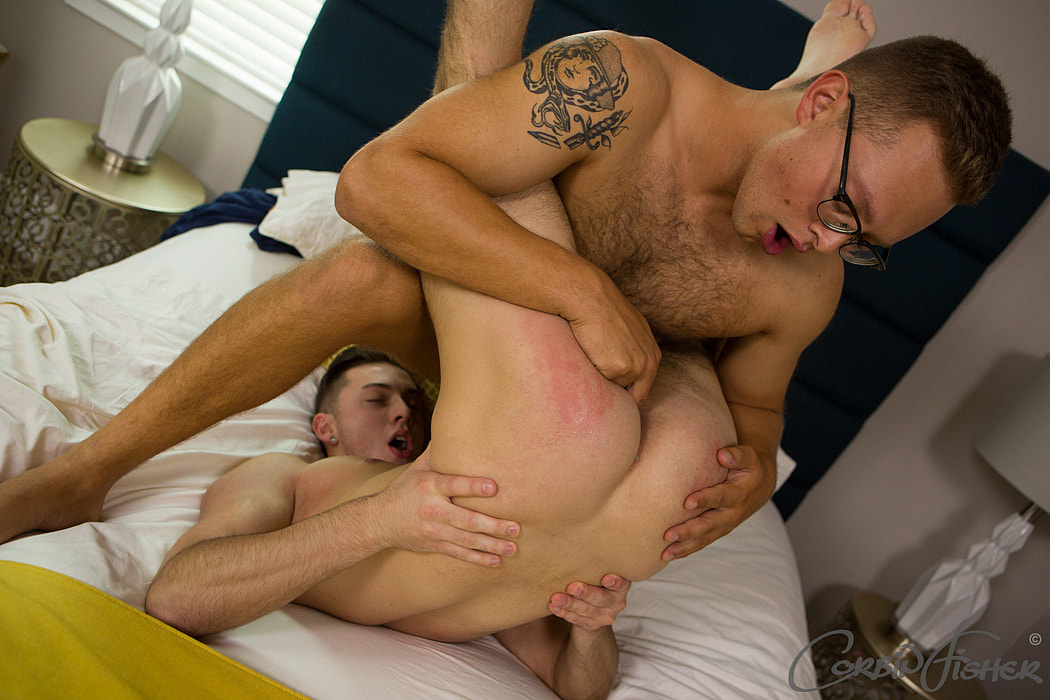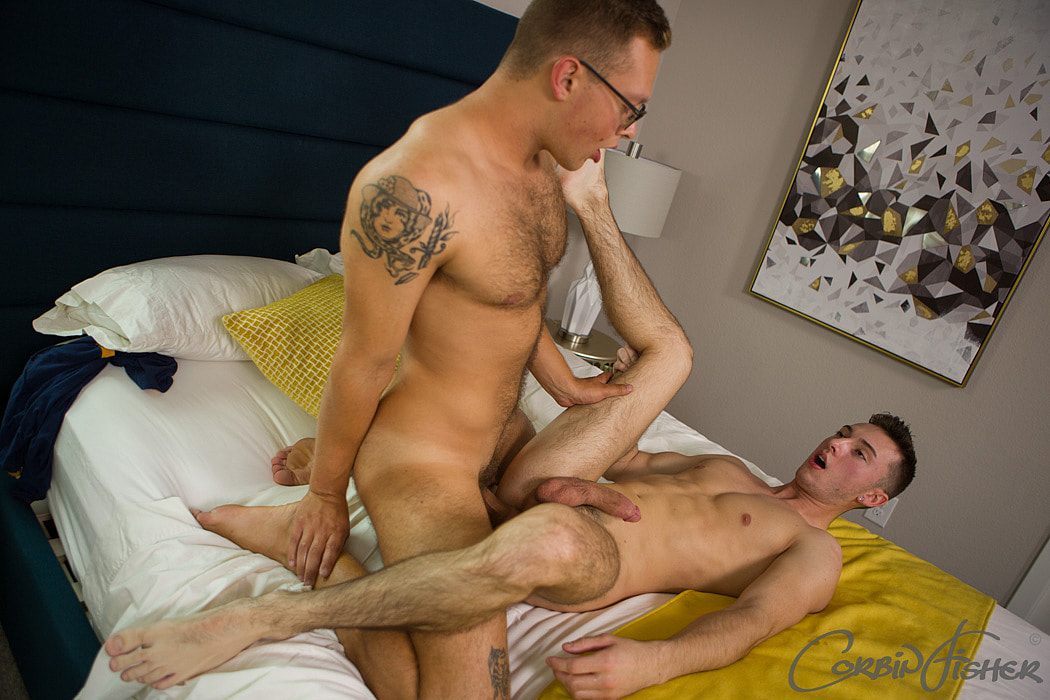 Trailer (watch full scene here):
[
50% Off Corbin Fisher: Riley Fucks Chris Bareback
]