Corbin Fisher's Grayson Cums All Over The Place In Sex Scene Debut
Big-dicked blond hunk Grayson did his Corbin Fisher solo scene a few weeks ago, and he's back to bust another explosive nut in his hardcore sex scene debut at the studio.
Grayson's lucky bottom is obviously Eli, whose ass must've felt quite nice, because look at the crazy cum fountain pouring out of Grayson's cock as he pulls out of Eli's hole.
Grayson is versatile, so I hope we don't have to wait long to see him bottoming at Corbin Fisher (for Barron, please).
Here's more from Grayson Cole's first CF duo, which looks to have been filmed in a new room that I don't recognize. It kind of looks like a hotel? Wherever they are, the lighting and camerawork is absolutely perfect: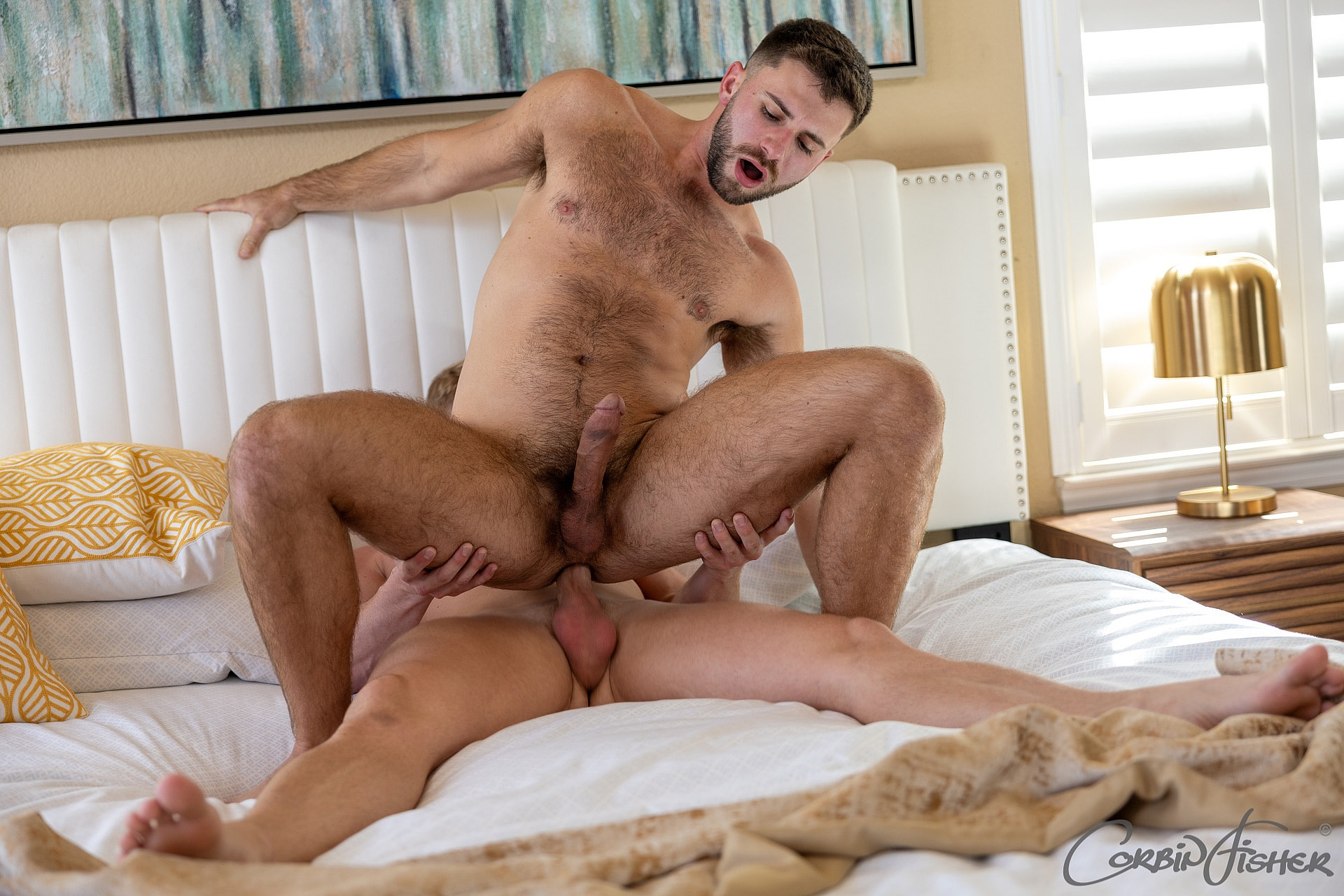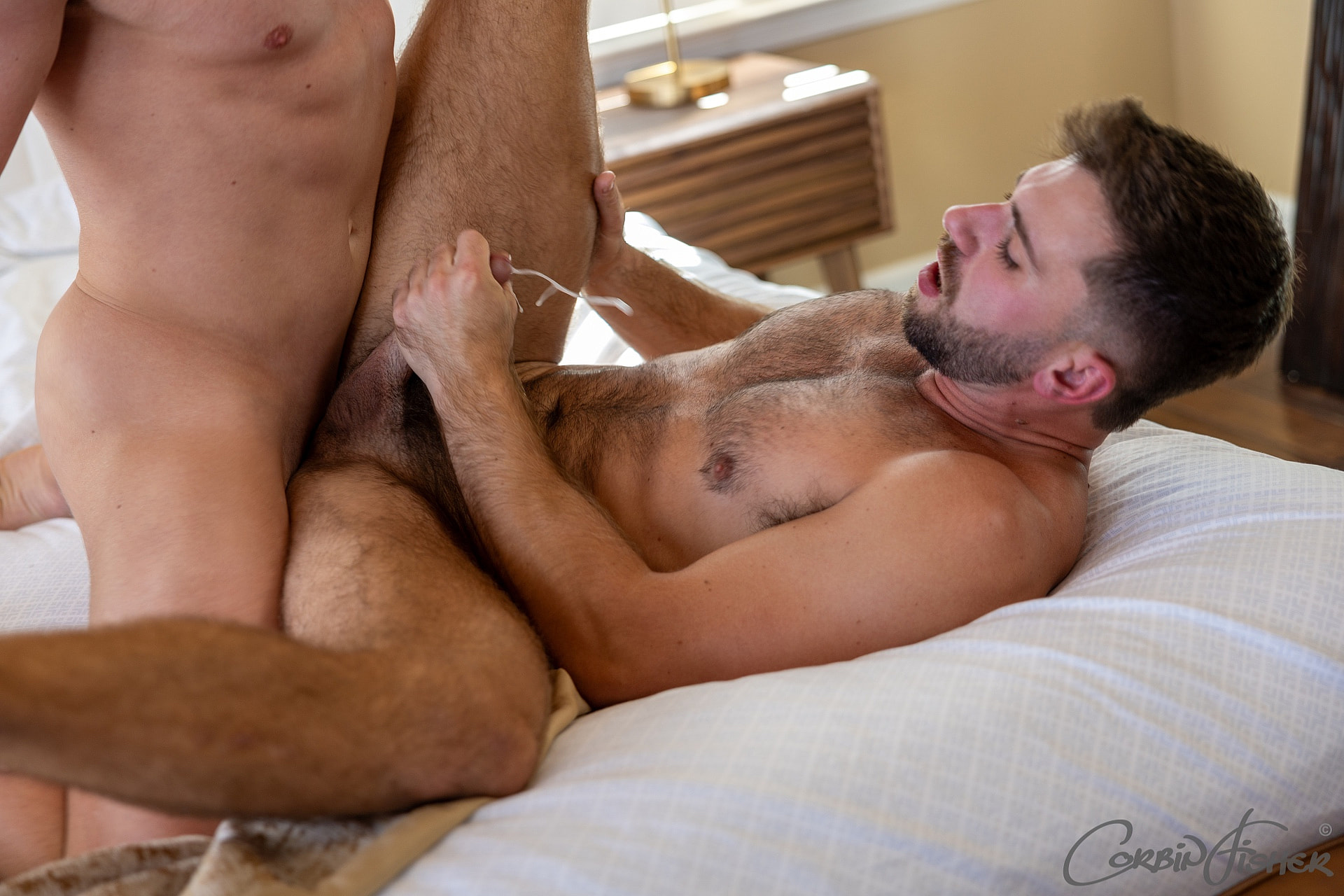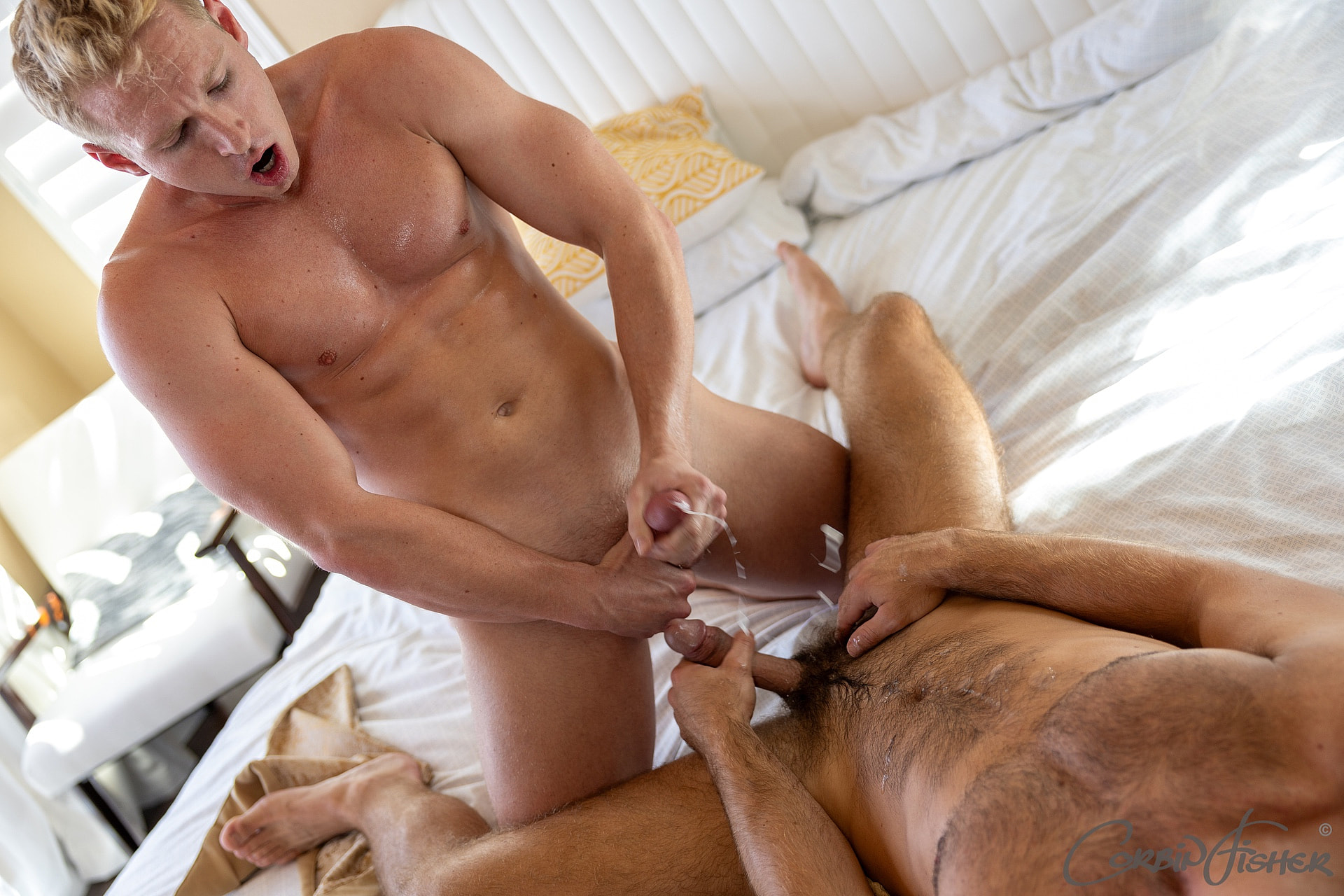 Trailer (watch full scene here):
[
Corbin Fisher: Grayson Fucks Eli Bareback
]