Corbin Fisher's Grayson And Finn Drink Each Other's Cum After Making Love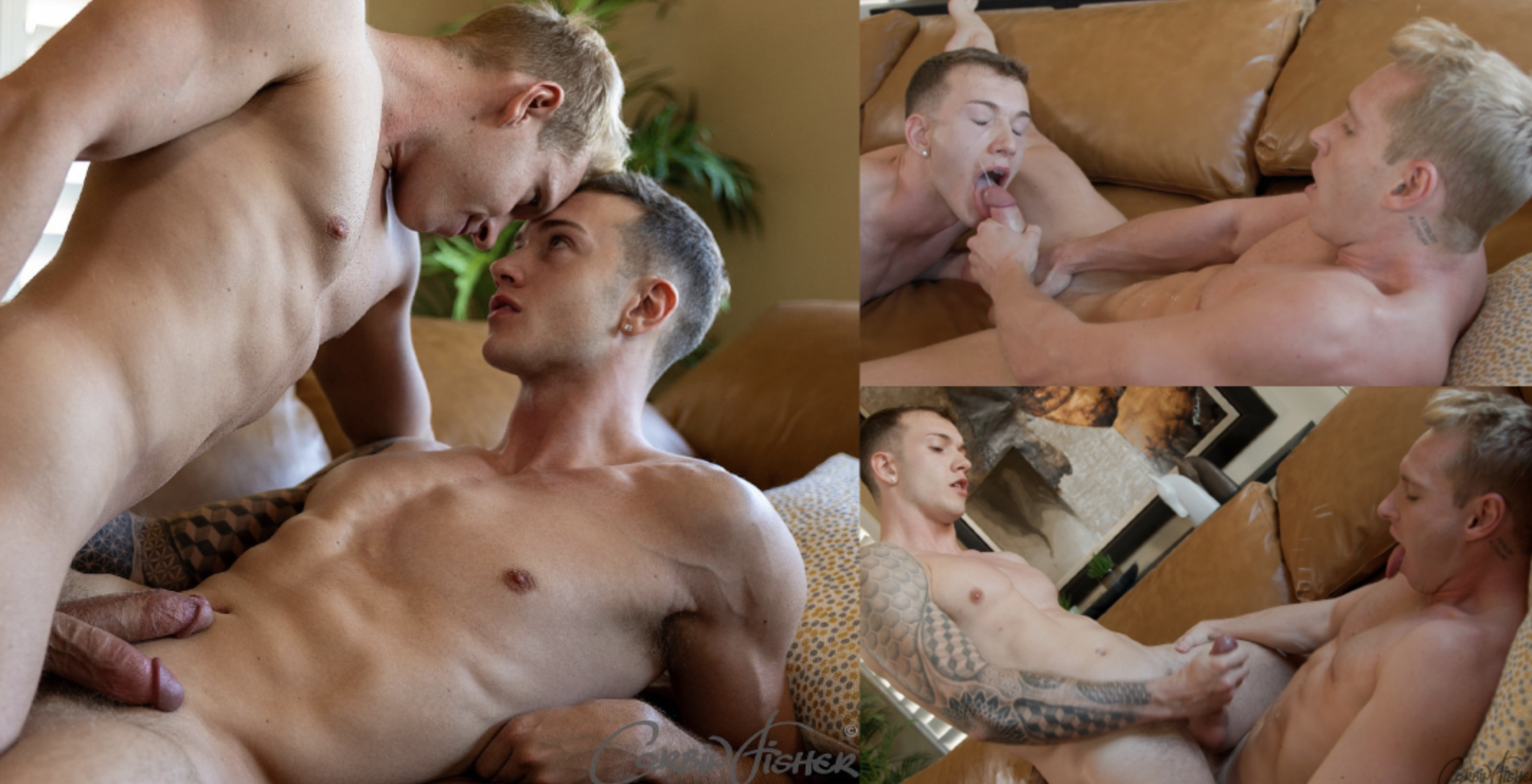 Making love? In gay porn? Well, yes! I figured you'd like to see something different in a homepage headline, and after 10 years, maybe I needed a break from typing "fuck bareback" for the zillionth time. Although, yes, Grayson and Finn are indeed fucking bareback at Corbin Fisher today, and it is glorious.
Right after Grayson's CF debut a few months ago, I was already hyping myself up for his bottoming debut on the site, but after watching his exceptional topping skills in all his scenes, I'm actually fine with him remaining top-only. He looks so hot swinging his big fat dick around and satisfying all the CF bottoms, why stop now?
Be sure to watch till the end when Finn shoots cum into Grayson's mouth while he's riding Grayson's cock, and then you'll see Grayson busting his nut into Finn's mouth:
Complete with a snowball finish, of course:
Note that Black Friday is already on at Corbin Fisher, and memberships are 70% off using any link in this article. Trailer (watch full scene here):
[
Corbin Fisher: Grayson Fucks Finn Bareback
]