WATCH: Corbin Fisher's Chris Guzzles Grayson's Cum In Halloween Fuckfest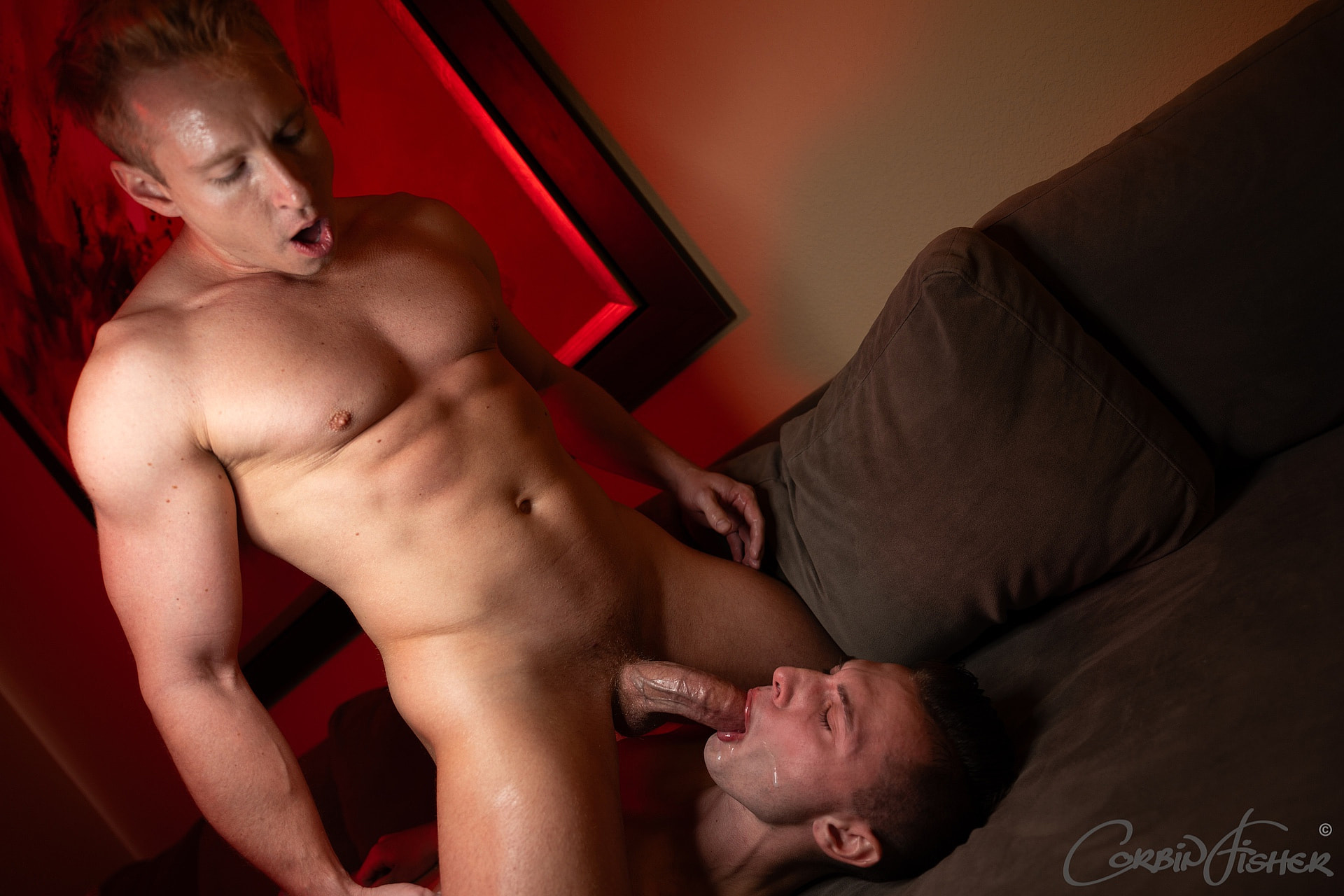 We'll get to the epic cum facial (which isn't really a facial, since most of Grayson's cum goes directly into Chris's mouth and down his throat) below, but first, I should point out that today's Corbin Fisher duo between cutie Chris and thick-cocked blond Grayson actually begins as…a five-way? Behold: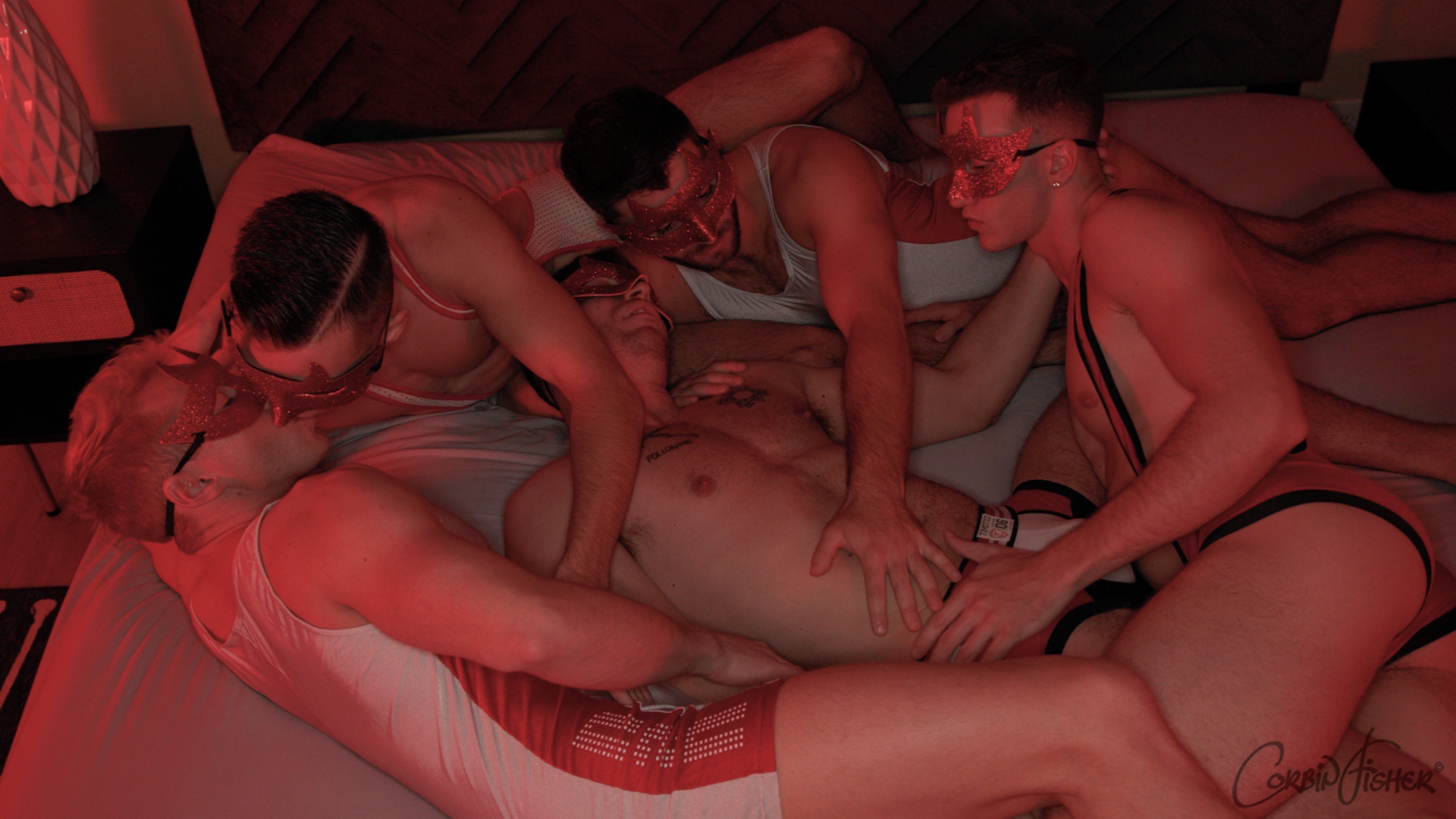 That's Rocky, Barron, and Eli with Grayson and Chris, but we only see the first three guys for a few seconds before Grayson and Chris leave the group to have their own fuckfest. I think this has to mean there's a follow-up scene coming on Halloween with Rocky, Barron, and Eli, right? There has to be.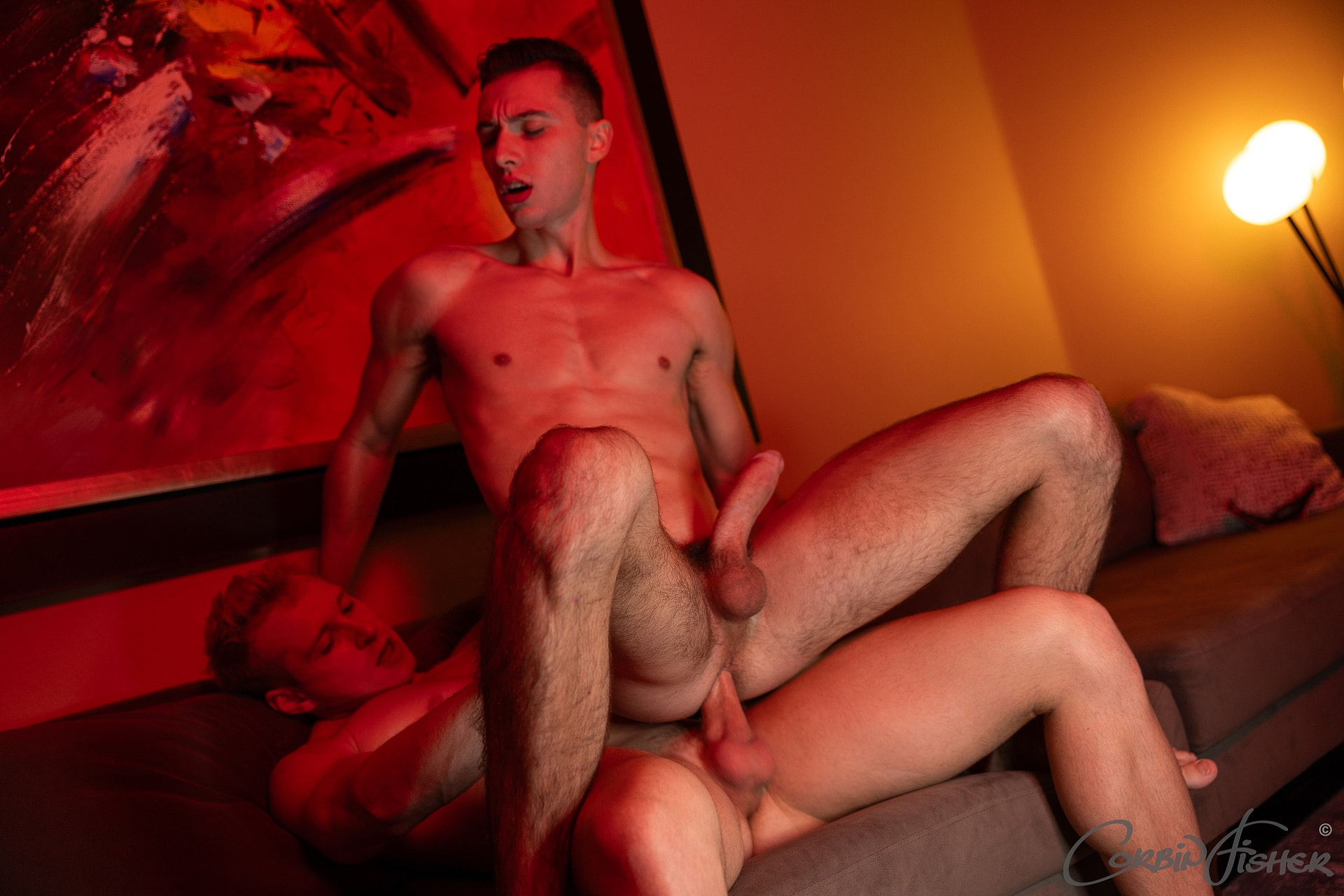 Oh, and yes, this is technically a "Halloween" scene, I guess because of the orange lighting? Well, sure! I'm fine with no plot, since the focus remains on the hotness of powerbottom Chris and Grayson.
As noted above, this scene ends with Grayson blowing a massive load directly into Chris's mouth, and I love the angle from which this was performed and filmed, as you can see all of Grayson's cum hitting Chris's tongue and pouring down his throat: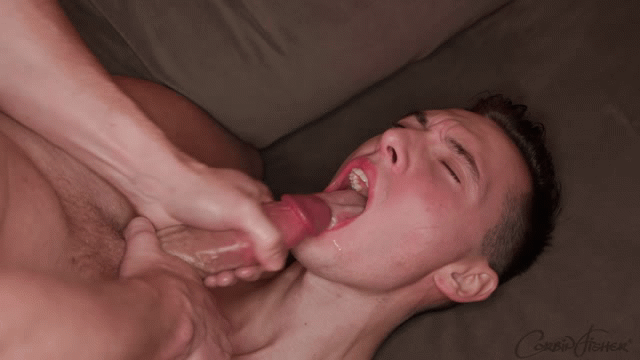 And yes, sweet jesus, Chris closes his sweet mouth and swallows every drop of Grayson's nut. It's the ultimate reward for Chris after having that fat dick up his ass.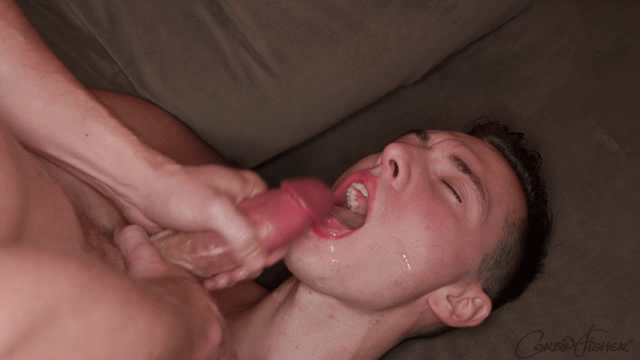 You just know that Grayson's heavy, cum-slicked cock had to have tasted so damn good.
More from this literally perfect pairing: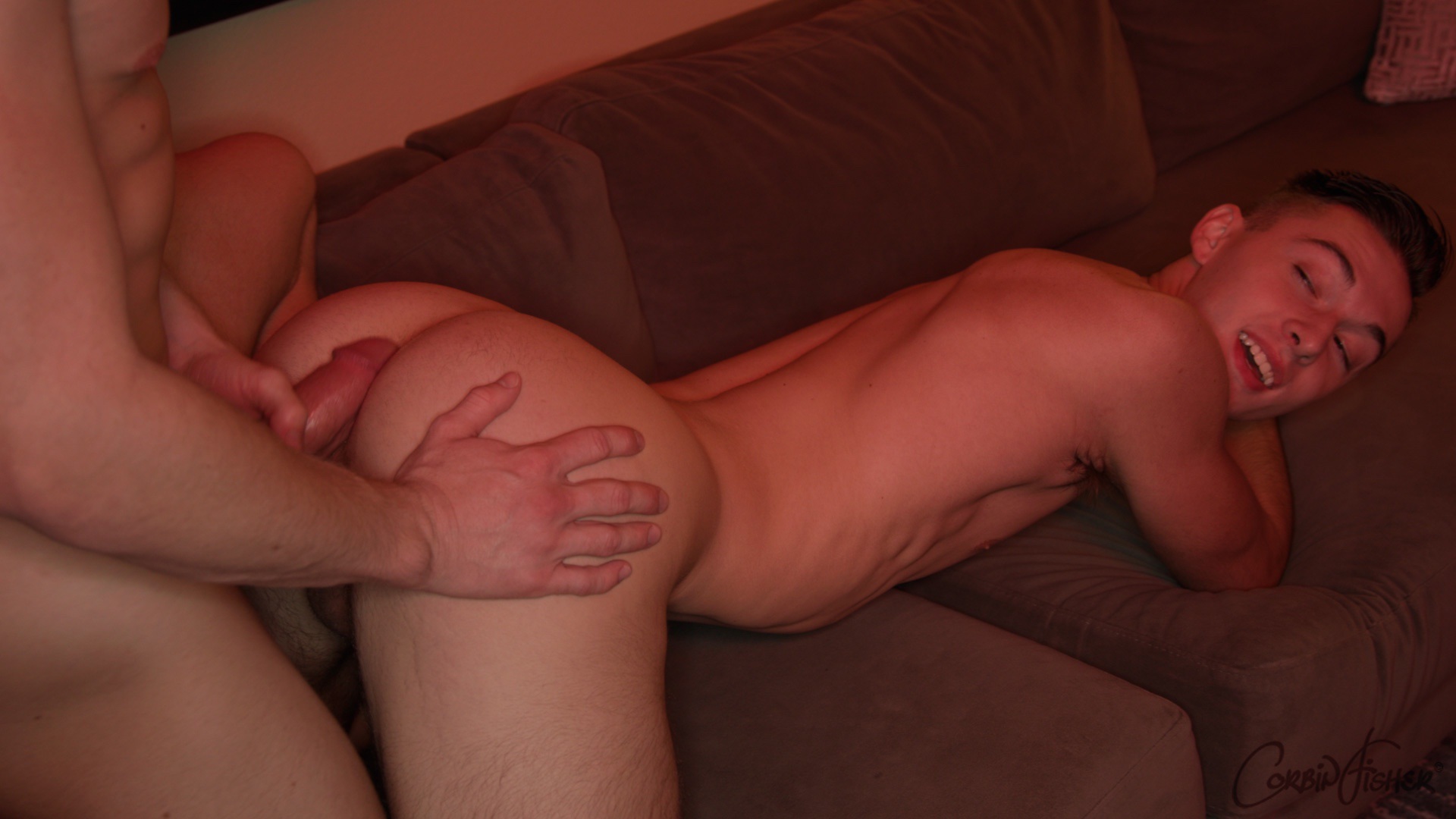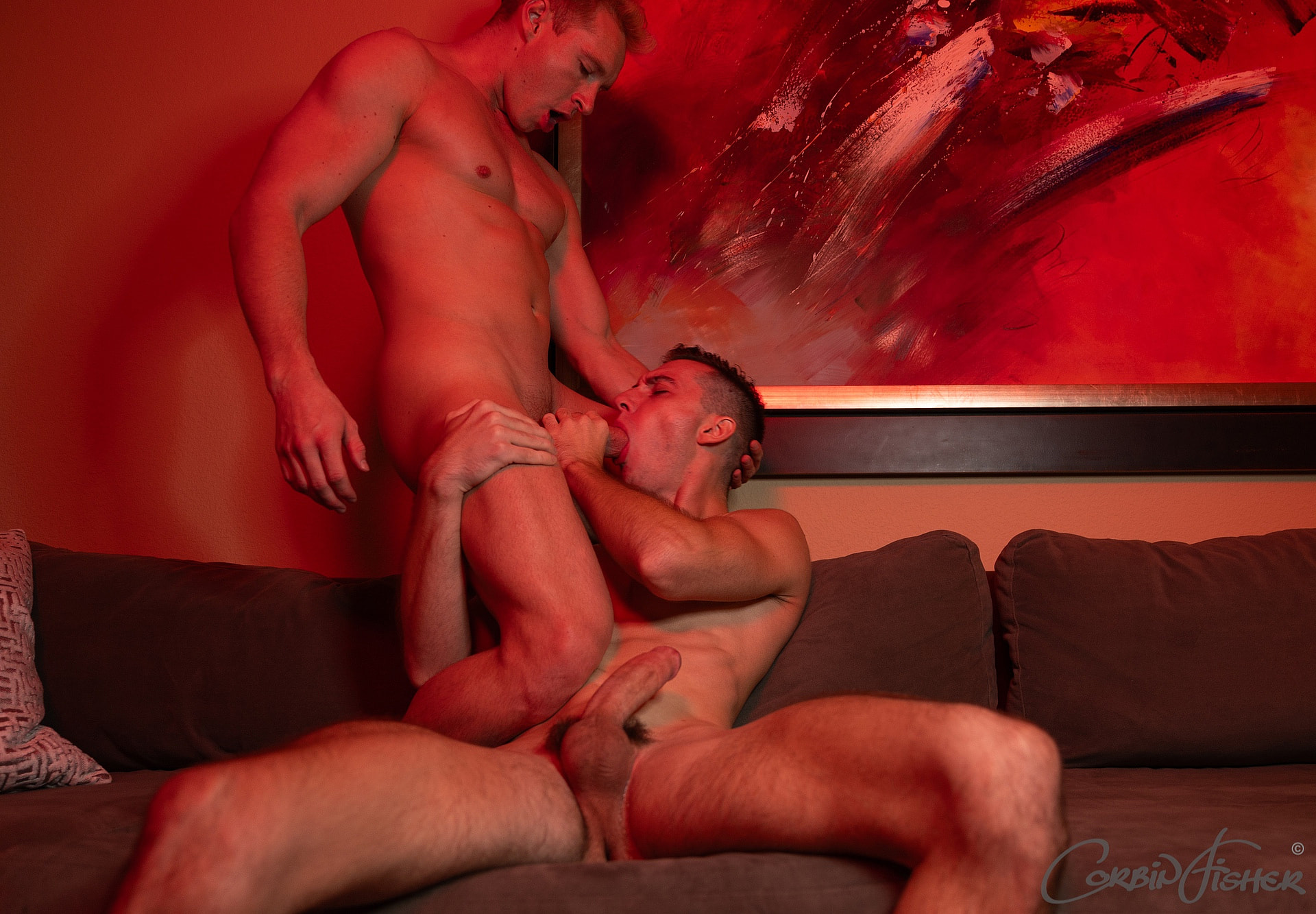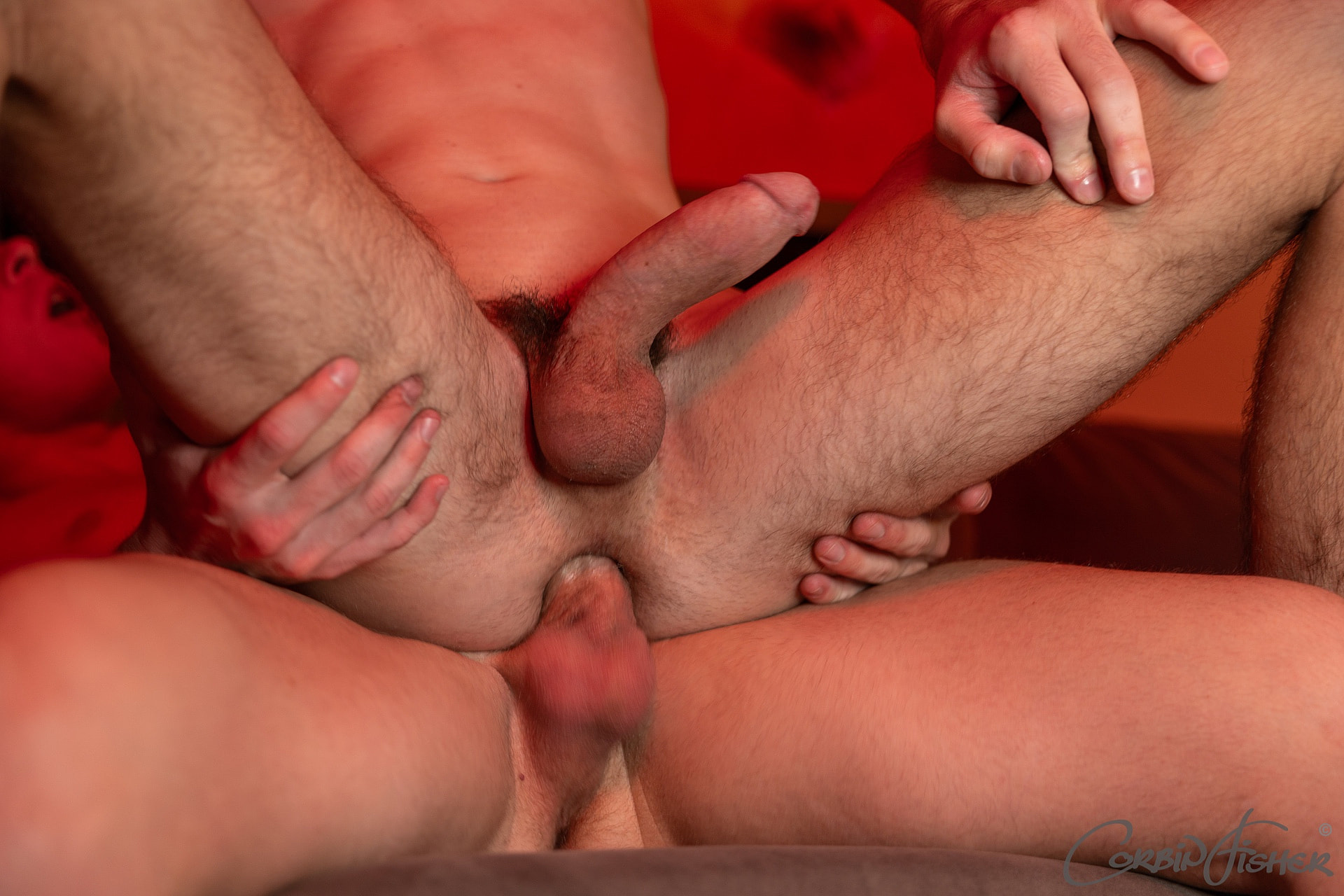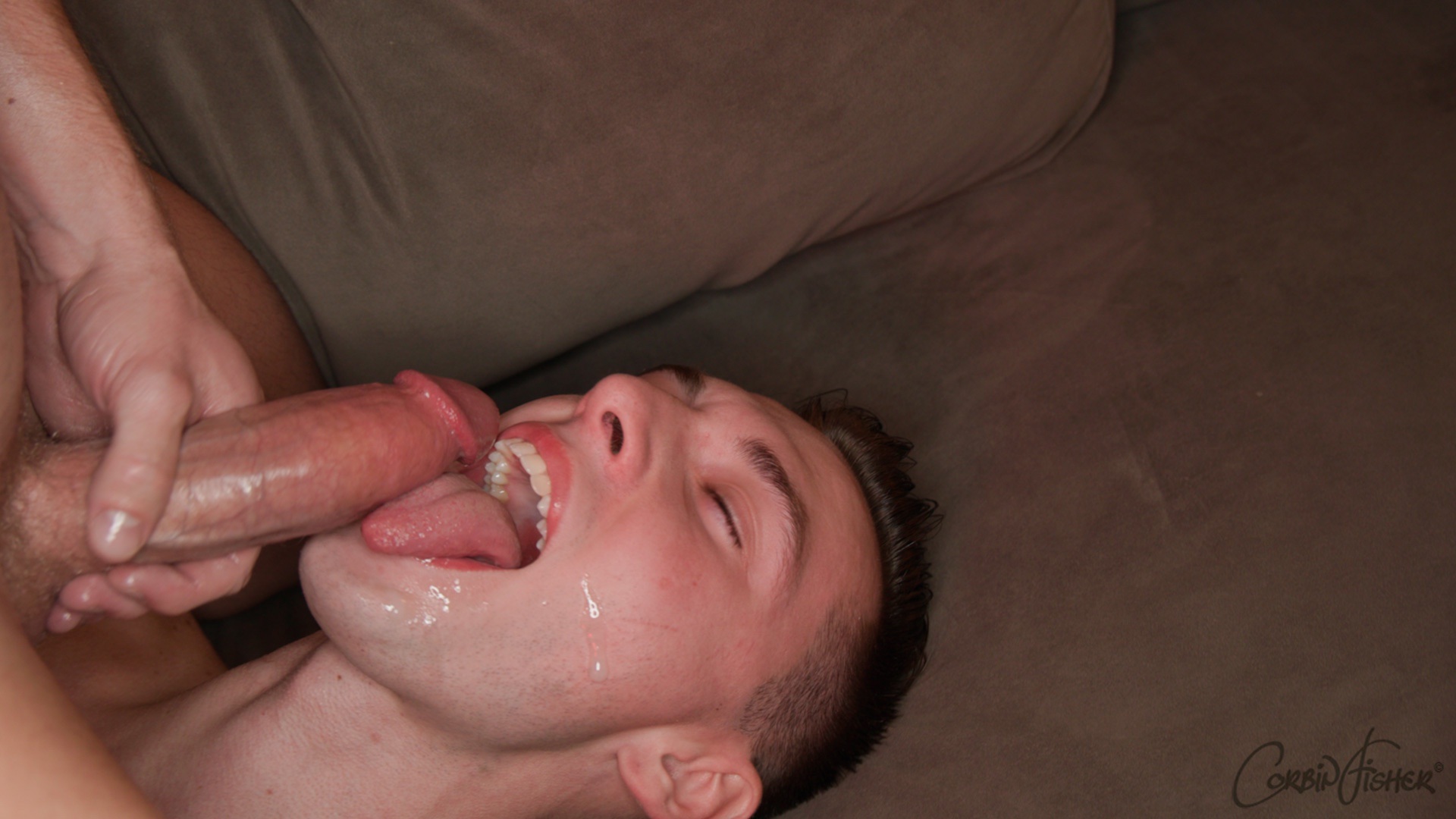 Trailer (watch full scene here):
[
Corbin Fisher: Grayson Fucks Chris Bareback
]